Review of STAG an immersive horror experiment Haunted Attraction
Review of STAG an immersive horror experiment Haunted Attraction
Review of STAG an immersive horror experiment Haunted Attraction
STAG an immersive horror experiment
STAG an immersive horror experiment is a Haunted Attraction located in Saginaw, MI.
805 N Hamilton Ave, Saginaw, MI 48602View All Details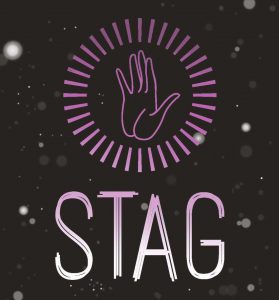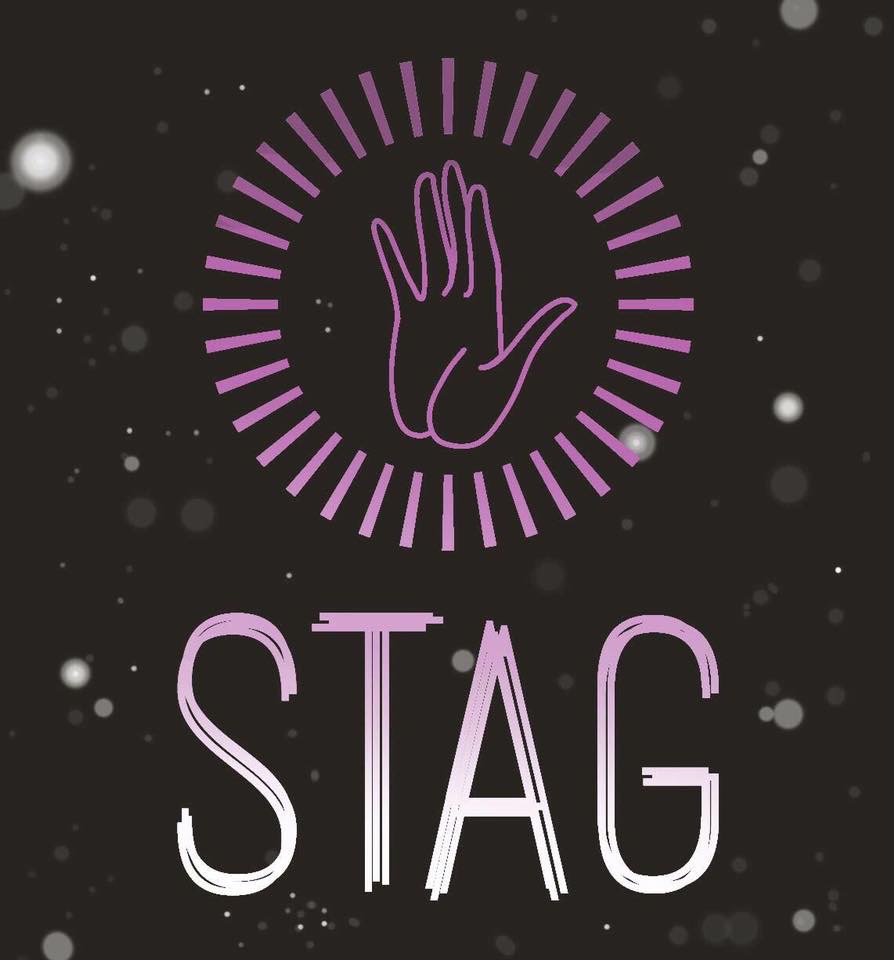 Features:
Free Parking, Special Events, "Extreme" Attraction, You may be touched, Indoor Waiting Line
Team Body Bag reviewed this attraction on August 5, 2017.
Final Score:

9.14
Summary:
In Saginaw Michigan, there is an attraction that can perhaps be best described as "extreme theater meets haunted attraction." This immersive psychosexual, horror-art experience is the only one of its kind in the State and, believe me, it is most definitely not for the faint of heart. You must be prepared to be manhandled, left alone in the complete darkness, stripped of your clothing, and ready to make snap decisions. You will be touched all over, tied up, and commanded to do things you would never normally do. I came out of the attraction left with nothing but my undershorts, my head soaking wet, covered in theatrical blood and I was grinning from ear-to-ear! Welcome to Stag: an immersive horror experiment, PERVERSION.
---
Cast:

9.8
Stag has a cast of 15 to 18 volunteer actors on any given night, many of which are involved with the local theaters and other haunts in the area. The actors here are what really make this attraction special. I found their acting abilities to be on a whole different level when compared to that of your average haunt. The cast is very committed to their roles, never once breaking character. The intensity of several actors was at a very high level, often times commanding me to do different things… and obey their commands I did! The dialogue used was creative and memorable. There were many scenarios when the actors needed to use improvisation based on how I reacted to their commands and, I must say, most of them ad-libbed beautifully. There were a few actors who spoke very little, using body language as the preferred form of communication. There was one woman in particular that used this method of acting perfectly. There was one moment she had me rather smitten with her and, a few minutes later, had me utterly horrified… all the while never speaking a word! One word that comes to mind regarding the actors at Stag, and that is BRAVO!
---
Costuming:

7
While I didn't see any elaborate costuming or makeup effects, everything was appropriate for the characters that the cast was portraying. Distressed street clothes, some of which stained with theatrical blood, and solid makeup effects were the norm. But, elaborate costuming wasn't necessary and, in fact, it would have been out of place at this particular attraction. There are no monsters or fictional characters at Stag. The actors are portraying real people. Granted, people with some serious mental issues: an abusive father, an insane religious leader, a kidnapped victim, a nymphomaniac and several characters with sadomasochistic tendencies. These are the types of characters I came into contact with during my experience; all of which were dressed quite appropriately.
---
Customer Service:

9.8
The Perversion event was held at The Pit & Balcony theater, which we easily found using GPS. There was an illuminated sign out front letting us know we were at the right place. We found ample free parking available in a lot behind the theater. Waiting is indoors in the theater's lobby (which included two spotless restrooms). There are even a very comfortable couch and several chairs that you can use if you happen to have a longer wait time. Like with most haunt owners, Blayne is one of the nicest people you will ever meet. I ran into her outside when I arrived and found her to be very informative and accommodating. She walked me through the waiver signing process and went over the rules with me. She also suggested that I remove my eyeglasses and ball cap before entering, as I would most likely lose them both during my tour. Because of the extreme nature of Stag, it is of the utmost importance that you know what you're getting into before you begin the experience and the crew here do an admirable job of explaining and preparing you for your journey.
---
Atmosphere:

9.5
Before beginning my journey into the actual haunt portion, I was led by the hand by the owner (Blayne) through the auditorium, and told sit and wait alone. Moments later, a man opened a door and instructed me to come outside with him. I was then blindfolded, bagged, had my hands tied and was placed in the back of a van. While being driven to the haunt, I noticed an eerie soundtrack with people whispering strange things in the background. There was another person in there with me who claimed we were being "taken" and that we "had to find a way to get out!". I was also lightly touched on the face, arms, and legs. All of this really got me creeped out and very excited for the dark journey to come.
---
Special Effects:

8
You won't see any animatronics or high-tech effects and, similar to the costuming, they would be out of place at this attraction if present. Again, Stag takes place in a creepy basement. The cold, damp concrete floor, the pitch-black darkness, and a strange, foul odor in the air are essentially the special effects. Stag excels at using everyday, household items for their props and decor. From the old Bible and rosary beads in the religious cult scene to the poo-covered toilet paper in the cardboard box I was shoved into, it all worked quite well in helping me believe that what was happening was very real. While it was quite dark for the majority of the tour, scenes that required lighting were done well and strobe lights were used to great effect. There was also a creepy soundtrack and sirens blaring throughout.
---
Theme:

N/A
There isn't really an overlapping theme from scene to scene or an actual storyline. However, from room to room, everything fit in well with the event's namesake "Perversion."
---
Fright Effect:

10
Because I've been to literally hundreds of haunts over the years, I'm extremely difficult to scare. I honestly never imagined myself rating the Fright Effect of ANY haunt quite this high. But, then again, this isn't your typical haunted attraction. Indeed, this was something else entirely. When an attraction has a safe word, you know you're in for something horrifying. Stag is a very physically immersive experience. I was forced to crawl and, in fact, I crawled more than I walked throughout my experience. I had a bag placed over my head numerous times, but it was in those moments when the bag was removed that induced the greatest fear effect. I soon learned that each time the bag was slowly taken off, it would reveal something terrifying and unimaginable. It must be said that is a FULL CONTACT haunt. The actors WILL touch you here and, at times, in the most unusual and utterly creepy ways. At times I was manhandled, while in others caressed and hugged. My head was dunked in ice-cold water numerous times while I was being "cleansed" by what I imagined to be a demented religious cult leader. I had things shoved in my mouth and was touched in ways I never thought imaginable. I actually considered speaking the "safe word" on two separate occasions, which was a first for this reviewer! I honestly can't imagine a more terrifying experience than the one I had at Stag.
---
Value:

9.9
There are two ways to experience Stag, alone or as a couple. The alone option is priced at $25 while it's $60 for a couple (which Stag refers to as the "pu**y option"). Timed tickets are available online and, while tickets are available on site, it is a good idea to buy your tickets online ahead of time to reserve the time slot of your choosing. It took me approximately 30 minutes to escape the bowels of "Perversion" going through solo, though I must say it seemed much longer. This is an excellent value when considering the quality of the show and the fact that the event is experienced alone, or in pairs. Stag is open select weekends, usually in August and again in October, so make sure to check their facebook page to find out when the next event will take place.
---
Photos from Review Trip:
Click to Enlarge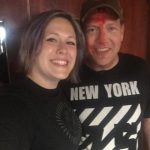 Promo Images:
Click to Enlarge
Guest ReviewsGuest Average: 0 out of 10
Sarah – 10/10Challenge Accepted was awesome! Me and my boyfriend were looking for escape rooms in our area, and …show more as poor college students, price was a big factor. Despite being only two small locations in the mall, they have multiple rooms, at 20, 40, and 60 minutes long, with the 20-minute rooms being only $10 each! We've been back multiple times, and loved every one! Staff is very helpful and enthusiastic about their job, and is thrilled to explain all the little secrets after you escape. Will be back every time they make a new room!
Norma – 4/10We visited this attraction on the last night of their 2018 season I believe. We did show up late …show more (about 20 minutes before they closed) and it was dead in the waiting line. Regardless, every group that was in the haunt somehow ended catching up to one another. We walked as slow as we could knowing there wasn't anyone behind us but we still couldn't stay away from the group in front of us. They had one teenage female that was petrified of everything so all the monsters kept taking advantage of it, cornering her every chance they got. They also followed her through multiple scenes that weren't theirs while our group tried to stay behind some and there were no entertainers around because they were all following her. When they would stop and turn around to go back to their base spots (if they even have them there), some of them just walked passed us without any effort towards scaring us. It was a disaster. This chic's name was Lauren and by the time we got to the exit of this thing, we were relieved that we didn't have to hear her name called out over and over and over anymore. She had to of been extremely annoyed by it herself. It took all of the fun out of it. Actors even stopped us in some of the maze portions so the other monsters could entertain their group for quite some time and they would just be staring off into outer space. The only way we knew they could talk is because they said Lauren's name already. Besides that, costuming was mostly store-bought quality. Nothing different to look at here. Scenes were the same. Some looked as if they had been built out there in the woods for years and they've sat through the seasons and no one's ever gone back to touch them up. Parts of the maze where there's a lot of plastic and wood seem to possibly be a danger. We didn't see any actors for quite some time in them bc they were following Lauren and if someone ignited one of these things, I'm afraid it would have taken us a long time to find the exit. Some spaces were very tight for us, if those were to fill with smoke where there are roofs, I don't think that would be good at all. At one point, we didn't know where to go at all so we weaved through these pipe-like things and found a hole and we started walking on this really dark path into the woods. There were props and things out there but 0 lights. Come to find out, it looked like a previously closed portion of the trail because when we got to the end of it, there was no way to get back into the maze. We had to crawl under caution tape to get back in. That right there tells you that no actors were paying any attention to our group. We paid full price for our tickets that night and we honestly should have just passed this place up. We've been here before too and it wasn't that bad. The highlights of the trip were the gentleman that introduced us to the park and gave us the rules before we went in. There was also one clown (Pickles, maybe
?) that actually put effort into scaring us but he was mostly one of the only ones. In one of the mazes there was a chainsaw assailant behind a door and we could hear the saw and see him through the crack of the door but we couldn't get in. When that door finally opened, holy shit! That was the best scare in there for sure! Also, there are places where you will need to duck down, tight corridors as mentioned above, uneven terrain, and a lot of walking (especially if you're bad at mazes) so be prepared for that.
Norma – 6/10Maybe we just went on a bad night but we weren't very impressed with this haunt. We had heard many …show more good things about it and we ended up with a free Saturday night so we gave it a shot. We showed up at probably 9:30 at night. Waited in line maybe 15-20 minutes so that wasn't bad. We really didn't have problems with spacing inside the haunt except for a few times but we were able to slow down and it helped when there wasn't anyone behind us. I will say, there were a lot of unique things in the haunt portion. One interactive set was very different and unnerving. Some of the characters were really into their roles while others were bland. One was sitting on top of a washing machine and he jumped down and we were thinking, "Oh shit" but he didn't do anything, he just jumped at us a little and said, "What?" In the outdoor portion of the haunt it was a bit too dark to see the characters, especially the Creeper. Our favorite part was the alligator! They know how to utilize this now, commonly-seen prop to the fullest for sure! If you are likely to pee your pants, you just might lose it on that one! I would give the house itself a 7 out of 10. Now we were under the impression that the corn field was haunted too. Although it was a good maze, there were three scareactors in it and they were terrible. No lights, sounds, sets, nothing but mud and corn and the dark. At first it was creepy but after we walked and walked and nothing happened, we were aggravated and ready to find our cars. The last actor that we came across could have hidden well since they were in all black but they didn't, they stood in the middle of the trail acting like they couldn't see, whispering to us as we walked asking us if we were customers. Wow. Don't upgrade to the corn if you're expecting a fright in there, it won't happen.