Busch Gardens No Escape – Full Review
Busch Gardens No Escape is a Escape Room located in Williamsburg, VA.
1 Busch Gardens Blvd, Williamsburg, VA 23185View All Details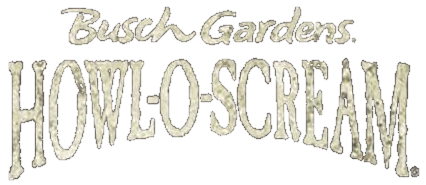 Features:

Free Parking, Handicap Accessible, Food/Concessions, Gift Shop/Souvenirs, Optional Games/Midway, "Hi-Tech" Attraction, Original Characters, Uncovered Outdoor Waiting Line

Team Scare Response Unit reviewed this attraction on September 23, 2017.
Final Score:

7.63
Summary:
Below is our review of No Escape: The Haunted Hotel, at Busch Gardens Williamsburg. This is their newest room and us going on opening day helped us earn the title THE FIRST GROUP TO EVER ESCAPE THAT ROOM! Alright, enough about us, let's get to the good stuff shall we? The review. There are two things about this escape room that make it different from other ones. The first is that guests only have 30 minutes to escape, rather then the usual hour. The second is that this is a seasonal escape room, only open during their Halloween event Howl-O-Scream. So time to check out these escape rooms are limited and will definitely start getting booked up as Halloween draws closer. A mix of puzzle solving and scare effects await you inside this insidious hostel, as Busch Gardens puts their patented scream team to use in putting this escape room together. Though it may be short, be prepared for a few screams along the way.
---
Atmosphere:

7.63
With a big sign that says 'No Escape,' and a menacing stone front with a vampire or two lurking on balconies, this escape room definitely gave off a sinister vibe. Being in the middle of the park (and we mean in the center!), there are amenities abound. The 'lobby' was really just the outside of the escape room, which meant part of the park. Benches, bathrooms, food vendors, midway games, and water fountains (both to drink out of and to take pictures in front of, respectively) Unfortunately, that also means no pre-game activities with your fellow teammates, unless you all wanna venture off in search of specialty drinks, like some of us.
---
Theme:

7.75
With two rooms to choose from, we went with the newer one: the Haunted Hotel. Not completely original, but very well done and put together. A fake elevator leads you to the hotel lobby which threatens to keep you as a permanent resident if you do not escape by midnight, which is in 30 minutes (regardless of what time you actually play. So no… getting a 1pm game doesn't give you a whole day). To add to the theme, an ever-present bellhop/game host throws out lines occasionally to remind you that you are in a hotel and that you may soon join its otherworldly inhabitants.
---
Special Effects:

7.1
The special effects were both amazing and lacking. Being only a 30 minute escape room, it was a lot crammed into a small space. It looks great and is pretty well detailed, but maybe a bit too detailed. It leads to a number of red-herrings and set pieces that have no real purpose other than taking up precious time. Being an old fashioned hotel lobby, there was a reception desk, mail slots and room keys, along with some fun special effects that are taken straight from a haunted house perspective. That's where the real sfx thrill comes from, not so much the mechanisms derived from the clues, but the fun haunt stuff that occurs. The lighting was a bit dim, but we were allowed to use our phones for light. If this were an hour-long escape room, I feel they could really take advantage of their resources and really incorporate more of their haunt aspects.
---
Gameplay:

7.07
The gameplay was slightly different for this escape room, mostly noticeable in the fact that the game host was with you the whole time. He was your clock, your clue giver, and your constant entertainment/hindrance. There were times he was helpful, and would give you a vague clue to help you out, and there were times it was troublesome, such as giving everyone the impression they could not leave a specific room while looking for clues. A clock on the wall ticked closer to midnight, but I don't think any of us knew it was there, and the host didn't point it out to us. Instead we relied on the host shouting out how much time we had left occasionally.
---
Customer Service:

8.75
With the exception of a mistake I made of my own stupidity, and no fault of the escape room, there were no hazards or safety hazards with this escape room. A park map that clearly states 'escape rooms here' and a big sign that says 'No Escape' definitely let you know where you need to be to start your adventure. Staff was informative and friendly. You can show up and just buy tickets, though making a reservation is the smarter way to go about it, being that we saw a number of people try to buy tickets, only to find out that only after 4pm tickets were available, and those cost more.
---
Value:

7.5
Ticketing is a bit tricky with this place, unfortunately. You need to buy park admission and then buy an escape room ticket separately. The prices of the escape room differ based on whether bought online or in person and games set before or after 4pm. The base price is $40 per ticket. Each game allows up to 6 players, so be prepared to be teamed with strangers if you come with less than 6 people. There is no incentive to come back and do the other escape room, other than sheer curiosity. For us, after we escaped our room, a team escaped the other room shortly after and we were all very curious when a gentleman with a happy clown puppet beckoned them back inside for a picture. Oh, and whether you make it out or not, you get a picture!
---
---
Guest ReviewsGuest Average: 6 out of 10
Jon – 6/10 – October 14, 2018The guide was either at worst actively hindering us (by pocketing / replacing items) or was …show more extremely misleading. Given that he's your main source of clues, this was frustrating. The room is physically too small for 6 people to actively participate. The atmosphere was good.