Review of Dragons Dreamland Haunted Attraction
Review of Dragons Dreamland Haunted Attraction
Review of Dragons Dreamland Haunted Attraction
Dragons Dreamland – Full Review
Dragons Dreamland is a Haunted Attraction located in Albuquerque, NM.
405 Central Ave NW, Albuquerque, NM 87102View All Details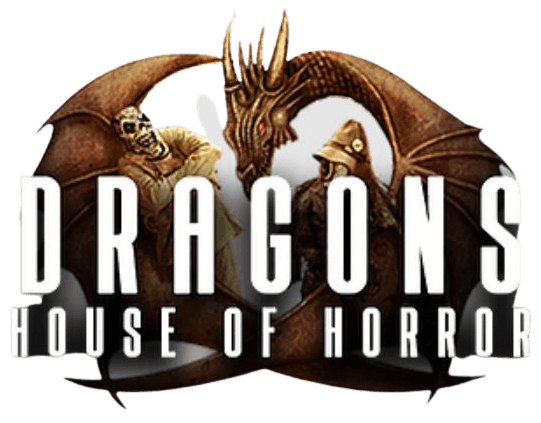 Features:
Free Parking, Restrooms/Porta Potties On-Site, Gift Shop/Souvenirs, You will NOT be touched, Original Characters, Indoor Waiting Line, All-Indoor Attraction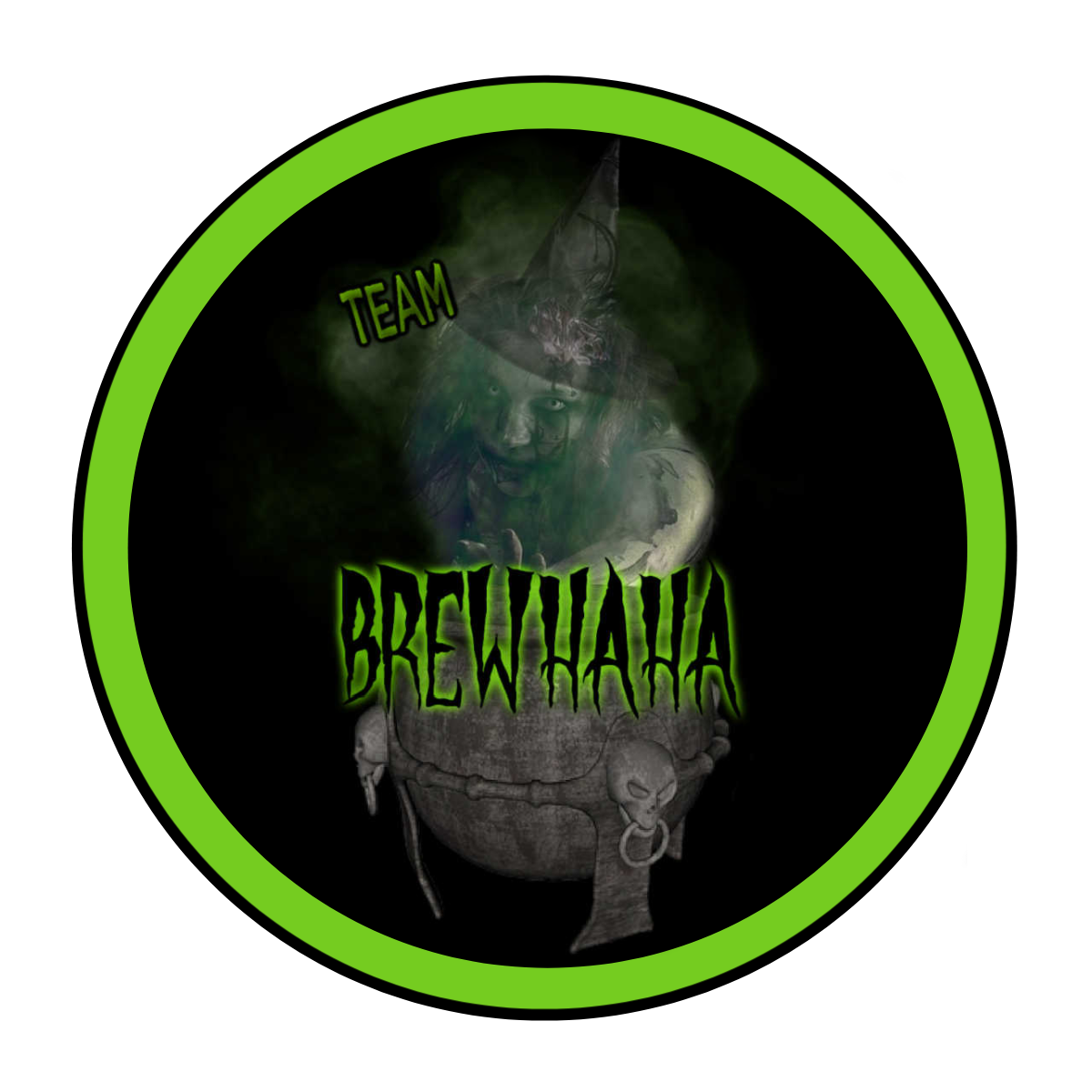 This attraction was reviewed on October 14, 2022 by Team Brewhaha.
TL;DR – From the Author
---
Dragons Dreamland will help your nightmares come to life
---
About Our Reviews and Rating System
---
Final Score: 8.34
Final Scores – By Category

Final Scores – By Attraction

Summary:
Located off Route 66 outside of Albuquerque, New Mexico, exists a haunt that has been around for many years and is well known. Dragons Dreamland, home to Dragons House of Horror and Gateway to Terror, is located off a creepy dirt road. This was the third year I have visited this haunted attraction; each year, they offered a completely different haunt in a different location. Both of Dragons Dreamland's attractions offer excellent frights to fill your evening.
---
Cast Score: 8
Cast Scores – By Question

Cast Scores – By Attraction

Cast Review:
Dragons Dreamland has a great cast of characters. From creepy clowns scaring people waiting in line to the creatures that dwell within the attractions, some great scares await you.
Gateway to Terror had some very interactive characters who purposely tried to get me lost. For example, when trying to find my way out, I often had an actor interact with me. It was hard to tell if the actor was trying to help me find the way out or if they would trap me in the maze forever. I especially liked the clown that had me follow him only to lead me to his demented friends, as well as the deer skull girl that had a deeply disturbing conversation with me.
Dragons House of Horror has quite the cast of demented characters. The characters within Dragons House of Horror were not afraid to invade your personal space and use creative ways of scaring guests. From creepy children that played a demented game of hide and seek to some great use of statue scares, every area of the haunt was well used to provide intense scares. Dr. Smilee was one of the standouts as he randomly popped up throughout to startle and intimidate me.
---
Costuming Score: 8
Costuming Scores – By Question

Costuming Scores – By Attraction

Costuming Review:
Within Gateway to Terror, each actor had a complete costume, and the makeup and masks were very well done. The costumes had just the right amount of weathering, and the makeup was very believable. In addition, the masks throughout were very well done; some of the animal skull masks almost seemed like real animal skulls.
The costuming in Dragons House of Horror was also very well done. The makeup was very detailed. I especially liked the clown makeup; I have not seen the creatures' use of makeup. Each costume fit the scene and was well-weathered. The masks were also very unique; I appreciated how the actors seemed to have makeup under the masks to make them more believable. The props used in both attractions were also very detailed and fit the characters. I will never get doctor Smilees syringe out of my head.
---
Customer Service Score: 9.65
Customer Service Scores – By Question

Customer Service Scores – By Attraction

Customer Service Review:
When using the address listed on their website, it is easy to locate this haunt. Once you are on the dirt road, well-lit custom signs direct you to the haunt. There are plenty of parking spaces in the well-lit parking area with parking rows sectioned off. When walking up to the haunted attraction, the ticket trailer is well-lit with the haunt logo on the side. There are also several portable bathrooms available. Once you purchase your ticket, there are queue lines to get to the haunts. The staff is very welcoming and is happy to answer any questions you might have. The website is easy to use, has a link to purchase tickets online, and has a backstory for the attractions.
---
Immersion Score: 8
Immersion Scores – By Question

Immersion Scores – By Attraction

Immersion Review:
Dragons dreamland looks and feels like a haunted attraction from the moment you enter. The facades for the attractions are each themed to the attractions they house. The theme for Gateway to Terror carries throughout the maze, with some details for the hillbilly theme. I appreciated some of the surprises they hid within the layout. Dragons House of Horrors facade is themed to the hospital. Throughout the haunt, each scene fits the theme.
Each wall and space was well-themed; throughout both attractions, I did not see any speakers or wires to take you out of the story. Also, for both attractions, they separated the groups; I only saw other groups in the distance in the Gateway to Terror haunt. I never saw any other groups in Dragons House of Horror. Exiting both the haunted houses, guests are back at the facade area.
---
Special FX Score: 7.7
Special FX Scores – By Question

Special FX Scores – By Attraction

Special FX Review:
Dragons Dreamland is an old-school, actor-driven haunt. Throughout both attractions, the effects and props all seemed to be customized for the haunt.
Within Gateway to Terror, there was an excellent use of darkness and light assisting with getting lost within the maze. There was also a great blackout area that added to the intensity.
Dragons House of Horror had much more effects. The strobes and fog were very well done, allowing the actors to use them perfectly. The claustrophobia bag was very challenging to squeeze through. Also, there was a great laser swamp area. I also appreciated that there was a ceiling throughout the maze. Each scene had several props that fit with the room; nothing seemed out of place. One interesting fact I found out while talking to one of the employees is that both the haunted attractions use mostly solar power, which I have never seen before for a haunted attraction.
---
Scare Score: 8.7
Scare Factor Scores – By Question

Scare Factor Scores – By Attraction

Scare Factor Review:
Dragons Dreamland is a relatively intense haunted attraction. While waiting in line, I saw actors scaring patrons in unique ways.
Within Gateway to Terror, the actors did a great job of using different scare tactics. For example, as I walked through, trying to find my way out, I could smell and hear the chainsaws. These machines usually don't scare me, but the actors used some very creative ways to use them to get a scare. I also noticed that the actors used their surroundings and the maze for great startle scares.
Dragons House of Horrors was much more intense. Each actor had several areas the same actor could scare you in different parts of the haunt. Some actors followed me, while others scared me from the front. I also loved how interactive the actors were; they always had creepy dialog that fits their character. There were also great sound effects for great startle scares or distractions.
---
Entertainment & Value Score: 8.5
E&V Scores – By Question

E&V Scores – By Attraction

E&V Review:
General admission is 20 dollars for one haunt or 30 dollars for both; there is no front-of-the-line or fast pass. However, you can purchase tickets online or at the ticket booth; they accept cash and credit cards. It took me 6 minutes to navigate Gateway to Terror and 14 minutes to walk through Dragons House of Horror, totaling 20 minutes. If you purchase the combo ticket, that equals the MPD (minute of entertainment per dollar spent) of 1.5, which is a great scare for your dollar. Also, there is entertainment and Halloween-themed music while you wait in line.
Overall, Dragons Dreamland is a great haunted attraction to visit to get some unique scares and a place to watch in the future; it seems like the owners have some great surprises in store for the following years.
---
View Full Score Sheet
---
Pics We Took From Our Visit:
---
---
Have you visited this attraction?