Review of Dragons House of Horror Haunted Attraction
Review of Dragons House of Horror Haunted Attraction
Review of Dragons House of Horror Haunted Attraction
Dragons House of Horror
Dragons House of Horror is a Haunted Attraction located in Albuquerque, NM.
405 Central Ave NW, Albuquerque, NM 87102View All Details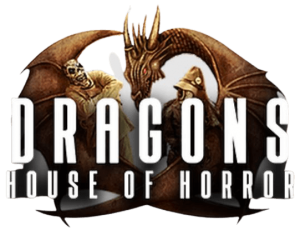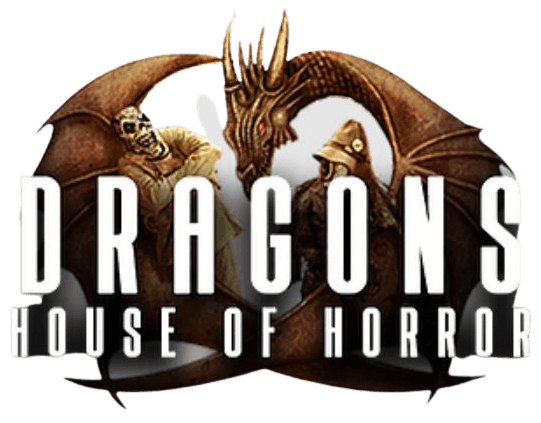 Features:
Restrooms/Porta Potties On-Site, Gift Shop/Souvenirs, You will NOT be touched, Indoor Waiting Line, All-Indoor Attraction
Team Brewhaha reviewed this Haunted Attraction on October 2, 2021.
How Do We Get These Scores?

Final Score:

7.24
How Did We Get This Score?

Summary:
Dragons House of Horrors has been frightening New Mexicans for many years. Last year due to the circumstances of the pandemic they had a drive-through attraction. This year they moved to a new location in Downtown Albuquerque. Filling an entire nightclub, Dragons House of Horrors weaves around the space filling every nook and cranny with frights. While waiting for entry into the haunt there are facilities and a few creatures stalking about.
---
Cast:

7.45
How Did We Get This Score?

Throughout your journey through the Haunted Asylum one will encounter a variety of monsters and minions waiting to terrorize you. As you make your way through, you will see a multitude of minions, ranging from friendly to diabolical. Make sure you don't linger around for too long around the bar, they seem to be running low on liquids.
The creatures made some truly bone-chilling sounds, some of which I could not figure out how they could be made. Each interaction was unique; each character had their own dialogue and responded to my reactions. There was some very creative use of multiple scare points from the same actor as well.
---
Costuming:

7
How Did We Get This Score?

Throughout Dragons House of Horrors, there was very creative use of costuming. Each actor had a complete ensemble that fit well within the domain they were in. In some of the compact areas, I even noticed that the clothing had just the right amount of wear.
The makeup was also very well done; each creature had great blending and also makeup on the hands which made the character more believable. I also greatly appreciated that when the character had a mask they had blended well with black makeup around the eyes under the mask. Also, the face masks that the characters wore were well-themed and detailed. Each costume fit the scenes there were in well, no character seemed out of place.
---
Customer Service:

8.25
How Did We Get This Score?

When using the address listed for the haunted house on their website and Facebook it was fairly easy to find the jaunt using a navigation app. Traveling throughout the attraction the path was easy to navigate and I appreciated the reflective strips on the stairs to make them easier to navigate.
Safety precautions for the haunt were also great, each character was wearing a facial covering and keeping a distance due to Covid protocols, there were also several hand sanitizer stations spread throughout. Each member of staff I encountered was phenomenal, there were very knowledgeable and friendly.
---
Atmosphere:

7
How Did We Get This Score?

Outside of the haunt, there was a banner and some atmospheric lighting that would inform passersby that this is a haunted attraction. Once you entered, the lighting, props, and music set the tone for the haunted experience that awaited ahead.
---
Special Effects:

7
How Did We Get This Score?

Dragons House of Horrors used a variety of special effects throughout the haunt. The creepy sounds from hidden areas as well as from the actors filled the haunt with an evil soundscape. Throughout the journey, each room had sets and props that fit the area, in some areas, there was some lack of theming and blank walls. Walking through the haunt at times I forgot I was walking through a haunted house and thought I walked into an asylum from years past. The special effects were also timed great for the perfect scare.
---
Theme:

7
How Did We Get This Score?

Dragons House of Horrors has a mix of different themes, with each section flowing into the next with little break in the action. Some of the most believable areas were when the haunt used the areas of the nightclub to their advantage, like the bar and stage area. The location of the haunt and the different levels you have to navigate definitely improved the uniqueness of the haunt.
---
Scare Factor:

7.15
How Did We Get This Score?

Dragons House of Horrors keeps the scares coming from the second you enter to the moment you exit the haunt. There are several moments that made me jump, and I was constantly looking behind me to see if I had another creepy companion to accompany me on my journey.
Going through the haunt by myself the actors were very skilled at getting me when I least expected it. I appreciated how several of the scares came from places I was not expecting and I did appreciate the scares coming from the ground. The scare tactics were also varied, with a great mix of scares coming from the actors and effects. One thing I noticed was there was no definitive ending; I just reached an exit without a final scare.
---
Entertainment & Value:

7.15
How Did We Get This Score?

Admission for Dragons House of Horrors Haunted Asylum are $20.00 for General Admission. There is no fast pass or front of the line.
From the moment I entered to the moment I exited, I spent 10 minutes navigating the haunt. There were several actors I could see to entertain those waiting in line and there is a bar with a great offering of beverages. If you are in the Albuquerque area this haunt season I would recommend visiting Dragons House of Horrors Haunted Asylum for a chilling evening.
---
How Did We Get These Scores