The Kirby Family Farm Lost Railroad
"Are you ready for the Scariest year ever???"
The Kirby Family Farm Lost Railroad is a Haunted Attraction located in Williston, FL.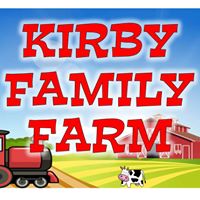 ---
Location
19630 NE 30th StreetWilliston, FL 32696
---
About This Attraction:
Haunt Types:
# of Attractions: 5
Special Info: Located at Kirby Family Farm
Summary:
There is a legend that tells a tale of an old Carnival train that derailed off its tracks in the late 1800's, just south of the little town of Williston, Florida during a terrible storm. There is documented history of the storm that came in off the Gulf and ravaged the area, but no recorded history, or even mentions of the wreck. When the townspeople came out the next morning it had completely disappeared. Or did it? Come out to the farm and join Clyde the Conductor to search for the Lost Railroad and the souls that were lost that fateful night! Clyde welcomes your help, or does he have something else in mind for you?
1) Lost Railroad: Climb aboard our Historic 1800's Locomotive & Railroad. Clyde the Conductor will be waiting for you. Pray the souls of the lost Carnies don't find the train as you journey through the darkness. Is Clyde ready to protect you, or will he use you as bait? Will the lost passengers finally reunite with their souls for one last train ride to eternity taking you with them?
2) Forgotten Freak Show Haunted House: Enter the Freak Show Haunted House. It's full of freaks and oddities that society has ridiculed right up until the time of their disappearance, now they want revenge.
3) Abandoned Woods: Join a search party and hike through the Abandoned Woods. Beware as legend tells of the Clowns taking over the woods. They say the Clowns have built a hidden compound full of twists and turns and are said to be so demented they don't even like each other, much less visitors!
4) Trailer Park: You'll be an unwelcomed visitor when you enter "The Trailer Park of Terror". Pray you don't disturb the locals as you wind your way in and out through the old trailers, buses, motorhomes, and more!
5) Haunted Dark Ride: Do you remember going to the county fair and riding the little haunted house ride? It was just a carnival ride, but the ride attendant with an evil stare and a dilapidated old ride car covered in grease, rattling and shaking along the old track made things more concerning. Then there is our old Dark ride… over 50 years old, it is said to be haunted. The story goes that it became so when a carny was working on the ride and someone mistakenly turned the power on and electrocuted the worker. They say he appears out of nowhere when riders don't seem scared enough. He makes sure they never forget his ride! ​
---
Links:
Contact:
Have you visited this attraction?
---
See anything that needs updated? Let Us Know!
Featured Listings: