Phantom Fright Nights – Full Review
Phantom Fright Nights is a Haunted Attraction located in West Mifflin, PA.
4800 Kennywood Boulevard, West Mifflin, PA 15122View All Details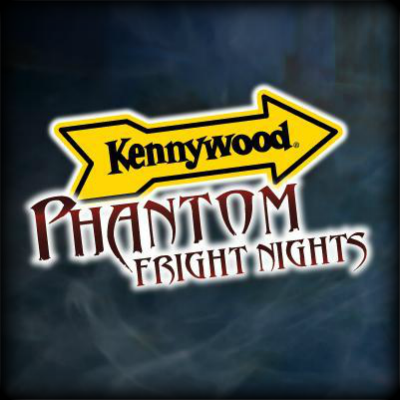 Features:

Free Parking, Restrooms/Porta Potties On-Site, Handicap Accessible, Food/Concessions, Gift Shop/Souvenirs, Optional Games/Midway, "Old-School" (Low Tech), "Hi-Tech" Attraction, You will NOT be touched, Original Characters, Uncovered Outdoor Waiting Line, Indoor/Outdoor Attraction

Most Recent Video from The Scare Factor:
(Scroll for Scores and Written Review)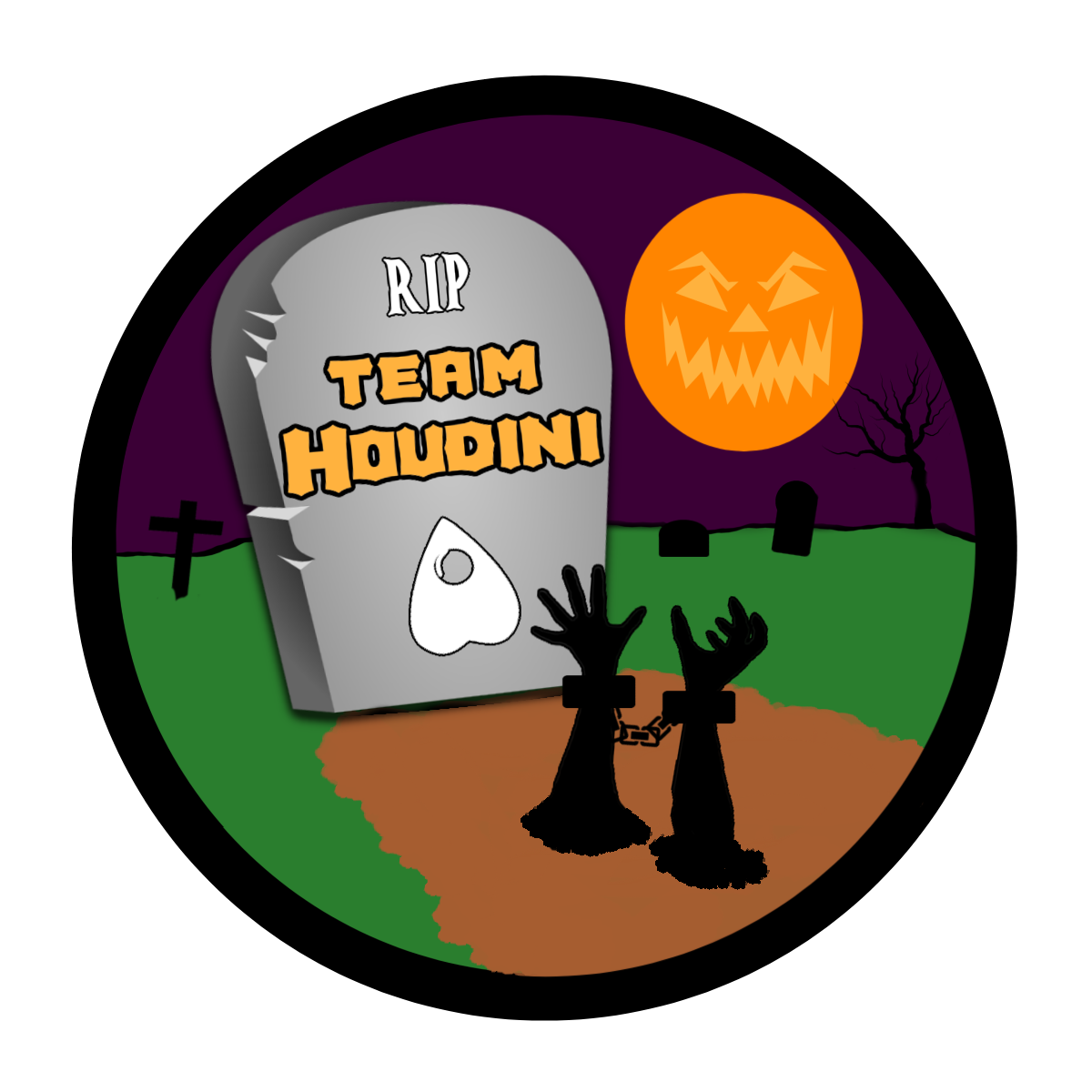 This attraction was reviewed on September 24, 2022 by Team Houdini.
---
About Our Reviews and Rating System
---
Final Score: 6.66
Final Scores – By Category

Final Scores – By Attraction

Summary:
Kennywood Phantom Fright Nights has returned for its 20th season offering some new thrills and chills for the fall season. Since 2002, during the autumn season, the Phantom and his minions have taken over the park as darkness falls. Now guests can visit the park all day getting the best of both worlds' rides and play during the day and frights at night.
During the day visitors can enjoy rides, new fall treats, games, kiddie land, and other fall activities. As the moon ascends so do the ghouls, bringing 5 haunts, 4 scare zones, 2 add-on haunted attractions, a complete Halloween esthetic, and creatures lurking around every corner of the park. Whether you are a horror fan or a thrill seeker Kennywood has something to scare you.
---
Cast Score: 6.27
Cast Scores – By Question

Cast Scores – By Attraction

Cast Review:
Villa of the Vampire (Actor Count: 12):
We encountered a mix of roughly a dozen villainous vamps and wary werewolves in the vampire's lair, which felt a little light as we noticed some dead areas. The first character we met in Villa of the Vampire is Annabelle, who provides the background of the attraction and the most dialogue of the bunch. We saw several types of vampires, of course, one of which seemed to be Dracula. The vampires and werewolves made their presence known by emerging from a dark corner of the lair and then retreating. As mentioned, there is not a ton of dialog in this haunt as most of the actors seem to only serve the purpose of jump scaring the crowd. For the most part, they did their job at producing quick frights.
Kennyville Cemetery (Actor count: 8):
The creatures at the Kennyville Cemetery were intriguing. We immediately met what seemed to be a mute demon who pointed us to the right, a zombie who referred to us as "fresh meat", a groundsman equipped with sheers tending to the bushes, and the return of the phantom lingering in a pool of green water. Again, these eight monsters provided no more than jump scares.
Dark Shadows (Actor count: 5):
The Dark Shadow features shadow creatures that are mostly silent. Of the five actors, we saw only one make any sound the rest quietly lurked about. Having additional actors or more active performers could have made the haunt much scarier.
Voodoo Bayou (Actor count: 13):
Most of the characters found in the Voodoo Bayou were voodoo priestesses and the undead they conjured up. There was a voodoo card reader (is that a thing) who had a couple of tarot cards, she fanned them out for us to pick one, but when we did, she moved them and yelled at us to move along. Voodoo priest was playing congas, which added to the feel of the deep south culture. A bayou witch was holding a bone she stated it was the only bone left of her husband after she "ate him up." These thirteen southern spooks mostly fit the theme, but there was an out-of-place werewolf who just looked at us near the beginning. We enjoyed the interaction and added physicality of these creeps over the more common jump scares offered in the other haunts. Once again for this larger area, some additional haunters would have been beneficial.
Shady Grove (Actor count: 20):
Shady Grove Memorial Hospital features a full staff of twenty patients, nurses, and doctors. Upon our briefing on what caused chaos in such a place, we were immediately greeted by a guy wanting to know where his eye went. A nurse asked us what floor we were going to as we passed up the elevator, and several patients asked us for help. We felt the hospital had a good number of actors, and although they were in similar costumes, it fit the theme of the haunt. The acting was well done as patients screamed in pain and pleaded for help providing a good mix of jump scares and dialogue.
Malice in Wonderland (Actor count: 13):
mALICE in Wonderland features a wide array of characters that are tied to the classic story of Alice in Wonderland. A janitor starts us off on our journey by providing some background and by welcoming us to the tea party. Through our journey down the rabbit hole, we saw characters such as the two mad hatters, the Cheshire cat, the queen of hearts, and Alice herself who offered the decision to either go down the rabbit hole or to go through the looking glass. The mad hatters provided an excellent performance. Their quick and zany dialogue was dizzying, finally asking us about tea and then kicking us out for having too many people and not enough room. The queen provided a monologue, but it felt a little flat. There were fewer scares and more interaction with the characters than in the other haunts and felt more borderline interactive theater which was a nice change of pace.
---
Costuming Score: 6.19
Costuming Scores – By Question

Costuming Scores – By Attraction

Costuming Review:
Villa of the Vampire:
The costumes in Villa of Vampires mostly include your normal vampires and werewolves' costumes. As they darted in and out of scenes it was hard to tell exactly what they had on. One of the vampires appeared to have bloody fangs, pale makeup, and gothic clothing, while another looked more modern with a black coat and makeup, and then there was the king vampire (do vampires have a caste system) had come complete with a throne and cane along with his undead makeup. The first werewolf had a suit and looked to be in the beginning stage of his transition while a second werewolf appeared to have been in the final stage of that transition. Some other times costumes here lacked completion and just seemed to be black hoodies and pants. The makeup we saw looked well done.
Kennyville Cemetery:
The creatures of Kennyville Cemetery were mostly zombies and as a result, mostly had tattered clothing and makeup on. The phantom had a cool look with the orange mask and the way the light reflected off their clothes almost appeared translucent. The demon also stood out being dressed in a black bodysuit with red wings and red and black face paint.
Dark Shadows:
The Dark Shadow's costuming is mostly black clothing, with the exception being someone wearing a skull mask that slightly glowed. Although the area is almost all black a little more creativity would have been welcome.
Voodoo Bayou:
The costumes mostly fit the voodoo theme. The actors also had black and white Calavera face paint, and some had skull masks. One character had an eccentric outfit that featured skulls on it like a traditional voodoo priest, yet another had a creepy skull mask but the rest of the costume seemed basic. A standout costume was the "evil Groot" which appeared to be a big, mean-looking living tree. Overall the costumes looked great and fit the theme well.
Shady Grove:
The costumes at Shady Grove fit the hospital theme as the actors had on scrubs, gowns, and lab coats. Although a bit repetitive the makeup was the main attraction, giving subjects a gory and disheveled appearance. Some had on bloody eye coverings, another was missing an eye and one had their eye dangling from its socket. All was realistic, convincing, and gross.
Malice in Wonderland:
mALICE in Wonderland characters stayed true to their movie counterparts; Alice with her modest blue dress, the Cheshire cat in its purple fuzzy costume with a big smile, and the mad hatters adorned their traditional suit and top hat with pale blue make-up and reddish curly hair, the guards wore giant playing cards and the queen of heart wore her red dress and bright red lipstick. Everyone appeared accurate to our memory of Alice in Wonderland and was in the correct areas.
---
Customer Service Score: 9.08
Customer Service Scores – By Question

Customer Service Scores – By Attraction

Customer Service Review:
Everyone in the Pittsburgh area knows where Kennywood is located. It has been a staple of the community for over 125 years. But if you are not from the Pittsburgh area GPS will lead you to the park with no issues. You can't miss the rides towering in the distance or the signs leading to the park. Parking is located across from the park and marked. Parking is $15 for preferred parking. Also as a reminder, Kennywood is now cashless.
New for Kennywood is a fast pass that you can purchase for an additional fee that lets you skip the lines of certain rides and haunts. We did have some confusion with where to enter rides and haunts. I think better signage for fast-pass users would be helpful.
Kennywood has a new security system that is supposed to be more efficient and effective at detecting weapons. However, that evening shortly after we left there was a shooting inside Kennywood. As of now, details are still limited as to how this happened, and we cannot comment on Kentwood's safety procedures. However, we can mention that during the day it was very nice and calm. In the evening there were many unaccompanied minors; causing issues, running, pushing, and generally behaving inappropriately and we did notice several arguments and some physical fights. There was a heavy police presence that evening but not enough to cover the whole park or enforce Kennywood's new policy where those under 18 are to be chaperoned by an adult. We hope everyone is ok and those injured have a speedy recovery.
Most of the staff we encountered were friendly and helpful although a few seemed like they did not want to be there.
Kennywood has a large website with all the information you could need. We did find it a little busy and sometimes tedious trying to find the information we were looking for, but it's all there. Tickets, safety, events, calendar, haunt info and info on all the rides, and much more.
---
Immersion Score: 6.36
Immersion Scores – By Question

Immersion Scores – By Attraction

Immersion Review:
Overall Kennywood has the park decked out, every light is in green, red, purple, or orange, fog fills the park, scary music surrounds you wherever you go, and Halloween décor is scattered throughout. Restaurants and food areas have decorations and Halloween pictures on the menu. Some of the foods have been decorated for Halloween as well. Roamers lurked all over the park and especially in the scare zones. Even the merry-go-round was playing a classic version of Ghostbusters! So, it is easy to be excited about the haunts. Once you complete a haunt you are back out in the park ready to explore some more.
Villa of the Vampire:
The storyline of the villa was simple but believable as most of the time it did feel like we were trying to get out of a vampire's castle.
Kennyville Cemetery:
There was not much story here, just the undead had taken over the cemetery.
Dark Shadows:
We were not provided a storyline before entering Dark Shadow and we could not make one out either. The website does not provide a story either.
Voodoo Bayou:
The bayou was a fun story about cannibalistic voodoo priestesses that felt authentic as we traveled through.
Shady Grove:
Shady Grove was the most immersive attraction at Kennywood. The story centered around a doctor who was collecting people's eyes which continued well throughout the haunt.
Malice in Wonderland:
Was a trip down the rabbit hole or looking glass depending on what you chose we felt we were inside the famous story of Alice in Wonderland and were completely engulfed into this world.
---
Special FX Score: 5.96
Special FX Scores – By Question

Special FX Scores – By Attraction

Special FX Review:
At the beginning of the Villa of the Vampire, you are greeted with a smell of smoke, the glow of fog, eerie music, and a flickering skull chandelier hanging from the ceiling that sticks out. As we progressed, we entered a room made to look like a dungeon of sorts featuring red ominous lighting and decaying bodies. Candles on stone skulls line some of the rooms, the graveyard area had tombs, tombstones, and even a fence, and even the rose garden looked authentic. As we walked past a section of caskets, we heard banging noises coming from inside them. We also heard wolves howling as we inched closer to the vampire's layer. The one downside is if you look up, you'd see that there was netting on some parts or signs from the arcade that was still visible. Although realistic it still felt like a set piece such as the trees drawn on walls. All in all, we did feel immersed in the attraction
Kennyville Cemetery:
The Kennyville Cemetery had some cool details such as skeletons sitting about at tables and chairs, tombs and tombstones filling the natural grass area lit by colored lights, fog laid around the ground, and large catacombs lining the walkways. There was also a pavilion that was designed to look like a mausoleum that you must walk through. We heard an organ playing ominously through the air that changed as the end draws near the music intensifies. No animatronics were present here just the actors provided scares.
Dark Shadows:
The Dark Shadow mostly relied on their lack of lighting and sounds to immerse the crowd. Most of the attraction was tenebrous but some sections did have some lighting such as the skull room and black and white polka dot room. The music was eldritch. You could also hear some ominous creation breathing deeply. We finished the journey through a laser swamp with a witch prop standing to the side. Since this is a blackout haunt we did not expect to see too much inside, no pun intended.
Voodoo Bayou:
The Bayou offers the most unique setting as it resides in the drained and bare raging rapids water ride. The stone walls tower ten-plus feet above, providing an incredibly rare experience. Throughout the Voodoo Bayou, we saw lots of voodoo imagery, such as fog, fire, snakes, wooden bridges, and skulls. We also saw caskets and experienced a spider-themed area that had human limbs wrapped in webbing along the ceiling as well as an area with large spikes with human heads on them. Regarding the sound, we heard a deep pounding soundtrack, conga drums, and the sound of flowing water that eventually turned into crickets. This attraction was a perfect spot as it added to the legitimacy of being in a bayou.
Shady Grove:
Some of the details in Shady Grove were well thought out and executed. An X-ray room had white halls with blood splattered on them and x-rays hanging on the walls, an operating room had gurneys and tools, and the security room played live footage of the attraction. There was also a doll dressed in security clothing and placed in a chair and a similar effect was seen in the break room where a doll was dressed to look like a nurse. A tense music score played in the background as patients banged on the walls.
From the detail in the waiting room to the noise of the unfortunate patients and staff trapped inside, the crew at Kennywood did an excellent job making you feel like you were really in a demented hospital.
Malice in Wonderland:
Upon entering mALICE in Wonderland, we first noticed haunting music along with the sounds of the queen's subjects hammering on the walls. Vintage photos line the walls and upon going through the looking glass we come across a room that appears to have rainbow cobwebs choosing the rabbit hole takes you through a room where clocks are suspended in midair giving the illusion of falling through space and time. At the tea party, we see a table set for the festivities, the rose garden had statues that are bloody along with a blood fountain. There is also a corridor leading to the queen that features heads hanging from the ceiling. mAlice in Wonderland is an interesting and well-executed adventure and a new favorite.
---
Scare Factor Score: 4.71
Scare Factor Scores – By Question

Scare Factor Scores – By Attraction

Scare Factor Review:
Villa of the Vampire:
The scares at Villa of the Vampire were mostly just jump scares, actors would just simply jump out and make a sound, growl, or hiss. One of the cooler scares here involves a guy coming out from behind a rotating wall. It was difficult to get good scares as they placed groups of 30 people together, those in the middle were left out as actors focused on the front and back of the conga line. Unfortunately, the ending fell flat and was not memorable.
Kennyville Cemetery:
Kennyville Cemetery also mostly featured jump scares and no dialogue. It seemed like the dead could have been lurking anywhere. The scares seemed to be focused a little bit better on everyone in the group, once again the group had about twenty guests. The finale here was slightly stronger with the music intensifying as a zombie, laying on the ground, scraped a knife along the walkway causing sparks.
Dark Shadows:
The scares for the shadows were mostly the element of surprise and the fear of the unknown. In the unilluminated areas of the haunt, actors seemed to appear from thin air and could startle you even with their silence. Not only was the music bone chilling but hearing the breathing of some mysterious creation made it feel like something creepy was in the room with you, which did serve as a decent way to end the haunt. The groups were smaller as there were only about eight of us however the lack of interaction if did not make a difference.
Voodoo Bayou:
Voodoo Bayou seemed light on boo scares but more interactive as previously mentioned the scare factor is driven by the general eeriness and aesthetics as walking through can provide some sense of discomfort, thanks to the use of the fog machine and the sound of the howling wind. It has a unique look with its graveyards, skulls, and limbs scattered around. The finale involved an interesting set piece but not much of a scare.
Shady Grove:
Shady Grove also featured lots of jump scares and some dialogue. Scares involved an eye chart dropping down and a creature popping out from behind it, patients banging on the wall providing a sense of discomfort. Staff and patients alike seemed to pop out of nowhere. They did a good job at targeting everyone in the group as there were almost twenty new patients walking through. The ending seemed a little too sudden and was not much of a fright.
Malice in Wonderland:
The scares in mALICE mostly came from the uncomfortable feeling from the interaction of characters, especially the mad hatters and a few jump scares, as pictures from the walls could have people behind them waiting to catch us off guard. The finale of being sent off to our execution was a neat way to end the attraction. This was a more intimate setting with only 6 in our group, giving the actors a better opportunity to interact with everyone.
---
Entertainment & Value Score: 9.41
E&V Scores – By Question

E&V Scores – By Attraction

E&V Review:
We were glad to see that Kennywood now offers a full day of fun as we have seen at other amusement parks. This gives guests more opportunity to ride in the day and experience haunts at night. Tickets for the fall fest range from a current sale price of $39.99 to a standard price of $69.99. This provides access to the park all day, up to 30 rides and non-haunt attractions, 5 haunts, and 4 scare zones. Kennywood offers plenty of games, culinary delights, and, new this year, two separate haunted attractions for an additional fee, depending on the pass you select. There are several passes to choose from, including season passes add-on food packages for the kiddies, and more. There are several fast pass options if you have deep pockets ranging from $50-$150 to skip the line, as busy as it was I do not see any way to make every haunt without a fast pass as some people were waiting hours for one haunt. Kennywood added new fall-themed menus around the park including pumpkin funnel cake.
Malice in Wonderland is an additional $14.99, depending on the pass you get, it may be included in your ticket price.
Ark in the Dark is a black-out haunt, which is like Dark Shadows, except you and your friends navigate the famous Noah's Ark fun house in pitch blackness. In the past, this has been the least scary of haunts and included in the general admission price. We did decide to try it out for the $9.99 additional price, and it was the same as previous seasons. There was one actor in the haunt and no other scares outside of the dark. We would not recommend this attraction unless you love black-out haunts.
There is plenty to do even for younger kids as kiddie land is open with fall activities and lunch.
The haunts took us about 37 minutes total to navigate. Based on this and the ticket price of $39.99 it puts the minutes per dollar at .93, less than average, however, if you visit for the whole day you could spend 11 hours (we were there for 9) at the park with rides included in the admission price so it is an unmatched deal.
Kennywood was a great time, and we had a ton of fun. It was nice to enjoy the park and rides in the fall during the day and enjoy the aesthetics of the park as it transforms at night. Although the haunts are average you can't beat everything has to offer, which is an enjoyable time.
Villa of the Vampire – Walkthrough Time 7:50
Kennyville Cemetery – Walkthrough Time 5:22
Dark Shadows – Walkthrough Time 2:42
Voodoo Bayou – Walkthrough Time 7:30
Shady Grove – Walkthrough Time 6:43
Malice in Wonderland – Walkthrough Time 8:25
---
View Full Score Sheet
---
Pics We Took From Our Visit:
---
---
Have you visited this attraction?
Join ourspookyadventures!
We visit Halloween haunted attractions year-round! Follow us for haunted house walkthrough videos, behind the scenes footage, and more!