Find Reviews for a Haunt near You! Find Reviews for a Haunt near You!
Find Reviews for a Haunt near You!
The Dent Schoolhouse
5963 Harrison Ave, Cincinnati, OH 45248View All Details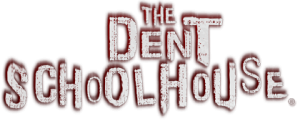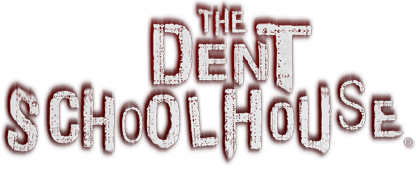 Features:
Free Parking, Restrooms On-Site, Food/Concessions, Gift Shop/Souvenirs, "Hi-Tech" Attraction, Original Characters, Uncovered Outdoor Waiting Line, Indoor/Outdoor Attraction
reviewed this attraction on October 9, 2010.
Final Score:

9.5
Summary:
The Dent Schoolhouse has been rated in the top 5 haunts nationally with good reason. You go to get scared, and you will get as many scares as your heart desires. There are scares around every corner, and the price is right for one of the best haunts around. Excellent customer service, great cast, original costumes and a setting that stands above the rest. If you want to get scared senseless, look no further than The Dent Schoolhouse.
---
Cast:

9.5
Nothing much to say here except how well they perform. They know what scares people and they are definitely up to task. Very interactive and very scary. This may very well be some of the best cast in the state. All characters are original, and you will see no movie characters here. If you are looking for people who know how to scare the daylights out of you, look no further. Be creative with them, and they will interact with you. We had some fun with the kid on the playground.
---
Costuming:

9
All original, ever so creepy. You are going to a haunted schoolhouse, and that's just what it is. From students to teachers, and even the principal. Although the Principal is no "Pal". Make-up is well done, and even the few masks are used well. You may even see a hint of some mistreated students. Behave in school, children, or this may happen to you.
---
Customer Service:

9
The haunt is on a main road, so many people will and do know exactly where it is, but if you are from out of town and don't have GPS, you may have a little difficulty. Nothing a few signs can't change. Lines are clearly marked, there are emergency exits around every corner, and staff members are everywhere. If there is anything you need, you don't have to go far. They are very helpful.
---
Atmosphere:

9.5
This is not a make-shift schoolhouse, this is an actual schoolhouse made into an attraction. Very warm and welcoming until you enter. Once you enter, that warm and welcoming atmosphere goes downhill fast, but it's all for a good reason. They want to make you feel all warm and fuzzy inside so they can take that fuzz and make yarn so they can tie up your insides. And we thought school was supposed to be fun.
---
Special Effects:

10
They use no pyrotechnics, but the props alone make this attraction stand out. Everything from moving desks, to tortured students. The kicker here is that it is rumored the Dent Schoolhouse is actually haunted. So is what you are seeing real? Or is it rigged? Chances are it's rigged, but who really knows for sure?
---
Theme:

9.5
A real abandoned schoolhouse, rumored to actually be haunted. They stick to that setting and give you the schoolhouse feel. From an actual school bus, to classrooms and teachers. Even a playground outside. Everything is covered here. Many places would take an old building and turn it into something which has no comparison to what it was used for. The Dent Schoolhouse stands above the rest because they take the original use of the building and run with it. It's one thing when you build a haunt from scratch and add in your own elements, but when you have something with a history, you need to take it to another level. This haunt does just that.
---
Fright Effect:

9.5
There are plenty of scares here. Not a single dead spot. Every inch of this building is utilized to the fullest. If you want to be scared senseless, this is the place to do it. This haunt is downright creepy and well worth the trip. Imagine going into an abandoned school and getting the feeling that you are not alone. Add in moving desks, a creepy nurse, tortured souls, a boiler room full of bodies and teachers you don't want to cross and you have the Dent Schoolhouse. One of the best haunts in the country.
---
Value:

9
$15 regular admission, $25 VIP admission, with an option for a "lights on" tour for $7, plus combo tickets for both The Dent Schoolhouse and the new Detention Hall for $20 regular, or $30 VIP, and FREE parking, The Dent Schoolhouse is well worth the money. Also, group rates are available, and prices can be found on the website.
---
Promo Images:
Click to Enlarge