Find Reviews for a Haunt near You! Find Reviews for a Haunt near You!
Find Reviews for a Haunt near You!
The Devils Attic
647 W Hill Street, Louisville, KY 40208View All Details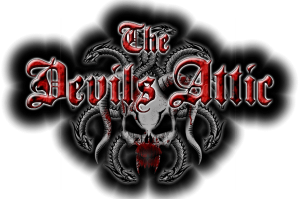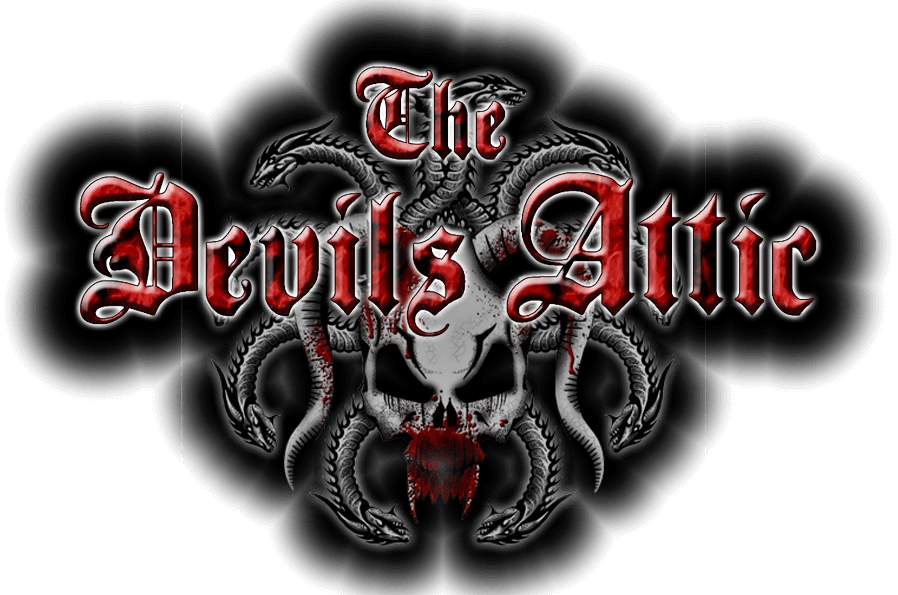 Features:
Free Parking, Food/Concessions, Gift Shop/Souvenirs, Special Events, You may be touched, Movie Characters, Covered Outdoor Waiting Line, All-Indoor Attraction
Team Zombillies reviewed this attraction on September 30, 2011.
Final Score:

8.89
Summary:
The Devil's Attic brings its second year of terrorizing the Louisville area to a whole new level in 2011. You will still find some of your favorite movie characters in their awesome new location, but this time with all new scenes and horribly accurate characters. Some of these scenes include Pighead, the Hellraiser trio, the Exorcist, and Thirteen Ghosts' Jackal. Get ready Louisville because The Devil's Attic is proving to be a force to be reckoned with!
---
Cast:

9.3
WOW! The cast of The Devil's Attic is debatably the most well-trained group of actors that the Louisville area has to offer! We wondered if these were really actors or if they were the real demons that have haunted the movie industry for years! Every character executes their scenes with the utmost accuracy that we as avid haunters have come to expect. Weeks of effort are spent specifically for training and character development for these 34 paid actors and the final product is a haunt that looks like they've been in business for way longer than two years. We give props to Jason and his staff for training a cast that performs this well while juggling a move to a new location, building from scratch and starting all over again. Normally we list a few favorites from our visit, but it's hard to pick just a few when they all performed so well.
---
Costuming:

9.34
Costuming goes hand-in-hand with the cast which justifies their close scores. Most of the articles are purchased and then specifically customized for each character in the haunt. There were several costumes that we couldn't help but stop and stare at just to take in the incredible detail applied to them. In fact, some of them were so real that we didn't want to stick around any longer than we had to out of sheer terror! No time was wasted trying to figure out which scene we were looking at because each character matched their surroundings excellently. Masks are also custom-made for each character and it's evident that long hours have been put in to each and every one of them. Makeup is also applied with incredible talent by dedicated in-house artists with incredible detail.
---
Customer Service:

8.7
A hearse welcomed us to the Devil's Attics parking lot this year which is located on a hill next to the entrance. It's black so it can be difficult to see at night, but if you miss it just look for the huge brick building with a large Devil's Attic poster on the wall which is well lit. Portable restrooms and concessions with hot food and cold drinks are available, T-shirts and other memorabilia can be purchased at the ticket stand and other merchandise can be purchased on the haunts website. The outside uncovered waiting area can be chilly on October nights but running through the haunt will warm you up if the hot food doesn't so find a compromise on the clothing you wear to this attraction. Safety codes are up-to-date and the flooring is smooth and even for the most part and plenty of exits are available if necessary. Don't forget to bring an extra $1 for a chance to win a white hearse accented with The Devil's Attic decals which can be found by the ticket booth.
---
Atmosphere:

8.4
The new location is an excellent improvement over last year's strip mall. Spooky music can be heard and one of the Devil's minions kept us entertained as we looked over the old and weathered brick walls in anticipation for the 15,000 sq. ft. haunt within. The building just looks like something out of a horror flick and we were not disappointed when we entered the attraction.
---
Special Effects:

9.09
Special effects are second-to-none at this attraction and every one of them are carefully placed so you receive the maximum scare possible. Strategic lighting and fog are used closely in a few scenes to help disguise the horrors behind them so be on guard! Lasers and strobes are also present for extra disorientation as you tour the haunt. Besides a select few undisclosed contraptions that are purchased, most of the special effects are built and customized in-house by a crew of specialized and talented workers. We experienced several unique additions this year but we don't want to list them because it may ruin the surprise! Make sure you visit this haunt if for no other reason than to experience the real fear that inhabits The Devil's Attic.
---
Theme:

9
The Attic's theme for 2011 is a 'collection of evil souls' and every character, scene and detail screams it! Not a single second passed when horror, bloodshed and/or fear wasn't present. Some characters were pulled from legendary horror films while others were the haunts very own creations; all of which were in context with the theme and literally brought our fears to life.
---
Fright Effect:

8.81
The preceding categories combine to give customers what they buy tickets for. Scares are plentiful in The Devil's Attic for everyone in the group from the leader to the last one in line. These guys don't give up and will use any means necessary from distraction to startles to misleading animatronics to make you beg for redemption. See if you can navigate the deceiving walls of Thirteen Ghosts or escape the wrath of the demonic Exorcist scene only to find yourself helpless to the will of the Hellraiser trio, Leatherface and the Devil himself! Don't lose focus in the Ring or Saw scenes either; the decisions you make here could mean life or death!
---
Value:

8.44
Admission into The Devil's Attic can be purchased on site or pre-purchased online at www.TheDevilsAttic.com for $16 per ticket. Don't forget to check out their facebook page before you leave to see if they are offering coupons or discounts for the night. Our tour through the haunt took us approximately 15 minutes which puts the price at a little over $1 per minute which is comparable to most other haunts in the area, but the punch they pack inside gives them an edge. We look forward to next year's additions to see if they can increase the length and maybe fill in a few dead spots to raise this score.
---
Promo Images:
Click to Enlarge
Guest ReviewsGuest Average: 10 out of 10
Ron Gilbert – 10/10This haunted attraction is by far the best attraction that I have ever been to. I recommend that …show more people witness this great haunt. Great actors, great makeup designs, and a fantastic creepy place to hang out at. Great haunt !!!
---
2016 Awards
Most Intimidating Chainsaw Attacker - Leatherface (Given by: Team Zombillies)
Most Authentic Movie Villains (Given by: Team Zombillies)
Most Realistic Vampires (Given by: Team Zombillies)
Highest Rated Cast (Given by: Team Zombillies)
Actor Shout Out Award - "Chop Top" A.K.A Taz Ball (Given by: Team Zombillies)
Actor Shout Out Award - "Minion" A.K.A Michael Perkins (Given by: Team Zombillies)
Actor Shout Out Award - "Saw Pig" A.K.A Jeremy Lane (Given by: Team Zombillies)
---
2015 Awards
Most Intimidating Chainsaw Attacker - "Leatherface" (Given by: Team Zombillies)
Scariest Actress - "Regan" (Given by: Team Zombillies)
Most Realistic Vampires (Given by: Team Zombillies)
Highest Rated Cast (Given by: Team Zombillies)
Actor Shout Out Award - Braedon Kincaid, A.K.A. "The Turning Werewolf" (Given by: Team Zombillies)
Actor Shout Out Award - Daniel West, A.K.A. "Krampus" (Given by: Team Zombillies)
Actor Shout Out Award - Mary Proctor, A.K.A. "The Angry Princess" (Given by: Team Zombillies)
---
2014 Awards
Most Intimidating Chainsaw Attacker (Given by: Team Zombillies)
Highest Rated Cast (Given by: Team Zombillies)
Actor Shout Out Award - Angry Princess (Given by: Team Zombillies)
---