Find Reviews for a Haunt near You! Find Reviews for a Haunt near You!
Find Reviews for a Haunt near You!
The Mayhem Mansion
13966 Decoursey Pike, Morning View, KY 41063View All Details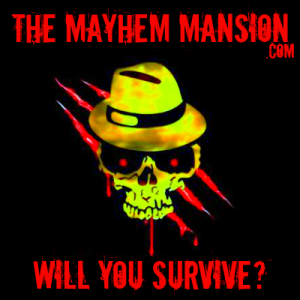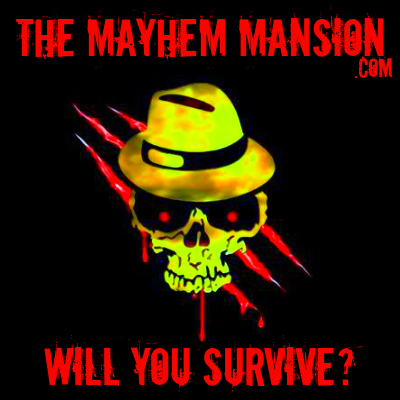 Features:
Free Parking, Restrooms On-Site, Gift Shop/Souvenirs, "Old-School" (Low Tech), You may be touched, Original Characters, Covered Outdoor Waiting Line, Indoor/Outdoor Attraction
Team Zombillies reviewed this attraction on September 21, 2012.
Final Score:

8.62
Summary:
The Mayhem Mansion is in its 7th year of providing Morning View, Kentucky with outstanding scares that contribute to Shop with a Cop & Kid. This crew of volunteers and family members has been working around the clock since early summer to bring you one of the creepiest, scariest, and most interactive haunted attractions and trails that Team Zombillies has had the privilege of visiting! The Mayhem Mansion brings life to the tragic story of a 1930's bootlegger and the way he decided to deal with the death of his beloved daughter. If you're in the Cincinnati area this haunt season, be sure to head south and pay your respects to those who reside on the Mansion's premises… They're waiting for you!
---
Cast:

9.08
On an average night, 40-50 actors can be found inside the Mansion and another 15-20 can be found on the trail. They primarily consist of volunteers; some of which are family members and others come from the local Fraternity of Police as well as the general community. Not enough can be said about the outstanding dialogue and interactivity of the cast, which reflects in their exceptional score in this category! Their very believable characters are period-correct with the 1930's when prohibition was in effect and include: Mr. Haverford himself, a pastor, 'Bloody Betty' (the woman of the house), 'Lineus' (the butcher), 'Remus' (located on the trail), and many others deserving of recognition. All of the characters inside the Mansion were extremely eerie, defiantly demonic or incredibly intimidating which mirrors the outstanding training they've received from the attraction's twisted owner.
---
Costuming:

8.55
Most of the costumes of Mayhem Mansion as well as the trail match their respective characters and scenes very well. While some of them aren't as elaborate as those that can be found at other attractions, a certain level of simplicity was employed to keep the characters authentic-looking. Articles were typically purchased from yard sales, Goodwill, or consignment shops and then distressed and otherwise modified to 'suit' each character's needs (no pun intended). We didn't notice any masks being used throughout the attraction. Makeup (applied in-house) was used extensively and while there is some blood to be seen, if you're looking for lots of blood-soaked characters and gory bodies, this isn't the place simply due to the haunt's theme. Characters with bloody faces and the like were more so noticed on the trail versus inside the Mansion, but were still minimal.
---
Customer Service:

8
Keep your eyes peeled as you near the attraction as two red lights were our only indication that we had reached the haunt. The Kenton Lakes Sportsplex sign sits in the Mansion's front yard because the owners of the two are one and the same. Parking is a bit far from the haunt (about 150-300 feet, depending on where you park) and poorly-lit when there aren't any ball games going on, but it is large and easy to navigate and there are portable restrooms located between the Mansion and the driveway. Upon arriving at the ticket booth, we realized that the staff members were extremely friendly and able to assist us with everything we needed. After we got our tickets, a short video explained the story behind Mayhem Mansion and got us 'ready' to enter. Once inside the haunt, be warned that there are a few uneven floors and steep stairs, but lighting is adequate in these areas and a cast member ensured we were cautious while we descended the stairs. One concern we had was the lack of clearly marked emergency exits, but the owner assured us that the cast and crew have been rigorously trained in all aspects of the attraction and can assist visitors to unseen exits in an emergency situation. A long (nearly 1000-foot) walk through the parking lot and sportsplex brings you past a great concession stand and on to the haunt's second attraction. The trail is well-groomed and strategically-lit for the most part and roots/uneven terrain is generally not an issue. Queue line actors were absent at the trail, but there was no line when we arrived so this issue may only be addressed on busier nights.
---
Atmosphere:

7.93
A very creepy-looking old Mansion disguised underneath some trees with the backdrop of a small baseball field wasn't exactly the scariest atmosphere we've ever arrived to. We realized that this probably couldn't be helped, but that fact along with how there weren't many actors roaming the property or spooky music to be heard failed to get us 'in the mood' until we watched the Mansion's queue line video. Shortly afterwards, we got a closer look at the building's weathered siding and boarded-up windows and realized there was something inside these walls that somebody didn't want to escape! As we approached the trail, we could hear gun shots, horns, hillbillies hollering to one another and the sound of banjo music escaping from the woods. It was obvious now we were stepping onto shine making land and we weren't sure if we wanted to be any part of it!
---
Special Effects:

8.4
Special effects were not as plentiful as with other attractions, but Mayhem Mansion strongly relies on their actors to provide scares instead of 'fancy animatronics.' You won't find any of those here! Instead, you'll find some disgusting concoctions, disorienting strobe lights, and authentic props and d
---
Theme:

9
The theme of the Mansion follows the story of Mr. Haverford, a very successful 1930's bootlegger that found a way to make his 'shine without interference from the law. But unfortunately, his beloved daughter's life is cut short and, in remorse, the entire town comes to the Mansion to pay their respects to Mr. Haverford's heir. However, in a strange twist of fate, Haverford decides to provide his guests with the product from one of his 'special casks' and, in the following days, the majority of the town (including Haverford) is killed from consuming this special brew. The police decide to keep things quiet and dispose of the bodies inside the walls of the Mansion and board up all of the exits and windows to keep their spirits from escaping. Unbeknownst to them, one of the windows was left open, and now, anyone brave enough to penetrate the window to investigate the building has failed to escape from what lurks inside what's now known as Mayhem Mansion! Once we entered the mansion we felt as if we had really been pushed back in time because of how well all the characters acted. The trail follows the same 1930's bootlegging concept and shows you what all these outlaws had to do to keep their business a secret as well as successful. This was the first time we had come across two attractions in a single location that followed the same theme.
---
Fright Effect:

9
All of the preceding elements combined to create scares normally seen from much higher-caliber attractions that won't soon be forgotten! These excellently-trained actors are waiting around seemingly every corner to bring you scares ranging from innocent whispers and pleas of escape to demonic attacks and in-your-face dialogue that targets and singles out everyone in your group! You WILL be separated from your group, bumped, grabbed and pushed around inside this one-of-a-kind haunt! Not for the faint of heart, Mayhem Mansion will send you home with a different mindset of 'charity haunts.'
---
Value:

9
General admission to Mayhem Mansion is $12 for the house and $8 for Haverford's Hollow Trail. Same-night re-entry is $5 for one attraction and $8 will let you go through both again. Fast Pass VIP ticket upgrades are also available for one or both attractions for $5 and $8 respectively, making them $17 for the house and $13 for the trail, or $28 if both Fast Pass tickets are purchased separately. Combo tickets are also available which will grant you access to both attractions for $18 general admission and $26 for Fast Pass tickets. Somewhat confusing, but we recommend getting the combo tickets so you can enjoy and understand the story behind each attraction! Our group took approximately 20-30 minutes to go through each attraction for a total of 40 minutes to an hour for the entire visit. That amount of time combined with what you will experience here makes this haunt one of the best deals that can be found!
---
Promo Images:
Click to Enlarge
Have you visited this attraction?
---
2016 Awards
Most Interactive Character - Bartender (Given by: Team Zombillies)
Most Interactive Haunt (Given by: Team Zombillies)
Actor Shout Out Award - "Preacher" A.K.A Alex Yersky (Given by: Team Zombillies)
Actor Shout Out Award - "The Clown/Puppet Master" A.K.A Chris King (Given by: Team Zombillies)
---
2015 Awards
Most Intended Misdirection - "The Funeral Scene" (Given by: Team Zombillies)
Actor Shout Out Award - Ashley Martz Reinhardt, A.K.A. "The Mistress" (Given by: Team Zombillies)
Actor Shout Out Award - Kaleb Lyons, A.K.A. "The Librarian" (Given by: Team Zombillies)
Actor Shout Out Award - Tom Gripshover, A.K.A. "Remus" (Given by: Team Zombillies)
---
2014 Awards
Most Realistic Hillbillies (Given by: Team Zombillies)
Memorable Moment (Given by: Team Zombillies)
Actor Shout Out Award - Haverford's Hollow Trail: Preacher (Given by: Team Zombillies)
Actor Shout Out Award - Haverford's Hollow Trail: Remus (Given by: Team Zombillies)
Actor Shout Out Award - Piano Player (Given by: Team Zombillies)
---