Find Reviews for a Haunt near You! Find Reviews for a Haunt near You!
Find Reviews for a Haunt near You!
The Devils Attic
647 W Hill Street, Louisville, KY 40208View All Details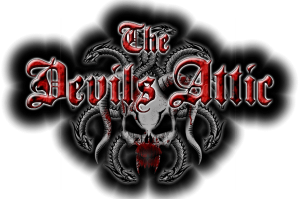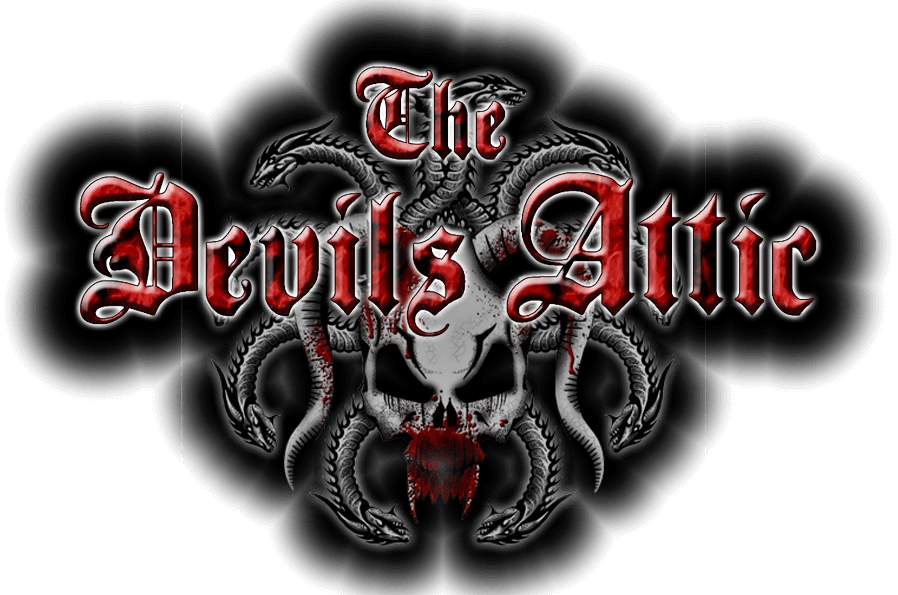 Features:
Free Parking, Food/Concessions, Gift Shop/Souvenirs, Special Events, You may be touched, Movie Characters, Covered Outdoor Waiting Line, All-Indoor Attraction
Team Zombillies reviewed this attraction on October 5, 2012.
Final Score:

8.9
Summary:
The Devil's Attic returns in 2012 for their 3rd year of providing the Louisville area with scares and their 2nd year in their new 15,000 square-foot building! Only about 10,000 square feet of it is currently in use, but they've re-routed a few of the paths to give you about 15 minutes of terror as you make your way through the Attic. The Devil himself welcomes you to his domain before you enter the passageways where you'll find some of the most iconic movie scenes that so many of us grew up fearing! Some of these movies include Hellraiser, The Ring, Saw, The Exorcist, Tim Burton's Sleepy Hollow, and 13 Ghosts. Are you visiting Louisville for the 2012 haunt season? Do you enjoy getting to meet some of your favorite horrific movie characters in person? Then make sure to visit The Devil's Attic and 'live the nightmare' yourself!
---
Cast:

9.08
Every year, The Devil's Attic's 37 paid actors and staff members go through several training sessions that focus on safety, emergency plans, and last but not least, scares! The newer actors get most of their training from experienced cast members and the Devil is actually the actor manager himself! But they all endure several 'walk-throughs' until all of the 'bugs' have been worked out before they open. Each of the actors played their parts quite well, but some of them weren't as intense as others, which resulted in the drop in score from last year. We understand that some of the characters' roles naturally aren't as intense as others (compare The Ring to Texas Chainsaw Massacre), but we expected more from some of those that should have been relentless to our group. On the other hand, most of the other actors played their roles quite well, like the haunt's contortionist playing the role of Regan from The Exorcist and, likewise, The Jackal from 13 Ghosts as a couple of examples. However, all of the actors played their roles in context with the haunt's theme.
---
Costuming:

9.18
Costumes found inside The Devil's Attic are typically bought and then modified to suit each character's needs, but a few are used 'out-of-the-box' when certain details are required. Custom, silicone masks are a new addition to the haunt this year and helped make the characters using them very realistic! Costuming design and makeup application are conducted by 2 or 3 in-house staff members and their attention to detail makes the majority of actors who don't wear masks' characters appear extremely authentic! All of the costumes matched their surroundings very well and made us feel as though we were inside a true movie scene! However, we did notice a few very minute details with some costumes that we didn't notice last year. We won't disclose the specifics, but they let us know that they weren't the real thing, and therefore, intimidation and realism suffered slightly.
---
Customer Service:

9
We came from 7th street when we visited The Devil's Attic and it was easy to find with a very large, well-lit poster affixed to the side of the building. The first things we noticed were the haunt's hearse, the motorcycle up for grabs in their 'Haunted Harley Giveaway,' Orlock and the Scarecrow, and the concessions stand serving up hot food for customers wandering in from the cold, October night. Parking is plentiful, but poorly-lit except from a few floodlights on the building and those of neighboring businesses. The staff were very friendly and able to help us with anything we needed and showed us to the covered queue line where we waited with Orlock and the Scarecrow for our tour to begin! Once inside, while still scary, The Devil's Attic is a pretty safe haunt! Plenty of emergency exits were noticed and flooring is pretty smooth except for a few chunks-holes in the concrete floor that have surfaced from age. Before you leave, be sure to swing in the ticket booth and check out the shirts they have available for $12!
---
Atmosphere:

8.3
The slight drop in score is due to not hearing the spooky music we heard last year outside the attraction. Other than that, the building itself remains just as creepy-looking as we remembered and resembles an old, military-style, brick building that's been around for quite some time! Orlock and Scarecrow were eager to greet us and got us prepared for what we were getting ready to experience inside the haunt. Furthermore, the large, sinister-looking logo plastered on the side of the building definitely let us know where we were!
---
Special Effects:

9.01
Several of the props found inside The Devil's Attic are custom-made either by manufacturers or by the behind-the-scenes crew members themselves! The majority of the scenes and props found therein are detailed very well and made it very easy for us to find out exactly what scenes they were meant to portray. For example, on our way through the Sleepy Hollow section, the corn stalks looked incredible! But upon closer examination, we realized they were manufactured so they wouldn't rot away, which proved a very high level of attention to detail. On the other hand, for example, the hallway immediately after the cornfield was a little plain and quickly took us out of what was a very realistic setting. However, the scenes from The Exorcist and Saw were exquisitely detailed and blurred the line between reality and fiction! Lasers, fog, strobes and other types of strategic lighting are used throughout The Devil's Attic, louder forms of special effects like noisemakers and a chainsaw can also be found here as well as sudden surprises including a drop-down hidden window or two.
---
Theme:

9.02
As a rule, The Devil's Attic is a collection of original characters and scenes that are exclusive to this haunt mixed with another collection of debatably some of the most legendary movie scenes that Hollywood has ever produced! The Devil's Attic gets high marks on following through with this theme which reflects in a slight increase in score in this category, but because of its name, some patrons may expect to find more original and demonic characters than those they can find on the movie shelf at home. On the other hand, the characters and scenes that were chosen to fill the space inside The Devil's Attic are a few of the more demonic and monstrous ones, and therefore well-chosen, so we give the D.A. props for bringing these scenes to life as well as they do!
---
Fright Effect:

8.7
With the exception of the most violent of movie characters and the original characters towards the beginning of the haunt, the majority of actors relied on a more theatrical role after the initial scares delivered to our group. Scares did range from slight creepiness from Samara from The Ring to intense assaults from Regan from The Exorcist and Leatherface from Texas Chainsaw Massacre. Distractions were noted as being used several times throughout the attraction and caught our review team off-guard just as often! However, a slight drop in score is reflected on a few of the actors who toned-down their scare efforts after their initial attempts, regardless of their success.
---
Value:

8.4
A very slight drop in score is due to a $1 increase in ticket prices from $16 last year to $17 for the 2012 season. It took our group about the same amount of time as last year to tour the attraction which came out to about 15 minutes and with most of the other scores averaging about the same as well, value remains nearly equivalent. At right around $1 per minute for most guests, prices remain very competitive with other haunts in the Kentuckiana area! In the future, we hope to see The Devil's Attic utilize a little bit more space in their building (if possible) in search of longer tour times to increase this score. We found ourselves enjoying our tour of the haunt so well that we simply wished it was longer! For 2012 The Devil's Attic is raffling off a Hellish Haunted Harley and the 'I just got slimed' XBOX 360 and SAW video game, so while you are at the ticket booth, don't forget to purchase raffle tickets for $1.00 a piece!
---
Promo Images:
Click to Enlarge
Guest ReviewsGuest Average: 10 out of 10
Ron Gilbert – 10/10This haunted attraction is by far the best attraction that I have ever been to. I recommend that …show more people witness this great haunt. Great actors, great makeup designs, and a fantastic creepy place to hang out at. Great haunt !!!
---
2016 Awards
Most Intimidating Chainsaw Attacker - Leatherface (Given by: Team Zombillies)
Most Authentic Movie Villains (Given by: Team Zombillies)
Most Realistic Vampires (Given by: Team Zombillies)
Highest Rated Cast (Given by: Team Zombillies)
Actor Shout Out Award - "Chop Top" A.K.A Taz Ball (Given by: Team Zombillies)
Actor Shout Out Award - "Minion" A.K.A Michael Perkins (Given by: Team Zombillies)
Actor Shout Out Award - "Saw Pig" A.K.A Jeremy Lane (Given by: Team Zombillies)
---
2015 Awards
Most Intimidating Chainsaw Attacker - "Leatherface" (Given by: Team Zombillies)
Scariest Actress - "Regan" (Given by: Team Zombillies)
Most Realistic Vampires (Given by: Team Zombillies)
Highest Rated Cast (Given by: Team Zombillies)
Actor Shout Out Award - Braedon Kincaid, A.K.A. "The Turning Werewolf" (Given by: Team Zombillies)
Actor Shout Out Award - Daniel West, A.K.A. "Krampus" (Given by: Team Zombillies)
Actor Shout Out Award - Mary Proctor, A.K.A. "The Angry Princess" (Given by: Team Zombillies)
---
2014 Awards
Most Intimidating Chainsaw Attacker (Given by: Team Zombillies)
Highest Rated Cast (Given by: Team Zombillies)
Actor Shout Out Award - Angry Princess (Given by: Team Zombillies)
---