Find Reviews for a Haunt near You! Find Reviews for a Haunt near You!
Find Reviews for a Haunt near You!
The Asylum House
7300 E Troy Avenue, Indianapolis, IN 46239View All Details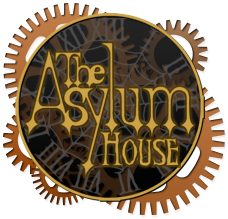 Features:
Food/Concessions
Team Zombillies reviewed this attraction on October 12, 2012.
Final Score:

8.69
Summary:
The Asylum House now has a new location directly off of Highway 37 in Greenwood, Indiana! Now covering 28 acres of land just south of Indianapolis, The Asylum House now includes 7 diverse areas that include different kinds of fears so that everyone is sure to get a scare during their visit! Also new this year is Indy's very first and only truly interactive zombie paintball experience! Yes, you will be chased; yes, you will be touched; yes, you really get to shoot them; and yes, only head shots count! Be sure to visit their website for coupons and make sure you follow the correct directions because your GPS and online maps will lead you astray. Check out The Asylum House in their new location for the 2012 haunt season and try your hand at Indy Zombie Paintball, where you must 'shoot one or become one!'
---
Cast:

8.59
There are usually between 60 and 80 volunteer actors at The Asylum House on any given night. This number seemed to fill in the 'house' part of the attraction quite well, but parts of the woods and corn field seemed a bit 'dead' and uneventful. Before the season starts, everyone goes through training sessions covering customers' personal space, scare techniques and safety. Most of the actors, especially towards the beginning of our tour, were very believable due to their dialogue, accents and interactivity, but some of the actors in the woods and corn field tended to be not quite as skilled in these aspects. The same can be said describing how well each of them stayed in character and how long they stuck with their scare attempts and interactivity. For example, the actors in the Alice in Wonderland scene interacted with everyone in our group and dialogue was excellent, but we never crossed paths with an actor during our trek through the corn maze which dropped the score in this category markedly. On the other hand, swarms of actors/zombies were present inside the paintball experience which proved to make our attempt to escape unsuccessful! Some of the actors that stood out to our review group were the keeper of the cemetery, the army gunner, the Alice in Wonderland actors, the two dominatrix, the zombies in the paintball experience, the UFO 'voice' and Sasquatch.
---
Costuming:

8.57
A wide variety of costumes were noticed during our tour of The Asylum House. Some of the actors provide their own costumes which helps them 'get into' their roles more effectively, but other costumes are provided by the haunt for the more specific characters that some of the scenes require. Costumes are typically bought as 'old clothes' and later modified and/or combined to 'suit' each character's needs. A professional makeup team including airbrush artists consisting of 3-5 staff members makes sure that every actor looks their best before each night of fright begins! Makeup and masks were moderately detailed throughout the attraction, but some actors seemed more realistic in their scenes than others. Costumes in the cemetery and 'house' part of the haunt matched their scenes very well, as did those in portions of the woods and corn maze part of the attraction. However, some characters seemed a bit out of place in their scenes, such as the psycho in the Crypt of Elysium and the soldier on the Humvee wearing a skull mask.
---
Customer Service:

8.58
A large sign lets you know where to pull into The Asylum House no matter which direction you are coming from on the divided highway that the haunt is located on. Several flaggers are present to make sure that parking stays organized in their large, but dark, grassy field. All staff members are very friendly and able to help customers with anything they need and the concession stand provides customers with hot food. Portable restrooms are also present for customers' convenience. Once inside the haunt, flooring can be a little uneven at times, but the roughest places are usually lit enough to see where you're going. Several emergency exits are located throughout the 'house' part of the attraction, but as with most trails, the outdoor portion of the tour is without them. If you make it to Zombie Paintball, safety is of utmost concern. All actors, referees and customers are required to wear masks and actors even wear neck protectors to prevent any real injury during your visit. Also, barrel covers are installed on the paintball guns before you enter the 'arena' to prevent any accidental discharges outside the area of play. The main reasons for the drop in score in this category are due to the minimal lighting in the parking lot area and customers are made to park a lengthy distance from the haunt if they arrive early. Also, there were several very dark places throughout the woods which made us unsure about the smoothness of the ground, even though we had minimal difficulty as we made our way, so this aspect could be intended.
---
Atmosphere:

8.57
Until we approached the queue line, our thoughts about the haunt were unsure. Lots of lighting, a mobile office trailer as the ticket booth, and a personal residence in the background didn't exactly scream 'haunted house.' However, once we reached the queue line, the outside of the haunt, the stage area for customers' entertainment and spooky d
---
Special Effects:

8.77
Special effects at The Asylum House are about average compared to most other attractions that our review team has the opportunity to visit. A well-decorated entrance and cemetery at the beginning of the tour combined with strategic lighting and lightning/sound effects really gets customers into the feel of the haunt! However, several of the rooms and scenes throughout the haunt lack such detail and it brings customers back and forth, to and from reality. This is somewhat detrimental to the atmosphere and hinders their ability to keep customers' feelings of suspense and uneasiness at a heightened level. As The Asylum House passes time at their new location, we imagine that they will find ways to overcome these obstacles. However, several props and details are worthy of mention. Some of these include the following: a machine gun mounted on a Humvee, what appears to be authentic 'Sasquatch' advertisement signs, real working paintball markers in Indy Zombie Paintball, the scene mimicking Alice in Wonderland, a very well-decorated cemetery, and even a life-size guillotine!!
---
Theme:

8.9
The owner informed us that there are actually seven different themes that you will experience on your tour of The Asylum House. Customers start by making their way through Mourningwood Cemetery where you will find the gatekeeper who is tasked with making sure that none of the spirits are permitted to escape with his Ghostbuster-style backpack contraption. Following this, you'll make your way through the Crypt of Elysium, the Shadow Realm and the 'Dungeon Room.' Soon after, you'll take a walk through ScreamN Hollar which is inhabited by strange and frightful creatures like werewolves and witches with their cauldron that seemed to lack some key ingredients (perhaps human body parts?). After your visit here, you'll make your way through a short section of corn field where you'll end up at The Lost Highway. Finally, the end of The Asylum House challenges you with a corn maze that could leave you lost for quite some time! This wraps up the seven themes, but we feel that Indy Zombie Paintball is considered a separate 'theme' since customers can choose whether or not they want to participate.
---
Fright Effect:

8.6
Different types of scares will be had at The Asylum House. From intimidating stares from the cemetery's groundskeeper to no-holds-barred attacks from several creatures and characters throughout the attraction! Lots of hiding places are integrated into the tour so that customers have a harder time predicting when their next scares will come and actors were able to provide scares to everyone in our review group, although the majority tended to focus more on the middle/back of our group. Distractions are used in some spots, but their timing seemed a little off and also didn't affect parts of our group as well as others. Overall, what brought the score in this category down more than anything were the numerous 'dead spots' throughout the woods and corn field. More actors in these areas would help keep the scares coming and raise the score in this category. Keep in mind that the characters and critters within the attraction CAN touch you which intensifies the scares.
---
Value:

8.94
At $20 for general admission and $27 for VIP tickets, combined with a total tour time of over 1 hour, The Asylum House gives you a lot to experience for the price they ask! Zombie Paintball is available for $15 and $10 for each additional attempt and survivors get a free Indy Zombie Paintball T-shirt! Groups of 15 or more get general admission tickets for $15 per person and a special $38 3-way combo ticket will grant you access to two other Indianapolis-area haunts (Southside Massacre and The Angelus House)! Furthermore, FFA members gain access for $13 and all Fire, Police, EMS and military personnel with an ID get in for FREE!!! Value is docked because of some of the experiences throughout the attraction, but we look for this score to rise as the haunt gains experience at their new location! A portion of the proceeds go to various charities and food banks to help the community so be sure to check out The Asylum House for the 2012 season and experience 'fear and fetish in the dark!'
---
Promo Images:
Click to Enlarge
Have you visited this attraction?
---
2013 Awards
Actor Shout Out Award - Dr. Frankenstein (Given by: Team Zombillies)
Actor Shout Out Award - Jack The Ripper (Given by: Team Zombillies)
---
2012 Awards
Actor Shout Out Award - Hatter (Given by: Team Zombillies)
Actor Shout Out Award - The Queen (Given by: Team Zombillies)
---