Find Reviews for a Haunt near You! Find Reviews for a Haunt near You!
Find Reviews for a Haunt near You!
Slenderman The Live Action Experience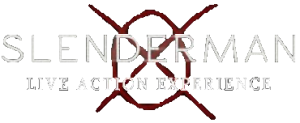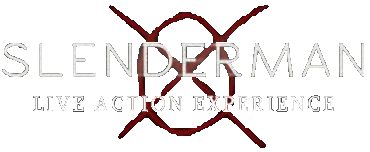 Features:
Free Parking, Gift Shop/Souvenirs, Special Events, "Old-School" (Low Tech), You will NOT be touched, Original Characters, Uncovered Outdoor Waiting Line, Indoor/Outdoor Attraction, Family Friendly
Team Zombillies reviewed this attraction on September 12, 2014.
Final Score:

9.22
Summary:
Slenderman- The Live Action Experience is in its second year and takes place at Asylum Haunted Scream Park. This one-of-a-kind exclusive experience has taken the concept of a popular urban legend/video game and brought it to life! Your endeavor will take place deep in the cold, dark woods and can only be attempted by you, one friend, and ONE flashlight! Slenderman essentially likes to "drive people crazy and, eventually, kill them." To keep from going crazy and continue living a normal life, you must find 8 hidden pages and escape the woods with all of them. We'll tell you right now… they aren't easy to find! While looking for these pages, you must attempt to stay at least 10 feet away from Slenderman himself, who is "always watching, but has no eyes." Oh, and you should probably stay away from his many minions and crazed followers too! If Slenderman gets too close, then he will "kill" you! If this happens, then one of his minions will mark one of your pages, thus making it impossible to complete the experience successfully. However, you can still continue to search for more pages all the way to the end and get your money's worth. IF you are witty enough to stay away from him and collect all 8 pages… there is a "reward." But to find out what it is, you must walk out of the deep, dark woods will all of those pages yourself! Also keep in mind, this is a special event so there is a limited amount of tickets sold per hour and only a few dates available so be sure to reserve your spot now! Good luck!
---
Cast:

8.91
On an average night 40 actors will staff the woods to bring this experience to life! This seemed like an effective amount during our visit since someone or something was lingering or watching us in each of the buildings that we went through as well as in between them! All of the characters that we came across during the live experience matched the theme and reiterated it the entire way through! The followers and minions were believable and verbally interactive with us, warning us of Slenderman and trying to convince us that they could help us if we gave them our papers! The entire crew also stayed in character during our visit and some of the dialogue used by the minions made for a more suspenseful experience that kept us on our toes!
---
Costuming:

9.83
All of the costumes that we came across were complete and fit the theme. Realistic makeup was apparent on some of the followers and consisted of engraved Slenderman symbols and other wounds. Masks worn by Slenderman and the minions were believable and instantly let us know who they were portraying.
---
Customer Service:

8.81
Be sure to look for Asylum Haunted Scream Park's signs when venturing to this attraction which can be found at the end of the road that you need to turn on off of the main highway. A special Slenderman sign was hung on the entrance to the trail to welcome patrons to the attraction. You will be walking through the woods, so walking shoes or boots are strongly advised for this experience. Also be cautious… no running, and don't turn your flashlight off (safety reasons)! Concessions are available on-site as well as a gift shop that offers different haunt memorabilia. As we neared the entrance, one of the minions was interacting with the patrons in line, which helped entertain us during our wait. Friendly staff were available at the ticket booth, at the entrance to the haunt, and at the exit if any questions or concerns were to arise.
---
Atmosphere:

9
Creepy, random music filled the air as we took our place in line. That, along with the spine-tingling screams that were filling the dark woods around us helped build our anticipation to enter! The small building façade displaying the Slenderman symbol at the entrance to the trail helped with this as well.
---
Special Effects:

9.4
Special effects for this attraction are limited, but this is intentional. This experience is meant to take place in the dark, already creepy, abandoned woods. The single flashlight you are given and the papers that you must find are the backbone to this event. Although there are some random buildings and decorations along the trail that make for lots of places where the pages can be hidden. The mixture of those with the real sounds of crickets and the exceptionally creepy sound effects provided immense suspense throughout the trail!
---
Theme:

9.7
Before entering the attraction, the haunt objective and description of Slenderman can be explained if you aren't familiar with the game. All of the characters that we came across assisted in making said theme quite apparent. During our experience, we learned that Slenderman is an urban legend who is said to go after his victims, slowly driving them insane until he eventually kills them! To stay alive, 8 manuscripts must be found or you will succumb to his wrath, go insane, and eventually die. That being said, if you successfully find all 8 pages, you will receive an award when you escape the twisted paths of this thrilling, adrenaline-pumping event!
---
Fright Effect:

9.15
Frights were delivered on a variety of levels including clever hiding spots/"pop scares," blood curdling screams, suspenseful music, banging weapons, unforeseen startles, and dark, creepy, wooded paths. Only two people wandering around in the dark with one flashlight was pretty creepy in and of itself, which allowed our minds to race wondering if what we were seeing was really there or not! Slenderman had no facial sensory features, so this made it additionally creepy every time he appeared to us!
---
Value:

9.17
You can try your luck at this distinctive experience for $10.00 per person! You can also purchase tickets that include a Slenderman Experience t-shirt for $20.00! It took our review group around 18 minutes to escape the crazies deep within these woods making this a great value at well over one minute of entertainment per dollar spent! The length of this experience will be variable for each group; it just depends on how long you spend in each area of the trail. We didn't want to waste any time getting away from Slenderman, so we're sure this experience could easily be longer. You can also check for available discounts to this attraction at DiscountHauntTickets.com.
---