Find Reviews for a Haunt near You! Find Reviews for a Haunt near You!
Find Reviews for a Haunt near You!
The Devils Attic
647 W Hill Street, Louisville, KY 40208View All Details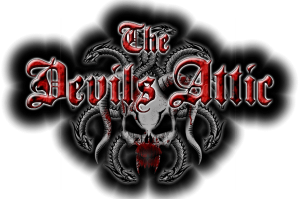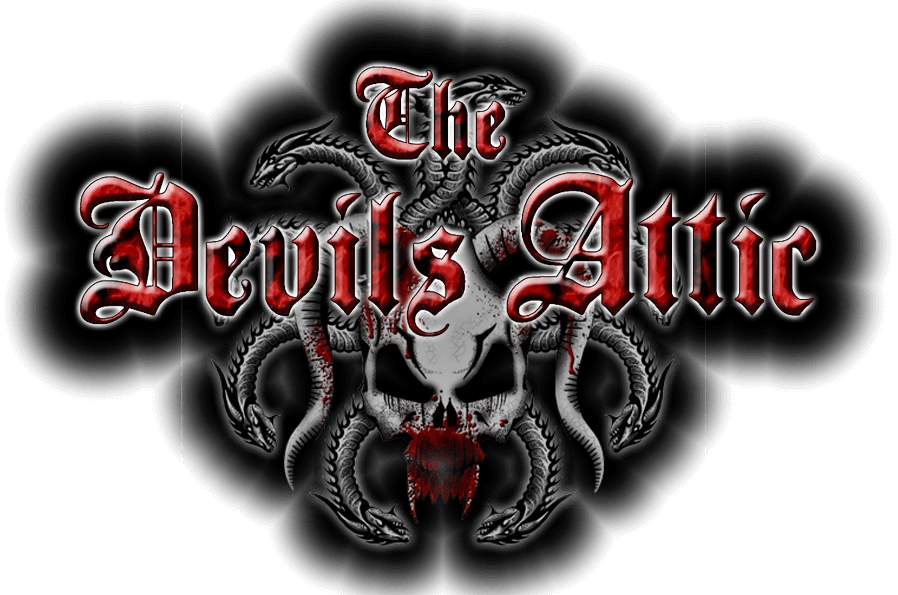 Features:
Free Parking, Food/Concessions, Gift Shop/Souvenirs, Special Events, You may be touched, Movie Characters, Covered Outdoor Waiting Line, All-Indoor Attraction
Team Zombillies reviewed this attraction on September 20, 2014.
Final Score:

9.45
Summary:
The Devil's Attic welcomes their customers to year number 5 for the 2014 haunt seaon! TDA continues to bring customers a "live theatrical performance" and many changes were noticed since our last visit. The show includes some of Louisville's finest actors and actresses, not to mention their attention to detail, scenes, and props! If you're feeling a bit 'evil' and looking for a place to find some of Hollywood's lesser-used movie scenes as well as a few that you just might recognize, then "Live the Nightmare" at The Devil's Attic!
---
Cast:

9.85
35 to 40 actors fill the voids of the demonic hallways inside The Devil's Attic on a typical night. During our tour, most of them were found interacting with their scenes and props very well and some of them even physically interacted with our group by making us stop or take off running in fear! Plenty of words were exchanged between our group and the actors when the opportunities presented themselves. The actors' dialogue continues to be one of their strong suits as nearly all of them made comments directly relating to their own characters and scenes or other characters and scenes, like "the Devil" and "Hell." A tip we can give you to remember during your trip through the Attic is make sure to tell the Angry Princess that she's pretty… you won't want to make her mad! Not only was the actors' dialogue well-scripted, their enthusiasm and dedication to their characters comes through in their vocal tones as well! A final praise was their good scare timing when our group walked through their scenes.
---
Costuming:

9.8
Our review team never ceases to be amazed at the level of detail applied to each and every costume at The Devil's Attic! One costume even goes to great lengths to look as 'minimal' as possible. Perhaps one of the best additions this year was found in the Christmas scene and depicts the legendary foe of Santa Claus, whom some of you may know. The Undertaker, Werewolf, Hellraiser, and Pumpkin Head costumes were also very realistic and are just a few examples of debatably the most complete in the Louisville area! Because TDA's theme is about the most evil souls that the Devil has collected over time, it makes sense that some of the most well-known movie villain costumes are scattered throughout the attraction.
---
Customer Service:

9.75
We approached from the opposite direction that we normally do this year, which made the building slightly more difficult to spot, however the large haunt banners and red accent lights make it fairly easy to pick out from the other way. There was a "Psychic Readings" tent and a "Green Scream" photo booth located near the box office where folks can get their futures foretold or pictures taken in the Devil's Attic scene of their choice, respectively. Also near the queue area, we found a concession stand, several friendly staff members, a couple of roaming actors (Orlock and the Scarecrow), and a silver screen that played clips of some old, black-and-white horror flicks to keep people entertained while standing in line. On busy nights, the Devil himself appears from the 2nd-story window above the ticket booth and makes one of his minions drag an innocent soul into his Attic! Don't let yourself get singled out! After your walk through the haunt, stop back by the ticket booth and pick up some Devil's Attic souvenirs, like t-shirts, stickers, koozies, bracelets, and more! Finally, walking through the inside of the building was very easy and plenty of emergency exits were noticed.
---
Atmosphere:

9.25
The large haunt banners, red accent lights, and spooky, brick exterior of The Devil's Attic's building gives the place a nice, eerie feel. Different kinds of music can be heard from the parking lot and queue area, from creepy, haunted house music to Devil-related rock music! The Devil's Attic's hearse was also parked next to the building and some green laser lights circled about the queue area, reinforcing the fact that you're at a haunted house and helping get customers ready for their tour!
---
Special Effects:

9.6
We noticed that many changes and exciting items have been added to The Devils Attic this season. All of the sound effects that were heard seemed to be appropriate and matched the scenes they were used in very well. Some original effects exist at The Attic including some that have been built in-house by the haunt's staff members. Many of the scenes were extremely detailed and made it easier to catch our group off-guard since we were trying to look at everything! Some of the effects that can be found at The Devils Attic include a large, swinging blade, poppers, fog, a laboratory shock, a brick surprise, a blood-running bathtub, plexi-glass restrictions, a unique chainsaw, giant pumpkin-headed scarecrow, a body part display, and the Devil's new pet that we think you will just love!
---
Theme:

9.35
The Devils Attic essentially is what the name implies. The Devil himself sought out a special collection of evil souls and has showcased them for all to experience during the Halloween season… since it's the only time he can get away with it! These evil souls mostly consist of extremely corrupt horror movie villains that many of us are familiar and don't want to cross paths with! Shortly after entering, the Devil welcomed us to his collection and explained how he went about finding these souls, making the theme very apparent. Every room seemed to consist of some sort of gruesome evil, whether it was a classic monster, an act of possession, or a malevolent monster and helped to remind us that we were in fact still deep within the Devil's domain.
---
Fright Effect:

9.28
Scares were delivered in various forms during our visit to "Hell," from slight creepiness, confusion, and intimidation to uneasy situations, entrapment, and a run in with a giant, growling chainsaw operated by the towering Leatherface himself! Numerous distractions were used that effectively aided in supplying surprises to everyone in our group! Some of the characters had very unique hiding spots and perfect timing, which resulted in our group timidly approaching corners and rooms! There were also a few things that you wouldn't think twice about being real, and we assure you, some of them are! Overall, many of these horror villains were familiar to us and aren't very friendly to begin with, so when they were successfully portrayed right in front of us, it made for a frightful time!
---
Value:

8.75
The going rate to enter Hell these days is $18.00 but you can purchase a Speed Pass that will allow you to surpass those in the regular waiting line for $24.00. Our group was ambushed in The Attic for approximately 14 minutes this season, which puts this value at less than 1 minute of entertainment per dollar spent. This time will vary per group and also depend on how long it takes you to escape the entrapment! The intense, legit-acting and superb detail that we experienced throughout the tour helped to counterweigh the short duration of the haunt. If you like to win free stuff, then be sure to check out their website for information regarding their "Creepy Cruise Contest!" If you are in the Louisville area this Halloween season and want to "jump into" some of your favorite horror movies, then be sure to visit The Devils Attic!
---
Promo Images:
Click to Enlarge
Guest ReviewsGuest Average: 10 out of 10
Ron Gilbert – 10/10This haunted attraction is by far the best attraction that I have ever been to. I recommend that …show more people witness this great haunt. Great actors, great makeup designs, and a fantastic creepy place to hang out at. Great haunt !!!
---
2016 Awards
Most Intimidating Chainsaw Attacker - Leatherface (Given by: Team Zombillies)
Most Authentic Movie Villains (Given by: Team Zombillies)
Most Realistic Vampires (Given by: Team Zombillies)
Highest Rated Cast (Given by: Team Zombillies)
Actor Shout Out Award - "Chop Top" A.K.A Taz Ball (Given by: Team Zombillies)
Actor Shout Out Award - "Minion" A.K.A Michael Perkins (Given by: Team Zombillies)
Actor Shout Out Award - "Saw Pig" A.K.A Jeremy Lane (Given by: Team Zombillies)
---
2015 Awards
Most Intimidating Chainsaw Attacker - "Leatherface" (Given by: Team Zombillies)
Scariest Actress - "Regan" (Given by: Team Zombillies)
Most Realistic Vampires (Given by: Team Zombillies)
Highest Rated Cast (Given by: Team Zombillies)
Actor Shout Out Award - Braedon Kincaid, A.K.A. "The Turning Werewolf" (Given by: Team Zombillies)
Actor Shout Out Award - Daniel West, A.K.A. "Krampus" (Given by: Team Zombillies)
Actor Shout Out Award - Mary Proctor, A.K.A. "The Angry Princess" (Given by: Team Zombillies)
---
2014 Awards
Most Intimidating Chainsaw Attacker (Given by: Team Zombillies)
Highest Rated Cast (Given by: Team Zombillies)
Actor Shout Out Award - Angry Princess (Given by: Team Zombillies)
---