Find Reviews for a Haunt near You! Find Reviews for a Haunt near You!
Find Reviews for a Haunt near You!
Stillwell Manor
1704 East 60th Street, Anderson, IN 46013View All Details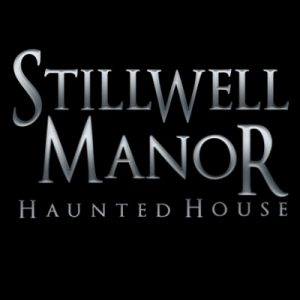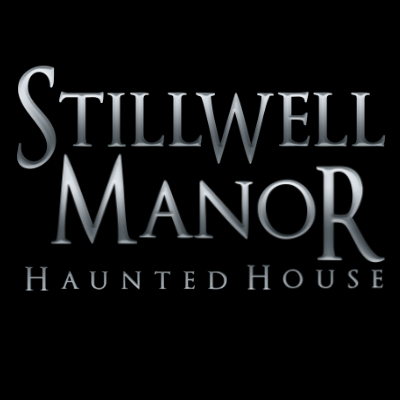 Features:
Free Parking, Restrooms On-Site, Gift Shop/Souvenirs, Special Events, You will NOT be touched, Original Characters, Indoor Waiting Line, All-Indoor Attraction
Team Zombillies reviewed this attraction on October 31, 2014.
Final Score:

8.69
Summary:
2014 marks our first year visiting Stillwell Manor. This haunt offers two different attractions in one location for one price! Not only that, but being in an old 27,000 sq. ft. movie theater means they were able to put us through one of the longest haunts we've been to for a single price! The Manor's main attraction is based on the property of an old mansion where you'll find all sorts of dark and demonic secrets awaiting your arrival! The second attraction is called Tantibus, which means "nightmares." Come visit yours on an up-close-and-personal basis! "Who said nightmares only happen in your dreams?" If you're looking for an old-school haunt with new-and-improved scares, then "come by [Stillwell Manor], they'll scare the yell out of ya!"
---
Cast:

7.94
Around 40 to 45 volunteers bring the characters of Stillwell Manor and Tantibus to life! Most of them were fairly interactive with our group during our tour, which made their performances much more personal and believable. From fearsomly crawling around on the floor, dancing with a ghost, outraged crazies overtaken by a virus, and an aggressive display of actor-on-actor victimization, there was no shortage of enthusiasm from this group of monsters! Some of the most believable characters that we crossed paths with include the clowns, the doctor who gave us a shot, the butcher, and the girl who lost her group and was abducted by one of the sinister spirits of the mansion! Dialogue was appropriate and each of them stayed in character for the most part throughout both attractions. However, some of their interactions with us could've been a bit more theme- or character-related after their initial scares.
---
Costuming:

7.83
Quite a variety of original characters can be found at this attraction, as well as some classic villains. Most of the originals were found in the Manor, which increased the realism and believability of that haunt's theme, while the same can be said for Tantibus since that's where we noticed the more-familiar faces of clowns, a butcher, a doctor, etc. Mostly makeup was noted as this attraction's weapon of choice for the costuming department, which further increased the creativity and originality of the characters. One or two of the clowns were noted as having good costumes and other memorable designs include articles like dresses, cloaks, and a ghillie suit. While some of the costumes were more elaborate than others, each of them seemed to fit/belong in the scenes they were used in and made sense with their respective themes.
---
Customer Service:

9.4
Since the haunt is located in a former movie theater building, several inherent features of the location made this attraction very unique! The first benefit is the massive, paved, well-lit parking lot capable of holding hundreds, if not thousands, of vehicles… thus ensuring that finding a place to park will not be an issue. The old ticket/concession stand has been reanimated to serve the same purpose for Stillwell Manor and a few refreshments and souvenirs were available for those interested. It also appeared that they had just put on a canned food drive, so keep updated on their website or Facebook page for possible discounts for their local Humane Society cause. Another unique aspect of the haunt's building is the slanted floors. While adding an interesting, off-kilter element to the Manor, be sure to watch your balance as you make your way through. Friendly staff members were found at the ticket booth, as well as at the front of the line, which is conveniently located inside the building as well.
---
Atmosphere:

9.2
Our review team admittedly didn't know what to expect for our first visit to Stillwell Manor. The former movie theater's exterior, adorned with neon lights, didn't really ring "haunted house" to us until we noticed the haunt's banners and hearse as we walked up to the entrance. Once we got inside, we quickly noticed the well-decorated queue area, which helped get us pumped up about our upcoming tour of the Manor! The coffin, concrete gateway, wrought-iron fence, and leafy netting definitely helped prepare us for what we experienced inside the first haunt. After we escaped the cursed property, the transition to Tantibus was dark and less-decorated. However, this still matched Tantibus' theme by accenting the dark and twisted nightmares we endured during our walk-through!
---
Special Effects:

8.65
The special effects found within Stillwell Manor are a mix of items that have been both purchased and built by the haunt's staff. The Manor itself consisted mostly of authentic, vintage items that have been collected from all over while more random items can be found within Tantibus. Some extremely authentic sound effects were encountered here, including some that were downright unnerving to our group! These sound effects helped in bringing all of the scenes they accompanied to life! A lot of attention to detail was noticed in many of the scenes including a library (complete with books scattered all over the floor), bedrooms, a butcher shop, a cemetery, a freezer, a drive-in, and more! Other special effects that we came across during our adventure included stuffed trophies, poppers, a containment area, a slide, clever drop panels, a tight passageway, and so many other things. There's simply too much at this attraction to list! The haunt's duration and that fact that it consists of so many different and unique items pretty much require that you just pay them a visit so you can check it all out for yourself!
---
Theme:

8.19
Each of the two attractions at Stillwell have their own diverse theme. Stillwell Manor is a haunted mansion where you'll "journey through the mansion, lost in time for over 140 years and face the wrath of the tortured souls that are trapped in time!" As soon as our tour began, we felt as if we truly were in a mansion due to the décor and the façade that we entered, which was made to look like we'd just entered the property of an aged mansion. Once we stepped inside, it felt as if we just took a huge leap back in time! The twists and turns of the mansion will lead you through a library, multiple bedrooms, its exterior grounds, a party room, and much more! In the second attraction, Tantibus, you'll "venture into the world of 'Tantibus' and see your 'Nightmares' up close and personal." "Who said nightmares only happen while you sleep?" This haunt covers many different nightmares, including clowns, a deadly virus, acts of torture, spiders, a doctor, amongst other things! Since this theme is universal, you just never know what else you may come across, but we believe there is something here for just about everyone.
---
Fright Effect:

8.88
Frights were delivered to our group on multiple levels including creaking floors and doors, disorientation, entrapment, uneasy encounters, darkness, convincing growls, and we even witnessed a murder as soon as we began our journey! These guys let us know right off the bat that they weren't messing around! They even carried out an act we hadn't seen done before that involved a scared "customer!" Many skin-crawling sounds were heard throughout both attractions, which added to the overall frightful feeling of the attraction, especially the sound of sharpening a metal blade! Several of the characters had victims that legitimized their violent demeanor and kept our group on our toes as we tried to get away from them. Some great hiding spots were used, including one that squeezed a loud scream from one of our group members while they were in the claustrophobic tunnel! Several distractions were also noted, and aided in keeping our group off-guard during our visit.
---
Value:

9.4
General admission to experience Stillwell Manor AND Tantibus will cost you $18.00 per person on Friday or Saturday nights. If you visit them on select dates when they're open Sunday through Thursday, general admission is only $15.00! It took our group around 31 minutes to complete both attractions, putting the general admission price of $18.00 at 1.72 minutes of entertainment per dollar spent! Combine that with the frighteningly good time that's offered here and you have yourself one heck of a deal, especially if you go on a discounted night! Be sure to visit their website for special event and group rate information. Bring in 3 canned goods per person and you can receive $3.00 off your ticket! If you are in the Anderson, Indiana area and looking for a haunt that offers multiple themes under one roof along with some well-detailed scenes and an overall creepy environment, then be sure to visit Stillwell Manor during the haunting season! "Come by, they'll scare the yell out of ya!"
---
Promo Images:
Click to Enlarge
Have you visited this attraction?
---
2016 Awards
Most Creative Finale - Isabelle's Beyond (Given by: Team Zombillies)
Memorable Moment - Slide (Given by: Team Zombillies)
Actor Shout Out Award - "Cat Lady" A.K.A Holly Dehart (Given by: Team Zombillies)
Actor Shout Out Award - "Clown on Stilts" A.K.A Josiah Short (Given by: Team Zombillies)
Actor Shout Out Award - "Hellawheeze" A.K.A Beth Spiker (Given by: Team Zombillies)
---
2015 Awards
Most Unnerving Sound Effects - "The Voices" (Given by: Team Zombillies)
Actor Shout Out Award - Beth Spiker, A.K.A. "Hellawheeze" (Given by: Team Zombillies)
Actor Shout Out Award - Hannah Harpst, A.K.A. "Harriet, the Bearded Lady" (Given by: Team Zombillies)
Actor Shout Out Award - Joe Smith, A.K.A. "Boris, the Butcher" (Given by: Team Zombillies)
---
2014 Awards
Best Use of Sound (Given by: Team Zombillies)
---