Find Reviews for a Haunt near You! Find Reviews for a Haunt near You!
Find Reviews for a Haunt near You!
The Devils Attic
647 W Hill Street, Louisville, KY 40208View All Details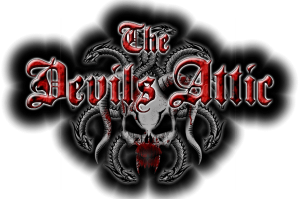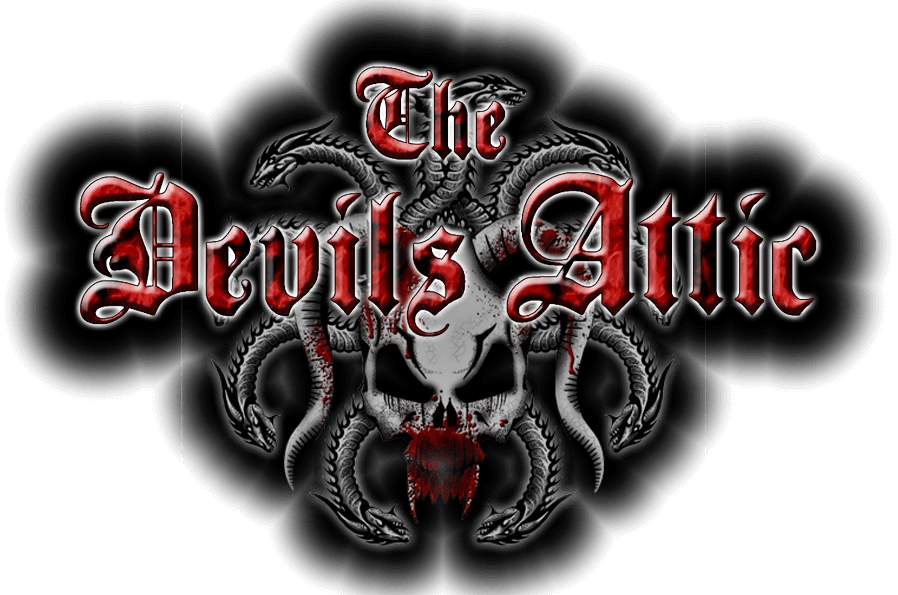 Features:
Free Parking, Food/Concessions, Gift Shop/Souvenirs, Special Events, You may be touched, Movie Characters, Covered Outdoor Waiting Line, All-Indoor Attraction
Team Zombillies reviewed this attraction on September 19, 2015.
Final Score:

9.55
Summary:
Just when we thought a great haunt couldn't get any better, The Devil's Attic proved us wrong! Now in their 6th season for 2015, the Devil's "collection" of tormenting tyrants continues to terrify Louisville, KY in ways that only the darkest, most sinister souls can impart. You'll see some familiar faces in The D.A., as each of these "wicked" beings have been plucked from the scariest scripts of the silver screen. From "Hellraiser" and "Texas Chainsaw Massacre" to "Evil Dead" and "Saw," be warned that The Devil's Attic is a fearsome force to be reckoned with in the Louisville area!
---
Cast:

9.85
Around 40 cast members compile "…the most wicked of [the Devil's] collection." This season, we must say they're the most relentless crew we've seen at The D.A. to date! While still generally adhering to a "no-touch" policy, these ruthless creatures had NO issues invading our "privacy bubble" and letting us know EXACTLY how they earned their place here! A select few of these monsters verbally interacted with our group. However, most of them clearly had well-thought-out scripts designed to deliver the most character- and scene-related messages possible! From "The Devil" himself delivering his iconic introduction to "Reagan" of "The Exorcist," (who clearly wasn't far from a full-fledged demon herself), each of the characters in The D.A. fulfilled their roles with movie-quality performances. Those among the most believable during our visit include the vampiress who wanted to "play with [our] blood," the "turning" werewolf who was frantically trying to break free from his cage, the very verbal Angry Princess from "13 Ghosts,", Reagan and the Priest from "The Exorcist," and Pinhead from "Hellraiser."
---
Costuming:

9.82
Along with great actors and special effects is a need for great costumes and such attention to detail has not been overlooked by the masterminds at The D.A.. Our review team has the privilege of seeing some of the best costumes in the industry at haunted house conventions and several of the attractions that we've visited throughout the years. With that in mind, we don't have to think twice about saying the ones we saw during our visit of The Devil's Attic are among the most accurate, realistic and believable we've ever seen! A few masks could be found here and there, but those only served to enhance the characters wearing them and they did so very well! Some of the best masks we found during our visit were in the "Hellraiser" and "Texas Chainsaw Massacre" scenes as well as the one completing Krampus' costume. Makeup was not to be discounted either, as a few of The D.A.'s characters were sporting realistic wounds and lacerations; one even had a metal plate attached to his skull! Generally speaking, each of the characters matched their scenes very well and we had little issue determining who was scaring the bejeezus out of us!
---
Customer Service:

9.77
Look no further than the red lights shining on the side of the big, old, brick building to find The Devil's Attic! Free parking is first-come, first served in their lot that's a mix of grass, gravel and pavement, depending on what's left when you get there. Navigating the property is effortless with plenty of lighting and signs that locate the ticket booth and queue entrances for you. Staff members outside the attraction are professional and plentiful and the occasional security guard can be spotted in various places during your walk-through… just in case. Before you enter, there's a "selfie booth" with a Devil's Attic backdrop and props you can use to help you get that "freshly dismembered" look you've been searching for at the cost of $1 (if you use YOUR phone) or $2 if you'd rather the D.A.'s staff use theirs so you can download a high-quality pic at a later time. Also, the Devil himself appears every so often from the window above the ticket booth and commands his minion "Orlock" to bring him an unfortunate soul from the crowd. Will YOU be his next selection?
---
Atmosphere:

9.5
The red lights, rock music, hearse and silver screen (mentioned above) helped keep an intense, yet creepy "feel" to the exterior of the building… much like what we experienced on the inside of The Devil's Attic! On select weekend dates in October, you may even find ADDITIONAL performers (i.e. live bands/fire twirlers) near the ticket booth area that'll surely help pass the time for those waiting in line. We did get a chance to interact with The D.A.'s iconic queue actors "Orlock" and The Scarecrow during our visit and they definitely helped get us in the haunted house mood before we entered.
---
Special Effects:

9.61
The special effects that we came across at The Devils Attic consisted of a mixture of things that were both purchased and created in-house, so you just never know what you may see here. Each year, this attraction adds something new to their fierce collection, and this season is no different. Most of the sound effects used in the attraction are custom and exceptionally appropriate for the scenes they were heard in. However, it was hard to hear them in some areas due to the irate characters, screams, and other REAL noises that were heard instead. All of the scenes at The Devil's Attic showcased immense detail, which made it easier for us to believe that the things we were seeing were real! The Devil is quite the mastermind, since they get away with what they do by labeling it as a "haunted house." The attraction also exhibited many strategically-placed led lights which made the small details more noticeable. Some of the effects that greeted our group in Hell include a waterfall of blood, a puncturing pendulum, skull-lined walls, eight-legged horrors, poppers, a laboratory surprise and still one of the longest chainsaws we've seen to date!
---
Theme:

9.51
Satan himself has put together his own collection of some of the most demonic souls that exist and you can visit their Hell within the walls of The Devil's Attic! Once our journey began it wasn't long before we came face-to-face with some of the most evil, sick and twisted beings out there! Mass murderers, professional torturers, mad scientists, blood suckers and massive creatures are just a taste of the things you may find yourself running from here! Since some of the most sadistic horror villains of all time originated from movies, the Devil has ripped them from the silver screen and brought them to his Attic as well. Some of these works include "Hellraiser," "Evil Dead," "Texas Chainsaw Massacre," "13 Ghosts," and "Saw" among others! We wouldn't trust anything you come across in The D.A. since it all seemed to fit the theme quite well.
---
Fright Effect:

9.38
During our visit at the Devils Attic, multiple levels of frights were delivered to our group including ear-piercing screams, entrapment, stalking, threatening dialogue and others. The whole house was at the same level which was very intense and that kept our group on our toes the entire way through! We had escaped some of these hideous monsters in the past, but this season, they made us wonder if we would be that lucky again! They were the most relentless crew we have seen so far this season which increased the overall fear level within The D.A.! They also targeted everyone in our group and nailed us from multiple ways on several occasions, which made it impossible for us to avoid any of them. So many of the scares in here were worthy of mention, but the most memorable came from a laboratory surprise, intense acting, spiders and an attempt to break through "glass" with a baseball bat. After we noticed a way out, we were sure to take advantage of it with ZERO hesitation. We watched more innocent victims run and scream out of the attraction, so apparently THEY thought that was a good idea too! This attraction had a strong ending in the past, but an additional character (or two?) has been added that add a bit more suspense to the finale scene.
---
Value:

8.97
The Devil's Attic's general admission is the same as it was last season at $18.00. The Speed Pass has been lowered by $2.00 so, on busy nights, you can have a shorter wait in line for $22.00. Our group was terrorized in Hell for 15 minutes, bringing the minute per dollar part of this value to below our $1.00/minute average. However, after you factor in the quality of the entertainment that can be found in the Attic, it still brings this score up to a competitive value for the Louisville area! If we had to guess, due to the intensity of the creatures within, you may be out of this attraction in less time than what it took us… unless of course, you get eaten or cower in a corner! If you enjoy watching some of your favorite horror movies come to life right before your eyes, legit costumes and intense characters, then be sure to pay the Devil a visit this season at The Devil's Attic and "Live the Nightmare" for yourself!
---
Photos from Review Trip:
Click to Enlarge
Promo Images:
Click to Enlarge
Guest ReviewsGuest Average: 10 out of 10
Ron Gilbert – 10/10This haunted attraction is by far the best attraction that I have ever been to. I recommend that …show more people witness this great haunt. Great actors, great makeup designs, and a fantastic creepy place to hang out at. Great haunt !!!
---
2016 Awards
Most Intimidating Chainsaw Attacker - Leatherface (Given by: Team Zombillies)
Most Authentic Movie Villains (Given by: Team Zombillies)
Most Realistic Vampires (Given by: Team Zombillies)
Highest Rated Cast (Given by: Team Zombillies)
Actor Shout Out Award - "Chop Top" A.K.A Taz Ball (Given by: Team Zombillies)
Actor Shout Out Award - "Minion" A.K.A Michael Perkins (Given by: Team Zombillies)
Actor Shout Out Award - "Saw Pig" A.K.A Jeremy Lane (Given by: Team Zombillies)
---
2015 Awards
Most Intimidating Chainsaw Attacker - "Leatherface" (Given by: Team Zombillies)
Scariest Actress - "Regan" (Given by: Team Zombillies)
Most Realistic Vampires (Given by: Team Zombillies)
Highest Rated Cast (Given by: Team Zombillies)
Actor Shout Out Award - Braedon Kincaid, A.K.A. "The Turning Werewolf" (Given by: Team Zombillies)
Actor Shout Out Award - Daniel West, A.K.A. "Krampus" (Given by: Team Zombillies)
Actor Shout Out Award - Mary Proctor, A.K.A. "The Angry Princess" (Given by: Team Zombillies)
---
2014 Awards
Most Intimidating Chainsaw Attacker (Given by: Team Zombillies)
Highest Rated Cast (Given by: Team Zombillies)
Actor Shout Out Award - Angry Princess (Given by: Team Zombillies)
---