Find Reviews for a Haunt near You! Find Reviews for a Haunt near You!
Find Reviews for a Haunt near You!
Stillwell Manor
1704 East 60th Street, Anderson, IN 46013View All Details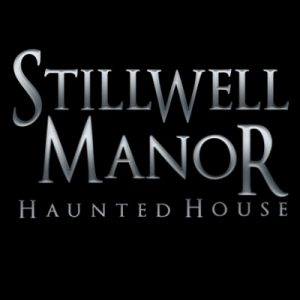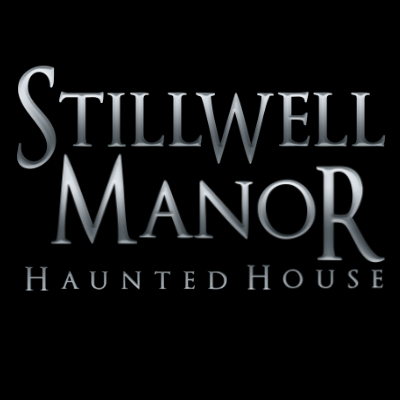 Features:
Free Parking, Restrooms On-Site, Gift Shop/Souvenirs, Special Events, You will NOT be touched, Original Characters, Indoor Waiting Line, All-Indoor Attraction
Team Zombillies reviewed this attraction on October 3, 2015.
Final Score:

8.54
Summary:
Stillwell Manor has returned for their 3rd season in their current location and now features 3 separate attractions! Their flagship attraction "Stillwell Manor" takes you through the home of General Stillwell and his wife "Annabelle," but these two malevolent souls aren't the only spirits residing in their eerie estate. "Tantibus" (Latin for "nightmare") is a compilation of your worst fears and, this year, customers will "meet their maker" and face the consequences of their actions! New for 2015, "Isabel's Beyond" is a haunted, vaudeville-style, "freak-show" with "Isabel" as the star attraction. However, her fortune-telling act has a much darker side to it than one may originally anticipate. For an "old-school" haunt with a little something for everyone, be sure to check out Stillwell Manor this haunt season!
---
Cast:

8.16
Around 58 volunteer actors immerse themselves into the scenes of Stillwell's 3-haunt complex and apply their rather intuitive stories to their performances. This number is a good bit higher than last year and necessary, given their added attraction for the 2015 haunt season. However, we did encounter a few "dead spots" during our visit where there wasn't much activity. Some of the characters seemed to need more "depth" in their roles when faced individually at first, but their true talents lie in the culmination of their efforts. The actors in the main haunt (Stillwell Manor) have developed a reputation in the eyes of our review team as being excellent story tellers as a whole. After paying attention to each of their comments during our walk-through, their relation to the theme began to make more sense when compared to listening to them individually. They'll often make references to iconic characters that you'll come across and add their own, subtle layers to the overall experience as you go. Many of them (in all 3 attractions) verbally interacted with our group as well, which was a plus. The "freaks" and creatures in "Isabell's Beyond" provided a 50-50 blend of comedy and calamity. While this relates to their theme fairly well, the final product ended up a bit on the "lighter-hearted" side than we believe they intended. This was partially due to bugs associated with a brand-new attraction and a side-effect of being their second day of operation for the season, so we believe they'll increase their effectiveness and execution as the season progresses. On the other hand, several of them were also quite interactive with our group and succeeded in providing us with some entertainment and a few scares! "Tantibus" is historically more of a randomly-themed attraction and, thus, contains a variety of characters. Consistent with the other two haunts, it seemed that a few of them could use some character-enhancing dialogue to increase believability and intimidation, but each of them were distinctly different from one another and delivered good performances in the end. Some of the most memorable characters during our visit include General Stillwell, Annabelle, the bearded lady, the zombies, the killer in Stillwell's Manor's kitchen scene and, last but not least, the maid!
---
Costuming:

8.44
When it comes to costumes, you'll find a little bit of everything at Stillwell Manor! Because of the diversity of their themes, you'll find everything from clowns, a gypsy, ghosts and demons to zombies, doctors, butchers and freaks of nature. During our walk-through, we did make note of several characters with excellent makeup jobs and costumes that matched their scenes perfectly! Among these were the Torturer and the Maid in the Stillwell Manor attraction. However, a different character who also had great makeup supported the look with street clothes that, unfortunately, decreased their believability. While this wasn't the only character that seemed a bit out of place, most of them looked their respective parts and fit in with their scenes very well. A handful fit in with their surroundings so well that we couldn't even see them from two feet away, which (of course) yielded some good pop scares for our group! Their costuming detail and complexity did seem to improve a bit over our visit from last year and we had little issue determining who each of the characters were supposed to be.
---
Customer Service:

8.52
Stillwell Manor is fairly easy to spot, but getting back to where it's located may be a bit tricky. Plenty of free parking is available in a large and paved parking lot in front of their building. Multiple signs adorn the exterior of the structure that solidify the fact that you have arrived, as well as the haunt's hearse and graveyard. Cold drinks and haunt memorabilia can be purchased at the ticket counter, which is also where you can find friendly and helpful staff in case you have any questions. The Stillwell Manor attraction itself is very easy to find since it's located in the same area as the ticket booth. Getting to the other two attractions' waiting proved to be a bit confusing for some of their customers, so make sure that you do, in fact, visit three separate attractions before leaving Stillwell. We were given a warning to watch our footing, and rightly so, because their building is an old movie theater with slanted floors, ramps, stairs and a few uneven thresholds. Some of these were found in darker areas as well, so watch your path during your visit!
---
Atmosphere:

8.33
Stillwell takes place in a large, abandoned movie theater that was illuminated with red lights during our visit. It was quiet when we arrived and little exterior décor was noticed except for their "Stillwell Manor" sign, but we are sure they are still working on the exterior and cemetery that accents the front of the building. Once we laid eyes on the haunt's hearse, we knew without a doubt that we were at the correct location! The queue area was under construction when we arrived, however it has a lot of potential and we can't wait to see what the finished product looks like! It already takes away the fact that you just walked into a movie theater so we're sure it'll be up to par with the rest of the Manor's creepiness soon. They were also in the process of working on the central area in between all of the attractions, but they let us in on a few of their ideas and we are sure their atmosphere will improve greatly when they are finished.
---
Special Effects:

8.67
Stillwell Manor is more of an "old-school" haunted attraction, so you will become encompassed in their own creative and original ideas that they have brought to life! If you are looking for a haunt filled with animatronics, you won't find them here. Instead, you will come across many classic effects and scenes that are meant to mess with your head. Everything that we came across, from the real, creaky, wooden floors and appropriate lighting to the sinister sound effects that filled the air (in most areas) worked together to provide an overall creepy environment. Speaking of sound effects, Stillwell's sounds are among the most spine-chilling that we have heard! Some of them were so realistic that we were questioning whether they were actually real or not, especially the spirits who were talking to us and warning us to, "get out of here while [we] still can!" We also came across some exceptionally-detailed areas, including the hallway leading to the master bedroom, the master bedroom, the children's toy room, the exterior portion of the manor and the cemetery. Some of the other effects that we came across at Stillwell include a spider nest (complete with crawling spiders), a very clever laser surprise, a claustrophobic corridor and a drive-in reveal! There is also this one really cool effect at Stillwell that involves many small balls and everyone "falling" to their demise, but we aren't going to ruin that one before you get there!
---
Theme:

8.73
Stillwell Manor is a classic haunted mansion based around the family of Mr. and Mrs. Stillwell. It's said that General Stillwell went off to the Civil War, leaving his servants in charge of the mansion. Upon his return, he discovered that many spirits of the soldiers he had killed in the war were residing within the estate. They continued to haunt him, took over parts of the mansion, eventually killing the family and making them [the spirits'] servants! As you make your way through the Manor's passages, the spirits will seek you out as they perform their devious acts. Tantibus is the Latin word meaning "nightmare," and that is exactly what you will find here! There really isn't a rhyme or reason to this attraction other than preying on your fears. You never really know what you may come across while touring this attraction, but we can tell you that it may include spiders, clowns, tight spaces and crazed loonies! Their newest attraction, Isabell's Beyond, is a freakshow starring Isabell as the main event! Isabell is a gypsy fortune teller who travels with other freaks from town to town, introducing eager patrons to the unseen. However, she has been known to make contact with much darker, more sinister spirits than she intends during her shows. Indulge in the freaks of nature and sinister side-shows of this "big-top" attraction, but be warned of Isabell's precarious performances before you enter!
---
Fright Effect:

8.24
Multiple types of frights can be found within these three attractions from misdirection, pitch black areas and dark dialogue to alarming surprises, disturbing sounds, a chainsaw pursuit and a unique summoning of the dead! Although we only noticed a few distractions, effective and appropriate hiding places were put to the test throughout the facility, especially in the darker areas. Some of Stillwell's crew provided shocks by blending in very well with their surroundings or remaining completely still until the time was just right for them to make their move! One of the most effective startles that we encountered simply included a tree falling to the ground in front of us! Our group only consisted of two people except for the time that we were in Isabell's Beyond, so it was a bit easier for them to focus their attention on our whole group. They did manage to split us up once, so don't be surprised if they attempt to do that to you too! Just as a heads up, some of these characters may get in your personal-space "bubble" and bump into you on occasion since it is so dark in some portions of the facility. We were stalked by a chainsaw assaulter at the exit of the last attraction Tantibus, which made for a decent finale but the other two attractions fell short of delivering any sort of climax, leading us to a central portion of the theatre with us thinking, "was that the end?"
---
Value:

9.25
Stillwell Manor's general admission tickets will grant you access to all three of their attractions for $18.00 per person. We wanted to mention that this price is the same as it was last season even though they have expanded and added an attraction! When purchasing tickets on-site, you can receive a $3.00 discount for bringing 3 unexpired canned goods or a bag of unopened cat or dog food (cannot combine the offers). VIP tickets can be purchased for $30.00, which will allow you to avoid the long wait in line. General admission on Thursdays and Sundays can be purchased for $15.00. We were in all three of the attractions for a combined total of 43 minutes, bringing this value to 2.39 minutes of entertainment per dollar spent! (Stillwell: 25, Isabell: 7, Tantibus: 11). This is more than double the average value that we see most often! Keep in mind that all of the crew members at Stillwell Manor are volunteers who do this because they love it! They want to make sure you have fun while you are on their turf but will also try to scare you along the way! We must say we were thoroughly entertained during our visit at Stillwell Manor and if you are looking for something fun and spooky to do in Anderson, Indiana, be sure check them out!
---
Photos from Review Trip:
Click to Enlarge
Promo Images:
Click to Enlarge
Have you visited this attraction?
---
2016 Awards
Most Creative Finale - Isabelle's Beyond (Given by: Team Zombillies)
Memorable Moment - Slide (Given by: Team Zombillies)
Actor Shout Out Award - "Cat Lady" A.K.A Holly Dehart (Given by: Team Zombillies)
Actor Shout Out Award - "Clown on Stilts" A.K.A Josiah Short (Given by: Team Zombillies)
Actor Shout Out Award - "Hellawheeze" A.K.A Beth Spiker (Given by: Team Zombillies)
---
2015 Awards
Most Unnerving Sound Effects - "The Voices" (Given by: Team Zombillies)
Actor Shout Out Award - Beth Spiker, A.K.A. "Hellawheeze" (Given by: Team Zombillies)
Actor Shout Out Award - Hannah Harpst, A.K.A. "Harriet, the Bearded Lady" (Given by: Team Zombillies)
Actor Shout Out Award - Joe Smith, A.K.A. "Boris, the Butcher" (Given by: Team Zombillies)
---
2014 Awards
Best Use of Sound (Given by: Team Zombillies)
---