Find Reviews for a Haunt near You! Find Reviews for a Haunt near You!
Find Reviews for a Haunt near You!
Phantom Fright Nights
4800 Kennywood Boulevard, West Mifflin, PA 15122View All Details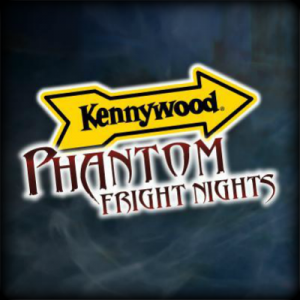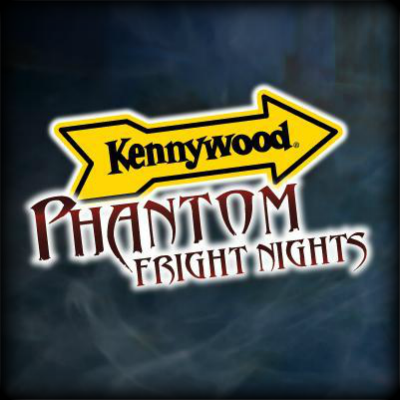 Features:
Free Parking, Restrooms On-Site, Food/Concessions, Gift Shop/Souvenirs, Optional Games/Midway, You will NOT be touched, Original Characters, Uncovered Outdoor Waiting Line, Indoor/Outdoor Attraction
Team Scary Potter and the Hauntwarts Express reviewed this attraction on October 11, 2015.
Final Score:

8.2
Summary:
Phantom Fright Nights returns to Kennywood Amusement Park in West Mifflin, PA for its 14th season. This year, your all-you-can-ride ticket includes six haunted attractions (Haunted Ark, Biofear, Mortem Manor, Villa of the Vampire, Voodoo Bayou, and Dark Shadows), as well as four themed scare zones, a plethora of rides, and the new Friday the 13th 4-D theater. PFN has packed a ton of spooky entertainment into their park this year, so if you're in the Pittsburgh area, consider a drive out to Kennywood this Halloween season to experience a one-of-a-kind haunted experience.
---
Cast:

7.12
It was difficult to gauge the exact number of actors present between the haunted attractions, the scare zones, and the midway/line scarers. Suffice to say: there were a lot. At the same time, though, some of the attractions would have definitely benefited from additional actors: the Ark being foremost among these. Most of the midway scarers did well, maintaining character, but still attending quick photographs with eager patrons. We really enjoyed the Pumpkinhead and the two heavily-armored actors. Throughout the attractions, actor quality varied. As a whole, Villa of the Vampire's bloodsuckers had the best-showing. They were dead-icated to their characters and attempted scares enthusiastically. There weren't any particular stand-outs, but that is actually complimentary, meaning that all of the cast were good. Elsewhere, the intro actor was probably our choice for single best performance. Even though his role was largely limited to rule-setting, he was very colorful and entertaining, a very believable-character. Additionally, the "line-holder" actress controlling the flow of customers into the attraction was also ipressive, even more so because the character she played was largely mute. She seemed to be sick (several bags of cough drops inspired that conclusion), but she even incorporated her ailment into her character, performing silent coughing in a humorous manor. The actress offering the rules/exposition of Biofear was also notable, as were a few of the experiments/scarers. Unfortunately, we saw several instances of actors standing in a group, in costume, simply talking to each other out-of-character, and ignoring us as we walked by. Most of this occurred in Voodoo Bayou which was a huge disappointment – it ruined the attraction for us as it happened right at the beginning. It was probably the most egregious instance of character-breaking we've seen this season. Steve, the alligator, and his female acquaintance did redeem the haunt somewhat for us.
---
Costuming:

8.43
The outfits worn by the main characters prowling the concourse were fantastic. The costumes and make-up of the two armored characters were as high-quality and top-notch as you will see at a haunted attraction – very realistic and believable. Only a single member of our party suffered decapitation by that gigantic axe, so I consider it a successful evening. Pumpkinhead also wore a very well-made, colorful costume. In the actual attractions, wardrobes were adequate. Nothing stood out to us as thematically out of place, nor did we take note of any characters completely lacking costumes.
---
Customer Service:

8.87
Finding Kennywood is quite easy – you can see the rollercoasters angled toward the heavens from a mile away, and getting inside is as simple as following the throngs of anxious customers (and parking is free!) The employees that we spoke to were very sweet and helpful. The staff at Kennywood/Phantom Fright Nights is clearly absolutely top in its class. Being a full-blown amusement park, there were certainly AMPLE vendors selling different types of food and souvenirs. Waiting in line, we were always being harassed by a line-scarer or two. The line for Mortem Manor also included a nearby full project screen showing an old film to keep us entertained as we awaited our turns. One thing to note: if you plan to visit PFN to primarily experience the haunts, GET THERE WHEN IT OPENS. It took us approximately four hours to experience the five haunted attractions, and that was on a Sunday. Also, plot out your course ahead of time, including determining the location of the haunts. We needed to speak to about half a dozen people before the end of the night to piece together the locations of the haunted attractions. For Kennywood-regulars, this may not be an issue. The website lists the rides that specific haunts are near, so if you have the layout of the park memorized, it should be no problem. If, however, you do not, come prepared.
---
Atmosphere:

9.78
Making your way through the tunnel that leads into the park-proper, you are immediately "greeted" by the Kennywood Welcoming Committee. That interaction gives a clear indication of what the rest of your Phantom Fright Night is going to involve – constant submersion in foggy dread. You can temporarily escape the omnipresent horror by jumping into line for one of the park's rollercoasters or other traditional rides, but as soon as your tilt-a-whirling is complete, your safety is again forfeit. The PFN'ers really do set a fantastic atmosphere for the event – fog billowing out of every corner, roaming monsters appearing out of nowhere, all manner of altered lighting (even the men's room's overhead light was replaced with a red bulb – its bloody hue told me that the design team clearly left no ports open in the storm). The handful of scare zones (segments of the park that had been turned into open-air haunted areas) were a great touch, and well done. For haunted houses that are constructed as multiple haunted attractions, the risk is always present of being sucked back out of the atmosphere between haunts, but there were very few times that we ever felt removed from the haunted experience, making the whole night feel like one continuous fear fest.
---
Special Effects:

8.19
We have to say, most of the attractions were a lot of fun to walk through, largely thanks to attentive set design. When haunts are temporary constructions, built into (or over or around…) pre-existing rides and building, the tendency is to go "light" on set pieces because they will be torn down at the end of the season, anyway. PPN far-exceeded our expectations in this regard. The Villa looked fantastic, with plenty of detailed crypts, coffins, and monster house mayhem. It was far-and-away the best LOOKING attraction, with a gothic atmosphere and design. Voodoo and Mortem were both pretty good as well; the former, being completely outdoors really did a good job of blending its unique props into the environment. Mortem was largely what we expected – a dark, spooky house – and it was executed pretty well. The setting of Biofear was passable, though not terribly memorable, and Dark Shadows was, well, dark, as intended. The Haunted Ark was probably the most unique in terms of special effects, though it IS a permanent attraction, so that is kind of cheating. While lacking in actors, and with the first half mostly a slow shuffle through darkness and fog, entrance into the turbulent ship portion was absolutely worth it. We've experienced moving rooms a few times this year, but this entire structure is shifting back and forth – it's a very unique experience as you attempt to traverse the hallways and even ascend and descend multiple levels. It was one of my favorite effects that I've seen, and when coupled with a really well done bottomless pit illusion, made the second-half of the Ark a wonderful adventure. Likewise, each attraction seemed to have one or two well-conceived special effects or design decisions that made us silently nod our praise (see Fright Effect). In all, though, most of the effects in use were standard fare – adequate, but not ground-breaking.
---
Theme:

8.84
Each attraction stuck to theme fairly well. No characters or elements seemed to stick out at us as vastly out of place. Some of the themes were fairly general (Mortem Manor, Dark Shadows), though, so they had a lot of room to work with. We liked that every haunt featured an introductory guide who, in addition to repeating the attraction rules, would often have a small bit of background information or thematic scene to set the stage for what was to follow. Biofear was the most engaging of these, and that actress did a good job with her role. None of the chosen themes were particularly original, but there was a good amount of variation between attractions. Also, an attraction dedicated to vampires is fairly uncommon (Villa), so we appreciated seeing that.
---
Fright Effect:

6.84
PFN had several unique, effective environmental scares. They stood out as the Fright Effect strength of the park – heartbeat hall was top of the class and very well done, stretching long enough to build up to a fever pitch of tense anxiety by its completion a la Edgar Allen Poe. A certain prop-based shocker in Biofear was clever and unexpected (though, sadly, it only deployed for the group behind us) – you'll know it when you see it, just don't stop for any snacks or you might miss it. The creatures in Dark Shadows provided the highest degree of variation with their scare attempts, alternating between standard jump-scares, prop-scares (including one particularly effective swinging bonehead), and "whisper scares" throughout its darkened passages. Throughout the remainder of the haunts, jump-scares were the main medium for mayhem, excluding The Ark, whose first half's horror relied upon the deprivation of our site, which, sadly, was mostly ineffective. This brings me to a major problem that we encountered:
Unfortunately, the attraction owners have decided to send groups through the attractions in VERY large groups (between 15 and 25 in our experience). In theory, this doesn't need to necessarily be a negative – IF there are enough actors to perform different scares on each section of a group. However, PPN just doesn't have remotely that sort of man/monster-power. We found that scarers would target customers in the front, ignore those in the middle, and sometimes attempt to quickly reset and scare those at the back of the line. It's difficult to scare someone, though, when they just saw you scare the people in front of them. We understand that PFN is very busy so this is likely their attempt to keep wait times from being even longer, but the quality of the attractions suffered greatly because of it. We found ourselves walking past many actors, just exchanging glances at each other because they had already scared part of our group and were just waiting for the rest of us to get through before resetting. "Oh, that would have been a cool scare" was repeated multiple times as we watched something interesting occur to a different portion of our group, not to be repeated for us. Each of our walkthroughs was like this except for Voodoo Bayou, which we went through last, and were able to experience by ourselves. The Ark was the most cramped, by far. It's difficult to be afraid of your surroundings when your main focus is not to trample the swarm of people in front of you.
---
Value:

7.56
A basic all-you-can-haunt (and ride) ticket for Phantom Fright Nights is $33 – $30 if you purchase online, and $28 if you purchase your ticket at Giant Eagle. Additionally, there are multiple half-off college ID nights (see website), as well as a bevy of various VIP options (again, see website). In theory, you are able to experience each attraction and ride as many times as you like. As mentioned above, however, if your intent is to visit the haunted attractions, you can realistically expect to visit each of them one time (including The Ark and perhaps a chance to check out the 4-D movie) before the park closes unless you buy a VIP ticket. Each haunt is moderately-lengthed, lasting between 5 and 10 minutes. That's a pretty hefty amount of scarin' for your ticket price, and if you're lucky enough to attend on a slow night, be sure to check out some of their rollercoasters and other rides as well, because they are included with the cost of admission.
---
Have you visited this attraction?