Find Reviews for a Haunt near You! Find Reviews for a Haunt near You!
Find Reviews for a Haunt near You!
Gravestone Manor
1095 PA-315, Plains, PA 18702View All Details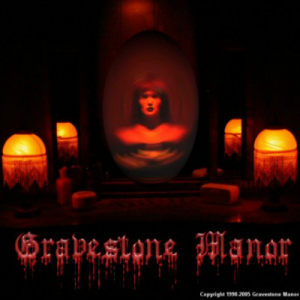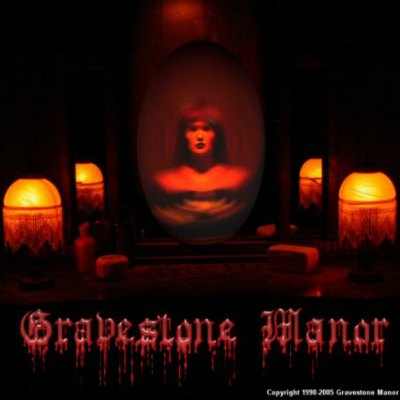 Features:
Free Parking, "Old-School" (Low Tech), You will NOT be touched, Original Characters, Indoor Waiting Line, All-Indoor Attraction
Team Scary Potter and the Hauntwarts Express reviewed this attraction on October 25, 2015.
Final Score:

9.23
Summary:
Gravestone Manor returns this season to the Wilkes-Barre area. This hybrid haunted attraction/interactive theater is unlike anything else you have experienced. The Manor guides you through a surreal, horrific dreamscape, piecing together fragments of a tortured mind, and confronting you with the hideous manifestations that reside within. Are you ready for a harrowing, theatrical, haunted experience this Halloween season? Wilkes-Barre, Pennsylvania friends; the sign on the door reads "Gravestone Manor." Enter the Manor, and this immersive dream world, at your own risk.
---
Cast:

9.68
With Gravestone Manor being a legitimate 100% charity, everyone involved in the attraction were volunteers. In truth, that did tend to generate a bit of nervous apprehension before we entered the Manor – lazy scares, weak dialogue, lethargic performances? Absolutely not. In whole, Gravestone Manor was one of the greatest surprises for us this season and it all began with an impressive range of actors. Gravestone features a (mostly) guided tour, with the narrator communicating substantial exposition through a series of scenes – like a walking tour through a haunted stage play. As you may expect, the singlest, greatest determining factor for the overall quality of the attraction, then, would involve the skill and believability of this guide. Nailed it. Madison/Ripley was EXCELLENT as our confused-but-rolling-with-it narrator. She guided us through each scene, interacting with the inhabitants of these dream sequences, as well as we, interlopers, when needed. On busier nights there are multiple groups active within the attraction simultaneously (and thus, other guides), but I'm going to go out on a limb here and assume we fortuitively procured the best-of-the-best. As our happenstance guide, she adeptly portrayed a quirky, likeable, troubled young protagonist… even as she absent-mindedly generated so many of the horrors continuously plagued us.
Speaking of these horrors, we really felt that the dream-beasts that confronted us (of which there were an ample number) were actually quite good, VERY spirited, and persistent. They definitely seemed to be enjoying what they were doing and it really came through in their performances. There were several other "character" actors (obviously revealing details would give away too many plot points) who did well also. Our favorite of these was definitely one particular lass who seemed to legitimately charge into a wall at a full-clip and was then DRAGGED across the floor. This incredible dedication to the character was admirable. The "latter" portion of her act, let's say, actually gave the interaction a slapstick feel that was very entertaining.
---
Costuming:

8.18
There's nothing particularly long-winded to address with Gravestone Manor's costuming. The monsters were all appropriately-attired. There were a few rough make-up jobs that weren't quite as believable as we would have liked, but, overall, the costuming of the various monsters exceeded expectations.
---
Customer Service:

9.21
Finding the location was no great feat, and there was a clear roadside sign to mark the entrance; thereafter we needed only park and enter the building. Rick and his crew were every bit as welcoming and helpful as we could have asked. From the woman at the ticket booth, to the hauntingly-intense monster-fellow in the hallway, Ravine, the staff of Gravestone Manor were wonderful. As we waited for our opportunity to enter the attraction, we waited in a movie theater, watching clips from The Rocky Horror Picture Show and the most unique Walking Dead musical montage that we had ever seen. A clowny creature kept us company, scaring up newcomers to our party as they arrived. I can't say that there are many better ways to "wait in line" for an attraction. Only a giant, community bucket of popcorn could have further complimented the experience. Before we entered the attraction, Rick, himself, showed up to discuss the rules and details of the tour. Through this discussion, it was very plain that he loved, and was truly passionate about his efforts at the Manor. Our only critique in this area – the group sizes could have been a little smaller, or the rooms could have been a little better adaptable to fit everyone. The onus of creating the perfect jenga-positioning to fit every customer into each room, and make sure that everyone could see and hear, was placed upon the customers, themselves. It wasn't horrible, but was a bit inconvenient.
---
Atmosphere:

8.98
The exterior of the building looks like…a building, but once inside, the atmosphere swells into a welcoming but increasingly creepy ambiance. By the time we had entered the theater area, we felt perfectly acclimated to the haunt environment. It's exceedingly fitting, mind you, that the wait area should be a theater, considering the highly theatrical nature of the attraction. We might as well have just stood up from our seats, stepped forward, directly through the film screen, and begun the attraction. Talk about "setting the stage."
---
Special Effects:

9.17
Gravestone Manor has no right to be so well-constructed for a charity haunt with a humble budget. Seriously. The set work was surprisingly detailed. The "Grandpa's House" scene, with its realistic facade and great light and sound effects was particularly impressive. Something that really stuck out was how well the effects were integrated into the static environment. Most of the scenes were structured in a similar fashion: a round of exposition with our guide, a story-telling apex, and then the "OH NO" moment. There was a good rising flow throughout the narrative section, but as soon as the O.N.M. hit, things would turn to gleefully-devious chaos: a maelstrom of monsters and mechanical madness. I'm not certain to what degree the special effect designs are crafted in-house, but most of what we saw really looked and felt original. A lot of attractions will purchase big "center piece" effects and then attempt to craft some sensible location for them, or to integrate them into an existing scene, but at Gravestone, the effects were clearly generated to enhance the narrative and the make-up of the scene. A lot of the tricks they used were simple, but their implementation was so creative and well-timed that they were wickedly effective. The exorcist room was a great stand-out. Again, the timing of it all, when matched to Madison's narrative made the entire unfolding much more satisfying. There were a lot of little nuanced effects that just really enhanced the overall feel of the experience. Due to the nature of the attraction and the design of the rooms, there were a few obvious "I need to hit this button now to turn this thing on" moments with our narrator, but that really couldn't be helped, and didn't detract from our enjoyment.
---
Theme:

9.91
We arrived in the bedroom of a young woman, who, after regaining control of her senses after the initial shock of eight random strangers appearing announced, took us through a surreal dream-journey, complete with twists and revelations. If that sounds somewhat more akin to the script of a film or play to you, you aren't alone. Gravestone Manor adopts a much more theatrical, story-driven mantra than other haunted attractions – the entire experience is encapsulated within this narrative, in fact. Fortunately, this is still a HAUNTED HOUSE attraction after all, so the tale being told was dark, dreadful and full of things that want to cause us unsolicited physical and spiritual harm. The writing was actually quite good, with the dialogue progressing the story in a compelling fashion with each scene. A few of the unpleasant residents of Madison/Ripley's nightmares seemed a bit out of place, but we realized "Oh, yeah, this is a dream, a nightmare. Anything is possible." So we can't hold that against them. I'm just glad there was a good story and it was delivered well; tickled pink and all that, really. We don't see this quality at a haunted attraction very often.
---
Fright Effect:

9.06
While Gravestone Manor is generally "family-friendly", they state on their website that it isn't intended for those under the age of eight, and with good reason: it gets pretty intense. We literally lived out a nightmare, heck, a SERIES of nightmares, and Gravestone didn't hold back. With the design of the attraction, it's not hard to imagine the definite possibility of some pretty weak scare-moments. It's difficult to combine a story-telling experience with legitimate frights, but, again, proving impossible to be constrained by mediocrity, Gravestone succeeded. Throughout the narrated dialogue, there were certainly glimpses of eeriness, and a dripping mug-full of foreboding, but during the O.N.M.'s (OH NO moments – see above), the real scares begin. We were VERY impressed at how imperceptibly the dream-monsters were able to enter the room, manifesting out of nowhere to engage us – excellent design work there, with a good bit of valid distraction scares occurring. No member of our group was safe; the night terrors happily befouled all of us. With the types of scares (be they actor or animatronic) matching the foreboded descriptions of the scene dialogue, the scares seemed just a little bit more fulfilling. The Michael/Freddy room and, again, the exorcist room definitely had the most effective and unique scares. Great use of effects and distraction in the former to really catch us off guard.
---
Value:

9.67
Ten dollars and twenty minutes of your time will get you through Gravestone Manor. That puts the SCA-lue at 2 minutes of entertainment per dollar spent.
Gravestone Manor was the last stop on our Eastern Pennsylvania excursion and our overall last review for the season. We couldn't have asked for a more satisfying conclusion. Not knowing much about the attraction beforehand, our expectations relied upon the short blurb on the attractions website. Sometimes you gamble and you lose the farm; sometimes you gamble and you get Gravestone, a smile on your face, and some great memories to share with your soon-to-be-jealous friends back home. This is an entertaining, quality attraction. It's unique, well-designed, and has a whole lot of heart (and some really great people behind it!), with a refreshing blend of clever scares and skillful storytelling. Because of this, we Gravestone Manor HIGHLY RECOMMEND that you visit Gravestone Manor… and ask for Madison!
---
Have you visited this attraction?