Review of Ultimate Terror Scream Park Haunted Attraction
Review of Ultimate Terror Scream Park Haunted Attraction
Review of Ultimate Terror Scream Park Haunted Attraction
Ultimate Terror Scream Park
Ultimate Terror Scream Park is a Haunted Attraction located in Sacramento, CA.
4909 Auburn Blvd, Sacramento, CA 95841View All Details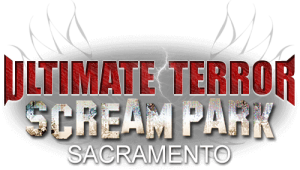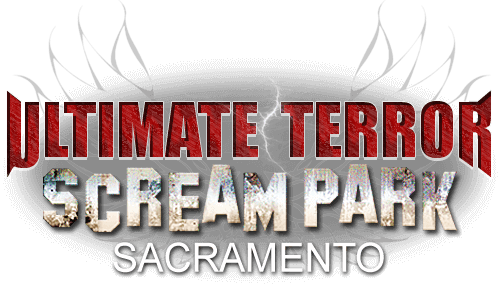 Features:
Free Parking, Restrooms/Porta Potties On-Site, Handicap Accessible, Gift Shop/Souvenirs, "Old-School" (Low Tech), You will NOT be touched, Original Characters, Indoor/Outdoor Waiting Line, All-Indoor Attraction
Team In-Corpse-A-Rated reviewed this Haunted Attraction on October 5, 2019.
How Do We Get These Scores?

Final Score:

8.64
How Did We Get This Score?

Summary:
Ultimate Terror Scream Park in Sacramento is the second haunted attraction founded by brothers Nathan and David Polanco, after Fear Overload Scream Park, but this haunt has risen to be the flagship of the family business. The other Polanco haunts are Hush Haunted Attraction in Detroit, Hanna Haunted Acres in Indianapolis, and Folklore Haunted House in Atlanta. Philip Roland is the General Manager of Ultimate Terror, and was a gracious host, willing to answer all of our questions. This year, Ultimate Terror encapsulates three haunts, The Bride, Screech Ward, and Morbid Manor. We did attend this attraction last year, and suffice to say, they have grown significantly. Their construction crew has added so much new scenery, it would require guests to go twice to absorb it all. We truly were in awe of what they've done and found ourselves repeating…WOW! Eye candy for any haunt enthusiasts, who appreciates details, details and more details with scenery!
---
Cast:

8.56
How Did We Get This Score?

When it came to actors, we were told that Ultimate Terror had a 2 to 1 ratio of rookies over veterans. We couldn't tell, because they all came to scare. There were enough actors in the three haunts, so there never was a feeling of "dead space." The actors were believable, convincing, showed enthusiasm, and nobody broke character. There were several moments of actors being interactive with their surroundings and with us. In Morbid Manor, one ghoul pointed to the demon statue in the living room and told us, "Look, he is my master." There was an actor who jumped out of a refrigerator to startle us. A girl ghoul stood on hand railings that made a 90 degree turn and growled at us. For the most part, the dialogue was minimal, because most of the characters were not meant to talk. Besides the actor who wanted us to look at his master, most of the cast would scream or growl, but there were a few "get out" utterances. The only note to make is we found one actor was following us through several scenes, which eventually got to be more of a distraction from the rest of the entertainment. When it came to variety of characters, there were some actors who did show distinctive personalities, but many came across very similar to each other in their approach to startling us.
---
Costuming:

8.35
How Did We Get This Score?

There were various costumes to be found in Ultimate Terror, and they were all complete and finished, and properly detailed according to each character. Screech Ward's costumes reflected the medical scrubs seen at hospitals. The actual bride actress in The Bride had a nice wedding dress with a ghoulish mask, and Morbid Manor had an array of costumes. The make-up was most prominently used as skin abrasions on actors' faces, but there were several grey-faced zombie ghouls throughout the haunts. The skin abrasions looked very realistic and painful. There were a few masks; in fact, the masked characters seen on the website's promotional video are found in Ultimate Terror. There's the evil bride, of course, but the pumpkin-faced character is in Morbid Manor, and the black and white, almost Rorschach-like lizard character is a line actor found after you finish the last haunt. Outside the building as you enter are two-line actors wearing zombie masks. The costumes were appropriate for their respective scenes and themes, and nobody appeared to be out of place.
---
Customer Service:

9.06
How Did We Get This Score?

Ultimate Terror is easy to find because it's a quarter of a mile away from Interstate 80, along the corner of Madison Avenue and Auburn Boulevard. There is plenty of free parking because it's located at a strip mall in a former convenience store. The front façade distinguishes the building from the other business, so you can't miss it. Ultimate Terror is handicap accessible, and is safe from any tripping hazards or anything dangerous. There are plenty of emergency exits, and the non-acting staff are easy to find because they were all wearing bright yellow "Staff" T-shirts. The staff were professional, helpful and friendly. Philip Roland was great, and a few of the employees we did talk to were very informative about Ultimate Terror. This haunt's information is easy to find because there is an official website, and they have a presence on various social media.
---
Atmosphere:

8.65
How Did We Get This Score?

We really liked the atmosphere at Ultimate Terror. The outside of the building featured a giant banner with the haunt's name, and this year, they've added a large front gothic style façade around the front door and outside walls. There are theatrical lights to light the façade, and there were moving lights placed within it. In previous years, we could see hints of how this building use to be a convenience store, but with the new additions, all of that was hidden. Two-line actors with zombie masks were engaging customers as they approached the building, in which one would slide at you on his knees. The whole scene really captured our attention. As far as how the atmosphere prepared us for what's inside, the façade was only a drop in the bucket.
---
Special Effects:

8.95
How Did We Get This Score?

Did we say something about the new scenery construction in the Summary? We can't emphasize this enough. Ultimate Terror has added so many new rooms and scenery, it's amazing. In the past, this haunt has had similar set pieces to Fear Overload; a sort of modern, run-down industrial construction site. The first haunt we entered, The Bride, did maintain that type of scenery, but Screech Ward and Morbid Manor are where the art department evolved. Screech Ward is a medical building, and the lobby, waiting room, offices, cafeteria, examining rooms, restroom, showers, and kitchen were all encompassing. There were ventilation shafts and various structures above us, conveying a ceiling. Each room was fully detailed. Same thing can be said about Morbid Manor, but that haunt takes you on a journey. From a storage cargo room, to a mansion, human cages, a cannibal's kitchen, a dock with a boat, a private estate, this haunt has an abundance to see. There are various dead bodies throughout each haunt. Morbid Manor has a dead fat man lying on a table with his guts disemboweled (Ralph Bologna is his name). The demon statue above the fireplace was an impressive piece of scenery. There are a few flashing lights to contribute as startle effects, but this haunt does not use animatronics. Near the end of Morbid Manor, there was one short blackout room, but this haunt is intended to stimulate the visual senses. The sound of dramatic music is piped in through all of the haunts, at times heavy metal, other times more like a movie score orchestra. The special effects do achieve the suspension of disbelief, because encompassing scenery made us forget about the outside world. We found it all effective at bringing scares and entertainment.
---
Theme:

N/A
How Did We Get This Score?

Ultimate Terror does not have an overall theme, as each of the three haunts have their own independent story to tell. The Bride is about a bride and the wedding attendees who are cursed and changed into the living dead. Screech Ward is about a medical facility where the patients are tortured and killed. Morbid Manor is about a wealthy family with an enormous estate that cannibalizes victims and worships evil spirits, who wander around them. The website does give a nice backstory to each haunt, and Screech Ward was the most obvious in its theme. Morbid Manor was tougher to figure out, because there was so much going on, and we don't often get to see "wealthy cannibals" in haunts, so kudos for providing a more original theme. The Bride was unusual, in that the storyline seemed to contrast with the setting of showers and boiler rooms.
---
Scare Factor:

8.28
How Did We Get This Score?

There were several scares in Ultimate Terror, and they did target everyone in our group. There are no animatronics, so this haunt is very "old school" in placing the responsibility of scaring solely with the actors. The scares were not predictable, as several actors did startle us. Most of the scares were from intimidating stares and startles from hidden corners. The actor jumping out of the refrigerator comes to mind as an original and unconventional startle. The scenery plays a huge part of creating a spooky environment, as all of the haunts have a sense of an abandoned and unkept look, which make's one wonder, "What would inhabit that space?" The endings of each haunt were ok, but none of them really tried to create a last-minute jolt.
---
Entertainment & Value:

8.74
How Did We Get This Score?

We were satisfied with the entertainment received from the three haunts of Ultimate Terror. We were also satisfied with the entertainment outside the haunts, as there were line actors, photo ops, and a professional photographer booth where guests can pay for pics while posing with various haunt related props. The ticket prices are appropriate for this haunted attraction, and they have made effective use of their available space. This haunt has grown so much, it makes you wonder how much space is left.
---
How Did We Get These Scores

Photos from Review Trip:
Click to Enlarge
Promo Images:
Click to Enlarge