How cool would it be to get exclusive updates delivered to your inbox?
(It may be easier than you think…)
---
Introducing The Scare Factor's brand-new email notification system: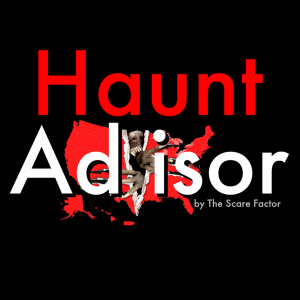 ---
Signing up for Haunt Advisor is as easy as submitting your email address and choosing the State(s) that you want updates for. Cool, right?
Wait, what's the catch?
You get updates from our Haunted House Directory, professional reviews, our off-season haunts and Eerie Events pages, and our Escape Room Directory… all delivered to your inbox for FREE!Yep, it's THAT simple.
You can also rest assured that The Scare Factor will never rent, sell, give away or otherwise distribute your email address without your express consent. Any emails that you get from signing up to Haunt Advisor will be from "The Scare Factor"… no one else. Be sure to 'whitelist' us so we're sure to land in your inbox: thescarefactor@gmail.com
Some of our content may also include:
New/updated scare attraction reviews (during "haunt season"), Halloween and special scare attraction events (all year), scare attraction listing changes (i.e. new haunt openings, address changes, closings, etc.) and Industry-related conventions and trade shows.
Ready to stay updated?