Here you will find banners and links to other sites & vendors in the Halloween and Haunted Attraction Industry!
---
In the code below, change "http://www.thescarefactor.com/" to the URL for your attraction's "Details Page" on our website.You can find this by searching for your attraction and copying the link in your address bar once you get there.
---
---
---
The Haunter's Depot – "Your premier source for Halloween and other seasonal merchandise"
---
Hauntcon – Haunted Attraction National Tradeshow & Convention
---
Side Effect Graphics – Providing high quality printed graphics on multiple substrates!
---
Chicago Frights – Haunts & Halloween Expo
---
HauntedHouseChicago.com – "Your #1 Source for Haunted Attractions in Chicagoland!"
---
Lanner Design – Entertainment and Haunt Industry Advertising and Design
---
DJ Kos – "The Horror Video Assassin"
---

Escape Room Scout – Germany's Escape Room Directory
---
Haunted Attractions Network – Free monthly digital magazine, podcasts, articles and more!
---

Haunt Nation Magazine – " A Magazine for Halloween and Horror Addicts!"
---

Haunted Radio – "Your Radio Home for Everything Horror"
---

Haunt Faire – "A Job Fair & Convention for Haunters by Haunters"
---

Nightmare 365 Podcast –  Podcast covering weird things related to Halloween, Haunted Attractions and more!
---

Haunters Hangout – Haunt Owners, Enthusiasts, Prop Tutorials,  Live Show, & More!
---

Ween Dream – "All-Volunteer 501(c)(3) Non-Profit that gives free Halloween costumes to children in need!"
---
Asylum Props – "SPFX High Quality Props for Haunted Attractions, Theater, & Film"
---

---
M.A.U.L. – Traveling Actor and Production Services
---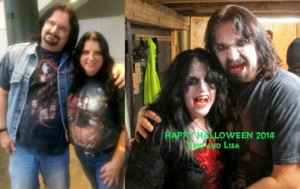 The Vysther's Halloween Haunt Journal
---
---

The Haunted Attraction Association
---