13th Floor Haunted House – Full Review
13th Floor Haunted House is a Haunted Attraction located in Phoenix, AZ.
2814 West Bell Road, Ste 1430, Phoenix, AZ 85053View All Details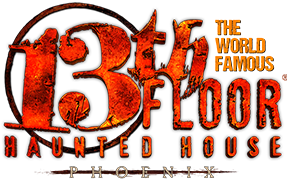 Features:

Free Parking, Restrooms/Porta Potties On-Site, Handicap Accessible, Food/Concessions, Gift Shop/Souvenirs, You will NOT be touched, Uncovered Outdoor Waiting Line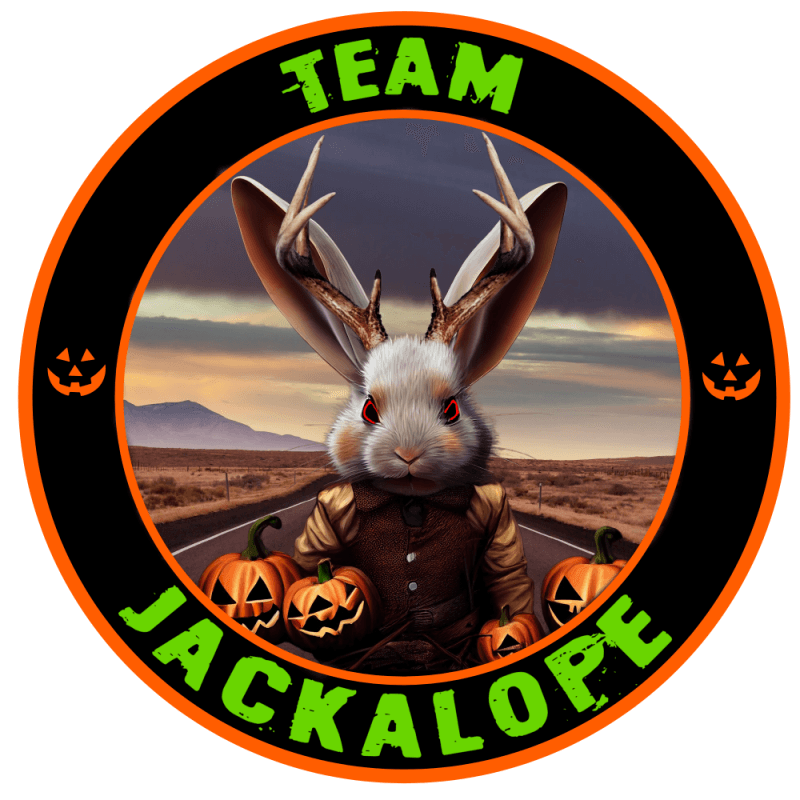 This attraction was reviewed on October 12, 2023 by Team Jackalope.
---
About Our Reviews and Rating System
---
Final Score: 7.22
Final Scores – By Category

Final Scores – By Attraction

Summary:
The Thirteenth Floor Entertainment Group is huge in the world of haunted houses, with fifteen different haunts and attractions spread out across the country. This depth of experience can show in extremely professional set design and great resources that the haunt can draw upon, giving it a floor of competency so you know that everything will at least be at a certain level. It can just as easily show up in a lack of attention to detail, letting the little things slip as the haunt seems to become more of a business and less of a labor of love.
Both of these things feel like they're on display at the Thirteenth Floor in Arizona. A ruined city is built into what seems like an old mega mart in a shopping center, this haunt is still a lot of fun and retains a professional veneer that carries through some of the missteps in costuming and overall flow. Customers will go through the destroyed city, escape into a haunted bayou, and finish up on a somewhat incongruous sunken ship. You're going to pay a premium for the experience, but you'll still have a fun time for the season. Thirteenth Floor AZ is a satisfying bit of spooky fun if you have a free evening and are looking for a mild scare.
---
Cast Score: 7.8
Cast Scores – By Question

Cast Scores – By Attraction

Cast Review:
The cast within the ruined city gave it their all the night I visited. Everyone there felt like they were having a great time, and a tremendous amount of enthusiasm was fully displayed. No one was holding back or failing to engage with the audience as they came through, and interactions with them were some of the high points of the night.
I had an especially great exchange with one particular spook who asked to have one of my arms. When I told her that I needed both, she lost her cool and screamed at me that I had two and was being selfish and greedy. I can't disagree with her; I suppose I could make do with just one arm.
The cast very much liked to ambush people going through, holding very still until someone drew close and then exploding into movement and noise. It's an effective tactic, though after it's been used consistently throughout the haunt, it starts to lose some of its punch. The ruined city was fairly well stocked with cast members, each room having at least one, but it could have used a handful more to keep things from getting predictable. On that note, I had multiple cast members, and victims warn me not to listen to "her" lies. That got me hyped up for some sort of special monster or spirit, one that never actually materialized. Writing up this review in the light of day, I'm still unsure who "she" was or what lies she was supposed to tell me.
---
Costuming Score: 5.7
Costuming Scores – By Question

Costuming Scores – By Attraction

Costuming Review:
Costuming within this haunt was solid but uninspired, and there was a definite lack of attention to detail in places. Most of the cast was wearing face paint and either black clothing or street clothing. Some were more elegantly dressed than others, but a few were significantly lacking. One even seemed to have no makeup or costume on at all. A swamp monster accosted me with a visible smartwatch on her wrist. Masks didn't have the eyes blackened underneath, making it very obvious that it was a mask. Necks and arms were left mostly clean, contrasting with the professional face work done on the non-masked faces.
The strong suit of the costuming was how appropriate everything was to the scene. As you explored the ruined city, every spook seemed like they belonged in a city. Moving into the bayou, the ghosts and monsters were dressed in an old Southern elegance, and the pirate ghost was dressed like a pirate. Everyone was in their right place, and no one's costume took me out of the scene. A little bit more care with everything would do a lot more to deepen the scene.
---
Customer Service Score: 8.75
Customer Service Scores – By Question

Customer Service Scores – By Attraction

Customer Service Review:
I have no complaints about the customer service at The Thirteenth Floor. Their website is very easy to use and very accessible. My GPS took me right to the front doors of the haunt with no confusion. The employees weren't the most enthusiastic outside, but they were friendly and helpful all the same.
---
Immersion Score: 6.65
Immersion Scores – By Question

Immersion Scores – By Attraction

Immersion Review:
The Thirteenth Floor did a fair job of maintaining immersion throughout the haunt, but they do themselves no favors when customers arrive. Decorations are fairly limited, mostly consisting of large banners and a few lights, and the line for the haunt begins in the parking lot. There is a food truck selling food and a couple of line ghouls, but overall, the sense is of lining up to a paid attraction, not the Halloween party that many other haunts try to go with.
Inside, the storyline makes a lot of sense even as it's not told, and guests will have no problems piecing together the fall of the city and the escape into the swamps. I'm not entirely sure why you go from the swamp into a pirate ship other than that someone found a Kraken animatronic with a spinning mouth and was dead set on using it. In fairness, the animatronic was extremely cool.
The set design does a good job of holding you in the moment, but a few things within the haunt break that a little. They do not do a good job of spacing people out within the haunt. I walked at a measured but not too slow pace, and I had twenty guests stacked up behind me halfway through the fairly short haunt. At that point, I ran into the back of a large crowd that got stuck in the swamp, and we started the dreaded haunted house conga line. Very few things break immersion quite as well as being part of a line of customers very slowly winding through the attraction. Having a couple of choke points where the cast breaks people back up and going slower at letting customers into the attraction would do wonders here.
---
Special FX Score: 8.3
Special FX Scores – By Question

Special FX Scores – By Attraction

Special FX Review:
Special effects and set design are by far this haunt's strongest features. Every single scene made sense within itself. I never got the sense I was walking into random scenes, and there was intent and strategy put into how one scene would then play into another. Walking through a ruined bathroom (complete with Koala Care baby changing station) led me into an alley, from which I entered a bar through a side door, exited through the front into a destroyed city street, and then into the front of a laundromat. This attention to detail was really stunning, and I wish more haunts would put this level of thought into their designs.
Props and animatronics were similarly great and showed the strengths of being a major haunted house company. There were several standouts, the best being a giant demon a mother was sacrificing her baby to. He was legitimately impressive, especially when he stretched out a gigantic hand to try and grab me. Sound design was inobtrusive but leant itself to greater immersion, and the ever-popular fog swamp was well executed and would have been the highlight of the night if it wasn't for the aforementioned conga line.
---
Scare Factor Score: 6.85
Scare Factor Scores – By Question

Scare Factor Scores – By Attraction

Scare Factor Review:
The cast members carried the overall scariness of this haunt. There were a few decent jump scares and startles to be found here, and the set design did a great job of setting an altogether creepy scene. They did their best to distribute scares throughout everyone there, though with everyone bunched together, it was a tall order. Some scares were relatively predictable. I knew one person was hiding in each scene who would try to startle me the second I got close, but the enthusiasm and setup were still fairly effective.
---
Entertainment & Value Score: 6.25
E&V Scores – By Question

E&V Scores – By Attraction

E&V Review:
I spent roughly thirteen minutes and thirty seconds between the entry photo and the gift shop at the end of the haunt. With a general admission ticket price of $32.99, that equals out to a somewhat pricey Minutes-Per-Dollar score of 0.41. There isn't anything to do here other than go through the haunt, which is solid enough but somewhat short. You won't feel upset with the quality of the offerings here, but it will feel perhaps a bit overpriced overall.
---
View Full Score Sheet
---
Pics We Took From Our Visit:
---
---
Have you visited this attraction?
Join ourspookyadventures!
We visit Halloween haunted attractions year-round! Follow us for haunted house walkthrough videos, behind the scenes footage, and more!