Review of Gravestone Manor Haunted Attraction
Review of Gravestone Manor Haunted Attraction
Review of Gravestone Manor Haunted Attraction
Gravestone Manor
Gravestone Manor is a Haunted Attraction located in Plains, PA.
1095 PA-315, Plains, PA 18702View All Details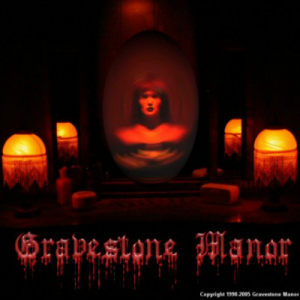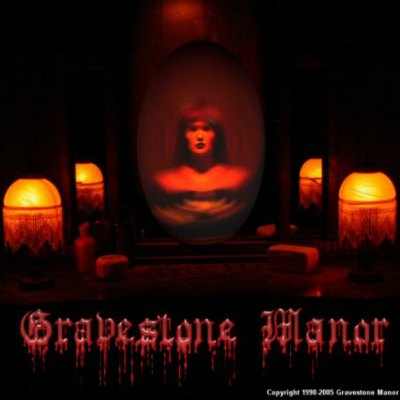 Features:
Free Parking, "Old-School" (Low Tech), You will NOT be touched, Original Characters, Indoor Waiting Line, All-Indoor Attraction
Team Hallowoosh reviewed this attraction on October 21, 2016.
Final Score:

8.95
Summary:
For years I have been hearing about how unique and different Gravestone Manor in Plains, Pennsylvania is. This is probably the fourth year in a row I have made plans to visit. Finally, I was able to squeeze Gravestone into my schedule and now I'm beating myself up for not going sooner. Gravestone Manor is less of a monster-jump out-scare haunt and more of an interactive story. They change the story every year so you can keep coming back. The whole production is a charitable event donating all proceeds to the United Way of Wyoming Valley. After finally going through I can say with confidence that Gravestone Manor is one of the most unique and genuine attractions out there.
---
Cast:

10
All cast members and staff are complete volunteer positions and it blows my mind to think about that. Especially when I can come out of another haunted attraction questioning why they paid their actors to stand in a corner and scream. I can also come out of Gravestone Manor and question why they don't pay their actors to memorize an entire dialogue and repeat it multiple times a night. The love, support and family they gain out of working for Gravestone must be worth it. Plus almost all the cast members are from the local theater groups and high schools. I loved the enthusiasm from all of them that made it seem like they really do live for the showmanship. Never did I expect to encounter such a dedicated performance from each actor inside the great Manor.
---
Costuming:

7
I would have liked to see more passion put into the costuming and makeup choices myself. Throughout the performance we were getting closer and closer to the leading antagonist which we are constantly reminded of from other characters in the story. We are also told he is a doctor. So when a scene came up that had a crazy looking doctor I naturally assumed that was the man the story keeps bringing up. Then when it happened again I was almost positive it was, but the character ended up being a gentleman in a suit. A car crash victim had little more than a dribble of blood running down her chin. Some werewolf minions looked nothing like werewolves. I was however impressed with the costumes of most the other characters. The show they put on was not damaged because of the lack of high quality makeup and wardrobe.
---
Customer Service:

9
We arrived about half an hour early but there were plenty of people around to help us with anything we needed. The building that Gravestone Manor is in is a working warehouse owned by Trion Industries. They gave Gravestone Manor 7,000 square feet of space to do their event free of charge. They do have sandwich board signs out on the road and a light pointing at their banner, but the street view is tough. The driveway is a sharp turn uphill but nothing we couldn't handle. The thing I loved about Gravestone is their waiting area. Instead of being huddled in a line for an extended period of time you get to sit in chairs and watch a few short horror sketches made by random groups all over the world. At first I thought this was part of the show but then I realized it was the actual waiting line. One by one they call up your entire row to be the next group in. The crew was always very friendly and happy to answer all questions.
---
Atmosphere:

8.9
Another great thing about the movie theater style waiting area is it tends to keep people quiet to watch the movies. The sense of staying focused in the story carries over into the haunt. The noise that is usually heard from the chatter in the waiting line is almost non-existent. Most rooms, if not all, had their own sound source. so music was playing in each of their scenes. Sometimes it would overpower the dialogue but set the tone of the room very well. One of the best scenes this year was the car crash site complete with broken branches and leaves and a real car. This year they had a very special ending scene but something tells me every year something special is in store for you.
---
Special Effects:

8.5
Gravestone Manor has its fair share of effects but what makes them memorable is the way they are incorporated into the story line. A possessed girl does not simply levitate off the ground as you walk by. Your guide will play with future telling tarot cards predicting the girl to rise from the ground. A once empty coffin will suddenly inflate from within and become a scream lost soul warning you of the doom that is ahead. Too many times I have gone into other attractions and the effects were taken for granted. Gravestone is hitting the ball out of the park when it comes to knowing how to make an effect effective!
---
Theme:

10
If there was ever a haunted attraction that deserved an award just based on theme Gravestone would be the one. This year we follow a detective who has been assigned to investigate a car crash and the missing driver. Just so happens that the car crash happened right in front of an abandoned manor with a dark mystery inside. The detective also happens to be one of the most ambiguous historians of the manor and that is why they took this case. A series of unfortunate events leads you into the manor. Through the haunt you encounter victims and deranged accomplices to the one mad doctor you will eventually meet before the night is through. Each scene gets more and more gruesome the deeper you get chased into the manor. The story bumps into new characters on the way, some friend, mostly foe. Not once does your experience stray away from the story at hand.
---
Fright Effect:

8.2
Gravestone Manor works incredibly hard to give you a great show. All of the cast and crew are dedicated to entertaining you. While other haunted houses await their moment to bash a wall or scream in your ear, Gravestone spends a great deal of time pulling you into the story and keeping you there. There are actors who will crawl up next to you and startle you, or get in your face and laugh or howl. If it wasn't for the structure of the storyline these efforts of fright wouldn't be very successful.
---
Value:

10
Tickets are only $10 at the door for a fifteen minute show. It will be extremely hard to find another haunt that sucks you into a story with quality actors like this for only $10 anywhere else. Not to mention the proceeds go directly towards benefitting the whole community. The waiting area gives you a chance to see some great works of art from all over the world that you may have never heard of or ever would have. For a place that is claimed to change every year this is the cheapest price you will probably ever find for such dedicated entertainment.
---
Guest ReviewsGuest Average: 0 out of 10
Sarah – 10/10Challenge Accepted was awesome! Me and my boyfriend were looking for escape rooms in our area, and …show more as poor college students, price was a big factor. Despite being only two small locations in the mall, they have multiple rooms, at 20, 40, and 60 minutes long, with the 20-minute rooms being only $10 each! We've been back multiple times, and loved every one! Staff is very helpful and enthusiastic about their job, and is thrilled to explain all the little secrets after you escape. Will be back every time they make a new room!
Norma – 4/10We visited this attraction on the last night of their 2018 season I believe. We did show up late …show more (about 20 minutes before they closed) and it was dead in the waiting line. Regardless, every group that was in the haunt somehow ended catching up to one another. We walked as slow as we could knowing there wasn't anyone behind us but we still couldn't stay away from the group in front of us. They had one teenage female that was petrified of everything so all the monsters kept taking advantage of it, cornering her every chance they got. They also followed her through multiple scenes that weren't theirs while our group tried to stay behind some and there were no entertainers around because they were all following her. When they would stop and turn around to go back to their base spots (if they even have them there), some of them just walked passed us without any effort towards scaring us. It was a disaster. This chic's name was Lauren and by the time we got to the exit of this thing, we were relieved that we didn't have to hear her name called out over and over and over anymore. She had to of been extremely annoyed by it herself. It took all of the fun out of it. Actors even stopped us in some of the maze portions so the other monsters could entertain their group for quite some time and they would just be staring off into outer space. The only way we knew they could talk is because they said Lauren's name already. Besides that, costuming was mostly store-bought quality. Nothing different to look at here. Scenes were the same. Some looked as if they had been built out there in the woods for years and they've sat through the seasons and no one's ever gone back to touch them up. Parts of the maze where there's a lot of plastic and wood seem to possibly be a danger. We didn't see any actors for quite some time in them bc they were following Lauren and if someone ignited one of these things, I'm afraid it would have taken us a long time to find the exit. Some spaces were very tight for us, if those were to fill with smoke where there are roofs, I don't think that would be good at all. At one point, we didn't know where to go at all so we weaved through these pipe-like things and found a hole and we started walking on this really dark path into the woods. There were props and things out there but 0 lights. Come to find out, it looked like a previously closed portion of the trail because when we got to the end of it, there was no way to get back into the maze. We had to crawl under caution tape to get back in. That right there tells you that no actors were paying any attention to our group. We paid full price for our tickets that night and we honestly should have just passed this place up. We've been here before too and it wasn't that bad. The highlights of the trip were the gentleman that introduced us to the park and gave us the rules before we went in. There was also one clown (Pickles, maybe
?) that actually put effort into scaring us but he was mostly one of the only ones. In one of the mazes there was a chainsaw assailant behind a door and we could hear the saw and see him through the crack of the door but we couldn't get in. When that door finally opened, holy shit! That was the best scare in there for sure! Also, there are places where you will need to duck down, tight corridors as mentioned above, uneven terrain, and a lot of walking (especially if you're bad at mazes) so be prepared for that.
Norma – 6/10Maybe we just went on a bad night but we weren't very impressed with this haunt. We had heard many …show more good things about it and we ended up with a free Saturday night so we gave it a shot. We showed up at probably 9:30 at night. Waited in line maybe 15-20 minutes so that wasn't bad. We really didn't have problems with spacing inside the haunt except for a few times but we were able to slow down and it helped when there wasn't anyone behind us. I will say, there were a lot of unique things in the haunt portion. One interactive set was very different and unnerving. Some of the characters were really into their roles while others were bland. One was sitting on top of a washing machine and he jumped down and we were thinking, "Oh shit" but he didn't do anything, he just jumped at us a little and said, "What?" In the outdoor portion of the haunt it was a bit too dark to see the characters, especially the Creeper. Our favorite part was the alligator! They know how to utilize this now, commonly-seen prop to the fullest for sure! If you are likely to pee your pants, you just might lose it on that one! I would give the house itself a 7 out of 10. Now we were under the impression that the corn field was haunted too. Although it was a good maze, there were three scareactors in it and they were terrible. No lights, sounds, sets, nothing but mud and corn and the dark. At first it was creepy but after we walked and walked and nothing happened, we were aggravated and ready to find our cars. The last actor that we came across could have hidden well since they were in all black but they didn't, they stood in the middle of the trail acting like they couldn't see, whispering to us as we walked asking us if we were customers. Wow. Don't upgrade to the corn if you're expecting a fright in there, it won't happen.