Review of Hammer Brothers Haunted Circus Haunted Attraction
Review of Hammer Brothers Haunted Circus Haunted Attraction
Review of Hammer Brothers Haunted Circus Haunted Attraction
Hammer Brothers Haunted Circus
Hammer Brothers Haunted Circus is a Haunted Attraction located in Waynesfield, OH.
19407 OH-117, Waynesfield, OH 45896View All Details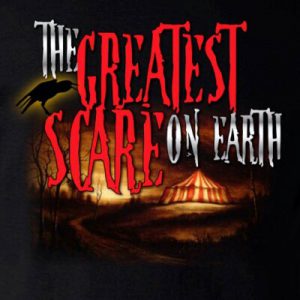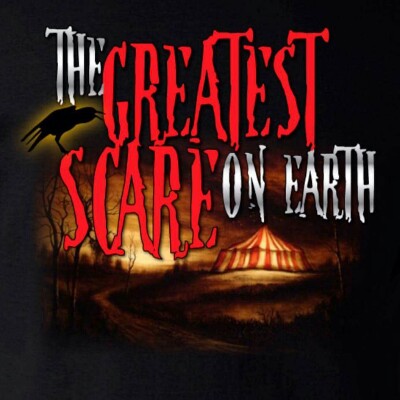 Features:
Free Parking, Food/Concessions, Original Characters, Uncovered Outdoor Waiting Line, Indoor/Outdoor Attraction, Family Friendly
Team Mysterious Misery reviewed this attraction on October 8, 2016.
Final Score:

8.84
Summary:
Now in it's second year, it's easy to see why Hammer Brother's Haunted Circus is quickly become a favorite. Matt (the owner) has a great cast and crew that have years of experience. They have an amazing story to tell and they are giving it Hell so that you can see exactly how it's told from their warped brains. There were a few things at this haunt that quickly became memorable experiences for us, so we hope you can make the trip to enjoy it as well.
The Hunt is a unique, first-year experience that's located on the same property. The Hunt will be a favorite for any gamer that's a fan of first-person shooter-style video games. It gets your ass off the couch and out from behind the TV and puts you in a real life scenario (in the safest way possible, of course). You're given a mask and a paintball gun that has been modified just for this attraction. You are then turned loose in a maze with your team and you have to make your way out of the levels while zombies are chasing you on foot. You get to shoot the zombies to save yourself, but they are relentless and out for brains. This is something you have to experience first hand. It's just, simply, not like other zombie paintball attractions.
---
Cast:

9
Hammer Brother's Haunted Circus has been fortunate enough to acquire many of the amazing actors from The Scare Fair. Many of them have between 5-18 years of experience and they are great at what they do. Each one that I came across was horrifying, yet intriguing. To run the many aspects of all the attractions, it takes about 90-115 cast members. In the Freak Show, my shout-out goes to the Jack in the Box and Teri and Gayle. In the corn maze, the slaughterhouse and the barber shop get shout-outs. At one point in the barber shop, I thought I was literally going to get my neck slit. Something about the actors being allowed to touch adds a whole other element.
The Hunt is home to 34 of those actors. They are zombies that are ready to eat your brains every night and they're good at what they do in their areas. I definitely want to give this whole group a shout-out because there is something about letting people shoot you at close range with paintballs that impresses me.
---
Costuming:

8.54
I stood there with my mouth open as I learned that the cast does their own makeup and costuming. They do exceptionally well in this area, as some of them have many years of experience from being employed at Scare Fare. The costuming for each character fit in their scenes really well. The fortune teller in the Freak Show stood out to me, as well as the Ring Master.
The Hunt gets a special mention for lack of protection gear. They want to give you the most realistic experience of a zombie that's really after you, so the actors do not wear any protective gear.
---
Customer Service:

8.94
Matt told us many times that he loves to talk to people and hear what his customers have to say. Many of the ideas and concepts that you will see in all of the attractions came from his conversations with people. Matt has a love for his attractions and you can see it. You will come across many employees who will be eager to help you with any questions or concerns. Speaking of which, safety is a major concern and they handle it well with having safety systems in check, up to code and having continuous communication with each other. Free parking is a bonus and you will also find concessions to get a warm drink and other items. The one cool thing they have is the Scare Fair's fire ring. It is to show love and respect for an amazing haunted attraction that came to an end.
---
Atmosphere:

8.75
Imagine driving down a country road with farms as far as the eye can see. Then there's a huge, red and white circus tent in the middle of a farm field that's lit up with eerie lights. Well, you don't have to imagine it, because it's at Hammer Brother's Haunted Circus. As we pulled up, I remember saying to myself, "This is creepy good" and it reminded me of a set for a movie scene. As you walk through the eerie lights and get closer to the tents, you can hear the creepy circus music with chilling screams.
Adrenaline will be the thing that courses through your body for The Hunt. You will get loaded with a protective mask and a paintball gun that feels like the real thing. You then go through your training and you line up. When they say "go," you will be led on foot into a field filled with zombies that are looking for you (and they will touch). Your breath will speed up and your heart will race.
---
Special Effects:

8.45
The Freak Show utilized things that you would see in a circus to bring out the creepy factor. The perfectly-placed lighting and sound effects are frighteningly-delicious. Am I allowed to say corn is a special effect? The farmers that actually use the land plant a hybrid corn and those stalks are 8- to 10-feet tall, which helps keep you guessing in the corn maze. Fog is another big effect. Matt told us he is a "fog junkie" and there was no shortage! The fact that it was being used in all the proper places made it even more amazing.
The Hunt has many special effects that are needed to make this the amazing game that it is – from the lighting and sounds to the lakes and lights. We also cannot forget about the guns that had to be modified for use in this game.
---
Theme:

9.45
The story is about the Hammer Brothers and how the farm needed the circus to survive, but the circus fed Alister and Ezekiel the evil-ness that changed everything. This haunt is exceptional at making the story come to life. With all of the right elements, the haunt becomes an amazing story-telling event that shouldn't be missed.
The Hunt is a full-on zombie apocalypse that you get to experience first hand. Zombies come at you and are ready for one-on-one combat with you. You must be ready with your gun to defend yourself.
---
Fright Effect:

8.87
You can tell the haunt has some amazing people working in it that know what they are doing. This is a touch haunt and they WILL touch you. I can say that it just adds a whole other creepiness factor that gave me chills; there's nothing like having scissors held at your throat or being locked in a room with no way out while you wait to become slaughtered. Also, there's always something creepy about an outdoor attraction that feels like it continues to go and all you can hear is the taunting from creatures and the screams of victims as they try to make their way out of a corn maze that is not forgiving.
The Hunt is not as scary as in-your-face nightmares. It does, however, offer you the scariness of a real-life situation where you're trying to survive. Like I said before… the adrenaline kicks in, your breaths get louder and your heart thumps. It is a different level of scary.
---
Value:

8.75
This is the haunt that keeps on giving. Our Team literally spent 2 hours trying to go through everything and, when we thought we were done, guess again! We think this is a good deal for all that this haunt has to offer:
Walk-Through Cornfield w/ Freak Show: $12
Paintball Wagon Trail: $18 (extra paintballs $5/100)
Combo for both: $25 (Save $5, *subject to wagon availability*)
The Hunt is Zombie Paintball on the ground, defending yourself against zombies who are really trying to attack you. If you are a gamer and a fan of first person shooter games here is your chance to live it out in person, the safest way possible:
The Hunt: $30 per person
MUST RESERVE ONLINE, IN ADVANCE
Limited Availability
Only runs from 8-9 PM
If you are looking to do just The Hunt, you can. If you're looking to do just the haunt, you can. If you want to do only the wagon ride, you can. When you combine them all, however, you get an action-packed night!
---
Guest ReviewsGuest Average: 0 out of 10
Sarah – 10/10Challenge Accepted was awesome! Me and my boyfriend were looking for escape rooms in our area, and …show more as poor college students, price was a big factor. Despite being only two small locations in the mall, they have multiple rooms, at 20, 40, and 60 minutes long, with the 20-minute rooms being only $10 each! We've been back multiple times, and loved every one! Staff is very helpful and enthusiastic about their job, and is thrilled to explain all the little secrets after you escape. Will be back every time they make a new room!
Norma – 4/10We visited this attraction on the last night of their 2018 season I believe. We did show up late …show more (about 20 minutes before they closed) and it was dead in the waiting line. Regardless, every group that was in the haunt somehow ended catching up to one another. We walked as slow as we could knowing there wasn't anyone behind us but we still couldn't stay away from the group in front of us. They had one teenage female that was petrified of everything so all the monsters kept taking advantage of it, cornering her every chance they got. They also followed her through multiple scenes that weren't theirs while our group tried to stay behind some and there were no entertainers around because they were all following her. When they would stop and turn around to go back to their base spots (if they even have them there), some of them just walked passed us without any effort towards scaring us. It was a disaster. This chic's name was Lauren and by the time we got to the exit of this thing, we were relieved that we didn't have to hear her name called out over and over and over anymore. She had to of been extremely annoyed by it herself. It took all of the fun out of it. Actors even stopped us in some of the maze portions so the other monsters could entertain their group for quite some time and they would just be staring off into outer space. The only way we knew they could talk is because they said Lauren's name already. Besides that, costuming was mostly store-bought quality. Nothing different to look at here. Scenes were the same. Some looked as if they had been built out there in the woods for years and they've sat through the seasons and no one's ever gone back to touch them up. Parts of the maze where there's a lot of plastic and wood seem to possibly be a danger. We didn't see any actors for quite some time in them bc they were following Lauren and if someone ignited one of these things, I'm afraid it would have taken us a long time to find the exit. Some spaces were very tight for us, if those were to fill with smoke where there are roofs, I don't think that would be good at all. At one point, we didn't know where to go at all so we weaved through these pipe-like things and found a hole and we started walking on this really dark path into the woods. There were props and things out there but 0 lights. Come to find out, it looked like a previously closed portion of the trail because when we got to the end of it, there was no way to get back into the maze. We had to crawl under caution tape to get back in. That right there tells you that no actors were paying any attention to our group. We paid full price for our tickets that night and we honestly should have just passed this place up. We've been here before too and it wasn't that bad. The highlights of the trip were the gentleman that introduced us to the park and gave us the rules before we went in. There was also one clown (Pickles, maybe
?) that actually put effort into scaring us but he was mostly one of the only ones. In one of the mazes there was a chainsaw assailant behind a door and we could hear the saw and see him through the crack of the door but we couldn't get in. When that door finally opened, holy shit! That was the best scare in there for sure! Also, there are places where you will need to duck down, tight corridors as mentioned above, uneven terrain, and a lot of walking (especially if you're bad at mazes) so be prepared for that.
Norma – 6/10Maybe we just went on a bad night but we weren't very impressed with this haunt. We had heard many …show more good things about it and we ended up with a free Saturday night so we gave it a shot. We showed up at probably 9:30 at night. Waited in line maybe 15-20 minutes so that wasn't bad. We really didn't have problems with spacing inside the haunt except for a few times but we were able to slow down and it helped when there wasn't anyone behind us. I will say, there were a lot of unique things in the haunt portion. One interactive set was very different and unnerving. Some of the characters were really into their roles while others were bland. One was sitting on top of a washing machine and he jumped down and we were thinking, "Oh shit" but he didn't do anything, he just jumped at us a little and said, "What?" In the outdoor portion of the haunt it was a bit too dark to see the characters, especially the Creeper. Our favorite part was the alligator! They know how to utilize this now, commonly-seen prop to the fullest for sure! If you are likely to pee your pants, you just might lose it on that one! I would give the house itself a 7 out of 10. Now we were under the impression that the corn field was haunted too. Although it was a good maze, there were three scareactors in it and they were terrible. No lights, sounds, sets, nothing but mud and corn and the dark. At first it was creepy but after we walked and walked and nothing happened, we were aggravated and ready to find our cars. The last actor that we came across could have hidden well since they were in all black but they didn't, they stood in the middle of the trail acting like they couldn't see, whispering to us as we walked asking us if we were customers. Wow. Don't upgrade to the corn if you're expecting a fright in there, it won't happen.