Review of SKreamZ Haunted Attractions Haunted Attraction
Review of SKreamZ Haunted Attractions Haunted Attraction
Review of SKreamZ Haunted Attractions Haunted Attraction
SKreamZ Haunted Attractions
SKreamZ Haunted Attractions is a Haunted Attraction located in Fairfield, CA.
1795 Pennsylvania Ave, Fairfield, CA 94533View All Details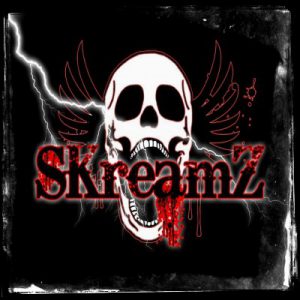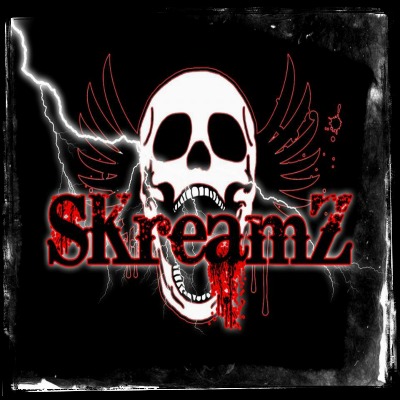 Features:
Free Parking, "Old-School" (Low Tech), Original Characters, Indoor Waiting Line
Team In-Corpse-A-Rated reviewed this attraction on October 14, 2016.
Final Score:

8.75
Summary:
There's a movement in the haunt community to declare the second Friday of October as National Haunted House Day, which encourages the general public to support their local haunts. We live in the California suburb of Fairfield, which is a midpoint between San Francisco and Sacramento, and we chose to attend our hometown haunt, SkreamZ Haunted Attractions, formerly known as Demon DreamZ. SkreamZ is the creation of Eric Land, and he has been bringing his haunted vision to life for 5 years. SkreamZ is a single walk-through haunt, and the theme changes on an annual basis. This year, SkreamZ introduces the Laffco Toy Factory, where attendees can see how toys are made, including who and what materials are used. SkreamZ is a small haunt with a small budget, and to be honest, the temptation is there to dismiss it. However, if you give it a chance, you will not be disappointed.
---
Cast:

8.75
The actors of SkreamZ show enthusiasm and intensity. They are very verbally interactive, so when we asked questions, they would reply back. None of the actors broke character in the process. Several of them used props, such as the girl in the doll hand room who wanted to chop our hands off with a guillotine, the porcelain doll-faced men in the maze brandishing machetes, the mad scientist dissecting a human body in research and development, and the bunny masked man who chased us out of shipping and receiving with a chainsaw. There was some original dialogue, such as the lady in the front office warning us not to touch her toys, and the janitor monsters in the restroom warning us not to use the toilet, but some actors used old clichés, like "Get Out" and "Come play with me."
---
Costuming:

8.75
The costumes in SkreamZ are original, and are not the Halloween department store apparel. Many actors wore Victorian-era clothing and makeup in the style of Victorian-era porcelain doll-faces. There were a few masks worn in that same porcelain doll style. The actors of the puppet master room had demon masks and walked on stilts, giving them a very tall and menacing appearance. There was a stuffing room that mocked the "Build-A-Bear Workshop," where we encountered actors in life size bear costumes. The doll room had a couple evil looking Teletubbies walking around, and the mad scientist in the research and development room was covered in blood. The most unique costume was in the inverted ball pit, where an actor was dressed as an inflatable tyrannosaurus rex. Upon exiting the shipping and receiving area, a man wearing a cute bunny mask chased us with a chainsaw. The combination of Easter Bunny and chainsaw was quite unforgettable.
---
Customer Service:

9.25
SkreamZ is a very safe haunt to walk through, no tripping hazards, and visible "Exit" signs. The only advertisements are small signs on stakes scattered sporadically in the city of Fairfield. As you arrive to the location, there are sidewalk/sandwich boards with the haunt's name pointing the way. SkreamZ is easy to find because it's on a busy street, and there is plenty of parking. The ticket booth was easy to spot, along with a sign with the safety rules posted. Unfortunately, there is no queue entertainment while you wait in line. The staff was polite and very helpful when we asked questions. They were easy to find, because they all wore black shirts and jeans. Since Skreamz is a small haunt in a store front, they don't have public restrooms, no concession stands, no gift/souvenir shops, no games or any side entertainment.
---
Atmosphere:

8.25
SkreamZ is located in a strip mall, so that's the overall vibe on the outside. There are sidewalk signs pointing to the location, and a banner with the haunt's name above the store space. No music is heard outdoors, nor any actors seen. Inside, the décor felt like the lobby to a professional haunt. It was a small space, so there was no room for entertainment. A unique aspect to the lobby was a wall where customers were welcome to tag their names and thoughts. We couldn't resist leaving our remarks with: "Thescarefactor.com & Team In-corpse-a-rated was here".
---
Special Effects:

8.25
For a small haunt, SkreamZ packs a lot of punch. The organ music stands out in the front office, but music is less noticeable throughout the rest of the haunt, which is ok, because there was no awkward silence as we proceeded in SkreamZ. The scenes were detailed very well. From the front office, we walked through a white claustrophobia tunnel to the puppet master's room. Life-size marionettes surrounded us, and we knew one of them was going to startle us. The doll hand room surprised us with two giant hands coming at us; we felt like Fay Wray next to King Kong. The life-size Rockem Sockem Robots looked amazing, but they didn't move. The research and development room resembled a mad scientist's laboratory, as human bodies were being dissected. The haunt was dimly lit, which gave it a great ambiance. Lighting played an excellent part of the restroom, as the practical bulb flashed on and off, which allowed actors to sneak up towards us.
---
Theme:

9.25
The theme of SkreamZ was very obvious throughout the haunt, the Laffco Toy Factory. Most haunts we encounter often use the same themes every year, from zombies, to psychotic clowns, insane asylums, mad scientist's laboratories, hillbilly cannibals, serial killers, and vampire's lair. We see a few haunts this year using a demented fairy tale theme as well. SkreamZ deserves props for going for a theme unique in the Northern California area, and we felt that it was a refreshing change. Each of the different rooms of the haunt related to what you'd expect to see in a toy factory, but with a spooky spin.
---
Fright Effect:

8.25
SkreamZ delivers on scares. In fact, Debbie confessed to me that she almost pee'd her pants, when actors that blended in with the scenery came out of nowhere to scare us. What really startled me was the tyrannosaurus rex running full bore at us from the darkness of the inverted balls hanging from the ceiling, because it was huge. The majority of scares used were startles from hidden corners and banging of props. The final scare came from the bunny man wielding his chainsaw, thus chasing us out of the haunt.
---
Value:

9.25
The time it took to walk through SkreamZ was approximately 15 minutes. With a General Admission price of $12, we feel this haunt is a real bargain. SkreamZ offers the discount price of $10 to active military, emergency personnel, and students with a valid school I.D. There were no dead zones; all floor space was utilized to its potential. Overall, we would recommend that since it is a small haunt, it's more worthwhile to customers within the neighboring cities of Fairfield, rather than making an hour plus trip to attend.
---
Guest ReviewsGuest Average: 0 out of 10
Sarah – 10/10Challenge Accepted was awesome! Me and my boyfriend were looking for escape rooms in our area, and …show more as poor college students, price was a big factor. Despite being only two small locations in the mall, they have multiple rooms, at 20, 40, and 60 minutes long, with the 20-minute rooms being only $10 each! We've been back multiple times, and loved every one! Staff is very helpful and enthusiastic about their job, and is thrilled to explain all the little secrets after you escape. Will be back every time they make a new room!
Norma – 4/10We visited this attraction on the last night of their 2018 season I believe. We did show up late …show more (about 20 minutes before they closed) and it was dead in the waiting line. Regardless, every group that was in the haunt somehow ended catching up to one another. We walked as slow as we could knowing there wasn't anyone behind us but we still couldn't stay away from the group in front of us. They had one teenage female that was petrified of everything so all the monsters kept taking advantage of it, cornering her every chance they got. They also followed her through multiple scenes that weren't theirs while our group tried to stay behind some and there were no entertainers around because they were all following her. When they would stop and turn around to go back to their base spots (if they even have them there), some of them just walked passed us without any effort towards scaring us. It was a disaster. This chic's name was Lauren and by the time we got to the exit of this thing, we were relieved that we didn't have to hear her name called out over and over and over anymore. She had to of been extremely annoyed by it herself. It took all of the fun out of it. Actors even stopped us in some of the maze portions so the other monsters could entertain their group for quite some time and they would just be staring off into outer space. The only way we knew they could talk is because they said Lauren's name already. Besides that, costuming was mostly store-bought quality. Nothing different to look at here. Scenes were the same. Some looked as if they had been built out there in the woods for years and they've sat through the seasons and no one's ever gone back to touch them up. Parts of the maze where there's a lot of plastic and wood seem to possibly be a danger. We didn't see any actors for quite some time in them bc they were following Lauren and if someone ignited one of these things, I'm afraid it would have taken us a long time to find the exit. Some spaces were very tight for us, if those were to fill with smoke where there are roofs, I don't think that would be good at all. At one point, we didn't know where to go at all so we weaved through these pipe-like things and found a hole and we started walking on this really dark path into the woods. There were props and things out there but 0 lights. Come to find out, it looked like a previously closed portion of the trail because when we got to the end of it, there was no way to get back into the maze. We had to crawl under caution tape to get back in. That right there tells you that no actors were paying any attention to our group. We paid full price for our tickets that night and we honestly should have just passed this place up. We've been here before too and it wasn't that bad. The highlights of the trip were the gentleman that introduced us to the park and gave us the rules before we went in. There was also one clown (Pickles, maybe
?) that actually put effort into scaring us but he was mostly one of the only ones. In one of the mazes there was a chainsaw assailant behind a door and we could hear the saw and see him through the crack of the door but we couldn't get in. When that door finally opened, holy shit! That was the best scare in there for sure! Also, there are places where you will need to duck down, tight corridors as mentioned above, uneven terrain, and a lot of walking (especially if you're bad at mazes) so be prepared for that.
Norma – 6/10Maybe we just went on a bad night but we weren't very impressed with this haunt. We had heard many …show more good things about it and we ended up with a free Saturday night so we gave it a shot. We showed up at probably 9:30 at night. Waited in line maybe 15-20 minutes so that wasn't bad. We really didn't have problems with spacing inside the haunt except for a few times but we were able to slow down and it helped when there wasn't anyone behind us. I will say, there were a lot of unique things in the haunt portion. One interactive set was very different and unnerving. Some of the characters were really into their roles while others were bland. One was sitting on top of a washing machine and he jumped down and we were thinking, "Oh shit" but he didn't do anything, he just jumped at us a little and said, "What?" In the outdoor portion of the haunt it was a bit too dark to see the characters, especially the Creeper. Our favorite part was the alligator! They know how to utilize this now, commonly-seen prop to the fullest for sure! If you are likely to pee your pants, you just might lose it on that one! I would give the house itself a 7 out of 10. Now we were under the impression that the corn field was haunted too. Although it was a good maze, there were three scareactors in it and they were terrible. No lights, sounds, sets, nothing but mud and corn and the dark. At first it was creepy but after we walked and walked and nothing happened, we were aggravated and ready to find our cars. The last actor that we came across could have hidden well since they were in all black but they didn't, they stood in the middle of the trail acting like they couldn't see, whispering to us as we walked asking us if we were customers. Wow. Don't upgrade to the corn if you're expecting a fright in there, it won't happen.