Review of The 715 Haunted House Haunted Attraction
Review of The 715 Haunted House Haunted Attraction
Review of The 715 Haunted House Haunted Attraction
The 715 Haunted House
The 715 Haunted House is a Haunted Attraction located in Canton, MA.
95 Washington Street, Canton, MA 02021View All Details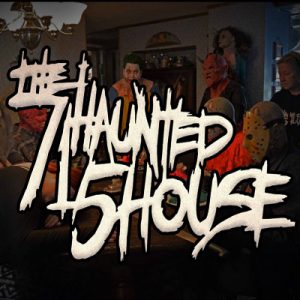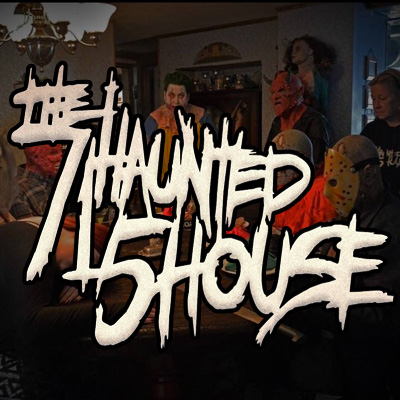 Features:
Free Parking, Handicap Accessible, "Old-School" (Low Tech), You will NOT be touched, Movie Characters, Original Characters, Covered Outdoor Waiting Line, All-Indoor Attraction
Team Hallowoosh reviewed this attraction on October 8, 2016.
Final Score:

9.4
Summary:
I can't get enough of the 7-1-5 Haunted House. Each year they manage to get better and better at what they do without changing their style. Now in its sixth professional season at the Canton Village Shoppes in Canton, Massachusetts, the 7-1-5 has a fantastic area directly behind the main buildings. I discovered the 7-1-5 back in 2012 when they were probably the best home haunt in all of New England. Going through the little area they had to work with I remember asking why they hadn't gone pro yet. Little did I know that the next haunt I was visiting that evening was actually a test haunt to see how well an attraction would do in a shopping area. The next year the 7-1-5 went pro and put on a great show! Ever since then I have returned to the 7-1-5 seeking that perfect balance of hardcore Halloween haunting and home grown family October fun that they always achieve.
---
Cast:

10
Michael the director and owner, hand picks the cast each year during open auditions. Every year I am stunned and overjoyed by the performance each and every actor gives. Practically none of the actors have ever broken character under any circumstances. Victims and monsters alike are all very believable and dedicated to their craft. Trying not to give away any details there is really only one way I can describe how well the actors perform. Plenty of times I go into a haunted attraction and see actors sluggishly getting back to their spots, or waiting too long to pop out, or the ever-popular face stare. When I walk into the 7-1-5 not only have I not ever seen any of the actors doing anything I disprove of, I can almost feel like they hate the sluggish acting just as much as I do. I need to throw a bit of love to the few actors who chase every single group down a hallway all night long. Physically these actors are up for anything. I'll also throw a bit more love to their Jason Voorhees who had to keep a group of about 100 kids at bay in the parking lot. I would have expected some officials to come out and tell the kids to leave but Jason remained professional, never breaking character, taking pictures, slashing the ground and doing what he loves. I can't say enough great things about the clown. All clowns in the 7-1-5 are great but in my years of traveling around the country there is only one clown that has ever truly freaked me out. At any moment you don't know if he's about to let out his iconic menacing laugh or bite your face off. They are truly a group of dedicated professionals.
---
Costuming:

9
The costumes and makeup are very well done. I particularly enjoyed the effort put into the makeup on a few characters. Toxins seem to have melted some of their skin off and neon paint outlines the details perfectly. Porcelain dolls with cracked faces and bloody mangled body parts falling off of floor-bound victims are just a few more aspects of their makeup that I found pleasing. All the masks that they use inside the house are not easy-to-find, store-bought brands. The actors also do a great job in bringing the masks to life. This was the first time I've ever seen a Jason character take his iconic hockey mask off to expose the rotten flesh underneath. Even the hockey mask was detailed and authentic enough to know it was worth some money.
---
Customer Service:

9.5
Finding the 715 Haunted House can be a little tricky if you are not familiar with the area. The Canton Village Shoppes have a large parking lot located around and in the back of the main shopping area. This year the owner decided to hang up these super cool character banners on each of the light poles leading to the back of the building, making it much easier for people to find. A little booth is set up at the front entrance and you can't miss it. Everything else looks like a general corporate building and then this wooden blood shed stands out like a sore thumb. I've always appreciated that the shed has the dates and ticket prices posted permanently on the shed for people during the day. It's not too often I find a haunt in New England with general information posted when no one is there. Kristie was maintaining the line the night I went to visit and she is sweet to everyone. She even has an annual visitor who gets a piece of candy if she makes it through the attraction. She was more than happy to talk to me about the haunt and loved talking with the customers. I mean they are about to face their worst nightmares so it's nice to have a friendly talk right before you go in. Audrey works the ticket booth and loves a good chat as well. You will find warm hearted friends outside of the 715 Haunted House. Inside, there are plenty of exits for people who can't go further. They have routes mapped out for anyone too afraid or if an accident happens.
---
Atmosphere:

10
Other than the banners and a ticket booth there really isn't much to look at on the outside of the haunt. The open-faced windows leading into the haunt are blacked out completely. This almost gives it a better frightening feel due to the element of the unknown. Sometimes elaborate facades give the notion of a fake theatric show. When the next group is ready to go in they are signaled by a clown hand that is slowly peeping out of the door. Everything feels safe and fun outside but once you go inside it's like stepping into a completely different world. Every room has its own music or eerie tone to set the mood perfectly. Lighting in a haunt is something I've never been great at judging because it's an element of the haunt industry I've never personally dealt with. Some places have hardly any light at all and I can simply tell myself it is supposed to be that way. Sometimes I've seen a mag light duct taped to a tree branch to light a scene and for some reason it worked better than a professional-lit scene. When I see the lighting put together in the 7-1-5, I develop a better understanding and a deeper respect for it. The color choices are beautiful and really set the tone and mood of the scenes. Exiting the haunt may give you hopes that all is safe and well because there is no music or dim colored lights. But think again, they have a little something everywhere you go.
---
Special Effects:

8
Every year the 7-1-5 begins their show with a short video detailing what the haunt is all about. A strobe light is strategically placed in a scene of its own at the end of the haunt. Other than that the haunt makes do without the use of special effects. The actors and atmosphere make up for anything technology could achieve. Certain restrictions are enforced due to the location. Use of fog and gas power chainsaws are prohibited, so they use an electric one instead. Even their props are positioned to make them look like they are about to move because they can't use air powered animatronics. But like I said, their actors and atmosphere are set up in such a way you won't be disappointed.
---
Theme:

9.7
The name "7-1-5" comes from the address of where the original haunt started. The home haunt was always on some level of an interactive experience and dates back to the late seventies, making the 7-1-5 name the oldest in New England's Halloween attractions (with Haunted Labyrinth a close second starting in 1984). However, the theme changes from year to year. This year we enter the house of "The Collector" who has recently deceased. He was obsessed with traveling the world to collect all things that go bump in the night. Collecting more and more of these creatures he became influenced by them. He would then lure people into his home and torture them to death. When he was about to die he made arrangements to release the creatures in his home so long as his body could stay inside. This way he could hear the screams of all the people that have accepted his invitation into his house. This is more of a genius way around the whole theme changing dilemma that we see with so many haunted houses. There is a demon room and a movie character room and clown room and yes, they don't mix. But, if they are creatures captured and brought to one house, than that makes a hell of a lot more sense. The theme of a collector releasing his creatures on you after he tricks you into entering his house is the perfect excuse for why all these different characters exist under one roof.
---
Fright Effect:

9
Each actor is placed in a role they are naturally good for. The clown has the greatest laugh I have ever heard and it haunts my dreams. The mutated zombies twitching their bodies around and inhaling their screams is just freaky. The girl victims crying to be freed made me feel for them. Everyone inside did the job they are best at doing and it truly is scary. Once you step through that door you are in their world. Regardless of knowing you are still in a retail building, you feel like you are nowhere near a safe haven. Hiding places are purposefully made for certain actors and if there isn't a hiding spot then the actors know to be creepy in other ways. There aren't many haunts that I can say gave me the creeps but the 7-1-5 has earned that praise for many years now.
---
Value:

10
The haunt is a bit on the shorter side but I've always been immensely impressed with their use of space. The 10 minute average walkthrough will cost you $18 but a $3 off coupon is available at almost any retailer right there at the Canton Village Shoppes. I've been saying this for years now, the 7-1-5 is the type of haunt that makes me proud to be involved with the industry. You can feel the devotion and passion they put into the show every time you go through. I know that the 7-1-5 is going to be a known force to the haunted community in the future because of that love and passion for this business. When you go in to see them you'll be telling yourself the same thing!
---
Guest ReviewsGuest Average: 0 out of 10
Sarah – 10/10Challenge Accepted was awesome! Me and my boyfriend were looking for escape rooms in our area, and …show more as poor college students, price was a big factor. Despite being only two small locations in the mall, they have multiple rooms, at 20, 40, and 60 minutes long, with the 20-minute rooms being only $10 each! We've been back multiple times, and loved every one! Staff is very helpful and enthusiastic about their job, and is thrilled to explain all the little secrets after you escape. Will be back every time they make a new room!
Norma – 4/10We visited this attraction on the last night of their 2018 season I believe. We did show up late …show more (about 20 minutes before they closed) and it was dead in the waiting line. Regardless, every group that was in the haunt somehow ended catching up to one another. We walked as slow as we could knowing there wasn't anyone behind us but we still couldn't stay away from the group in front of us. They had one teenage female that was petrified of everything so all the monsters kept taking advantage of it, cornering her every chance they got. They also followed her through multiple scenes that weren't theirs while our group tried to stay behind some and there were no entertainers around because they were all following her. When they would stop and turn around to go back to their base spots (if they even have them there), some of them just walked passed us without any effort towards scaring us. It was a disaster. This chic's name was Lauren and by the time we got to the exit of this thing, we were relieved that we didn't have to hear her name called out over and over and over anymore. She had to of been extremely annoyed by it herself. It took all of the fun out of it. Actors even stopped us in some of the maze portions so the other monsters could entertain their group for quite some time and they would just be staring off into outer space. The only way we knew they could talk is because they said Lauren's name already. Besides that, costuming was mostly store-bought quality. Nothing different to look at here. Scenes were the same. Some looked as if they had been built out there in the woods for years and they've sat through the seasons and no one's ever gone back to touch them up. Parts of the maze where there's a lot of plastic and wood seem to possibly be a danger. We didn't see any actors for quite some time in them bc they were following Lauren and if someone ignited one of these things, I'm afraid it would have taken us a long time to find the exit. Some spaces were very tight for us, if those were to fill with smoke where there are roofs, I don't think that would be good at all. At one point, we didn't know where to go at all so we weaved through these pipe-like things and found a hole and we started walking on this really dark path into the woods. There were props and things out there but 0 lights. Come to find out, it looked like a previously closed portion of the trail because when we got to the end of it, there was no way to get back into the maze. We had to crawl under caution tape to get back in. That right there tells you that no actors were paying any attention to our group. We paid full price for our tickets that night and we honestly should have just passed this place up. We've been here before too and it wasn't that bad. The highlights of the trip were the gentleman that introduced us to the park and gave us the rules before we went in. There was also one clown (Pickles, maybe
?) that actually put effort into scaring us but he was mostly one of the only ones. In one of the mazes there was a chainsaw assailant behind a door and we could hear the saw and see him through the crack of the door but we couldn't get in. When that door finally opened, holy shit! That was the best scare in there for sure! Also, there are places where you will need to duck down, tight corridors as mentioned above, uneven terrain, and a lot of walking (especially if you're bad at mazes) so be prepared for that.
Norma – 6/10Maybe we just went on a bad night but we weren't very impressed with this haunt. We had heard many …show more good things about it and we ended up with a free Saturday night so we gave it a shot. We showed up at probably 9:30 at night. Waited in line maybe 15-20 minutes so that wasn't bad. We really didn't have problems with spacing inside the haunt except for a few times but we were able to slow down and it helped when there wasn't anyone behind us. I will say, there were a lot of unique things in the haunt portion. One interactive set was very different and unnerving. Some of the characters were really into their roles while others were bland. One was sitting on top of a washing machine and he jumped down and we were thinking, "Oh shit" but he didn't do anything, he just jumped at us a little and said, "What?" In the outdoor portion of the haunt it was a bit too dark to see the characters, especially the Creeper. Our favorite part was the alligator! They know how to utilize this now, commonly-seen prop to the fullest for sure! If you are likely to pee your pants, you just might lose it on that one! I would give the house itself a 7 out of 10. Now we were under the impression that the corn field was haunted too. Although it was a good maze, there were three scareactors in it and they were terrible. No lights, sounds, sets, nothing but mud and corn and the dark. At first it was creepy but after we walked and walked and nothing happened, we were aggravated and ready to find our cars. The last actor that we came across could have hidden well since they were in all black but they didn't, they stood in the middle of the trail acting like they couldn't see, whispering to us as we walked asking us if we were customers. Wow. Don't upgrade to the corn if you're expecting a fright in there, it won't happen.