Review of The Ghoullog Haunted Attraction
Review of The Ghoullog Haunted Attraction
Review of The Ghoullog Haunted Attraction
The Ghoullog
The Ghoullog is a Haunted Attraction located in North Conway, NH.
1 Skimobile Road, North Conway, NH 03860View All Details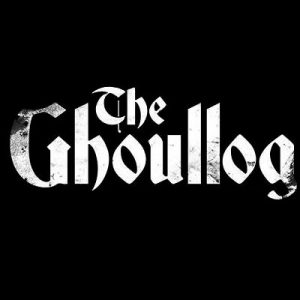 Features:
Free Parking, Handicap Accessible, Food/Concessions, Gift Shop/Souvenirs, Optional Games/Midway, You will NOT be touched, Original Characters, Covered Outdoor Waiting Line, Indoor/Outdoor Waiting Line, Indoor/Outdoor Attraction
Team Hallowoosh reviewed this attraction on October 14, 2016.
Final Score:

9.31
Summary:
The name of this place alone is almost poetic. Both mysterious and evil, the mention of something called "The Ghoullog" has been enough to make people nervous without knowing why. Not to be confused with the Russian labor camps during the Stalin era "Gulag" or the delicious meaty stew "Goulash". Although you might find elements of each hidden within this grim malice I call New England's most twisted haunted attraction. 2016 brings us to ten years in the shadow of Mount Cranmore ski resort. Located directly east behind the beautiful town of North Conway, this haunted attraction is not what any first timers ever expect. The beautiful autumns in New Hampshire by day will take your breath away, come night time The Ghoullog's method of taking your breath is a bit more … literal.
---
Cast:

9.6
What a crazy bunch of nutcases this lot is. They have everything from screamers to mutes to singers to wild chatterbox experiments. Over the years I have seen some incredible performances from their loyal returning cast and fresh meat cast as well. I have always been impressed by the hard work and dedication I see from each of their characters. First year I attended The Ghoullog I'll never forget the way one of their creeps bent and twisted as they slowly made their way to me from the end of a fog-filled hallway, barefoot. Co-owner Lance Davis has played a different character every single time I have visited and there is absolutely no telling which character he is. Completely different voice and movements that do not represent him in any way you would know him in the outside world. This method is something I see quite often in many of the cast members every year. Once they clock in and dress up, they become something else you would never think they could become. It's not all pop out scares and in-your-face heavy breathing. Whether they are crazy, tiny lunatics or bloodthirsty beefcakes, I always see an element of working with their environments like a relationship between characters and the sets. Almost like the scenes and the characters are one. I'm never looking out for where the next psycho is going to pop out because the cast works so well with their surroundings it is like the entire haunt becomes a character itself.
---
Costuming:

8.9
The only mediocre costume you might find roaming the compound is a bush camo suit. Every costume I've seen at The Ghoullog is authentic and/or custom made. I can't even give them my old costumes I got at Party City. The mentality is if we are going to put someone in a straightjacket then it's going to be a real straightjacket. Some haunts might think it's too hard to tell if an actor is wearing cotton or duct cloth. Some of us more seasoned attraction goers can tell and it can be a real let down sometimes, real costumes are guaranteed to satisfy everyone. Even the lab coats and surgeon smocks are real ones actually used once or twice in the medical fields. A Ghoullog classic is their porcupine creatures who resemble the monsters from the movie The Village. Their sticks protrude from the backs and they are always hiding in the shadows on the ground. Walking up to them you would swear it's just a dead shrub until it starts moving towards you with all the sticks clapping against each other. The same attitude can be found with their masks. With the exception of a few high-quality, silicone masks, every other mask they use (if they use it) is unlike any mask I've seen anywhere else. Gas masks with felt patches and teeth, fabric masks with jute twine stitched all over and covered in dirt and blood, just crazy creepy masks. The majority of the cast receives a great makeup job. Bloody and dirty is the name of the game. They have doctors with veins popping out of the skin and psychotic rednecks with greasy sweat all over their face. Everyone has their own character unique from one another in every way.
---
Customer Service:

9.3
Leaving the comfort of the lights in the center of town it always feels like I'm heading into danger. The Cranmore ski resort is easy to find since it has a grand entrance complete with a giant logo all lit up. But trust me when I say it is the only source of light on its street. Signs for parking are very recognizable and the parking attendants are very organized. We arrived at 5pm just to talk with the cast and crew and they already had a parking attendant on duty. Mr. Davis and his director Jim Chichwak are more than a pleasure to talk to and absolutely love what they do. The two of them started their haunt work as an epic Halloween party years ago. They have been an epic duo of horror ever since. You will have to sign a waiver before entering for theirs and your protection. The Ghoullog is not a contact haunt, unless you ask them really nicely, just joking. One of the greatest aspects of this haunt is their timed ticket lines. You can purchase your time slot for a top of the hour or bottom of the hour. Limited tickets are available in all time slots. This has drastically helped reduce the amount of waiting time. While you wait there is a bar not far from the ticket booth and a snack bar with pizza, nachos, pretzels, chili, and maple bacon doughnuts! I mean you gotta have the maple bacon doughnuts! What is a haunt without maple bacon doughnuts?! Did I mention the haunted playground? Find me another haunted attraction where you can slide down the side of a mountain on your own mountain coaster cart. A zip line built for two called the soaring eagle down the side of the mountain and a giant swing all in the darkness of the night. They also provide a great souvenir gift shop with T-shirts, hoodies, hats, shot glasses, wine glasses, Halloween decorations, Midnight Syndicate Albums!, and much more.
---
Atmosphere:

9.7
The main entrance into the building for The Ghoullog is lightly decorated and leads right to the bar and snacks. When you are ready to stand in line there is a tent outside where you wait to be called for entry. After they go over the basic rules you will have to walk 150 yards through the dark of night around the backside of the building. The sets change every year but that walk seems like it gets longer and longer every time. There is no music to guide you to your next destination, just pure instinct that you shouldn't go further, so naturally you go further. Once inside the haunt, after whatever they do to get you inside, you will notice that you are in a completely different world than the one you just left. The attention to detail everywhere you look is stunning. The timing of the groups makes the haunt as quiet as possible so the cast can give you extra attention. The walk through the woods might have the only forewarning of what may come when you hear the chainsaw in the distance. Woods are dimly lit strolls through the real forest where a rustling in the leaves could mean anything from an actor to a raccoon, so step carefully. Stepping out of the corn maze and back into the haunt for The Ghoullog's encore, I was shocked by the updates and expansions they gave the place. Everything in the haunt just feels like it wants to consume you. If an actor is trying to scare you it feels like the walls have eyes and at any moment they will start shrinking and trap you inside forever.
---
Special Effects:

8.8
In the recent years it seems The Ghoullog has been trying to lay low on the animatronics department unless they really believe it fits with their standards. They do have a few inside that are placed in great spots and work exactly when they should. There are plenty of dead bodies all over the place hanging or laying on the ground. My favorite has always been the actual body bag with god knows what in it. The creepy mystery of why the body bag is zipped up but these other gruesome bodies are on display rolling around on 1940's style gurneys has always fascinated me. The science lab is brand new this year complete with sewn together bodies and a massive light up control panel. Completely done by Mr. Chichwak, it is the biggest effect in the whole haunt that you won't find anywhere else.
---
Theme:

8.7
The story of The Ghoullog has changed a few times over the years but has always had a common "evil has taken over this building" theme to it. At first it was a military base that in a sort of ways paid a tiny tribute to the old gulags where the prisoners got revenge on the sadistic soldiers. For a while it became The Mercer Home for the criminally insane still playing on the prisoners or patients exacting revenge on their cruel caretakers. For the last two years The Ghoullog has played host to The Searching Winds Funeral Home. Have the dead awakened or have you ventured into the deep dark secrets of the home or both? The set they have made for the funeral home is one of the best things I have ever seen in my travels. Not much can be said about the outdoor attraction as far as theme goes. It is just a stroll through the woods with a few surprises. Back into building for one more time you are diagnosed as being insane and will see the doctor immediately. Apparently this isn't the Mercer Home anymore but everything you see is without a doubt a mental asylum with some real bad history.
---
Fright Effect:

9
Everyone does their job very well finding the right places to hide and knowing what to do if they can't. The realistic props and costumes and sets is unmatched to any other attraction in New England. I've been going through the attraction since 2010 and there is always something new and exciting to see that freaks me out. They are one of the very few haunts in the country that redo their whole set up every single year. The spirit of the place is the thing that gives The Ghoullog it's edge. It really is as if the characters step into another world and become one with the scene. That is hard to find in the world of haunted attractions.
---
Value:

9.5
The ticket price for The Ghoullog is $27 for a haunt that will last you approximately 30 minutes. Quick pass is available on busy nights for an additional $5. The haunted playground is $25 for all three rides. Quick pass is available as well for the haunted playground. Let's recap here; Short waiting lines, great food, great drinks, great rides, amazing, dedicated cast, creepy as hell scenes, thirty minutes of entertainment, friendly staff, Midnight Syndicate CD's, Maple Bacon Doughnuts… You should be checked into the Mercer Home yourself if you think this isn't worth it (oh whoops, I can't call it that anymore). Not to mention that North Conway is the epicenter of New England autumn enjoyment. Leaf peepers from everywhere come up to the white mountains to view the splendor of colors on the mountains and so can you. There are too many activities, country stores, restaurants, and hiking trails to see in one weekend. But by nightfall you can keep the October festivities going by checking out one of the greatest haunted houses on the east coast.
---
Promo Images:
Click to Enlarge
Guest ReviewsGuest Average: 0 out of 10
Sarah – 10/10Challenge Accepted was awesome! Me and my boyfriend were looking for escape rooms in our area, and …show more as poor college students, price was a big factor. Despite being only two small locations in the mall, they have multiple rooms, at 20, 40, and 60 minutes long, with the 20-minute rooms being only $10 each! We've been back multiple times, and loved every one! Staff is very helpful and enthusiastic about their job, and is thrilled to explain all the little secrets after you escape. Will be back every time they make a new room!
Norma – 4/10We visited this attraction on the last night of their 2018 season I believe. We did show up late …show more (about 20 minutes before they closed) and it was dead in the waiting line. Regardless, every group that was in the haunt somehow ended catching up to one another. We walked as slow as we could knowing there wasn't anyone behind us but we still couldn't stay away from the group in front of us. They had one teenage female that was petrified of everything so all the monsters kept taking advantage of it, cornering her every chance they got. They also followed her through multiple scenes that weren't theirs while our group tried to stay behind some and there were no entertainers around because they were all following her. When they would stop and turn around to go back to their base spots (if they even have them there), some of them just walked passed us without any effort towards scaring us. It was a disaster. This chic's name was Lauren and by the time we got to the exit of this thing, we were relieved that we didn't have to hear her name called out over and over and over anymore. She had to of been extremely annoyed by it herself. It took all of the fun out of it. Actors even stopped us in some of the maze portions so the other monsters could entertain their group for quite some time and they would just be staring off into outer space. The only way we knew they could talk is because they said Lauren's name already. Besides that, costuming was mostly store-bought quality. Nothing different to look at here. Scenes were the same. Some looked as if they had been built out there in the woods for years and they've sat through the seasons and no one's ever gone back to touch them up. Parts of the maze where there's a lot of plastic and wood seem to possibly be a danger. We didn't see any actors for quite some time in them bc they were following Lauren and if someone ignited one of these things, I'm afraid it would have taken us a long time to find the exit. Some spaces were very tight for us, if those were to fill with smoke where there are roofs, I don't think that would be good at all. At one point, we didn't know where to go at all so we weaved through these pipe-like things and found a hole and we started walking on this really dark path into the woods. There were props and things out there but 0 lights. Come to find out, it looked like a previously closed portion of the trail because when we got to the end of it, there was no way to get back into the maze. We had to crawl under caution tape to get back in. That right there tells you that no actors were paying any attention to our group. We paid full price for our tickets that night and we honestly should have just passed this place up. We've been here before too and it wasn't that bad. The highlights of the trip were the gentleman that introduced us to the park and gave us the rules before we went in. There was also one clown (Pickles, maybe
?) that actually put effort into scaring us but he was mostly one of the only ones. In one of the mazes there was a chainsaw assailant behind a door and we could hear the saw and see him through the crack of the door but we couldn't get in. When that door finally opened, holy shit! That was the best scare in there for sure! Also, there are places where you will need to duck down, tight corridors as mentioned above, uneven terrain, and a lot of walking (especially if you're bad at mazes) so be prepared for that.
Norma – 6/10Maybe we just went on a bad night but we weren't very impressed with this haunt. We had heard many …show more good things about it and we ended up with a free Saturday night so we gave it a shot. We showed up at probably 9:30 at night. Waited in line maybe 15-20 minutes so that wasn't bad. We really didn't have problems with spacing inside the haunt except for a few times but we were able to slow down and it helped when there wasn't anyone behind us. I will say, there were a lot of unique things in the haunt portion. One interactive set was very different and unnerving. Some of the characters were really into their roles while others were bland. One was sitting on top of a washing machine and he jumped down and we were thinking, "Oh shit" but he didn't do anything, he just jumped at us a little and said, "What?" In the outdoor portion of the haunt it was a bit too dark to see the characters, especially the Creeper. Our favorite part was the alligator! They know how to utilize this now, commonly-seen prop to the fullest for sure! If you are likely to pee your pants, you just might lose it on that one! I would give the house itself a 7 out of 10. Now we were under the impression that the corn field was haunted too. Although it was a good maze, there were three scareactors in it and they were terrible. No lights, sounds, sets, nothing but mud and corn and the dark. At first it was creepy but after we walked and walked and nothing happened, we were aggravated and ready to find our cars. The last actor that we came across could have hidden well since they were in all black but they didn't, they stood in the middle of the trail acting like they couldn't see, whispering to us as we walked asking us if we were customers. Wow. Don't upgrade to the corn if you're expecting a fright in there, it won't happen.