A Petrified Forest – Full Review
A Petrified Forest is a Haunted Attraction located in Altamonte Springs, FL.
1360 East Altamonte Drive, Altamonte Springs, FL 32701View All Details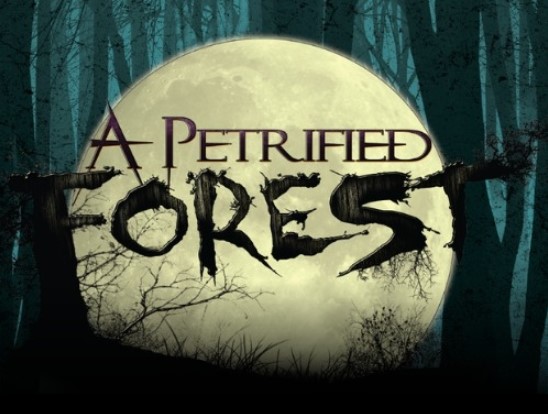 Features:

Free Parking, Food/Concessions, Gift Shop/Souvenirs, You will NOT be touched, Original Characters, All-Outdoor Attraction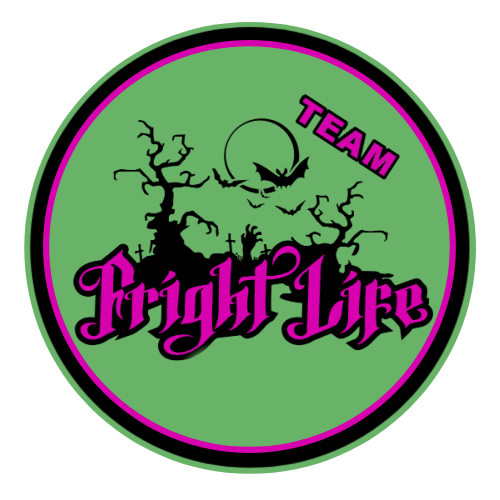 This attraction was reviewed on October 28, 2023 by Team Fright Life.
---
About Our Reviews and Rating System
---
Final Score: 9.12
Final Scores – By Category

Final Scores – By Attraction

Summary:
With 18 years of haunting experience, there is a reason why A Petrified Forest is one of the best in Florida. There is something scary for everyone. Well 'seasoned' haunt goers will love the attention to detail with the storyline and creative sets throughout the haunts. A Petrified Forest attacks all of your senses to make sure you get your money's worth. If you are in the Orlando area during the Halloween haunt season, this haunt needs to be at the top of your list!
---
Cast Score: 9.43
Cast Scores – By Question

Cast Scores – By Attraction

Cast Review:
The cast at Petrified Forest was plentiful, seasoned, believable, and dedicated. We met a few actors on our backstage tour and their team members who have been involved since the beginning 18 years ago. To keep that length of loyalty and give incredible performances consistently says a lot about A Petrified Forest as an employer. Outside of the theme parks, this was the first time in a long time that we have been to a haunt where every single actor gave their 100%. Not once did we hear cliché haunt dialogue like "get out" or "go away." Every actor embraced and became their role. All of the characters were unique and created to go along with this year's storyline. The actors were perfectly cast to fit each role. And when we say "every actor," that includes our "Terror Trolley" guide Bob. He knew how to entertain the passengers and set the mood for our arrival at A Petrified Forest. He started and ended our experience perfectly.
Other actor standouts were the turkey in "The 4 Gore Seasons" and the gypsy/witch on the bridge in "Merciless Magic." The turkey was terrifying. He could easily have made that character corny, but he was disturbing. We may think twice about eating turkey this Thanksgiving, thanks to him. The gypsy in "Merciless Magic" was relentless. She followed us across the walkway and bridge, whispering the evil things she was thinking. She was incredibly believable. She did not seem like an actor. She was a terrifying gypsy out to kill us.
---
Costuming Score: 8.91
Costuming Scores – By Question

Costuming Scores – By Attraction

Costuming Review:
With three completely different haunts, the costumes, makeup, and masks were varied. Some characters had masks, while other characters had makeup, and all of them were great. We loved how the costuming fit perfectly with each hunt, but also the overreaching storyline for this year. Even costumes that would have normally been a standard trick-or-treat type costume were altered and changed to make them fit the story and add to the experience. How do you make a human-sized turkey costume terrifying? Ask the costume team at A Petrified Forest. They know what they are doing.
---
Customer Service Score: 9.25
Customer Service Scores – By Question

Customer Service Scores – By Attraction

Customer Service Review:
Every team member we encountered was friendly and helpful. The score in this category would have been a 10 out of 10 were it not for the parking challenges. There isn't any parking near the haunt. That said, they have a great solution to that problem through a complimentary trolley from their off-site parking locations. You will need to plan for extra time to park and be shuttled back and forth to and from the haunt. Also, the closer you get to Halloween, the quicker the parking spaces fill up. They had plenty of staff guiding us to open spaces and helping everyone navigate the lots. The trolley shuttle ride was fantastic. They had video monitors playing the storyline to prepare us for the haunt. The trolley tour guide was incredibly entertaining. He made the short, 5-minute trolley ride fun.
When we arrived at the haunt, there was an outside queue leading up to the entrance and ticket windows. We waited in that line for about 20 minutes. Considering there were hundreds of people in that line, it was impressive how quickly they got us all through it. Their system of getting high volumes of guests through their haunt each night is effective. Once we got into the haunt, they marked our tickets with a color. There were color wheels near each attraction and in the pre-hunt areas. When the wheel was turned to our color, we were allowed to get in line. This worked out well because while we waited, we could enjoy the music, food trucks, and other vendors. Once we went through one trail, we could get in their fast pass lane for the other two trails.
---
Immersion Score: 9.2
Immersion Scores – By Question

Immersion Scores – By Attraction

Immersion Review:
This is one area that Petrified Forest does best. A Petrified Forest wasn't just trying to scare us; they wanted to entertain us at a much deeper, professional level. On our backstage tour, they told us that every year, they create an entirely new theme and story. Each of the three haunts is then tied into the theme and backstory. This year was no exception. The storyline continuity between the three haunted trails this year was beyond impressive. Their advertising, marketing videos, and website content provided the perfect setup for our experience. The storyline videos are played on the trolley ride from the parking area to the haunt.
This year's theme was "Mr. Snickersnee's Storytime Slayhouse." It was about Mr. Snickersnee, a kid's TV show host. One day, he came across a book called the "Kindernomicon." He opened the book, and the demons within took over his soul. He killed all the people on set. Now, he had a new, evil show. The "Kindernomicon" summoned three special guests for his show: a dark magician, an old-timey teacher who killed her students, and a creature who feeds on all the bad times that happen during the holidays. Those show "guests" were the focal point of the three haunted trails. Mr. Snickersnee can be seen wandering about the "yard" (aka waiting and food truck area) along with other original characters. The outside queue line also had its share of unique characters. One of them was a fire-breather. She was intimidating and mesmerizing all at the same time. So, before you make your way to A Petrified Forest next year, be sure to explore their website. It takes an already fantastic experience to the next level.
---
Special FX Score: 8.57
Special FX Scores – By Question

Special FX Scores – By Attraction

Special FX Review:
Another strength of a petrified forest is its set design. Since they come up with a brand new theme and do not do the same theme twice, they tear down all of the walls and all of the props and start completely fresh. Everything is stored in shipping containers and inventoried. While they may re-purpose items, they do not repeat. We were told on our backstage tour that the only thing that repeats every year is the corn maze. And that corn maze is real. They tear it down and replant the corn every year. This year, it appeared in "The Final Bell" trail and was immediately followed by a broken down, creepy school bus. We were directed into the bus through the back and then down the aisle as dead school children taunted us.
One of the stand-out sets this season included a raised walkway with a bridge in the "Merciless Magic" trail. It was long, and in some sections, it looked 10 feet off the ground. The set designers wound it through the trees and had amazing lighting and sound effects to complete the "witchy" vibe. Honestly, we could point out more incredible set pieces, but it should suffice to say that the team that builds a Petrified Forest is creative and experienced and should be applauded.
---
Scare Factor Score: 8.95
Scare Factor Scores – By Question

Scare Factor Scores – By Attraction

Scare Factor Review:
All three houses were great, But our favorite was the four core seasons. Sick and twisted spins on every national holiday. My personal favorite was Thanksgiving. There is something scary for everyone at Petrified Forest. They use jump scares, intimidation, scary costumes and makeup, and enclosed spaces to ensure something for everyone. They draw a fine line between humorous and disturbing. Even in the waiting area and the pre-haunt areas, there were characters on stilts, gruesome characters on stilts, and characters weaving their way through the crowd silently that would catch you off guard. This haunt attacks all of your senses to make sure you get your money's worth. With 18 years of Halloween season experience, there is a reason why a Petrified Forest is one of the best in the Orlando area. There is something about being in the woods that is inherently scary. Maybe that's from hearing and reading so many Grimms fairytales growing up. Petrified Forest takes full advantage of their wooded area.
---
Entertainment & Value Score: 9.5
E&V Scores – By Question

E&V Scores – By Attraction

E&V Review:
While we waited for our turn to get in line for one of the trails, there was plenty to do. There was a variety of food trucks to pick from. We chose the taco food truck and grabbed a snow cone from another truck. We did a little window shopping at the souvenir truck, enjoyed watching the roaming actors, and took a few pics at the photo spots. A great DJ was playing a variety of music. He was terrific at getting the crowd engaged. He made announcements, but more importantly, he helped us forget we were waiting. There was also a fortune teller and laser tag, but we did not participate. We will be sure to check them out next year.
We recommend adding the backstage tour to your ticket purchase. Zach was our guide. He was knowledgeable and fun. He also allowed our group to use props to scare some guests as they went through the haunt—definitely a highlight of our evening.
A general admission ticket was $36.98. You could also add on the backstage tour and the laser tag as well. We went with the "Bonus Cut" Pass for $49.98 each and included all three trails and the backstage tour. The three trails took us a total of 25 minutes to get through, putting minutes per dollar at 0.68. Excluding parking and trolley time, we spent just over 2.5 hours there including our time on the backstage tour.
---
View Full Score Sheet
---
Pics We Took From Our Visit:
---
Promo Images:
Click to Enlarge
---
Guest ReviewsGuest Average: 8.25 out of 10
Join Gembecki – 10/10 – October 20, 2018I go to A Petrified Forest every year and I must say this year really was the most intense I have …show more ever seen it. From how the whole "The Family" theme was tied into the rest of the haunt really made it flow telling a story. There were two different trails to choose from. One being interactive like a whole post apocalyptic feeling to it which was great because the sets and characters in it looked amazing and with it being interactive (lightly touching, taking you to different Areas without rest of group) was a great touch. The other trail the swamp was a more of "the family" back story and I gotta say not only was the acting of the characters/creatures incredible but the set design in the actual forest really is top notch. Overall in my opinion I think A Petrified Forest is the best haunted attraction in Florida. Every year never disappoints me or my family as we are already looking for next year.
Jesse Stoll – 360 America Haunt Tour – 6.5/10 – October 9, 2015Ticket Price: $12.50 (for both trails outdoors) *Normally $25 but O-Town Deal Est Wait Time: …show more Arrived late so no wait time Highlight: The wooden ride in the beginning that the 5 patrons individually walk in to their slot (similar to what is used to transport animals to their killing grounds) and the redneck house in the woods preceding a big adult baby crying about the killers in the corn fields (who come running at you shortly after). In One Sentence: A very creative concept to walk-through a half mile forest setting with heavy detail on the cabins and redneck charm, A Petrified Forest delivers some creepy surprises and puts you in the middle of a slasher horror film hovering around a Texas Chainsaw outdoor atmosphere. Aesthetics (7) (Costumes, Actors,Special EFX, Décor, Props, Set) The Story (6) (The Plot, Creativity) Intensity (6.5) (Scare Factor, Extremities) The Bottom Line Rating(Overall): 6.5 In 2015 360 America Haunt Tour visited 46 Haunts, 18 Attractions in 1 Month! If you have any questions feel free to email the review author at: jstollbbr@yahoo.com