Abattoir A Haunted Attraction – Full Review
Abattoir A Haunted Attraction is a Haunted Attraction located in Vincennes, IN.
321 N 2nd Street, Vincennes, IN 47591View All Details

Features:

Free Parking, Restrooms/Porta Potties On-Site, Gift Shop/Souvenirs, Special Events, Original Characters, Covered Outdoor Waiting Line, All-Indoor Attraction

Most Recent Video from The Scare Factor:
(Scroll for Scores and Written Review)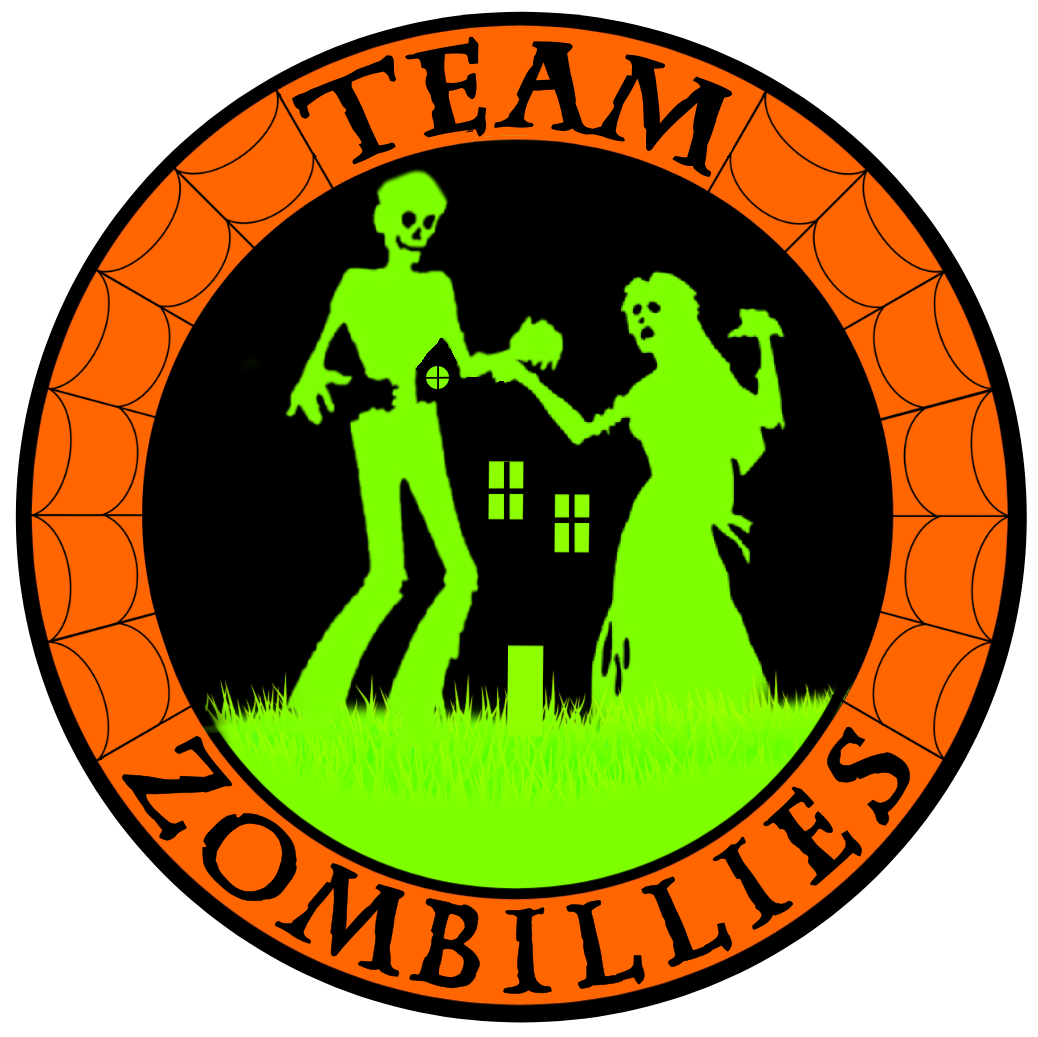 This attraction was reviewed on October 29, 2022 by Team Zombillies.
---
About Our Reviews and Rating System
---
Final Score: 7.54
Final Scores – By Category

Final Scores – By Attraction

Summary:
Abattoir is Vincennes, Indiana's first and only haunted attraction. This is still a reasonably new haunt, as 2022 marks its third year of bringing some great scares to life. This haunt offers two floors of disturbing encounters to terrify you to death!
This year, the freakshow and clowns have come to town, seeking refuge within Abattoir: Carnevil. What goes bump in the night, thrills with fright, and disorients with delight awaits brave visitors when they least expect it. This haunt offers a great mixture of high-end effects, more common Halloween props, and some of the most unique ideas we experience each season.
By the way, Abattoir is French for slaughterhouse; don't let the guise of a freakshow fool you.
---
Cast Score: 6.96
Cast Scores – By Question

Cast Scores – By Attraction

Cast Review:
On the night of our visit, Abattoir was our last stop, and we entered the haunt technically after their closing time. However, that did not seem to affect the crazies within. The number of characters filled the attraction rather well, but a few more would help keep the scares coming on both levels.
We're always excited to face Billy Bonzo, and this year was no different. We never knew where this clownified prisoner would be. He stalked us, surprised us, and threw a split body at us. Another stand-out character was the clown on stilts. Despite their large appearance, this clown was sneaky and popped up in various places throughout our journey.
For the most part, this crew was relatively quiet. A few made noises at us and screamed, but most of them stalked and stared. On the plus side, we didn't hear any generic phrases, but we would like to see more interaction from some of them.
A creepy doll was playing with fresh entrails from a dead body as we walked past, a zombie acted mighty hungry as it snarled at us, and the guy in the freezer wanted us to hang out with him. We're pretty sure we convinced him that he already had plenty of bodies as he let us go.
---
Costuming Score: 7.68
Costuming Scores – By Question

Costuming Scores – By Attraction

Costuming Review:
The characters utilized a combination of masks and makeup to enhance their looks. Most of the creatures in the upper level matched the freakshow theme rather well, but they got a bit different when we got downstairs.
We noted colorful clown makeup, crazy hair, wielded weapons, and maniacal masks. The clown on stilts had a complete costume, and the actress with the doll mask was wearing a full dress that worked with the mask well. At one point, a creepy-looking masked fiend rolled out from a wall with large creature hands and beady green eyes; this thing was downright nightmare-inducing!
We also noticed that Billy Bonzo had a complete costume. The guy in the freezer blended in well with the hanging bodies, and the pig with a knife looked intimidating.
---
Customer Service Score: 9.19
Customer Service Scores – By Question

Customer Service Scores – By Attraction

Customer Service Review:
Abattoir was easy for us to get to as our GPS led us to the building. Free parking is available along the street or in a large lot next to the building (opposite the ticket booth and queue area). However, we did not note any parking attendants or large signs to signify this area.
As we navigated past the front of the building, we found several tents on the other side where we could purchase tickets or other merch. Portable restrooms were on site, and tents covered part of the line (there was a chance of rain during this weekend). All staff we spoke with were friendly and helpful, but only a few were easily identifiable. There was a clearly-marked staff car stationed in front of the building.
Inside the haunt are multiple flights of stairs and some uneven flooring, so watch your step. However, the stairs were lit well, and we didn't encounter any scares on them.
We quickly found several videos, an FAQ section, dates, and prices on their website, all within a few clicks.
---
Immersion Score: 7
Immersion Scores – By Question

Immersion Scores – By Attraction

Immersion Review:
Abattoir does take place in a shotgun building in downtown Vincennes. But, other than a few bouts of decor, it doesn't quite scream "haunted house" yet. However, a small projector displayed creepy images on the side of the building near the ticket booth.
Multiple lights cast on the building, several signs, a projection in a window, and a carnival clown by their large sign let us know something spooky was going on inside. As we drove past to get to the parking lot, we spotted a stilt-walking clown on the corner waving at us.
Although we didn't notice a full storyline advertised, their theme this year was Carnevil, which was apparent before we entered by the several clowns noted outside. Upon stepping through the front door, the staff told us to hop aboard a dark carnival ride car to begin the show. From there, the various scenery, signs, and decor alluded to a carnival, but this theme was sort of lost in the downstairs portion.
The haunt kept us mostly immersed, although there were some quiet areas. After exiting, the haunt spits groups out near an alleyway at the parking lot. Although this is convenient in terms of parking, we would love to see them route guests through a gift shop or additional spooky-vibed areas as we've seen at other attractions, but their setup may not allow for this.
---
Special FX Score: 7.95
Special FX Scores – By Question

Special FX Scores – By Attraction

Special FX Review:
Abattoir is always a fun haunt to walk through for the effects as they change things from season to season (and sometimes from week to week for returning visitors). You can expect to see some unique contraptions and setups here that you won't see anywhere else.
The addition of the dark carnival ride car at the beginning was a fun way to begin the haunt and a nod to the team's creativity. This whole section was custom-made. Through the upper portion of the haunt, we zigged and zagged through various clown and carnival-styled areas. There were giant clowns, small clowns, clowns with chainsaws, and laughing clowns. A cotton candy machine sprayed us, and a shrinking hallway and a disorienting room of pool noodles sent us for a whirl.
Lots of upbeat, carnival-styled music filled the air. The closer we looked at the scenes, the more deranged we noticed they were. A convulsing body bag shook as we walked past it. Many walls had blood on them, we saw a prop that spun its head around in a complete 360, and an excited clown repeatedly laughed and spun in circles on the floor. A pick-a-door section revealed some interesting surprises, and a chainsaw hall left us against the opposing wall. An interesting display of a mermaid and shark was unlike anything we'd seen before.
Downstairs, things got a bit darker. A squishy floor, a large meat saw, a crawl tunnel, a rattling coffin lid, and a peeking skeleton effectively caught our attention. Although the effects in the basement didn't match the carnival as well, there was more of a realistic vibe going on down there. The sounds also increased in intensity.
As noted above, Abattoir uses some high-tech effects that we will get into below, but we'd like to say they were used very effectively. Several of them were fast-moving, and the sounds accompanying them were loud and demanding. Some of them also looked very realistic and gruesome.
At one point, a black telephone rang, forcing us to answer it to proceed. As we said, uniqueness goes a long way here!
---
Scare Factor Score: 7.3
Scare Factor Scores – By Question

Scare Factor Scores – By Attraction

Scare Factor Review:
Abattoir succeeded in getting multiple jumps and yells out of our group. We feel that they've got something that will get under the skin of many haunt enthusiasts alike, especially the younger ones.
The scares were heavily targeted at all members of our group. We also felt that many of them were harder to predict due to the haunt's layout and distractions, even for seasoned veterans. The only thing that really pulled down this score was the lack of a finale this season. Although there were stairs near the end, there was one last room guests walked through before they stepped outside, and there was no one there – only some spooky decor.
However, they threw all kinds of scares at us in the other sections, from loud noises, water blasts, and well-hidden characters to electrical warnings, tight spaces, gore, and scares from not just the sides but from above and below us as well. Several good double-taps hammered both of us. One was a well-placed drop panel where a prop tumbled out of the ceiling at us simultaneously. We guarantee this duo gets tons of visitors!
In addition, a bubbly concoction of fears awaits inside as well. If you're afraid of clowns, of course, there are plenty of them inside, but there were also pitch-black areas, shocking surprises, claustrophobic conditions, spiders, and more.
As noted above, Abattoir uses some high-tech effects. For example, large and loud monsters flew above us and plopped out from the ceilings. They also tried to cut us in half, and a giant wolf and rat tried to eat us! These effects had excellent placements and resulted in a scare nearly every time we saw them.
---
Entertainment & Value Score: 7.38
E&V Scores – By Question

E&V Scores – By Attraction

E&V Review:
During our visit, Abattoir only offered general admission tickets priced at $15. We hope they consider a fast pass or VIP option if they continue to get busier in the upcoming seasons. We also didn't notice a place to purchase tickets online.
Our total time inside Carnevil lasted 11 minutes. That brings their MPD (minutes of entertainment received per dollar spent) to 0.73. Although this is a shorter attraction, the ticket price is one of the lowest we see yearly. Considering the scares and fun inside, this is a heck of a deal for anyone looking for a fright near Vincennes, Indiana.
Regarding other entertainment provided with admission, there were a few photo ops. Aside from those, there wasn't much going on outside.
For those that may not be able to handle the full-on fright tour, ask for a SCARE-LESS adventure at the ticket counter as noted on their website. Abattoir is also known to open for off-season events; it looks like they have already announced an opening in February of 2023.
Can you escape Billy Bonzo and the frenzied freaks within, or will you end up among those hanged in the freezer?
---
View Full Score Sheet
---
Pics We Took From Our Visit:
---
---
Have you visited this attraction?
---
Past Awards
---
2022 Awards
Best Double-Tap - Drop Panel + Prop from Above (Given by: Team Zombillies)
Billy Bonzo - Leo Johnston (Given by: Team Zombillies)
---
---
Past Awards
---
2022 Awards
Best Double-Tap - Drop Panel + Prop from Above (Given by: Team Zombillies)
Billy Bonzo - Leo Johnston (Given by: Team Zombillies)
---