Abattoir A Haunted Attraction – Full Review
Abattoir A Haunted Attraction is a Haunted Attraction located in Vincennes, IN.
321 N 2nd Street, Vincennes, IN 47591View All Details

Features:

Free Parking, Restrooms/Porta Potties On-Site, Gift Shop/Souvenirs, Special Events, Original Characters, Covered Outdoor Waiting Line, All-Indoor Attraction

Most Recent Video from The Scare Factor:
(Scroll for Scores and Written Review)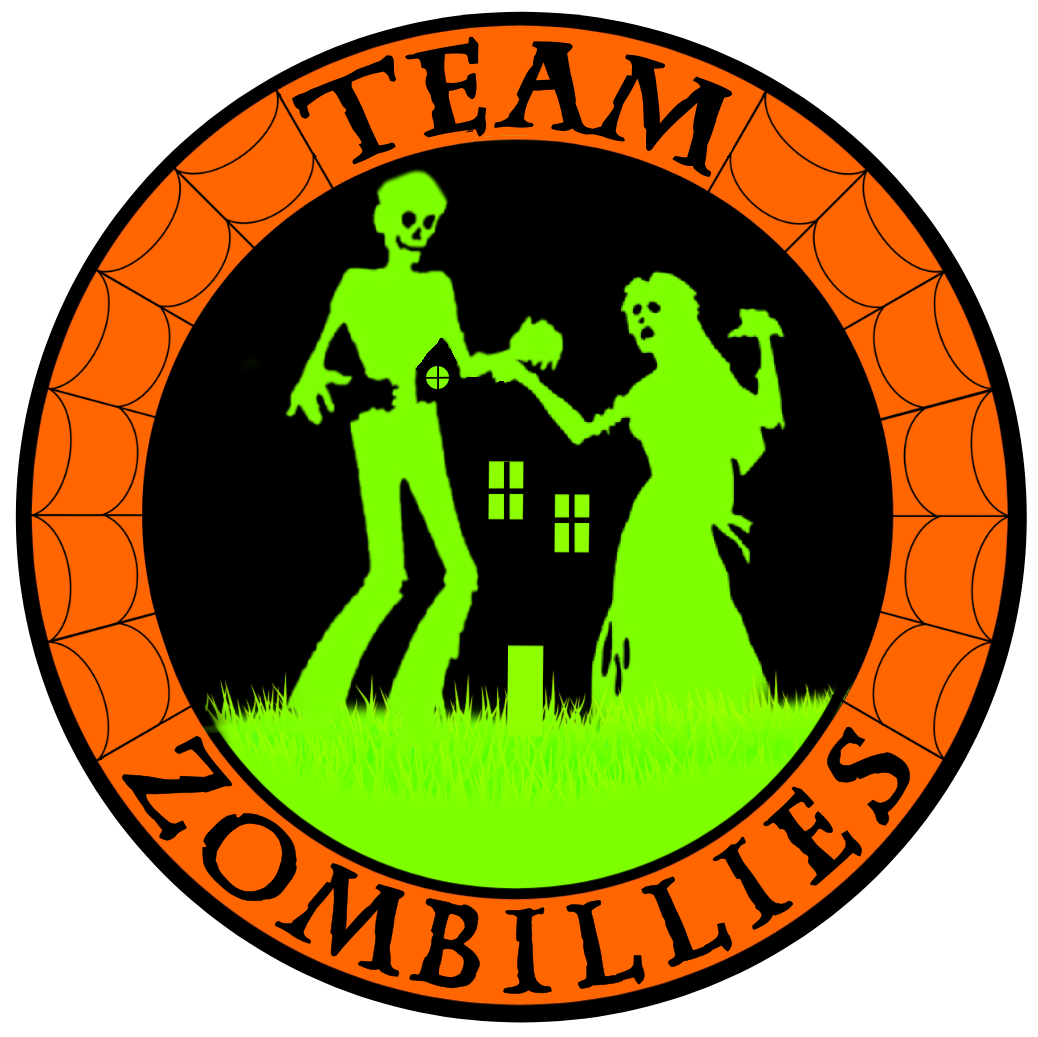 This attraction was reviewed on October 28, 2023 by Team Zombillies.
---
About Our Reviews and Rating System
---
Final Score: 7.58
Final Scores – By Category

Final Scores – By Attraction

Summary:
Historic Vincennes is home to one of the most unique haunts in the state of Indiana. Abattoir A Haunted Attraction is celebrating its 4th year in the business of scaring the pants off of anyone who chooses to enter their doors.
This year, Abattoir's theme is Chateau, defined as 'a sizable French country house or castle.' This is fitting due to the meaning of Abattoir in French being a slaughterhouse. Before entering the attraction, we were introduced to the tale of tragedy about the Gaston family that was filled with cannibals and torture. While we trekked through the two-story haunt, we encountered high-end special effects from thrashing animatronics to cleverly hidden secret passages we had to locate throughout our exploration of the Chateau.
Join us on our journey through Chateau Abattoir. Also, do not forget to heed this warning: Please don't feed the cannibals!
---
Cast Score: 6.89
Cast Scores – By Question

Cast Scores – By Attraction

Cast Review:
The cast of Abattoir was small but mighty, and we were introduced to many of the eccentric family members of the Gaston family. We did notice various spots that could've used more scare actors, but the ones that were throughout the haunt did their best to cover multiple rooms and provide scares in various locations. For example, the Living Statue Bust followed us from room to room in a surprise double appearance. Also, the ghostly character made a second appearance in a room that they didn't normally inhabit.
Some of the actors were terrifying in nature, including the giant rat monster and a few of the characters who appeared to be serial killers. Each character inhabited scenes that fit them, and they did their best to provide some kind of fright to our group. There was much to be desired from some of the actors as far as interactivity, and some just basically pointed out where to go or stalked us quietly. We had a memorable moment where we were stalked through a claustrophobic airbag tunnel by an actor who looked like a mix of Bagul from Sinister with a deranged serial killer mask. They led us into a Snuff film-like torture room where they directed us to sit in a duct tape- and blood-covered chair. Upon nervously doing so, he pointed at the camera and made a smiling motion for us to smile at the camera. This was unnerving, to say the least!
Additional standouts taunted us as well. The villain in a black apron (possibly the leader of the house, Francois), cut open a body right in front of us and demanded us to taste the victim's intestines. The rat monster from the basement had a great tandem scare with an animatronic rat and pleaded with us, "Hope my mother didn't frighten you!" We were also examined by a slaughterhouse butcher who declared that our skin was "tainted flesh!" In the future, we would like to see more regarding dialogue, and the banter back and forth would enhance the overall unnervingness of the haunt.
---
Costuming Score: 7.71
Costuming Scores – By Question

Costuming Scores – By Attraction

Costuming Review:
The characters of Abattoir all had complete costumes from head to toe, and we saw everything from full suits to dresses to match the chateau theme. One of the most memorable costumes was in the basement, as a rat character stalked about wearing animal pelts on its shoulders and claw-like gloves. The ghost that lurked in a couple of scenes wore a long white robe that reflected perfectly with the eerie light.
The masks across the board were excellent, and they mostly used high-quality pieces and silicone masks. The cleaning helper wore a silicone mask with dark, soulless eyes accompanying the full-length dress and apron. The cannibalistic butcher wore a long black apron and a creepy silicone mask. However, most of the characters that were wearing masks during our visit needed some makeup around the eyes to help cover exposed skin.
We were greeted in the introduction by a living statue of a Zeus-like masked character that fits perfectly as a bust decoration throughout the chateau. We also encountered many stereotypical cannibal characters with terrifying masks that looked as if they were sewn together from the victims displayed throughout our trek. One of the most frightening masks featured three faces sewn together in a basement gorefest. The other deranged killer with long black hair had a costume that was reminiscent of the horror movie Sinister, as they wore a signature black suit with a white shirt and led us straight into a Snuff film-like torture chamber with bright lights that showed off the killer's blood on their creepy grin.
---
Customer Service Score: 9.18
Customer Service Scores – By Question

Customer Service Scores – By Attraction

Customer Service Review:
Abattoir Haunted Attraction is located in an older building directly down the street from the Vincennes University campus, and our GPS took us straight to where the haunt is located. We saw a sizable lit sign, as well as a 12-foot animatronic mummy, that signified we were at the right place! The parking situation was kind of tricky, as there were no signs that indicated we were in the correct place to park. Luckily, there was a parking lot right next door to the building that was free, but it was not lit very well or had any parking attendants to help with parking. Free street parking is also available along the street.
Once we walked over to the area where the attraction was located, the ticket booth was very easy to identify, and they were selling both tickets and various forms of merchandise. Abattoir is cash only, but an ATM was located directly across from the ticket booth, in case you forget. All the staff members we encountered were both friendly and professional and were doing their best to keep the attraction running despite the rainy weather we experienced on our visit. For example, the line was covered by a few giant tents to keep those waiting in line dry from the elements.
The attraction itself was fairly safe, and we did not have any issues throughout our visit. There were also rules on the ticket booth that the maximum group size is four people and that patrons must sign a waiver before going through the attraction. Clear exit signs were marked in case of an emergency, and all the steps we had to traverse were well-lit. There were a couple of staircases we had to ascend and descend, and they were all lit with a railing to hold on to.
The attraction website is very easy to navigate and has the calendar right on the Home page, as well as directions, admission information, and a link to their Facebook page. There is a limited FAQ page, as well as videos and info about the attraction.
---
Immersion Score: 7.34
Immersion Scores – By Question

Immersion Scores – By Attraction

Immersion Review:
Abattoir is housed within a multi-story building in downtown Vincennes. This year, they've added a bit of decor to give it that extra hint of a haunted house vibe. They also added a ticket building this year, which was a welcomed feature.
On the home page of their website, they gave a little information about the theme this year, Chateau Abattoir. On-site, a storyboard that could be found near the waiting line gave guests the full story of the haunt. In short, in 1823, Francois Gaston opened the first slaughterhouse in Vincennes, Indiana. After many years of butchery and slaughter, he tried human flesh and took a major liking to it. He started selling it to his customers and eventually ate his own wife! His brother joined him, and they hosted horrific dinner parties at their family home at the Abattoir haunt's address!
For the 2023 season, the creators of Abattoir have restored the Gaton's historic home. Upon doing so, they uncovered many more horrible secrets that they were willing to share with anyone brave enough to enter. As we made our way through, this theme was made apparent, and some of the characters in the storyline were apparent, including the blind maid in the bathroom.
Along our journey, we did find some scenes, animations, and props that didn't fit as well as others, but we feel that overall, they did a great job at concealing last season's theme and bringing in the house.
Upon exiting, the haunt spits guests out behind the building next to the parking lot.
---
Special FX Score: 8.08
Special FX Scores – By Question

Special FX Scores – By Attraction

Special FX Review:
This is one of the categories that this haunt scored the highest in, and for good reason! This year, Abattoir had been transformed into a cannibalistic chateau, complete with Fleur-de-lis painted throughout, violin music, and tons of bodies and blood on display. Flickering lights added a spooky touch as soon as we entered the front garden of the house.
Inside, music lingered throughout the rooms and halls in many areas. Some of the sounds were more effective than others, such as the weird chanting hymns and a booming soundtrack in the basement! We could also hear some screaming from other victims and a creepy talking voice piercing a completely black area that said, "You can't see me, but I can see you! Do not turn on your flashlight; it will be taken away!" Yikes!
The upstairs section was appropriately decorated like a house with secret passages. We found a surprise in the chimney, an impressive werewolf statue, antique furniture, a ringing phone, a library in disarray, a child's bedroom, a cannibalistic kitchen, and a laundry room where it seemed as if the washer didn't really do its job…
There were some large animatronics with great timing! Although there was one up inside a bed canopy that we could hardly see, the others featured good placement, often coming out at the center of the group. Not only were they realistic-looking, but they sounded real, too. We saw one with its guts hanging down in the kitchen, a Miss Mercy in the kitchen, a man thrashing around on a bed, a group of clowns that attacked us all at once, a giant rat, and a giant dog, to name a few.
In addition, we found a plethora of other effects, such as string lights, a body that was cut open with loose intestines, giant spiders, spiral illusions, a hanged man thrashing about, a room filled with Halloween-store moving animations, bodybags, a claustrophobic passageway, a popcorn machine, makeshift movie theater, and more!
One of the creepiest rooms was reminiscent of a snuff film scenario with pieces of body parts and lots of blood on the walls. The room was lined with many pictures of people smiling, and it was lit with bright white lighting. In the middle was a chair, and a camera pointed at it. Later, we came across a movie projection of a man being beaten in that same exact room! How creepy is that?
---
Scare Factor Score: 7.13
Scare Factor Scores – By Question

Scare Factor Scores – By Attraction

Scare Factor Review:
This haunt packed quite the scare punch during its shorter duration! They caught us off-guard and creeped us out several times! There were three members in our group, and although many of the scares were spread amongst all of us, there were a few times when they were heavily front-loaded.
This house was a mind game! We don't find haunts using scares like this often, and it was a welcomed treat! Upstairs, the doors were well-camouflaged, which resulted in a trapped feeling, as if the cannibals really would keep and kill us! There was a lot of gore, dead bodies, and body parts on display for those with weak stomachs. We walked through this house on high alert – with no idea what would be awaiting us beyond each door, which created a good amount of suspense!
As we ventured down into the basement, the already creepy vibe was kicked up a few notches! As we were crawling through a transition zone, a large rat suddenly came out of the wall at us! We didn't realize how vulnerable we were on all fours until this night when we couldn't run away from this thing! A pitch-black section where a creepy guy was talking to us overhead was also unnerving, along with the snuff film room and viewing area! We're pretty sure they aren't just selling human meat…
In addition, you'll want to beware of the dog in the fireplace! We also received a great double tap from a ghost and a screaming animatronic at the same time! Also, the characters here may touch you, so be prepared for that.
In the end, we did navigate up a set of stairs, but there were some Halloween props going off once we got to the top. It's hard for them to utilize a crescendo finale here due to the rule of "no scares on stairs," and on rainy nights, no one wants to wait outside, but we would love to see them come up with a more effective finale in the future.
---
Entertainment & Value Score: 7.6
E&V Scores – By Question

E&V Scores – By Attraction

E&V Review:
Admission prices remain at $15 to take a tour through Chateau Abattoir. This year, our journey to find the exit inside through many hidden doors and past cannibalistic killers took approximately 14.5 minutes. This results in an MPD (minutes of entertainment received per dollar spent) of 0.97. While this is very close to average, this is an increase for this haunt! Their show was over 3 minutes longer this season compared to last year!
In addition to the entertainment we received inside, we did not notice any roaming queue actors to help pass the wait, but they had a few things outside to take photos with and a storyboard to read while waiting.
For the admission price and the quality of entertainment and scares inside, we absolutely recommend a visit to Abattoir Haunted Attraction – where ghosts, ghouls, cannibals, monsters, murderers, secret doors, and so much more are waiting for you!
---
View Full Score Sheet
---
Pics We Took From Our Visit:
---
---
Have you visited this attraction?
---
Past Awards
---
2022 Awards
Best Double-Tap - Drop Panel + Prop from Above (Given by: Team Zombillies)
Billy Bonzo - Leo Johnston (Given by: Team Zombillies)
---
---
Past Awards
---
2022 Awards
Best Double-Tap - Drop Panel + Prop from Above (Given by: Team Zombillies)
Billy Bonzo - Leo Johnston (Given by: Team Zombillies)
---
Join ourspookyadventures!
We visit Halloween haunted attractions year-round! Follow us for haunted house walkthrough videos, behind the scenes footage, and more!