Adams Family Haunted Woods – Full Review
Adams Family Haunted Woods is a Haunted Attraction located in Marysville, OH.
19698 Barnett Road, Marysville, OH 43040View All Details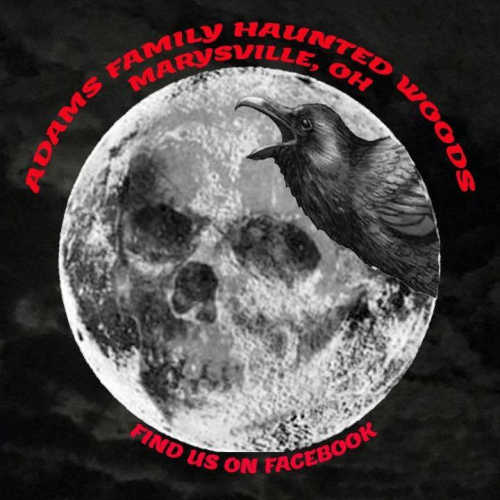 Features:

Free Parking, Restrooms/Porta Potties On-Site, "Old-School" (Low Tech), You will NOT be touched, Movie Characters, Original Characters, Uncovered Outdoor Waiting Line, All-Outdoor Attraction, Family Friendly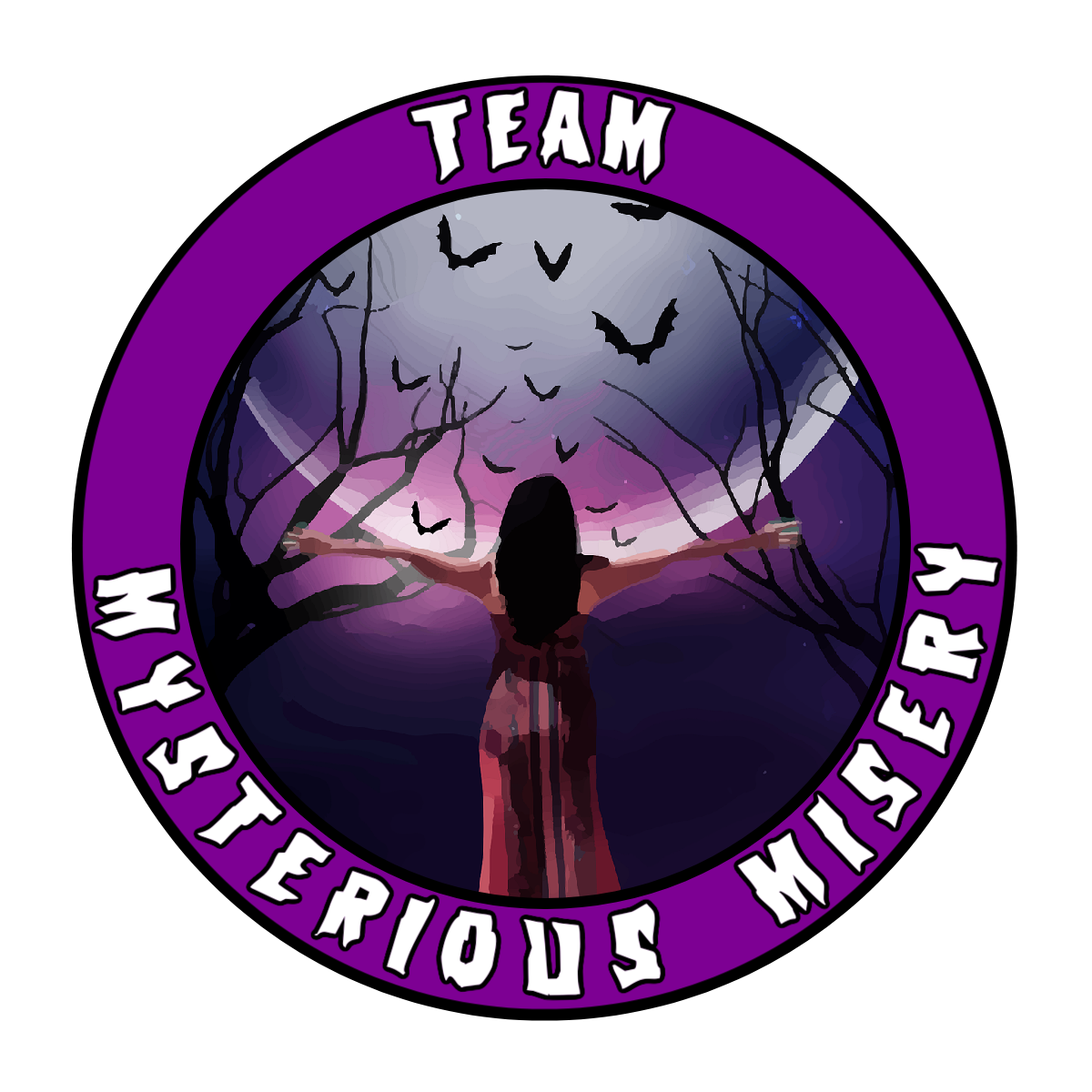 This attraction was reviewed on November 2, 2019 by Team Mysterious Misery.
How Do We Get These Scores?

Final Score:

7.14
How Did We Get This Score?

Summary:
Marysville, Ohio is where the Adams Family Haunted Woods can be located. On a long country road, the gates are lit up inviting you to the evil that consumes it. This is a home haunted trail that is operating in its 4th year as being open to the public. You will not find your normal haunt items here. However, what you will find is a passionate group of people who will entertain/scare you for seven acres. There is something about a haunted home trail that just screams Halloween.
---
Cast: 6.81
How Did We Get This Score?

Adams Family Haunted Woods has a unique cast that has a lot passion for this home haunt. Most of the cast is made up of family and friends, who are willing to put away their weekend plans and bring scares to you. When needed, the children jump in to help. Which leads us to a shout out to Bailey. At a young age she is doing great in her scene and it is refreshing to see a new haunt generation coming aboard.
We were shocked to hear there were only 16 actors on the trail. Those 16 did an effective job at getting our attention numerous times, making it seem as if there were more than 16. We did come across a few dead zones due to the lack of cast. The interaction varied depending on which creature you came across. Some of them will get better over time as they become more confident in their characters.
Some of the others that 'jumped' out at us were the Jester who wanted us to play and the clown who 'will lose his head' over you visiting.
---
Costuming: 7
How Did We Get This Score?

This is a home haunted trail so if you are looking for blockbuster costumes you will be disappointed. What you will get at this haunt is creativity and uniqueness in the costuming department. Heather is the makeup artist at the Adams Family Haunted Woods. If cast members want Heather to do their makeup, they must show up at 5:30 pm, so that she can adequately use her skills. Some of the creatures we came across had complete make up and you can tell Heather has skills. We are anxious to see her techniques and skills expand.
This haunt does utilize a lot of masks. They do this because they are outside and in the elements a lot. The masks are starting to be utilized in more appropriate ways. Costuming plays important roles in scenes and they do an adequate job at making these cohesive.
You will stumble across Jason Voorhees hiding out and he looks authentic. One look that we liked was the Werewolf by the Castle, he was a complete creature to help in the scene. Costuming was done well on Bailey, it helped enhance her Toy Box scene.
---
Customer Service: 7.8
How Did We Get This Score?

We could not find a website for the Adams Family Haunted Woods. However, their Facebook page offers lots of details and ways to get ahold of them if you have questions. The Facebook page is where we got the address. We had no problems getting there with our GPS. We did not see any signs on our way to the haunt. A tip for you is when you get on the road the haunt is on, go slow or you might pass it. When we got closer to the haunt, we saw blinking lights that gave us the indication that we were in the right place. As we pulled up, we were greeted with signs that showed the Adams Family Haunted Woods. When we pulled in, parking was in the grass to the right. Parking is free but can be tricky to get out if it rained. The path leading you to the hub is lit up with pumpkins.
The staff at the trail were very friendly and helpful. The hub has the ticket trailer. The price was $10 cash only. There was a warm fire pit you can stand around to warm your bones on chilly evenings. There were also Porta Potties close by while waiting. They have T-Shirts and photo ops available.
One tip to know is that Adams Family Haunted Woods does not run all haunt season they only run on selected dates, which you can find on Facebook. Because they are an outside haunt, the weather will play a role in whether they are open or not.
---
Atmosphere: 7.5
How Did We Get This Score?

The gate with the lights and signs let you know you have reached your destination of fear for the night. The walk to the hub from the parking lot gives you all the spooky feels. There is rustling in the trees of the wind and lit pumpkin buckets leading the way. The closer you get to the hub, you can hear the screams of patrons and a creature may come out and want to play before you even pay. There is no second guessing that you are there to be scared. Actors come out in the hub giving you little bits of what the trail may have to offer.
---
Special Effects:

6.89
How Did We Get This Score?

You will not find your big box special effects at Adams Family Haunted Woods. However, what you will find is ingenuity mixed with the creativity of a passionate family. Their sets are not incomplete like most think a home haunt would be. Each scene provided enough details so that you are aware of what your environment should be.
One thing that can be missed at haunts are sounds. However, Adams Family Haunted Woods uses this to their advantage. It all starts with the story at the beginning. From there, different scenes incorporate sounds for enhancement. They do this very effectively. Adams Family Haunted Woods also uses lighting to enhance areas as well as distractions. They do a good job at this and I was not aware of any wire or extension cord on the trail.
One area of special effects was the Toy Box area. The toys in the box seem to come to life. There were dolls floating everywhere! It was very well done, and everything came together. One small effect that seems insignificant, but I was like wow; was glow sticks. The glow sticks are snapped and laid each night on each side of the trail to keep you going in the right direction. Then are picked up every evening.
---
Theme:

6.45
How Did We Get This Score?

The theme at Adams Family Haunted Woods is a basic one and we are looking forward to watching it evolve. The story will be played for you in detail during the first scene of the haunted trail so pay close attention as it will give you details about what you might experience.
The general summary is that Mr. Adams loses his son. Then his animals start to come up missing. Some think it was the evil lurking in the woods. Others say it is Jason Voorhees coming back to seek revenge. During your walk along the trail you will come across haunted scenes, creepy creatures, and of course, Jason!
---
Scare Factor:

6.77
How Did We Get This Score?

Adams Family Haunted Woods is a great family friendly attraction. If you have pre-teen children or older ones that want to try a haunt, this is a good place to start. It provides the right balance of scares for them without being overly done. This haunt is also good for groups or even a date night.
We have been reviewing haunts for a long time, so some of the scares offered at Adams Family seemed a little predictable but will work well for many others. Some things we noticed that may get you hair standing on edge is that they will call out your name while trekking through the trail. It took me awhile to figure out the workings of this, but they know your name and probably everyone's name in your group.
Beware of heads falling from the sky; they are very random and quite startling. The voice of the little girl asking you for help as you wait to enter is creepy and you can't get it out of your head because she repeats in asking.
They are doing better and finding better hiding spots and not being so noticeable. The haunt provides good scares for patrons. They like to spread the types of scares out so that attention was paid to everyone in our group.
---
Entertainment & Value:

7.75
How Did We Get This Score?

For 2019 it cost patrons $10.00 to get into the Adams Family Haunted Woods. It took our group about 14 minutes to go through the haunt, now this will vary depending on your group. When you calculate the cost by our time that gives you 1.4 minutes of scare for every dollar you spend, which is a good amount of entertainment.
This is not your average big industry haunt. This is a family haunt that does well in providing a family-friendly place to go for scares and a good night of entertainment. Remember this haunt is cash only, so be prepared. This haunt also only runs on selected nights, but it is worth checking out.
---
How Did We Get These Scores

---
Guest ReviewsGuest Average: 10 out of 10
Andy Gross – 10/10 – October 1, 2022Everyone was a great actor, the food truck was amazing, everything in the haunted house scared the …show more crap out of my friends. (knew it would) and the setting was perfect for the haunted house. Would go back any day of the week.