Akron Haunted School House and Laboratory – Full Review
Akron Haunted School House and Laboratory is a Haunted Attraction located in Akron, OH.
1300 Triplett Blvd, Akron, OH 44306View All Details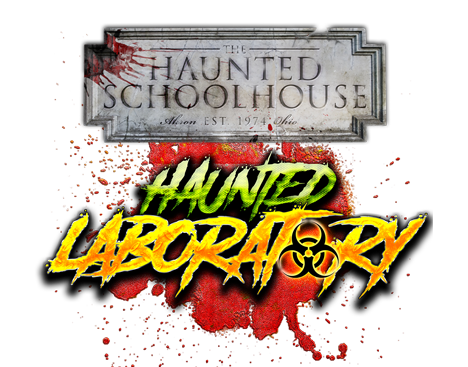 Features:

Free Parking, Restrooms/Porta Potties On-Site, Food/Concessions, Gift Shop/Souvenirs, Optional Games/Midway, Special Events, "Old-School" (Low Tech), "Hi-Tech" Attraction, You will NOT be touched, Original Characters, Uncovered Outdoor Waiting Line, All-Indoor Attraction

Most Recent Video from The Scare Factor:
(Scroll for Scores and Written Review)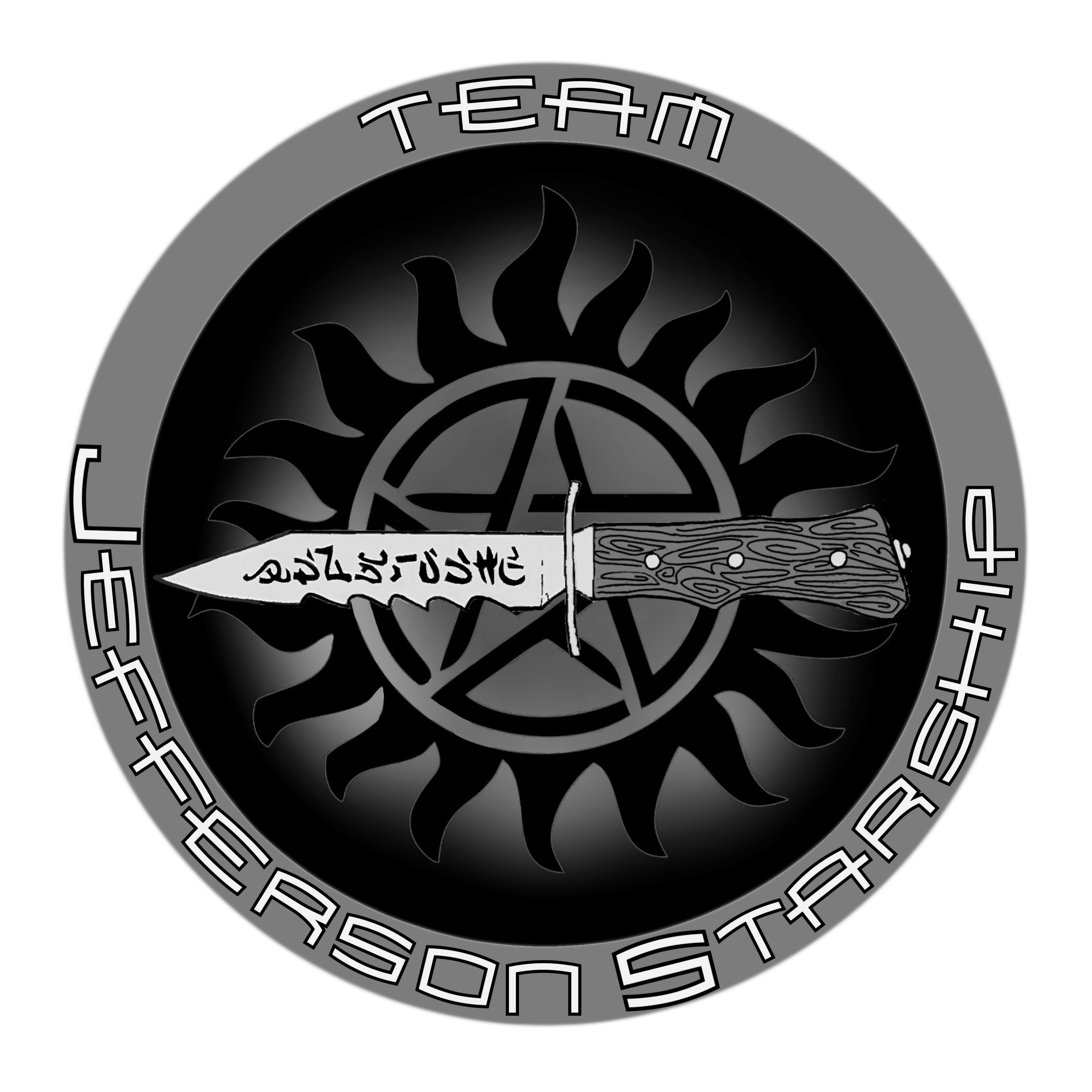 This attraction was reviewed on October 28, 2022 by Team Jefferson Starship.
---
About Our Reviews and Rating System
---
Final Score: 8.69
Final Scores – By Category

Final Scores – By Attraction

Summary:
So monstrous this year that the church had to send a protester to stop it, The Akron Haunted Schoolhouse and Lab towers over a valley echoing with screams. This institution is one year away from their fifty-year anniversary, and we cannot wait to see more of the modern additions they'll put onto this grand vintage haunt.
From the moment you climb the stairs in the Schoolhouse and step into that first classroom, there is a pervasive air of the macabre that envelops you. Haunters come crashing through doors, walls, and occasionally from just straight nowhere in their effort to hunt you down. Sights that can be witnessed nowhere else in the world are buried within these two haunts. The Akron Haunted Schoolhouse and Laboratory is a local favorite for a reason.
---
Cast Score: 8.27
Cast Scores – By Question

Cast Scores – By Attraction

Cast Review:
We learned this visit that there are haunters that have been working here for forty years out of their love of the two haunted houses. Our first callout from the cast of characters has got to be the master of lightning, who spits witty barbs as he turns on the special effects above and around you. Wandering the Crypt is a rather witty if not starving ghoul we enjoyed offering a bite. The surgeon in the Laboratory was in fine form and we had a good time trading shots with him. Karl the Kustodian appeared out of nowhere at least five times in the course of our visit, and every appearance was better than the last. I don't have a sly way to mention this haunter, so instead let me just praise the bird man that clicked and clacked after silently stalking two of our party. And, as always, the star of the show Miss Alma the schoolmarm was in fine form as she patrolled the midway and queue looking for bad students to teach a lesson.
---
Costuming Score: 8.56
Costuming Scores – By Question

Costuming Scores – By Attraction

Costuming Review:
Costuming in the Schoolhouse and Laboratory is always an interesting sight to see. In the Schoolhouse, you have a variety of costumes as you move through the building and its different locales. Queue actors wore dark clothing that helped them to sneak and blend before their scares. Both the Schoolhouse and the Lab pay particular attention to fitting their costume choices into the theme and overall environment of the house which is always nice to see. We always love seeing Miss Alma's period gown and the elaborate costuming in some of the more fantastical parts of the Schoolhouse.
---
Customer Service Score: 9.66
Customer Service Scores – By Question

Customer Service Scores – By Attraction

Customer Service Review:
The Schoolhouse and Lab have made several changes this year to better ensure the safety and enjoyment of their haunt. From the well-lit and prominent ticket booth out front to the concessions offerings in the midway, they have made sure to think of visitors' comfort.
Their website is easy to navigate and has all the details about the schedule, pricing, and what to expect when you get there. The staff are easy to spot and respond quickly to questions. The parking lot is huge so don't worry about not having a place to park.
---
Immersion Score: 8.41
Immersion Scores – By Question

Immersion Scores – By Attraction

Immersion Review:
From the moment you turn onto Triplett Blvd the looming façade of these two buildings tower over you. There is no question that you are in a place with spooks hiding in the shadows. They work very hard to make sure that you feel like you are a part of the narrative that they're crafting.
The story pages hanging throughout the school, summoning other worlds that you transition into are so neat as we get to read a little more of them each run-through. The sounds and smells work together to transport you to distant lands, the deepest depths, and the heights of madness. Most importantly, there's a good balance of well-lit safe stairs against dark and terrifying haunt areas.
---
Special FX Score: 8.78
Special FX Scores – By Question

Special FX Scores – By Attraction

Special FX Review:
The Schoolhouse and Lab contain some of the coolest special effects in the area. From the giant Tesla Coil to the great Wyrm of the dungeons, there are many tricks and traps awaiting anyone who comes inside. The usage of lighting to enhance scares and blind patrons as a distraction method is impressive. There's a little bit of sound bleed between some rooms, but overall, the sounds are sharp and scary, enhancing the scenes that they are found in. Props and animatronics are spread out nicely, creating realistic creatures and scenes that will follow you home. Also, the glistening of the eyes in the butcher shop and the blood spattered around that area was delightfully real.
---
Scare Factor Score: 8.55
Scare Factor Scores – By Question

Scare Factor Scores – By Attraction

Scare Factor Review:
Our team experienced a number of jump scares from the well-timed and executed haunters coming out of the darkness or the walls. The sounds of screams rang in our ears as the group behind us wasn't handling any of the scares well.
Monsters at the Akron Schoolhouse and Laboratory show a lot of love for their craft as they mutter insanely, throw out one-liners, or just generally terrify those passing through with their wild antics. The high-end animatronics offer horrendous looks into the Hellish landscape these ghouls inhabit. They really drill the fear into you (you must visit to laugh at this joke). Prepare yourself for the possibility that your friends and family might hear your highest shriek when you visit.
---
Entertainment & Value Score: 8.98
E&V Scores – By Question

E&V Scores – By Attraction

E&V Review:
It took us 35 minutes to make it through both haunts not including time spent in queues. If you're ok with waiting in line, the price of general admission is dependent on the day of the week and if it is peak season. They range from $25 for Thursday and Sunday to $35 for peak Saturdays. Fast pass is a $12 add-on and is well worth the price as this is a very popular haunt, and they get very busy.
Concessions and merchandise are well-priced, and there's a lot of space to sit back and enjoy a drink or an Elephant Ear while you listen to the screams all around you. The Akron Haunted Schoolhouse and Laboratory is a great mix of vintage horror and high-tech horror and will give you a lot of bang for your buck.
---
View Full Score Sheet
---
Pics We Took From Our Visit:
---
---
Guest ReviewsGuest Average: 9 out of 10
Randy – 9/10 – October 9, 2021Going through the School House and Laboratory takes about 2 hours of walk through time. I cant …show more express enough how much they seem to pay attention to detail. Some scenes are simply breathtaking. The actors are very energetic and true to character and the props are outstanding. The immediate or fast pass is worth every penny.
---
Past Awards
---
2022 Awards
Most Authentic Location (Given by: Team Jefferson Starship)
Operating Room Doctor (Given by: Team Jefferson Starship)
---
2019 Awards
Most Authentic Location (Given by: Team Jefferson Starship)
Scariest Old-School Effects (Given by: Team Jefferson Starship)
---
2018 Awards
Grossest Monster - "Boils" (Given by: Team Jefferson Starship)
Most Improved Attraction - Akron School House (Given by: Team Jefferson Starship)
Most Realistic Costume - Ms. Alvah (Given by: Team Jefferson Starship)
Most Realistic Scare - Tesla Coil (Given by: Team Jefferson Starship)
Best Usage of Fog (Given by: Team Jefferson Starship)
Most Authentic Location (Given by: Team Jefferson Starship)
Actor Shout Out - Ms. Alvah (Given by: Team Jefferson Starship)
Actor Shout Out - The Keymaster (Given by: Team Jefferson Starship)
Actor Shout Out - The Lightning Bringer (Given by: Team Jefferson Starship)
Actor Shout Out - Very Serious Scientist (Given by: Team Jefferson Starship)
---
---
Past Awards
---
2022 Awards
Most Authentic Location (Given by: Team Jefferson Starship)
Operating Room Doctor (Given by: Team Jefferson Starship)
---
2019 Awards
Most Authentic Location (Given by: Team Jefferson Starship)
Scariest Old-School Effects (Given by: Team Jefferson Starship)
---
2018 Awards
Grossest Monster - "Boils" (Given by: Team Jefferson Starship)
Most Improved Attraction - Akron School House (Given by: Team Jefferson Starship)
Most Realistic Costume - Ms. Alvah (Given by: Team Jefferson Starship)
Most Realistic Scare - Tesla Coil (Given by: Team Jefferson Starship)
Best Usage of Fog (Given by: Team Jefferson Starship)
Most Authentic Location (Given by: Team Jefferson Starship)
Actor Shout Out - Ms. Alvah (Given by: Team Jefferson Starship)
Actor Shout Out - The Keymaster (Given by: Team Jefferson Starship)
Actor Shout Out - The Lightning Bringer (Given by: Team Jefferson Starship)
Actor Shout Out - Very Serious Scientist (Given by: Team Jefferson Starship)
---