Akron Haunted School House and Laboratory – Full Review
Akron Haunted School House and Laboratory is a Haunted Attraction located in Akron, OH.
1300 Triplett Blvd, Akron, OH 44306View All Details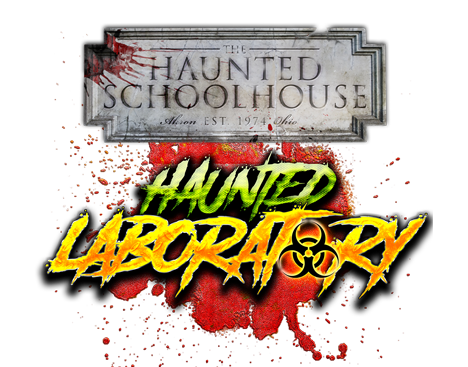 Features:

Free Parking, Restrooms/Porta Potties On-Site, Food/Concessions, Gift Shop/Souvenirs, Optional Games/Midway, Special Events, "Old-School" (Low Tech), "Hi-Tech" Attraction, You will NOT be touched, Original Characters, Uncovered Outdoor Waiting Line, All-Indoor Attraction

Most Recent Video from The Scare Factor:
(Scroll for Scores and Written Review)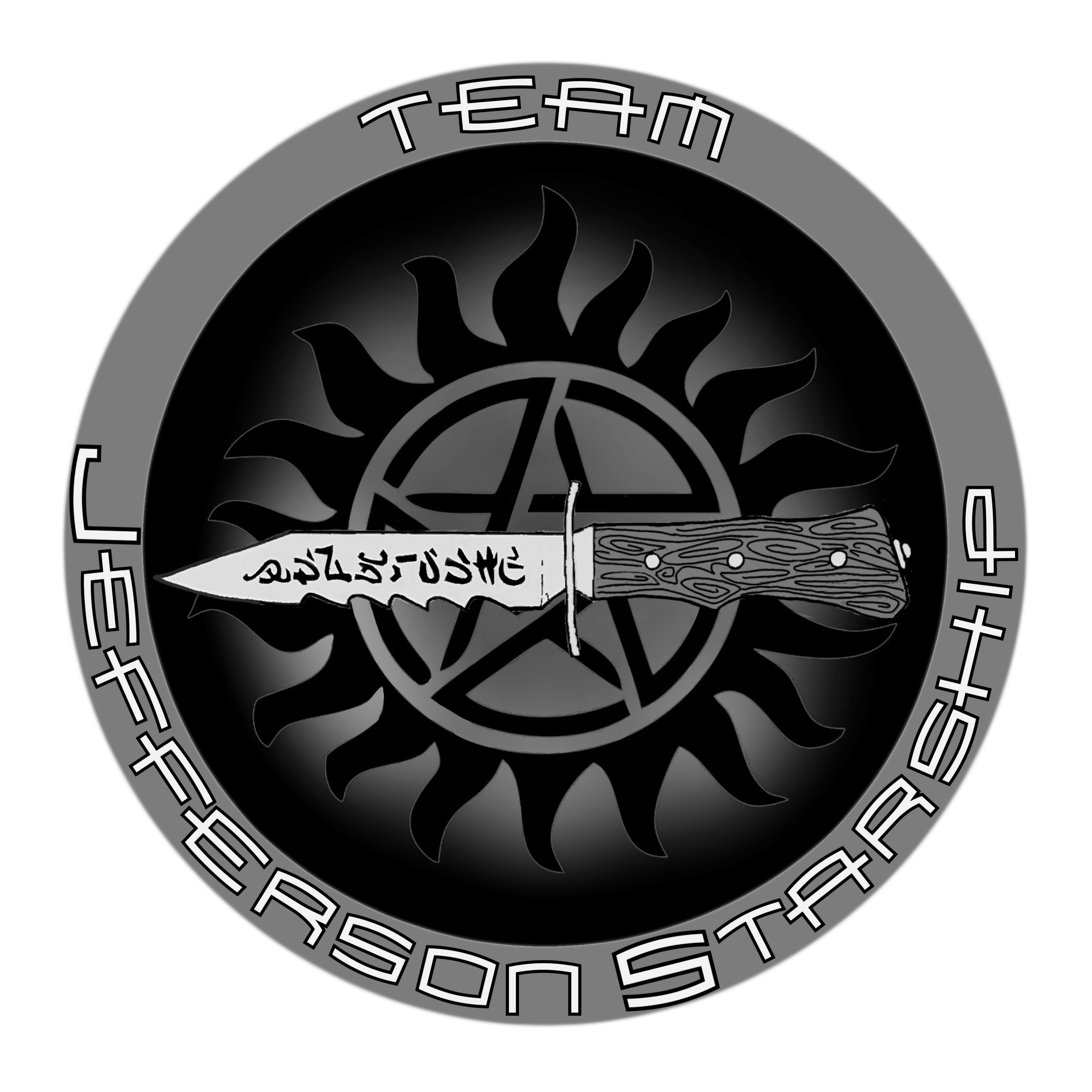 This attraction was reviewed on September 30, 2023 by Team Jefferson Starship.
---
About Our Reviews and Rating System
---
Final Score: 9.03
Final Scores – By Category

Final Scores – By Attraction

Summary:
This year, the Akron Schoolhouse is celebrating its 50th anniversary, and the changes they've made are truly unforgettable. The area favorite has embraced a modern vintage aesthetic that really sets it apart from other haunts in the area. Next door, the Lab looms large as always, with its own improvements proving to be very shocking.
The team at the Akron Haunted Schoolhouse and Laboratory have done an incredible job creating a world apart and drawing eager customers into it. From the actors giving it their all to the new effects and sets, there is an overwhelming amount of scares and delights to experience. We received an education in fear this year from the Schoolhouse, and the biggest lesson we took away was that we love Karl.
---
Cast Score: 8.57
Cast Scores – By Question

Cast Scores – By Attraction

Cast Review:
Upon entering this year, we heard the sonorous horn of Chuckles the Clown, followed by a swell of screams from the crowd and a flurry of movement. The time in line passed quickly as we watched her work the crowd, terrifying whole groups while she laughed merrily.
Ghouls throughout the Schoolhouse made themselves known with screams, growls, and terrible threats. One of our team was sent jumping backwards when a stealthy monster in the key room came out of nowhere. One of our absolute favorites was the cult leader in the temple, who cemented the theme of the updated basement and really immersed us in the world they were building. His banter was smooth and fast, and he managed to enhance the other craven worshippers down there.
In the Laboratory, we were surrounded by screams, growls, clicks, and general madness. The surgical assistant offered to help expand our minds and really blew us away with her timing and tone. Between the two houses reigns supreme the king of all the creatures, Karl. Make sure you get one of his stickers, they'll be collector's items one day.
---
Costuming Score: 8.99
Costuming Scores – By Question

Costuming Scores – By Attraction

Costuming Review:
Costumes this season were very focused and thematic. The changes within the two houses brought some new looks to the forefront that were really entertaining. Brightly colored and manic clowns, rotting undead, bloody butchers, and berobed cultists wandered the halls and managed to appear out of nowhere to terrify. The Schoolhouse and Lab have fantastical creatures throughout, so you'll never see a kid in their street clothes or a cheap Halloween costume.
In the Laboratory, there was an alien/monkey hybrid that really shocked us with its realistic and intense visage. The surgical assistant, the patient jonesing for a fix, and the mortuary worker all had incredible details in makeup and costuming that made us want to slow down to study the effect.
For the line queue, Chuckles was absolutely stunning in her horror, colorful like a bright and poisonous snake. And then, you may be noticing a theme here, there was the horrible accident victim face of Karl, the King of Janitors.*
*The place is covered in blood; Karl is a terrible janitor.
---
Customer Service Score: 9.83
Customer Service Scores – By Question

Customer Service Scores – By Attraction

Customer Service Review:
We were greeted this year by lot attendants that helpfully directed us where to park, buy tickets, and eventually escape alive. The ticket booth is set up with brightly lit and legible signs, and there are easy online buying options that will help you to move into the haunt faster. The website also contains a really considerate feature we haven't seen before. The Lost and Found button takes you to a page where you can read the haunt's approach to lost items, report lost items, and even look at a list of unclaimed found items.
Queues are clearly marked, and there are staff members that can be easily spotted everywhere in either costume or in haunt shirts. Even more easily spotted is Karl, the janitor, who was often followed by groups of fans that he graciously gave stickers.
There are a lot of stairs in the Schoolhouse and Laboratory, and one of our team members was recovering from bronchitis. Multiple monsters and staff helped her when she was wheezing, or slowed to check on her when we were crossing through the haunts. It's not surprising that the Schoolhouse is celebrating its fiftieth season, because every year, we witness or experience their consideration and care for their customers and community.
---
Immersion Score: 9.17
Immersion Scores – By Question

Immersion Scores – By Attraction

Immersion Review:
The entry to the Akron Haunted Schoolhouse and Laboratory is wondrous and truly one of a kind. Monster Steve's mural is a bright and gorgeous bit of Halloween iconography, and across from it are a variety of creatures lining the walk into the midway. They've worked hard to remove any trace of the outside world, so that the minute you start to walk into the haunt you are in the world they've crafted.
While there is a ton of blood and guts to see, Karl has kept the walkways clean enough to follow deeper and deeper into the dark. Inside the attraction there are many worlds, and each of them is fully realized and heavily detailed. Updates to the facilities have increased that immersion, particularly in the Castle where there is a whole new air of dread and doom. There is some sound bleed from the midway's music into the end of the Laboratory, but within the haunt there is a contained world filled with the sounds of 1950's sci-fi films and modern horror.
---
Special FX Score: 8.9
Special FX Scores – By Question

Special FX Scores – By Attraction

Special FX Review:
The updates this year in the Schoolhouse include some pretty amazing special effects. We saw a number of animatronics and scenes that managed to take the classic format of a haunted house and turn it into something modern and slick. It's always great to see a haunt perfectly utilizing special effects to create new worlds, and the Schoolhouse has done this with its updated aesthetic.
From the moment we were greeted by an undead retro creature in the attic, we knew that this year's changes were going to be as charming as they were terrifying. We were overjoyed to see the technical updates to the Castle this year! Additions have made the place mistier, scarier, and far more detailed.
In the Laboratory, there are all sorts of spooky effects to enjoy. A full tableau of medical phobias and nightmares are spread out over the floors of the Lab, and the monsters running them are lacking pity. We always love the tiny, detailed special effects in the morgue, and the otherworldly tech spread throughout the building sets both mood and tone. The Lab is also home to an electrifying surprise that you won't see anywhere else. Karl didn't have any special effects, but he is really special.
---
Scare Factor Score: 8.77
Scare Factor Scores – By Question

Scare Factor Scores – By Attraction

Scare Factor Review:
50 seasons of fear have certainly left their imprint within the Schoolhouse. From the moment the immortal Karl waves you through the entrance to the moment that you burst out of the basement into the midway, there is a constant ringing of screams, shouts, and eldritch growls. Haunters here know where to hide and where to move.
More than once, we were tricked by people we thought were statues and statues we thought were people. Textures, sounds, and pieces all come together to create a fully realized world. The changes this year have created a much more cohesive story, and that story is terrifying. High energy monsters like the temple's high priest and Chuckles the Clown really make the whole experience magical. In the Laboratory, there are sights and sounds that you can experience nowhere else. Dread, real and intense dread, builds within you as you climb the stairs, and that feeling doesn't leave you until you reach the last hall.
---
Entertainment & Value Score: 9.55
E&V Scores – By Question

E&V Scores – By Attraction

E&V Review:
On their website the Akron Schoolhouse and Laboratory have listed out their regular and peak nights for the 2023 season. Fridays and Saturdays on-site ticket purchases are $32 on regular nights, $37 on peak nights, and $27 on Sundays. Online tickets for Friday and Saturday are $30 for regular nights, $35 for peak ones, and $25 for Sundays. VIP Fast Pass Admission is always recommended as the Akron Schoolhouse and Laboratory is a local legend. You can also spring for the $150 annual VIP pass. This gives you fast pass access to both the Akron Schoolhouse and Laboratory and its sister haunt the Factory of Terror in Canton as many times as you want and always skipping the line. It also lets you bring up to 4 friends with you at 50% off the regular ticket price.
It took us 35 minutes to get through both houses, and that was early in the night with fast passes. The amount of delight and wonder that the Schoolhouse and Laboratory offer is far greater than the ticket price and the stair climbing. Plus, this is the only place you can get a Karl sticker.**
**Karl did not bribe us with stickers to mention him this much.
---
View Full Score Sheet
---
Pics We Took From Our Visit:
---
---
Guest ReviewsGuest Average: 9.5 out of 10
Sara L – 10/10 – October 13, 2023Once you get past the steps…… it's on! Didn't disappoint! Just so many visual effects & sounds, …show more super overload on attention to detail! It's totally worth the price! Enjoy!
Randy – 9/10 – October 9, 2021Going through the School House and Laboratory takes about 2 hours of walk through time. I cant …show more express enough how much they seem to pay attention to detail. Some scenes are simply breathtaking. The actors are very energetic and true to character and the props are outstanding. The immediate or fast pass is worth every penny.
---
Past Awards
---
2022 Awards
Most Authentic Location (Given by: Team Jefferson Starship)
Operating Room Doctor (Given by: Team Jefferson Starship)
---
2019 Awards
Most Authentic Location (Given by: Team Jefferson Starship)
Scariest Old-School Effects (Given by: Team Jefferson Starship)
---
2018 Awards
Grossest Monster - "Boils" (Given by: Team Jefferson Starship)
Most Improved Attraction - Akron School House (Given by: Team Jefferson Starship)
Most Realistic Costume - Ms. Alvah (Given by: Team Jefferson Starship)
Most Realistic Scare - Tesla Coil (Given by: Team Jefferson Starship)
Best Usage of Fog (Given by: Team Jefferson Starship)
Most Authentic Location (Given by: Team Jefferson Starship)
Actor Shout Out - Ms. Alvah (Given by: Team Jefferson Starship)
Actor Shout Out - The Keymaster (Given by: Team Jefferson Starship)
Actor Shout Out - The Lightning Bringer (Given by: Team Jefferson Starship)
Actor Shout Out - Very Serious Scientist (Given by: Team Jefferson Starship)
---
---
Past Awards
---
2022 Awards
Most Authentic Location (Given by: Team Jefferson Starship)
Operating Room Doctor (Given by: Team Jefferson Starship)
---
2019 Awards
Most Authentic Location (Given by: Team Jefferson Starship)
Scariest Old-School Effects (Given by: Team Jefferson Starship)
---
2018 Awards
Grossest Monster - "Boils" (Given by: Team Jefferson Starship)
Most Improved Attraction - Akron School House (Given by: Team Jefferson Starship)
Most Realistic Costume - Ms. Alvah (Given by: Team Jefferson Starship)
Most Realistic Scare - Tesla Coil (Given by: Team Jefferson Starship)
Best Usage of Fog (Given by: Team Jefferson Starship)
Most Authentic Location (Given by: Team Jefferson Starship)
Actor Shout Out - Ms. Alvah (Given by: Team Jefferson Starship)
Actor Shout Out - The Keymaster (Given by: Team Jefferson Starship)
Actor Shout Out - The Lightning Bringer (Given by: Team Jefferson Starship)
Actor Shout Out - Very Serious Scientist (Given by: Team Jefferson Starship)
---