All Hallows Eve Terror Town – Full Review
All Hallows Eve Terror Town is a Haunted Attraction located in Williamsburg, OH.
1449 Greenbush Cobb Road, Williamsburg, OH 45176View All Details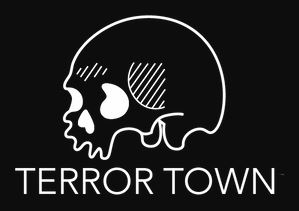 Features:

Free Parking, Restrooms/Porta Potties On-Site, Food/Concessions, Gift Shop/Souvenirs, Optional Games/Midway, Special Events, "Old-School" (Low Tech), "Extreme" Attraction, You may be touched, Original Characters, All-Outdoor Attraction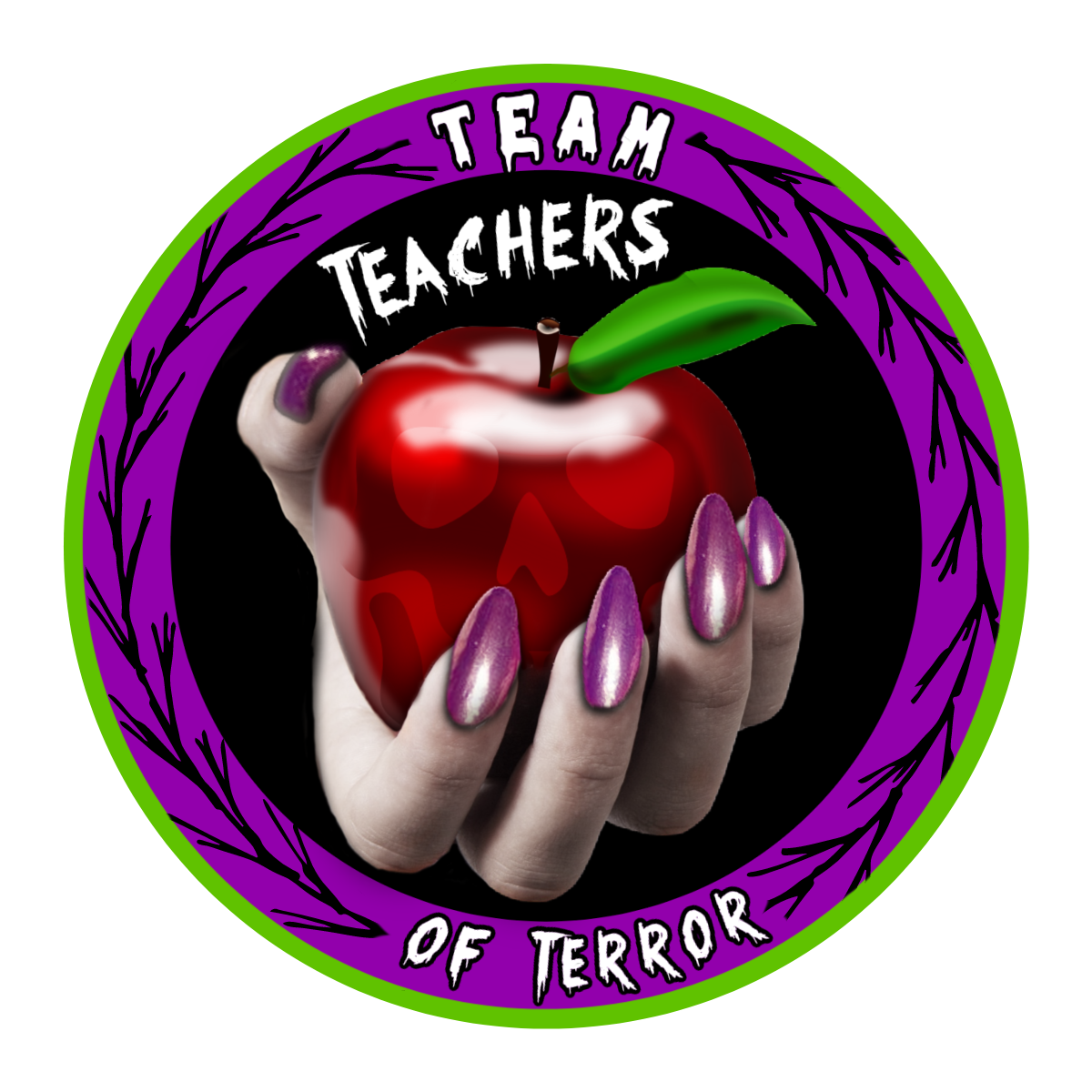 This attraction was reviewed on September 20, 2019 by Team Teachers of Terror.
How Do We Get These Scores?

Final Score:

9.46
How Did We Get This Score?

Summary:
Just off the highway, you will come to a place that speaks to the past. A world rich with a blend of gore, history, myth, and legend. Once you enter through the gates, you become completely immersed in the Wild West world especially created for adult horror fans. You walk straight onto Main Street America, circa sometime in the 1800's. You follow a dirt, mulch, and gravel roadway flanked with old West buildings on each side. On the far side of town, the trail begins at the depot. Characters roam the streets looking for someone to victimize. Stick around, you'll see these characters terrorize each other as well! Many vendors are wearing period appropriate attire selling their various wares, and happy to strike up a conversation.
Terror Town has taken some of the things customers tolerate (long, uninteresting lines anybody?) and restructured the experience to become something more enjoyable. This place is something more. While our team set out to score and rate the haunted trail, we would be amiss not to discuss all the scares throughout the venue, not just those on the trail. Entertainment is key here, and is strategically placed throughout to fill your night. When you come here, be prepared to stay awhile. There is too much to do, see and experience in just a few hours. If you don't find your heart skipping a beat at some point during the night, you must be dead!
When you get to the ticket booth, there is a poster you should read. It is a release of any liability should you fall and/or sprain an ankle, etc. You have two ticket options: a NO Touch option, or the Extreme option for 10 extra dollars. We recommend getting the extreme option. You will get a red wristband that actors will look for to determine just how far to harass you.
---
Cast: 9.53
How Did We Get This Score?

The cast is trained well for this physical haunt. When you pay the extra price for "the red bracelet," you are giving staff permission to stalk, sniff, wipe, grab, pull, push, punish, etc. While that may sound like too much, there have been customers who have gone back to the ticket booth to upgrade to the band, just so they don't miss out!
Every cast member we encountered played their role with unabashed enthusiasm. It must be said, even with all the physicality, at no point did things become too physical, as far as to cause any harm or danger. At least not physical, psychological damage could be another matter…
The conductor at the beginning of the trail did a great job setting the tone. Nothing like being told, "This is as far as I will go. If you choose to go on, good luck" to put you on high alert immediately. All the actors and actresses had a strong command of their voice and overall presence. Most didn't need to grab you, they can make you do their bidding with their aggressive style of voice. Few chose their voice only, but many did touch. Every place we looked, there seemed to be an actor, ready to take their turn at an attempt to scare us.
The rednecks were fun, even though they were already planning what cuts of meat we would taste the best as. The climbing zombies used their area well. A grab to the ankle would have completed the variety of heights they were grabbing with. The finale on the trail was performed with some very convincing and believable acting. We don't want to give it away, but kudos to them!
Off the trail, in town, characters were out and about also delivering jaw dropping performances. We don't know what the "witch" is getting paid, but she needs a raise! The gun fights keep coming. Don't think for a second about sliding into a shop for a break from the cast. They will get you there too. Oh, be ready to confess. You will be instructed to do so. Don't let your guard down because you will be accosted when off the trail. The physical barrage continues the entire time you are on the property.
---
Costuming: 9.53
How Did We Get This Score?

The high grass and darkness set the scene of mystery on the trail. There were distinct times to stop, whether it be a character coming out from behind us and blocking our path, or a scene set up. Sometimes characters were waiting for us as we approached. Costumes were generally great based on what we could see. Each scene and costume did fit together nicely.
The masks we could see were very detailed and in great condition. In addition to the detailed masks on the bat creatures, they also had wings with even a claw.
The rednecks area was detailed nicely, but be on the lookout for the hanging laundry. You don't want a face full of that nastiness! Details like shotguns just cemented the idea of just who you were dealing with. With one look at each character, there is no doubt who they are or what they do.
Can a man's head on a stick be exquisite? How about 8 of them? Even better is the fact that each head was different, as if they were taken from real victims. Again, the concluding scene and characters of the trail will leave us talking for the rest of this season, for sure. We could find no weaknesses in the costuming there.
In town, the costuming was lit better, and lacked no detail. They displayed period-correct costuming that had a natural flow to them, like something you would expect to see in a photo from the 1800's. We did get a peek at some street clothing poking out from under a costume, and natural hair out from under a wig, but this was the exception, not the rule.
---
Customer Service: 9.48
How Did We Get This Score?

Beginning with online research, we could easily find the website and Facebook page. We knew about the different vendors on site, and the general idea of the theme. Address and contact information was readily available, plus the dates and cost of tickets.
GPS got us to the general location easily. There was minimal signage leading up to the haunt. There seemed to be ample parking in a grass field, but it could have been lit up a little better at night, specifically just before the entrance.
The ticket lady seemed to enjoy her job and explained everything to us. Listen to her when she says to check in at the depot before doing anything else. That list determines when your turn for the trail will come up. Also, keep a cell phone with you. This is a great way to enjoy yourself by checking out the town until you get on the trail, rather than standing in a long line waiting for your turn. There are no lines for the trail at all.
There doesn't seem to be a set schedule for the acting performances in town, but you can feel and hear a lot of buildup leading up to the action.
Don't be afraid to ask the 'locals' questions.
---
Atmosphere: 9.2
How Did We Get This Score?

The town has a festival feel to it with tons of things going on. There are actors performing throughout the night in the streets. Some are fighting and yelling and some are just creepy. (With the extra pass) some cast members will run you into jail, others will throw a bag over your head to kidnap you. You witness and experience murder. There are bands and individuals performing music, stand up comedy, and magicians. There are 3 bars and 4 places to get great tasting food. There are loads of vendors selling all kinds of unique, handmade items. There is even a "chicken area" playing horror movies with a projector if you need a break. There is a zombie brain catapult game also included in the general admission ticket. For an extra fee, you can get your future read in 3 different booths, or go ax throwing.
---
Special Effects:

9.68
How Did We Get This Score?

Oh, the sights and sounds in this town and outside trail! The trail had speakers for ambiance along the way, with tiki torches providing a path to walk along and providing just enough light to figure out what is going on, but still leaving a sense of suspense.
The trail was very dark, but the scenery at each stop was appropriate for the characters located there. The witch station forces you to bow to a burned human sacrifice, that you can see with nearby torches. The sacrifice was clearly human with a dried out texture.
The tall grass provided ample hiding spots, and fog was manufactured in a way that gave a eerie / mystical feel to the whole area including the town.
This haunt focuses on strong acting and some detailed costuming. You won't find any garden variety mechanics here, but you will see stunts that leave you wondering, 'How did they do that?' While you won't hear a scream soundtrack, you will hear tons of gun play, and real screams from actors (and paying customers too).
We don't want to give the finale away, but they used strobe lights and a tortured (animatronic) victim that you won't be able to forget.
---
Theme:

9.1
How Did We Get This Score?

Here, the Wild West meets old horror folklore. The town setting with the detailed set gives clues to the timeline. The buildings reflect the timeline from top to bottom, inside and out. The trail includes scenes from a variety of folk stories we hear and tell in the dark. Stories that are timeless, and passed on for many years and things we have been afraid of for generations.
---
Scare Factor:

9.43
How Did We Get This Score?

If you stay around and take your time, you will be startled in a variety of ways. Do yourself a favor and get the Unfeigned Horror Pass (the extreme "red wristband" experience), especially if you are hard to scare. While this pass allows touching, this kind of touching can get very intense. Sure, you will get the jump scares and intense scenes, but this pass will open up scares that aren't on the usual checklist for a haunt. If the grabbing, pulling, pushing, smearing, yelling, and separation from your group doesn't do it, then perhaps the kidnapping and hanging will. Somebody in your group might even get buried alive!
Also, don't think you will be able to hide behind a friend. Everybody will be targeted!
---
Entertainment & Value:

9.4
How Did We Get This Score?

There are three ticket options: Terror Town for $25 (no touching), Unfeigned Horror for $35 (touching), or the Weekend Pass for $60 (for those who want to come Friday, Saturday, and Sunday).
It's hard to believe this is a first year haunt. We were very entertained and impressed by it. While the trail felt somewhat short (timed at 20 minutes), when combined with the activity in town, and the fact that we stayed on the property for several hours not wanting to miss a thing, we felt the price was about right.
We had several new experiences here that we had never seen before. We feel comfortable with ticket prices, most especially when you compare all the action of this location to other locations charging similar amounts. We enjoyed looking through all the different shops, but that may not be for everyone.
---
How Did We Get These Scores

---
Guest ReviewsGuest Average: 7.71 out of 10
Danny Hayden – 10/10 – October 21, 2022This place is insane. Really cool setting/atmosphere. Can go with a group that ranges from super …show more into haunted houses and those who are not. The trail is nuts for sure but the entire town is enjoyable to hang out in as well. Tons of things to do while you wait for your turn. Parking was simple and it was easy to get through the line and get in to the town. The detail they go to to scare you is unlike anything I have ever seen before.
Tiny Feist – 10/10 – September 12, 2020It was amazing, my fiance and I went on our first date night since covid started. And I couldn't …show more have had a better time, the actors in town are really good at picking up fear so I feel like I was mercilessly targeted but that's not a bad thing. I spent the whole trail screaming and trying to run away because it was just that real. The characters themself are really convincing in their parts and know just how to make you squirm. My group was a mix of people, only 2 of which were wearing a red wristband but they made sure that everyone was harassed. The end is intense and disorienting. I won't say too much about it so as not to spoil it but I think everyone should go.
John Shelton – 10/10 – September 28, 2019Very fun atmosphere great place to get scared the costumes were great the 2 scare choices were great …show more the magician was awesome the trail could be a bit longer but awesome job.
---
Past Awards
---
2020 Awards
Most Intimidating Haunt (Given by: Team Teachers of Terror)
---
2019 Awards
Most Impressive 1st-Year Haunt (Given by: Team Teachers of Terror)
Best Blood Bath (Given by: Team Teachers of Terror)
Game Changer (Given by: Team Teachers of Terror)
Puts the Grand in Grand Finale (Given by: Team Teachers of Terror)
Most Likely to Cause Nightmares (Given by: Team Teachers of Terror)
Highest Rated Haunt in Ohio (Given by: Team Teachers of Terror)
Scariest Haunt in Ohio (Given by: Team Teachers of Terror)
---