All Hallows Eve Terror Town – Full Review
All Hallows Eve Terror Town is a Haunted Attraction located in Williamsburg, OH.
1449 Greenbush Cobb Road, Williamsburg, OH 45176View All Details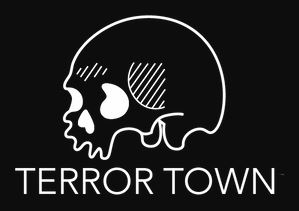 Features:

Free Parking, Restrooms/Porta Potties On-Site, Food/Concessions, Gift Shop/Souvenirs, Optional Games/Midway, Special Events, "Old-School" (Low Tech), "Extreme" Attraction, You may be touched, Original Characters, All-Outdoor Attraction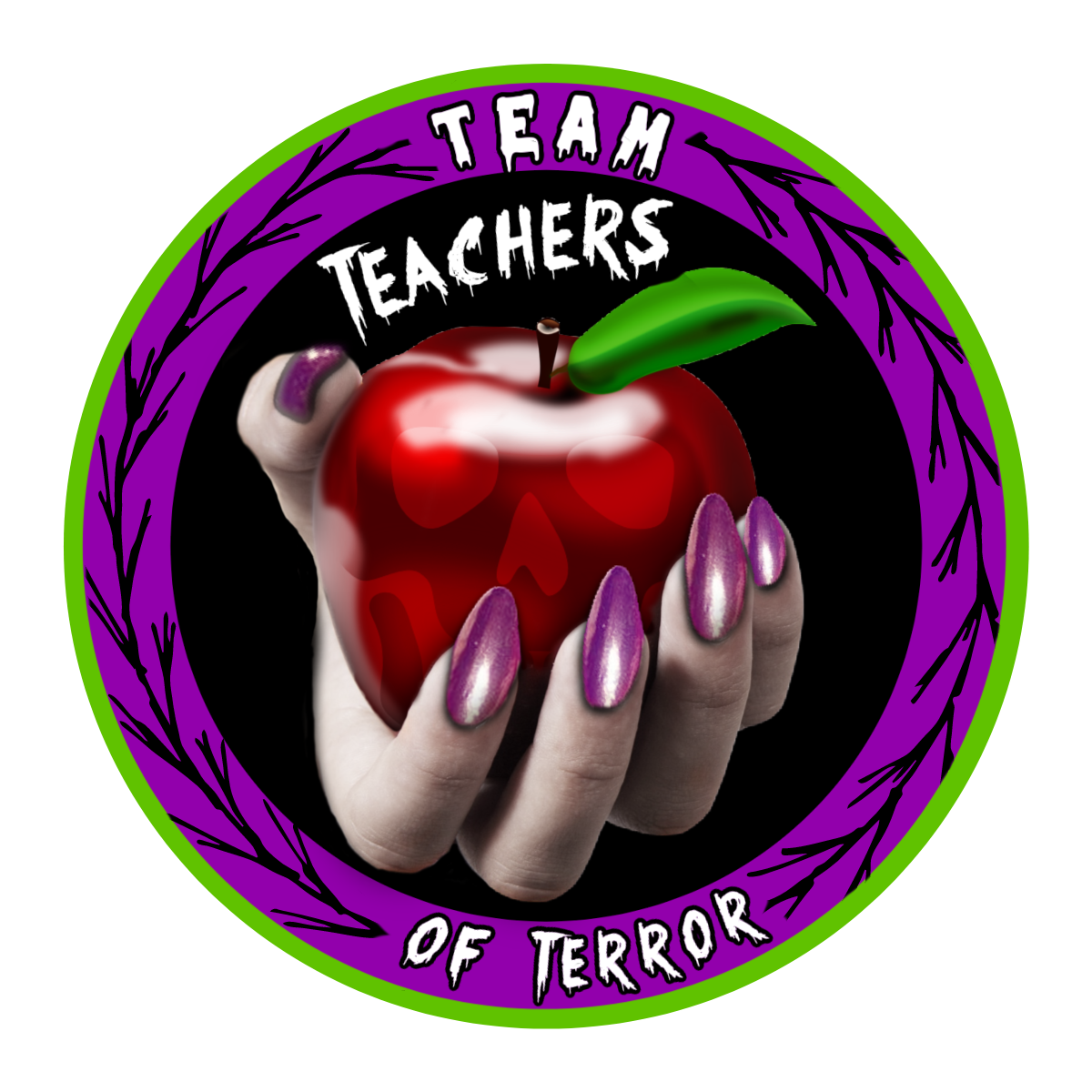 This attraction was reviewed on October 10, 2020 by Team Teachers of Terror.
How Do We Get These Scores?

Final Score:

8.65
How Did We Get This Score?

Summary:
Join the cult' or else! Coming to this R rated Adult Horror Festival takes you back to a town called Bravado, an Old Western Town of the 1800's, to try your hand at surviving the cultist activities found throughout the town and trail. Be prepared to confess sins, for isolation, bloody baptisms, rising of the dead, live burial, cannibalism, gun and cannon fights, live hangings, electrocutions, and dark mazes. While off the trail, enjoy the outside entertainment including a live band, a horror movie, karaoke, various games, and watch out for sinister characters who have evil intent. There are many vendors selling various wares in town, including bone art, designer chocolate creations, Halloween themed jewelry and souvenirs, hand created soaps, food trucks and restaurants, bars, and the Museum of Death showcasing some rare artifacts to enjoy as you wait for your text to join the trail.
First step: Get your ticket, either online or in person. There are different lines outside for the type of ticket you have, or need. Signs are posted for those who are prepaid and those who are paying there. Step 2: Walk directly to Dodge House to give your name, number of people in your party, and a phone number that can accept texts. Step 3: Expect a test text to let you know the system is working, and take a stroll around town, get something to eat, buy some cool stuff. Depending on when you checked in, expect to wait some time. Signs were posted that stated sometimes, a wait of about 2 hours could happen. Step 4: Return to Dodge House when you get the second text to get ready for the trail.
Don't be shocked by the violent images and strong language that is also a part of the atmosphere here. This is not a child-friendly haunt. This is not a haunt for those who don't like to get dirty or are sensitive to foul language. This is a mostly outdoor attraction. As such, weather plays a heavy role in your experience. You might be pretty when you get here, but probably won't look pretty when you leave. Some of you may need a change of clothes. Really. Not kidding. I was one of those people. The fake blood flows like water around here, and can stain. You have been warned.
All of this is included with the red band experience for a price tag of $35. Too intense? Dial it back with a regular admission ticket for $25, or simply remove the red bracelet (if you chose to invest in one.) There are no safe words here. The red bracelet is considered the homing device for the extra interaction, but can be removed at any time you may feel you need a little break.
---
Cast: 8.1
How Did We Get This Score?

While there were actors on both the trail and in town, there were many places along the trail we missed having an actor to interact with us. Our encounter with the actors usually resulted in somebody in our group questioning their life choices. Most followed a script that matched their scene, i.e. the bloody butcher/cannibal who offered to relieve me of my right arm. Unfortunately for him, I am right handed, so I had to politely decline. The outlaw cowboys took relish in their attempts to cleanse us all, and refused to believe us when we informed them that we had already been cleansed earlier. Some of us got a shovel full of dirt to the chest before the cleansing began. Guess you can't fool a cowboy. The screaming characters had a lung capacity that sure seemed unnatural, as they could be heard through the church outside, with the doors closed. I got the chance to 'play' with a screaming phantom girl in a cell that started off all to myself. Apparently she got bored with me, as she released me to try to find my friends who had left me there to die, (ghostly girl's words, not mine).
---
Costuming: 9.5
How Did We Get This Score?

Costuming was consistent here. Everything was spot on, from head to toe. All costuming looked to be period correct, or close to it. There were dirtied towns folk costumes and some simple hooded cultist robes in the mix as well, in addition to the cowboys and medical experiments. We saw some finely detailed masks, both impressive creatures with nice detailing, and simple burlap masks that felt a little unsettling. The town character, I will call her cult priestess or executioner, had a well-designed and executed costume with her wide brimmed hat, long cloak, gloved hands, all with red accent work. She sported a leather mask over the eyes and a dark covering over her mouth that further gave her an untouchable look–a look of authority. Of course, she was also sporting a dagger, so that probably helped as well. Those of you familiar with Terror Town, never fear, Zozo the Demon Clown made his presence known too.
---
Customer Service: 10
How Did We Get This Score?

Anything we needed to find out about Terror Town, we could find easily using a simple internet search. They have an updated website, www.allhallowseve.com, that provides links to purchase tickets online, dates and times of operation, physical address, links to directions and accommodations, ticket pricing options, covid updates, and a special events calendar. They also have a Facebook page, All Hallows' Eve LLC, to keep followers (cultists??) up to date on the town.
For those of you who love google maps, it will navigate directly to the parking lot. Parking is in a flat grassy field and customers park themselves. There are several poles with lighting for the parking area.
While the lines were getting started, we saw different characters and staff members wearing staff t-shirts directing people on where to go in order to get to the correct line at the ticketing booths.
The covid plan here asks customers to keep 6 feet apart and to wear masks. There were hand sanitizing stations at numerous places throughout the park. Many actors were wearing different kinds of masks, veils, and bandannas, while some did not. We did not have any actors without masks get within 6 feet of us.
---
Atmosphere: 9.6
How Did We Get This Score?

The atmosphere at Terror Town is dark and ominous. It is manifested in the way the actors interact with each other and with how they interact with the customers. While eating my chicken fajita, I heard and witnessed a few different people screaming and running for their lives in town. I also watched some cool cannon and Gatling gun demonstrations. Citizens of Bravado also had weaponry that they did not shy away from using. In town is where some customers will be expected to confess their sins, and perhaps see the hanging of those who don't comply with the rules of the cult. The town is dark with very low lighting.
---
Special Effects:

7.9
How Did We Get This Score?

Let's talk for a second about Witch Hazel. As far as animatronics, she kind of stole the show. She is wonderfully creepy and has the look and movements of an easily identifiable witch. Her hands grip a stick which she uses to stir disgusting contents in a cauldron. Movements were smooth and her skin looked real (and super creepy!). Also on the trail was an equally impressive graveside prop who also looked so realistic that one would have to stare for some time to figure out he was a prop. He held a lantern to light the graveyard some. Many of the other handmade props were also so well made, and it would be impossible to list them all. We saw impressive detached heads, rotting food, various corpses at different stages of decomposition and a finely detailed demon mask that could be in a movie.
There were few sound effects on the trail, primarily in the opening scene in the church and we also identified some music in the mortuary. There was some dripping of water in one area that added a slightly uneasy feel as to why the water had been running.
Lighting primarily consisted of tiki torches on the trail. There was a nice lighting prop for the furnace in the mortuary. We also spotted a strobe light in the maze to provide just enough light to keep us on our path, however confusing it was among the twists and turns. In one booth, we were treated with lighting, sounds, and smoke as we watched someone being electrocuted.
---
Theme:

8.7
How Did We Get This Score?

The theme of this haunted attraction is that of a cult that has infiltrated the town and is causing mayhem in various forms on the locals (and anyone who dares to enter). The citizens begin acting erratically, some resorting to cannibalism, some overzealous with cleansing others, some taking up demonic rituals, others experimenting medically on others. We find creatures stirring, including the once dead.
---
Scare Factor:

8
How Did We Get This Score?

There were a few different scare tactics used. We watched a necromancy ritual in an unholy church and those of us with the red band received a special 'blessing' smeared across the forehead and down the face. We were subjected to unrestrained screaming a few times. We had pop up scares and were separated from each other twice in holding cells, once alone, and another time with an uninvited 'friend.' We watched a birthday girl get buried alive in our group (Happy Birthday to you!) We had a few verbal threats, like offers to chop off body parts and promises that those of us who escaped something this time might be next, or, while in the throws of having smelly water (something like hotdog water???) poured over us, that things could get much worse. We were covered with dirt. By the end of the night, we were instructed to anoint others in the group with bloody water while they bowed to us. Oh yea, we also watched someone die.
---
Entertainment & Value:

8.18
How Did We Get This Score?

The trail lasted for nearly 35 minutes. While the length of time seems appropriate, there were a few places we would have liked to have seen some actors and maybe a few extra stops along some of the walking path. Some ambiance music could have also helped on the longer stretches between sets. The closing scene could be more intense with some sound and lighting as well, but still proved to be a messy affair. Making red bracelets anoint others does give one a little bit of an unnerving feeling, and could be a great place to build up an intimidating set.
There were other shows going on in town as we waited our turn to go on the trail. The live band, Ghost Mountain, was very good. We also enjoyed the cannon and Gatling gun performances by Wild West Productions LLC. The various vendors and Museum of Death provided quite a variety of things to look at and wonder about. Movies were playing in an outdoor theatre. We were spotted a few times by the priestess/executioner. We must have passed inspection and deemed worthy as she continued on her way. Zozo was moving quickly about town, but we did catch sight of him fast enough to get out of his way.
---
How Did We Get These Scores

---
Guest ReviewsGuest Average: 7.71 out of 10
Danny Hayden – 10/10 – October 21, 2022This place is insane. Really cool setting/atmosphere. Can go with a group that ranges from super …show more into haunted houses and those who are not. The trail is nuts for sure but the entire town is enjoyable to hang out in as well. Tons of things to do while you wait for your turn. Parking was simple and it was easy to get through the line and get in to the town. The detail they go to to scare you is unlike anything I have ever seen before.
Tiny Feist – 10/10 – September 12, 2020It was amazing, my fiance and I went on our first date night since covid started. And I couldn't …show more have had a better time, the actors in town are really good at picking up fear so I feel like I was mercilessly targeted but that's not a bad thing. I spent the whole trail screaming and trying to run away because it was just that real. The characters themself are really convincing in their parts and know just how to make you squirm. My group was a mix of people, only 2 of which were wearing a red wristband but they made sure that everyone was harassed. The end is intense and disorienting. I won't say too much about it so as not to spoil it but I think everyone should go.
John Shelton – 10/10 – September 28, 2019Very fun atmosphere great place to get scared the costumes were great the 2 scare choices were great …show more the magician was awesome the trail could be a bit longer but awesome job.
---
Past Awards
---
2020 Awards
Most Intimidating Haunt (Given by: Team Teachers of Terror)
---
2019 Awards
Most Impressive 1st-Year Haunt (Given by: Team Teachers of Terror)
Best Blood Bath (Given by: Team Teachers of Terror)
Game Changer (Given by: Team Teachers of Terror)
Puts the Grand in Grand Finale (Given by: Team Teachers of Terror)
Most Likely to Cause Nightmares (Given by: Team Teachers of Terror)
Highest Rated Haunt in Ohio (Given by: Team Teachers of Terror)
Scariest Haunt in Ohio (Given by: Team Teachers of Terror)
---