Asylum Haunted House – Full Review
Asylum Haunted House is a Haunted Attraction located in Cave Springs, AR.
210 North Main, Cave Springs, AR 72718View All Details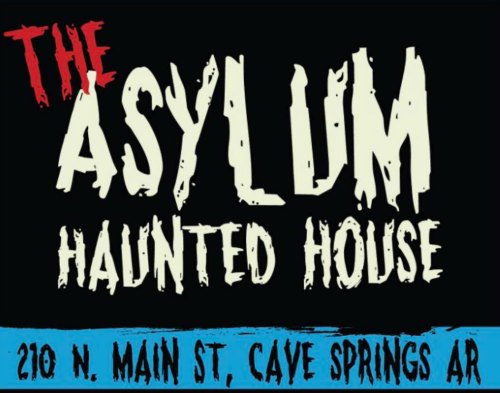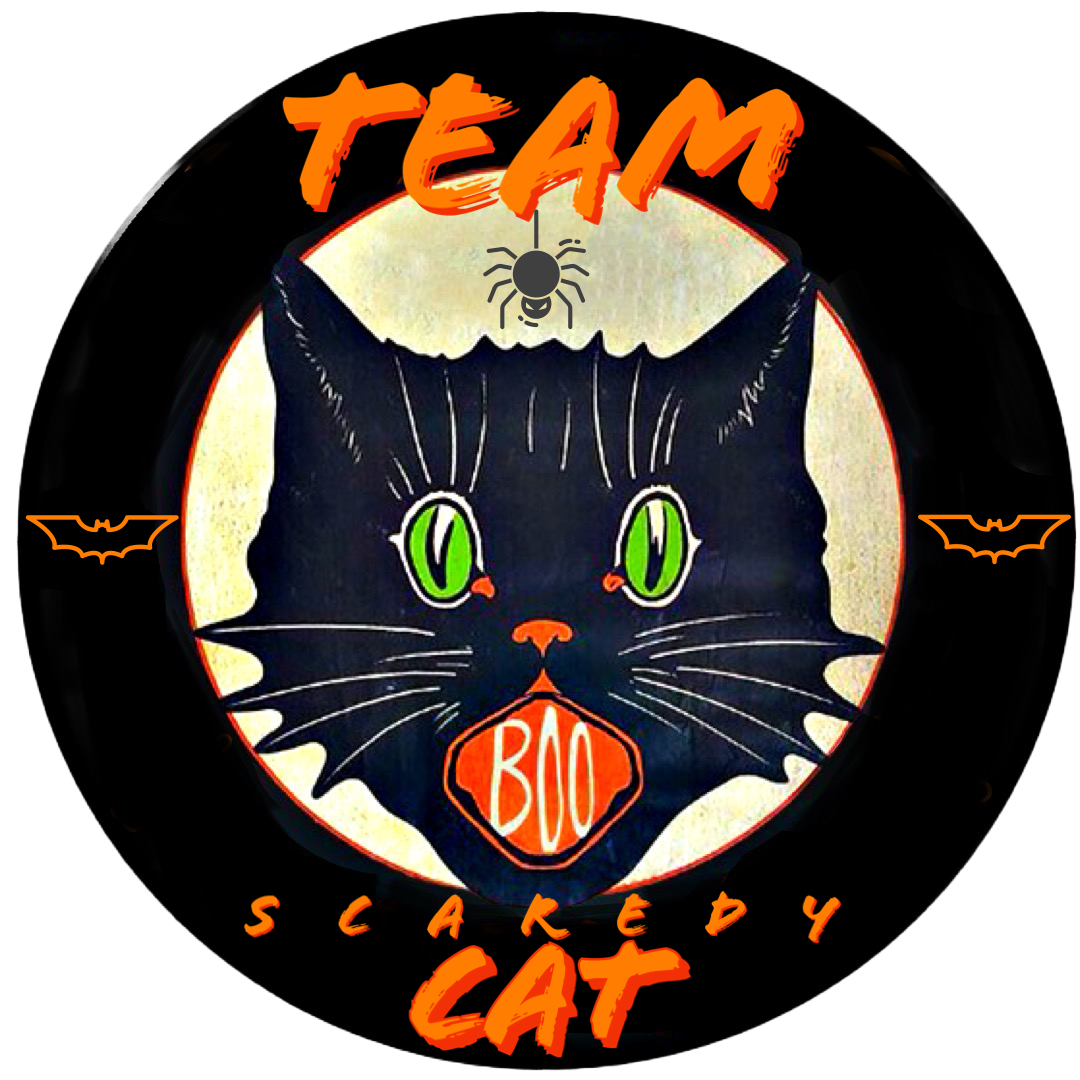 This attraction was reviewed on October 21, 2023 by Team Scaredy Cat.
---
About Our Reviews and Rating System
---
Final Score: 9.13
Final Scores – By Category

Final Scores – By Attraction

Summary:
Right in the middle of the small town of Cave Springs, Arkansas, you will find The Asylum, a haunted house whose atmosphere feels like you just stepped into a big city mini scream park! From the lights, merch, food, and music to the queue actors and fog, Asylum builds major haunt excitement and anticipation the second you step out of your car!
This prison meets asylum haunt experience will keep you on your toes and screaming at every turn. There were so many new things inside the haunt this year that turned up the scares! The detailed sets and the dedication of the actors really sets this haunt apart. There is no detail left unfinished here! You will experience a total inmate takeover in a prison filled with crazy convicts! Lots of the new props are authentic and came from an actual prison in Indiana! This haunt turned up the scares this year by adding new scenes, more actors, and ingenious ways to be interactive.
If intense fright involving all your senses and detailed, interactive haunt scenes are what you are looking for, Asylum is a MUST-SEE in Northwest Arkansas. No scaredy cats allowed this year; once you are in, there's no tapping out! Will you make it out alive, or will you stay with the Punisher inside?
---
Cast Score: 9.1
Cast Scores – By Question

Cast Review:
Cast members can be seen in the parking lot and in the outdoor queue area under the tent for prehaunt interaction, immersion, and photo ops! The total cast is approximately 40 actors who completely embody their original characters and filled the haunt with absolutely no dead space.
You start by learning the rules by a prisoner which is televised! After the rules are explained, you are escorted by guards to sit on funeral parlor pews until it's your time inside. You will meet mental patients, wardens, prisoners, as well as one particular inmate obsessed with their white noise TV and escapees navigating the sewer system to freedom! You will also meet The Punisher, one of the most memorable and in-your-face characters you will ever meet in a haunt. He lives to scare you to death!
The cast is huge and essentially all rooms had actors, maybe even two! Each character fit their room and scene perfectly, and many made lasting impressions we won't forget anytime soon!
---
Costuming Score: 9.1
Costuming Scores – By Question

Costuming Review:
All the actors were well dressed in good quality, original costumes that were personalized and altered to their characters. The costumes fit their roles within the haunt. The wardens had on actual used guard uniforms! Some inmates had orange jumpsuits that were perfectly distressed and bloodied! Costumes were appropriate to their sets but still uniquely individual and unique. Several actors had elaborate prosthetic makeup details. All makeup was thoughtfully applied and appropriate. The Punisher had on a custom Punisher jersey with a realistic silicone mask with bloody facial cuts.
---
Customer Service Score: 9.59
Customer Service Scores – By Question

Customer Service Review:
The Asylum is easy to find in historic downtown Cave Springs, AR. Google Maps had no problem finding it! Their website has directions listed from various starting points. The building has outside lights with lots of signage! Free parking can be found in a field in front of the haunt and within walking distance. The parking was tight, but there were parking assistants to guide you. The ticket booth is at the East end of the haunt, and you can buy tickets in person or online. The merch is sold next to the ticket booth. The queue area is all outdoors but covered by a tent and roped off well.
The actual attraction itself was very safe. We did not encounter any uneven floors or wet, slippery areas. There was some stooping and only a few mild inclines/declines were present. There is some pitch-black darkness, but even walking spaces.
The non-cast staff members, including the owners, were extremely helpful and accommodating and interacted with the guests. Everyone was kind, respectful, professional, and stoked for the opportunity to scare us!
They have a Facebook page that they update regularly as well as a website.
---
Immersion Score: 9.08
Immersion Scores – By Question

Immersion Review:
This haunted house is the definition of an immersive experience! You really feel like you are in a prison with insane, escaped convicts! The outside lights, overall atmosphere, and the actors in the queue line add so much to the pre-haunt excitement. We love the food truck area and would love some seating and maybe even more photo ops!
You are completely immersed in the realistic props with actors that are completely dedicated to their role. We never saw a break in character! There is no break in the scare anticipation as you move from room to room. The storyline flowed flawlessly. Groups were let in the haunt every 4-6 minutes, and we did have a slight issue with groups catching up. The group sizes were bigger overall.
We loved all the merch options! We purchased a hoodie, a t-shirt, and two tumblers, one was a Yeti! We love the food truck area and would love more seating and maybe even more photo ops!
---
Special FX Score: 9.23
Special FX Scores – By Question

Special FX Review:
The use of varied special effects is where this haunt really shines. This haunt has excellent set designs and props! Most of the props came from a real prison!! We literally felt as if we were walking through a real prison and asylum. They also utilized sparks, projection, a laser swamp, a vortex tunnel, static characters, dim lighting, air blasts, strobe, and fog.
Some new special effects details added include a ball pit to walk through, mattress floors to walk on, and a spinning cage in the sewer with a water effect from the pipes. One of the coolest additions was the simulated elevator ride complete with hydraulics! It gives you a bumpy and then free-fall experience right at the beginning of the haunt.
There was pre-recorded background audio for most scenes, and there were no areas of dead silence. There were no animatronics, but between all the actors and detailed sets, they really weren't needed or missed!
---
Scare Factor Score: 8.97
Scare Factor Scores – By Question

Scare Factor Review:
This haunt is VERY well-rounded and scary. There is a variety of scares, and they are essentially nonstop. You have to remind yourself it's not real! Even the calmer and quieter parts give you an uneasy feeling and anxiousness about what is next!
The scares felt evenly distributed, and everyone got some of the scare action in all different directions! We were stalked at times and even followed! Some actors were loud, and others were eerily quiet. The Punisher's room is VERY intense, and your group is left to find their way out while he focuses on scaring you so bad that you can't! The classic jump scares seem to be perfectly placed and leave you constantly on edge.
The haunt is high intensity throughout, but the ending left us wanting more! The ending was very low-key compared to the high intensity inside. We exited to an outside trail with some old cars and even an old ambulance, and there was the expected jump scare there. We would love a higher intense ending, one that captures the full-on immersive horror experience that The Asylum is!
---
Entertainment & Value Score: 9
E&V Scores – By Question

E&V Review:
We were extremely satisfied with the scary entertainment this haunt provided. It took us approx. 25 minutes to complete. This gives them an MPD (minutes of entertainment received per dollar spent) value of 1, which is the national average. We did not run or even walk fast through any portion, but we were in each room plenty of time to appreciate the details. Because of this, groups sometimes caught up with us. We love smaller groups and more spaced out, but that, in turn, creates long wait times, so we do understand.
The haunt building also has an indoor escape room that you can pay for separately with various non haunt themes. There are several food trucks and an outdoor seating area. We enjoyed a Reese's Beaver Tail snack after haunting!
This was an amazing haunt, and the cast, immersion, and special effects add to an overall experience that was top tier. This is a haunted house you won't want to miss. Make sure The Asylum is one of the top haunts on your list to visit for 2023!
---
View Full Score Sheet
---
Pics We Took From Our Visit: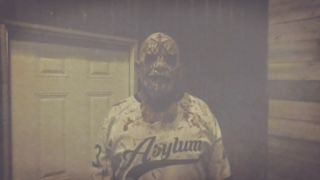 ---
Promo Images:
Click to Enlarge
---
Guest ReviewsGuest Average: 9.43 out of 10
Leah – 10/10 – October 28, 2023I've been going to the asylum for years now and they only get better every year. There have been so …show more many awesome changes to the haunt this year, it almost feels like an entirely new place! So fun to go through with friends, both scaredy-cats and horror-lovers
G – 10/10 – October 26, 2023Looks like Disney in some of the areas! Great place!
Mike ackelson – 10/10 – October 20, 2023I have went to this haunt for many years but this year they have really steeped up their game and …show more really raised the bar in n.w arkansas they was rated number 2 in all of arkansas last year by scare factor this place has some of the best actors who will not quit imposing their will onto you and some pnuematic props I have never seen . all I can say is if your in the area you probably already know about this place but you haven't been this year you have to go..
Join ourspookyadventures!
We visit Halloween haunted attractions year-round! Follow us for haunted house walkthrough videos, behind the scenes footage, and more!