Avondale Haunted Barn – Full Review
Avondale Haunted Barn is a Haunted Attraction located in Rutledge, TN.
1662 Highway 11W S, Rutledge, TN 37861View All Details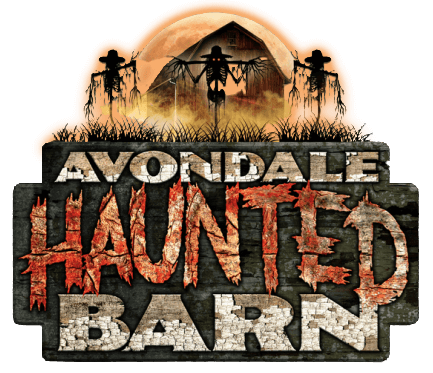 Features:

Free Parking, Restrooms/Porta Potties On-Site, Gift Shop/Souvenirs, You will NOT be touched, Uncovered Outdoor Waiting Line, Indoor/Outdoor Attraction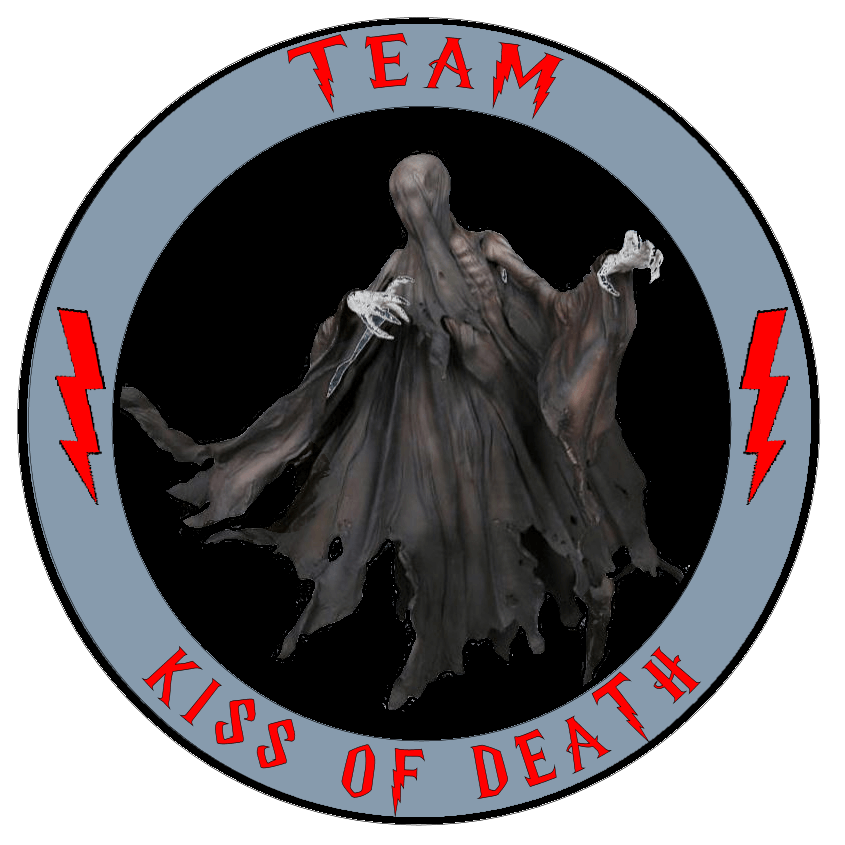 This attraction was reviewed on October 21, 2023 by Team Kiss of Death.
---
About Our Reviews and Rating System
---
Final Score: 9.09
Final Scores – By Category

Final Scores – By Attraction

Summary:
Avondale Haunted Barn is back for their 10th season of fear! They have shown that with dedication and a lot of hard work, the outcome will be fantastic! Every year, we look forward to visiting them, and this year was no different.
Locating the barn is very easy. We just put the address into our GPS, and we are taken right to it. There are many lights surrounding the barn and a well-lit sign at the entrance. Once you pull in, there are parking attendants everywhere directing you where to park. The ticket booth and entrance are very near each other and well-marked, so they are easy to locate as well.
Avondale is a truly terrifying experience that you don't want to miss out on! Be prepared to face your deepest fears in this spine-chilling haunted barn.
---
Cast Score: 9.48
Cast Scores – By Question

Cast Scores – By Attraction

Cast Review:
Every time we rounded a corner or stepped into a new scene, we came across at least one new scare actor. They filled the barn and took control of each scene, using their surroundings to their advantage. Each actor engaged in their roles well and convinced us of the character they were representing.
Almost every character was incredibly interactive. We were very happy to see the amount of dialogue and use of their surroundings in order to interact with us. Our favorite actor was Bobo, the clown. He was hilarious and kept the entertainment flowing!
Each character had a different type of behavior that worked well with their persona. We encountered an angry house wife that is tired of all these people dirtying up her floors, a girl who only wants a friend to play with her dolls and add to her collection, a hilarious clown making inappropriate innuendos every chance he gets, a creepy hick girl who is obsessed with her horrifying dead cat, and many others!
---
Costuming Score: 9.22
Costuming Scores – By Question

Costuming Scores – By Attraction

Costuming Review:
Each costume had its own unique look. Many of them had some very creepy details that benefitted the character and the scare factor itself. We especially liked some of the mask choices, such as the creature at the end of the haunt or the pig person with the barrel. There weren't many actors wearing makeup, but those that were had some pretty distinctive designs. The wife, in the beginning, for example, had some creepy makeup.
Each costume seemed to be placed appropriately based on the scene it was in. There was a Ghillie monster in a swamp, dead people in a mortuary scene, a little girl in a bedroom/dollhouse scene, clowns in a carnival, and many others. Some of the transition zones had some randomly placed characters, but they only served to provide more scares.
Avondale Haunted Barn had two queue actors that provided lots of entertainment for the crowd in line. They would take photos with everyone or creep up behind some unsuspecting victims. One of them was a creepy clown, and the other was a Voodoo Priest.
---
Customer Service Score: 10
Customer Service Scores – By Question

Customer Service Scores – By Attraction

Customer Service Review:
Avondale is very easy to locate and navigate. We put the address into our GPS, and we were taken right to it. They have a lot of lighting surrounding the barn and the entrance, so it can be easily found. Once you turn into the entrance, they have parking attendants directing you where to park. The ticket booth and main entrance is well-lit, so they can be easily found as well.
We didn't notice anything dangerous at all at Avondale. They added more lighting in the parking lot this year, which helped a lot. The only thing worth mentioning is the parking lot is all grass, so there could be a chance of it getting muddy if it rains. Once you are inside the haunt, there are a couple sets of stairs, but each one has plenty of lighting and no scares surrounding them, so they are plenty safe.
Every staff member we spoke to was incredibly helpful and friendly. They all seemed to be one big family and happy to serve excited and terrified guests.
They have a pretty cool website that you can take a look at before coming to the haunt. The website contains all the necessary information that you would want to have before arriving. You have the ability to purchase tickets online, check out their FAQ page, read about the warnings and rules, and see the dates/times and prices. Avondale is not ADA accessible because they have stairs and they do not have a fast pass option.
---
Immersion Score: 7.61
Immersion Scores – By Question

Immersion Scores – By Attraction

Immersion Review:
Upon arriving at Avondale Haunted Barn, it was clear we were at a haunted attraction. There was spooky music playing, haunting lights, creepy queue actors roaming around, and some photo ops. We felt like the atmosphere created a very spooky feeling before entering the haunt.
The storyline behind the haunt was not very obvious. We don't believe there was a storyline this year, just all things scary.
While inside the haunt, we were constantly surrounded by different scenes and creatures that led us to believe we were truly inside a swamp or a child's bedroom, etc. The only thing we noticed that could have been prevented was the bottleneck we experienced. There was a portion of the haunt where we had to go in this room with Bobo, the clown, and he did a little skit, which was hilarious! However, before entering, we were stuck for 2 minutes behind a crowd of people waiting to watch the skit. While we enjoyed the skit, the bottleneck could have been prevented by adding a little more time between groups entering the haunt.
The flow after the haunt was much the same as before entering. We had to walk near the ticket booth and the main entrance in order to get back to our vehicle. This made us feel like we weren't forced to leave immediately.
---
Special FX Score: 9.5
Special FX Scores – By Question

Special FX Scores – By Attraction

Special FX Review:
The sounds used inside Avondale were fantastic! Every scene had sound effects that worked perfectly with the section it was in. They used creepy haunting sounds inside the portion of the haunted house; there was bayou music playing in the swamp, carnival music playing in the carnival areas, and many others.
Each scene was unique and creative. They all had details within them that made the scene fit together perfectly. Some of our favorite scenes were the morgue, the swamp, and the spider lair.
We didn't see a lot of animatronics being used, but we felt that Avondale didn't need them. They were already terrifying enough with all the scare actors pretending to be animatronics. There were many props used, though. Each one was very realistic, and some of our favorite rooms that used a lot of props were the bird masks props and the room with the cat props.
There were many sensory effects being used. We even smelled some nasty things throughout the haunt. We weren't sure if that was intentional since we were inside an old barn, and it may have been natural, but the effect was awesome! The use of lasers and fog to create a swamp was perfect. There were many instances where lighting was used to create illusions of something being in a certain spot; then, it appeared to move when the lights flashed. Another really cool effect was at the ending, where it looked like a really long hallway of dead bodies in a morgue.
---
Scare Factor Score: 9.24
Scare Factor Scores – By Question

Scare Factor Scores – By Attraction

Scare Factor Review:
We were successfully terrified inside Avondale Haunted Barn. In each new scene we entered, there were new and terrifying things to see and experience. We went through with a family of 4, so there were 6 of us. Every actor did a great job of scaring everyone in our group. Some scares would come after the first few people had passed, but we would still catch a glimpse of the scares.
The timing of each scare was almost perfect. Many distractions were used to force our attention in one direction while scaring us in another direction. The variety of scares was very broad. There was blood and gore, victimization, sensational with the use of lasers and fog in the swamp; illusions to make it look like a long hallway; many jump scares; phobias with the use of clowns, dolls, and spiders; camouflage, and suspense buildups. We especially enjoyed one suspense buildup when a twitching scare actor could be seen from a distance, only to have them scurry away as we got closer.
The finale was quite intimidating. We entered the morgue with the illusion of a long hallway with an incinerator. There was a victim in there begging for our help when suddenly, this creature came charging out of the darkness to chase us out.
---
Entertainment & Value Score: 8.28
E&V Scores – By Question

E&V Scores – By Attraction

E&V Review:
We were very happy with Avondale Haunted Barn. It felt like the haunt was long enough because it just kept going with all the scares. It was slightly shorter than last year, but still, a very good job done by all involved in the making of this attraction!
The only other things, aside from the haunt itself, that are included in the ticket price are the photo ops and the entertainment provided by the queue actors. We still feel there could be more outside of the haunt that is included in the ticket price.
We are always impressed with Avondale and enjoy seeing everything they do each year. We felt that the ticket price was worth the experience we received. The cost of admission is $18, and the length of the haunt was 15.25 minutes for a Minutes per Dollar (MPD) rating of 0.85, which is about average compared to other haunts we have been to. We were highly entertained by everything inside the haunt, from the creepy actors to the spooky scenes and sound effects. We can't wait to come back next year to see what they come up with again!
---
View Full Score Sheet
---
Pics We Took From Our Visit:
---
Promo Images:
Click to Enlarge
---
Guest ReviewsGuest Average: 9.9 out of 10
Jason Miller – 10/10 – October 23, 2022Thoughtfully put together, exceptionally well organized and a lot of hard work put in to providing …show more entertainment for an amazing experience! Thank you to all the people that had a part in makin the journey through the dark barn a night I will have as a memory that won't soon fade !
Ruth – 10/10 – October 22, 2022This is very well done! The scares were great and definitely plentiful. It will be the new …show more tradition.
Kelly Novarro – 10/10 – October 21, 2022It was an absolute scream!
---
Past Awards
---
2022 Awards
Most Improved Attraction (Given by: Team Kiss of Death)
---
---
Past Awards
---
2022 Awards
Most Improved Attraction (Given by: Team Kiss of Death)
---
Join ourspookyadventures!
We visit Halloween haunted attractions year-round! Follow us for haunted house walkthrough videos, behind the scenes footage, and more!