Backwoodz Oddities Haunted House – Full Review
Backwoodz Oddities Haunted House is a Haunted Attraction located in Waverly, OH.
832 Valley Road, Waverly, OH 45690View All Details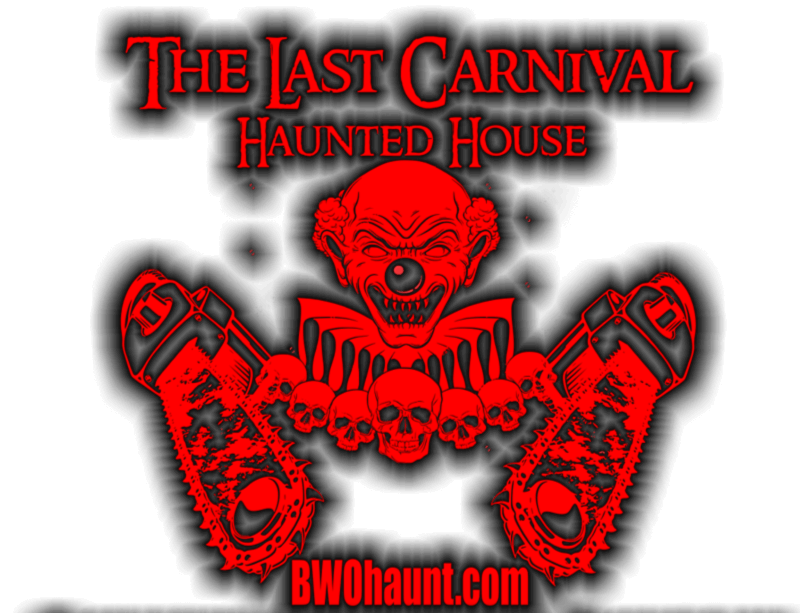 Features:

Free Parking, Restrooms/Porta Potties On-Site, Food/Concessions, Gift Shop/Souvenirs, You will NOT be touched, Original Characters, Covered Outdoor Waiting Line, Indoor/Outdoor Attraction, Family Friendly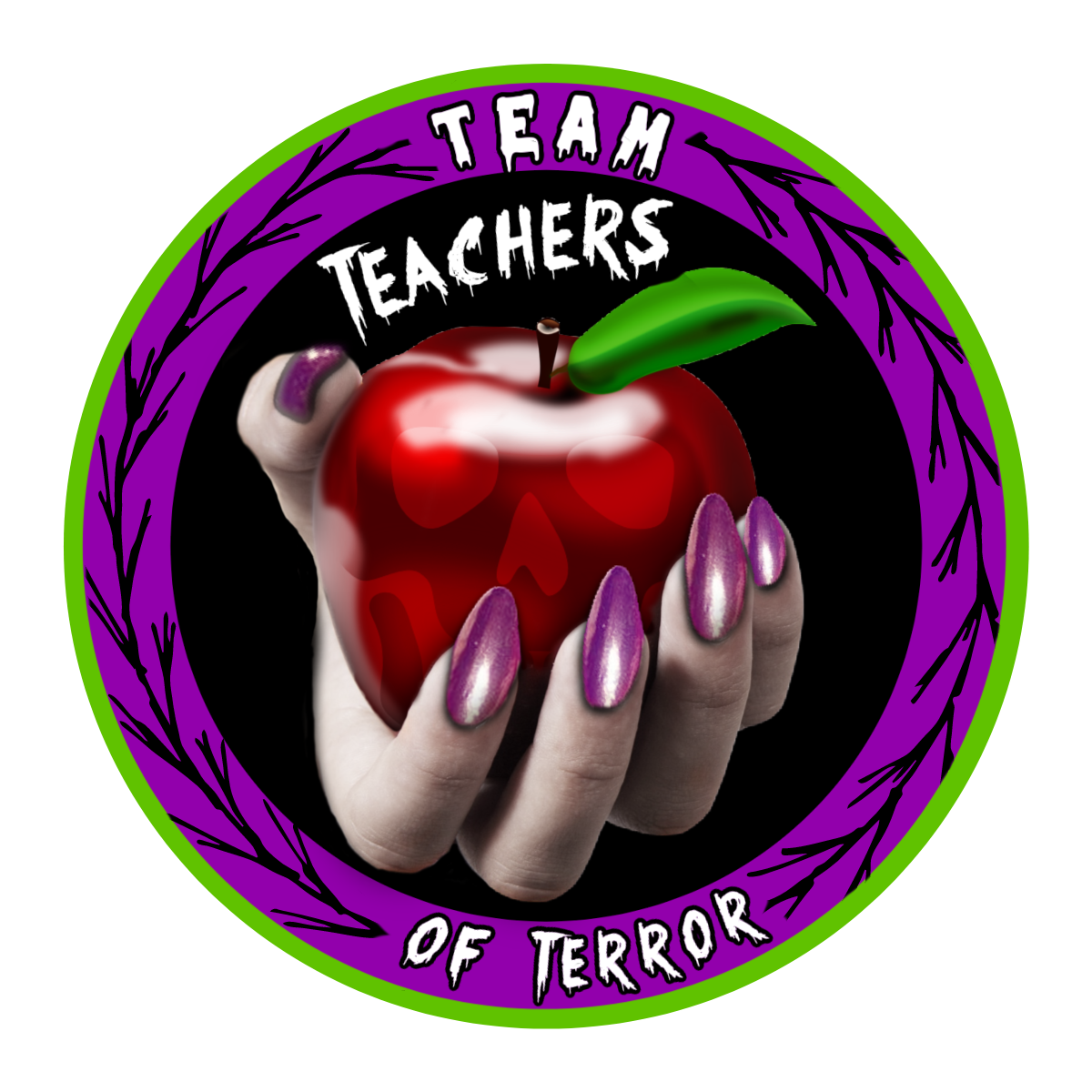 This attraction was reviewed on October 25, 2019 by Team Teachers of Terror.
How Do We Get These Scores?

Final Score:

7.34
How Did We Get This Score?

Summary:
Backwoodz Oddities certainly lives up to its name. Beginning with the drive to the attraction, you will be taking a trip far into the backwoods country. The drive itself is a fun-filled adventure, with watching for night prowling critters, and keeping an eye out for tight turns and any strange bumps in the road along the way. You're not lost, GPS will get you there. Not kidding.
Now onto the oddities part. This haunted attraction follows one path, but you will find yourself both inside and outside as you make your way through. The oddities and new takes on old ideas are everywhere. There are lots of odd sights to see, and odd characters to meet.
This haunt has a very interesting story. One beginning as a young child's service project blossoming into a full-fledged family operated haunted attraction. Not only that, but profits have been shared with various deserving groups, including Southern Ohio Survivors (foundation for cancer survivors), a horse rescue, and the local middle school archery team. It's easy to see why this is so well supported by the community.
---
Cast: 7.45
How Did We Get This Score?

There was an abundance of clowns in this all-volunteer cast. Some were identical to each other, while some were clearly stand alone clowns with their feature scene. There were clowns of all sizes and ages. We saw super tall, stilt wearing clowns, and small child clowns. The 3D clowns looked very neat under the lights. All were suspicious and not to be trusted.
Aside from the clowns, we saw asylum roommates who were fun to watch as they irritated each other. A persistent lady chef eagerly offered some very fresh off the meat grinder jerky.
We met a life sized bunny carrying a sharp looking meat cleaver in one paw and what looked like a recently killed meal in the other. A young man with a butcher knife showed up as well. They don't compare knife sizes. Just don't bring it up. Even so, the young knife loving man was good at adjusting his performance to respond to our questions for him.
We met a 'doctor' character wearing the old time 'bird beak' mask and robe who used fire in his performance. He also hit us with some fluids in his ritual. A local farmer also met us on our walk past his humble abode. At first we thought he was a friendly fellow, asking us what we thought of his place, but then he ran us off the property with a shotgun!
---
Costuming: 6.78
How Did We Get This Score?

The costuming seemed appropriate, all in all. We didn't see too many tennis shoes poking out of costumes. There weren't many masks. The few we saw were also placed in dark areas, so they blended in with their space.
The makeups were simple, but nice and unique. We appreciated the darkening makeup added to the doctor to give him an ominous appearance. We noticed Erasphus wearing colored contact lenses that added a nice touch to his overall look. With his jacket, bowler hat, and dress pants, we could clearly see that he was once in charge of this now threatening show.
---
Customer Service: 8.2
How Did We Get This Score?

As stated above, GPS got us to the location with no problem. Address, ticket information, dates of operation, information about the theme, and contact information is easily accessible. Backwoodz has both a running website as well as a Facebook page.
Staff seemed cordial. We met a couple of staff members who were hospitable and spoke with us at great lengths about their haunt.
A concession stand was available selling candy bars, hot and cold drinks, light snacks like jerky and pickles, hotdogs, and chips.
This haunt used strobe lights, 3D glasses and black lighting, a spinning floor, fog, chainsaws in closed areas (so it gets kind of congested feeling and had a strong smell of gas), and trail walking outside. Pyrotechnics are also utilized.
---
Atmosphere: 5.7
How Did We Get This Score?

There wasn't a lot of signage to use to guide us to the haunt, but we put our faith in our GPS and it didn't let us down. Immediately stationed at the haunt was a poster to let customers know they made it. There were lights attached, but they weren't working the night of our visit. We parked ourselves in a flat field immediately in front of the ticket booth.
Aside from the sign, the outside did not really look like a haunted house. There was a carport used as a covered waiting area to lead to the back of the property to the haunt. Music was playing and there were some props hanging around the waiting area to look at and use as photo backdrops. Every once in a while, we would hear loud banging on the carport to startle the crowd. We did also see a character walk about the waiting line while we were there.
---
Special Effects:

7.33
How Did We Get This Score?

We loved the swirling ouija board piece, as well as all the curiosities in Erasmus's area. There is nothing like two headed skeletons and mermaids to set the mood for a haunt! The Jerky Girl made jerky in ways that will forever make me question jerky sticks. There was definitely madness to her methods and after seeing the blood flowing from one victim over the sink and the body parts strewn about, we thought we were done with her story. We were wrong. We turned a corner, and we got a close up view of her running a machine, pressing the meat. We had our world completely spin out of control while making our way through a spinning room. The 3D area popped out at us, and gave us a dizzy and light headed feel. It wasn't long until we came across some asylum patients in one of the nicest padded rooms we have seen for some time. We also got to enjoy some intense pyro activity in a ritual for our souls. The clown on stilts filled the entire room, and moved gracefully, if not menacingly, about the scene.
We got the opportunity to walk into a realistic looking refrigerator door to lead to the inside of the refrigerator with gruesome finds and realistic looking walls. Details like shelving and meat products (plus rotting items) convinced us we were inside a fridge.
Oh, there were chainsaws. A lot of chainsaws. 'Chainsaws for days,' so to speak!
Music played throughout the haunt. Other noises used to startle or entertain us included loud car horns and unseen characters talking to us.
---
Theme:

7.15
How Did We Get This Score?

The theme is basically about what happens when a deranged carnival settles into town. The first part of the haunt inside introduced us to Erasmus and the space he occupies, filled with curiosities he has collected over the years for his sideshow. We moved on to meet a long series of sinister clowns who are filled with a darkness that can't be contained. After testing us in many different ways, we found our way outside. Once outside, we met the townsfolk affected by this macabre carnival, and some possibly escaped carnival creatures.
The characters and scenes did loosely follow the theme.
---
Scare Factor:

7.45
How Did We Get This Score?

Scares used here were as follows: some gore with bloody and bleeding props, characters who would follow us and get really close to us, some characters that popped up out of seemingly nowhere, confusing mazes and spinning floors, characters with weapons, characters threatening us, loud banging, and screaming. I was certain I was about to be shocked grabbing onto a handle to a door to exit the room. The actor in the room convinced me I needed to prepare myself for a shock, but then'
Then there was their marathon chainsaw action. We lost count of the number of times we were faced with those devilish devices.
---
Entertainment & Value:

8.25
How Did We Get This Score?

Our team completed the entire haunt in 24 minutes. At a ticket price of only $10, that gives a minutes per dollar ratio of 2.4! That means for every dollar spent, there is 2.4 minutes in the haunt. That is most definitely a steal for the amount of entertainment packed in that attraction. While there wasn't a lot going on the outside, the inside had unexpected twists and turns throughout.
---
How Did We Get These Scores

---
Guest ReviewsGuest Average: 5 out of 10
Beth – 5/10 – October 15, 2022We went on Hell Night. I for one was rather disappointed. For being adult only, I was expecting a …show more lot more hands-on interaction. The raunchiness and interactions struck me as more PG-13 than adult. It needed the intensity ramped up quite a bit. That being said, I don't remember a haunt I laughed as much in. I did appreciate that. I will return should a friend of mine work it again OR if it gets better.1. ..