Backwoodz Oddities Haunted House – Full Review
Backwoodz Oddities Haunted House is a Haunted Attraction located in Waverly, OH.
832 Valley Road, Waverly, OH 45690View All Details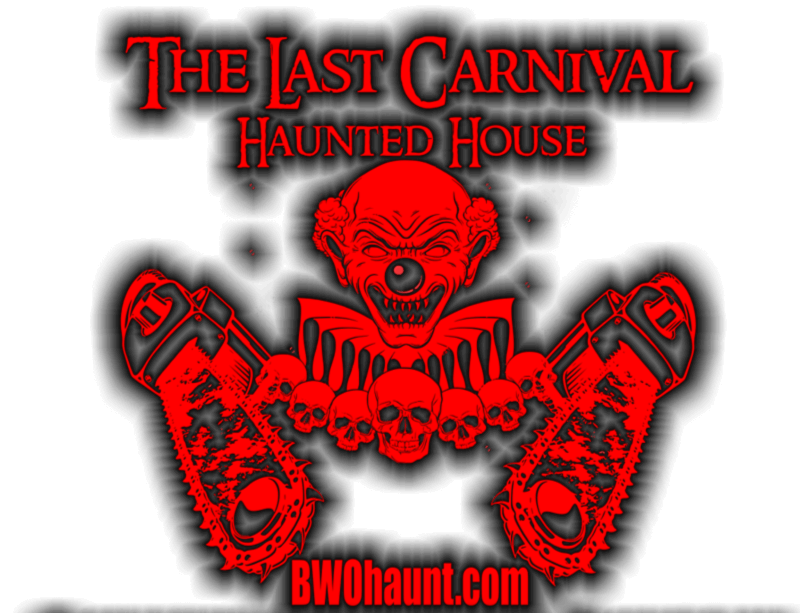 Features:

Free Parking, Restrooms/Porta Potties On-Site, Food/Concessions, Gift Shop/Souvenirs, You will NOT be touched, Original Characters, Covered Outdoor Waiting Line, Indoor/Outdoor Attraction, Family Friendly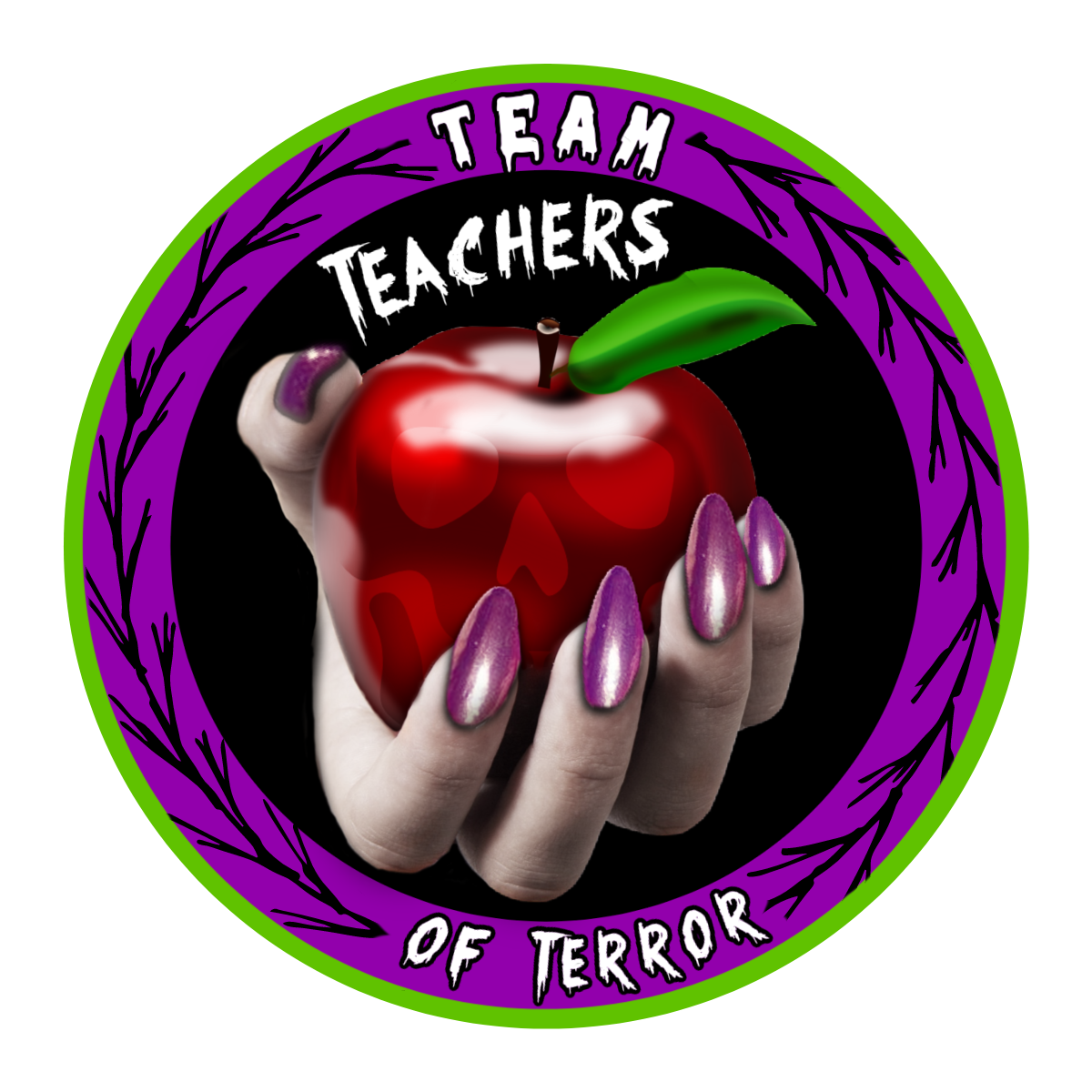 This attraction was reviewed on October 28, 2023 by Team Teachers of Terror.
---
About Our Reviews and Rating System
---
Final Score: 8.35
Final Scores – By Category

Final Scores – By Attraction

Summary:
Backwoodz Oddities: The Last Carnival is located in Waverly, Ohio, and has been in the haunting business since 2010. The 'backwoodz' in the name is fitting as they are located 'off the beaten path,' but the trip lends itself as a way to get that spooky vibe going before arriving at the property.
What started out as a service project has turned into a full-fledged haunt. Not only that, but they donate to different charities each year.
Don't let the carport and residential home fool you, they have a full show.The group here travels and keeps up with special effects, makeup, and costuming to create a one-of-a-kind experience for their customers.
---
Cast Score: 8.7
Cast Scores – By Question

Cast Scores – By Attraction

Cast Review:
Some members of the cast were quite interactive with us. Some gave us personalized comments, even using our fake names. They asked us questions pertaining to their area and we could tell their comments to us were more natural yet relevant to the haunt. We were met with a variety of characters: an unfit mother, straight jacket-wearing patients, various workers in the cooking and cutlery industry, clowns, Michael Myers, gun-toting hillbillies, a witchy woman, a devil-horned character, and a snake oil salesperson. Some of the actors did use creative accents, and the padded room lady had a convincing gag reflex while asking us to dissect her corn or peanut-infested specimen. Not all characters spoke to us, some stalked or stared at us silently. At times, we encountered a few areas in the early part of the pallet maze that could have been good places to get a scare. We were overwhelmed with the chainsaw-wielding maniacs in the 2 confusion rooms. Some actors were physical with their props, causing sparks or banging on things in the room.
---
Costuming Score: 8.24
Costuming Scores – By Question

Costuming Scores – By Attraction

Costuming Review:
There seemed to be quite a bit of characters with various face makeup applications. We noted some different colors and patterns on some of the different clowns. There was evidence of damage on a knife-wielding character we suspect had been playing too close to electricity, with a badly burned face, white clouded contacts, and damaged arm. Other characters had dark creases highlighted on their faces or running makeup. Others appeared to have strange writing on them. The snake oil salesperson had a nice snake pattern painted on the face. Some faces were treated with prosthetics, including horns and signs of trauma.
Costumes all appeared complete and ranged from simple dark clothing to more ornate costumes. The cook spoke with a country accent and even wore a cowboy hat with jeans and a plaid shirt. His fake wax mustache was funny. We saw a clown in a traditional clown costume and others with a more cute and bright appearance as well as a dark and spooky clown. The few masks we saw appeared to fit appropriately.
The main queue actor here carried a ball bat and wore prosthetic button horns with darkened face paint. His all-black clothing (and did we spy a priest's collar?) also seemed appropriate for a haunt and did not distract. Stationed at the entrance to the haunt, the ringmaster wore a costume reminiscent of a steampunk vibe that also fit in with the circus facade directly at the entrance to the haunt itself.
---
Customer Service Score: 9.6
Customer Service Scores – By Question

Customer Service Scores – By Attraction

Customer Service Review:
A very large carnival-style sign was attached to one of those creepy white vans our mothers all warned us about. There was a light shining on it so that passers-by couldn't miss it. The free parking area was directly off the road, where guests could park themselves before heading to the ticket booth. While there wasn't a facade at the main entrance, we could find the ticket booth easily, which led directly to the queue area. A large carport serves as a shelter for the queue. Porta pots and a concession stand were also right in the same area as the queue for the haunt itself. Exiting the haunt put us right back to the concession stand just a stone's throw from the queue.
We didn't see anything of any real concern with safety. On our way to our car after the haunt, we did walk close to an area in the ground that was rutted up, and another area that looked to have a drain or hole in the ground of some sort, but we saw both and avoided them.
The staff were all friendly and seemed happy to be there. All answered all the questions we had in a professional manner. Most staff we saw at the front of the haunt were inside or close to their booths, and the rest that we saw were in costume. Staff out of costume were wearing street clothes.
The website was helpful and included all the pertinent information a customer would need to plan a trip and know what to expect.
---
Immersion Score: 8
Immersion Scores – By Question

Immersion Scores – By Attraction

Immersion Review:
The queue area was decorated with sideshow posters and was well-lit. There was one queue actor; a demonic priest, who milled among the customers. They blared heavy metal music and created a circus facade. They had one smoking animatronic of a most unfortunate clown and some decorations that can serve as selfie stations. The fully costumed 'ringmaster' was collecting tickets and talked with us while we patiently waited our turn. In the distance, we could see flashing of lights, hear gunshots and screaming.
Inside the haunt, actors would personalize their lines to us, and get real close to us physically without actually touching. The cast used varieties of animatronics to keep us guessing as to what was happening and from which direction. The pallet maze was dark and could've used some actors and/or props to keep guests entertained.
We did not pick up on a storyline while onsite, as there were several stations of various natures that we encountered.
There was an exposed fog machine and a stereo that was partially covered. While they did have wall treatments in many of the rooms, there were also areas with simple black tarps. Some of the outdoor areas did have junk strung about to make you feel you were on a neglected property. At the exit, guests were funneled toward the souvenir shop, porta pot, and parking.
---
Special FX Score: 8.28
Special FX Scores – By Question

Special FX Scores – By Attraction

Special FX Review:
We encountered various special effects. We heard popping animatronics, gun blasts, and a loud motor. The unfit parent room had a graphic blood feature with accompanying sounds of dripping. We heard different styles of music and ambient sounds in a few different areas inside, notably: heavy metal, carnival music, and the Halloween soundtrack music.
Some indoor rooms provided good details. We were unexpectedly faced with a walk-in freezer, and the doll room had various doll victims of various ill-treatments from floor to ceiling stacked on top of one another. We also enjoyed the interactive carnival game and an oversized jack-in-the-box in one of the clown rooms. The best special effect must go to the room with the spinning floor.
There were black light paints, reactive face paint, and costumes. There was noted fun signage and jokes to interest us during our walk-through. There was an endless mirror effect in the doll room, which may benefit more by placing it at eye level with customers, rather than on the floor. The outdoor pallet maze would benefit from adding more detail to keep customers immersed in the haunt.
There were different animatronics throughout the haunt. There was a gross animatronic toy-grabber game that was grabbing a decapitated human head. The 12-foot skeleton had some moving eyes that appeared to be moving with us and made us feel "watched." The pop-up porch animatronic caught some of us by surprise as we were not expecting it to jump up like it did. The graphic tortured child hanging upside down in the sink was quite effective in turning our stomachs. We were treated to a swaying bridge and a powerful and hot pyro show. There were blackout rooms, a fog room, spark tools, and an air cannon. We even were asked to "touch the poop," and it blew our hair back!
Floodlights were used to highlight specific props. Black lights were used with neon paints. Static red lighting was used to give an eerie appearance but still gave enough light that we could see where we were going.
---
Scare Factor Score: 7.91
Scare Factor Scores – By Question

Scare Factor Scores – By Attraction

Scare Factor Review:
Backwoodz scares included common scary themes that tend to resonate with the general public. They used the fear of spiders, chainsaws, the darkness, the occult, and clowns. There was some gore with the props; feces, blood, skinned and mutilated animals, and humans.
The actors and props would pop out unexpectedly in places. We got a blast from an air cannon and real fire as well. We were stalked by Michael Myers, who raised his weapon at us, as well as a few other characters here and there. They used entrapment and confusion by having us circle back to a multi-directional room multiple times and, at one point, actually locked us in with a patient. They played with our sense of balance with the rocking bridge and a room with a spinning floor. There was a room with oversized props that gave off the feeling of being overpowered.
There were only three of us in our group, but all scares seemed to go to each of us in different ways. Jump scares typically came from the front. Once we would get stopped in rooms, the actors would approach all three of us. People in the back were followed and messed with. The finale consisted of a character emerging quickly from behind a circus tent tarp to chase us out with a chainsaw, a simple yet effective ending.
---
Entertainment & Value Score: 8
E&V Scores – By Question

E&V Scores – By Attraction

E&V Review:
There were some TV screens posted in the queue area displaying the number 13. We have seen other places use screens to play horror scenes to entertain guests while waiting to go into the main attraction. We took advantage of the posters and posed for a team selfie, something a lot of guests like to do when out with friends and family.
This haunt lasted right at 25 minutes, which is longer than a lot of haunts out there. General admission is 15 dollars, so we feel that is a very fair price point for the entertainment provided. The actors were fun to interact with, and we enjoyed ourselves while we were there.
---
View Full Score Sheet
---
Pics We Took From Our Visit:
---
---
Guest ReviewsGuest Average: 5 out of 10
Beth – 5/10 – October 15, 2022We went on Hell Night. I for one was rather disappointed. For being adult only, I was expecting a …show more lot more hands-on interaction. The raunchiness and interactions struck me as more PG-13 than adult. It needed the intensity ramped up quite a bit. That being said, I don't remember a haunt I laughed as much in. I did appreciate that. I will return should a friend of mine work it again OR if it gets better.1. ..
Join ourspookyadventures!
We visit Halloween haunted attractions year-round! Follow us for haunted house walkthrough videos, behind the scenes footage, and more!