Bakers Junction Haunted Train – Full Review
Bakers Junction Haunted Train is a Haunted Attraction located in Bloomington, IN.
7898 South Fairfax Road, Bloomington, IN 47401View All Details

Most Recent Video from The Scare Factor:
(Scroll for Scores and Written Review)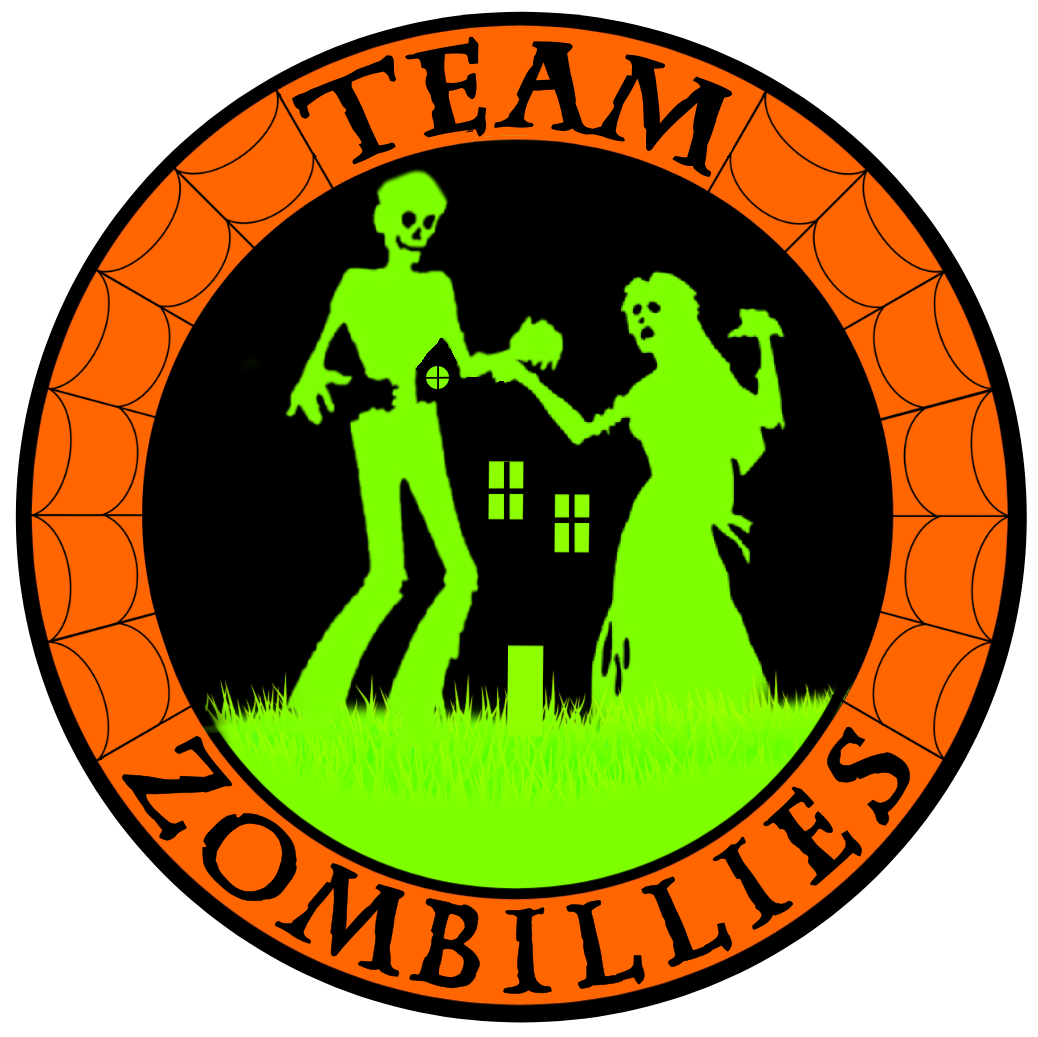 This attraction was reviewed on October 27, 2023 by Team Zombillies.
---
About Our Reviews and Rating System
---
Final Score: 6.76
Final Scores – By Category

Final Scores – By Attraction

Summary:
If what you seek is a nostalgic trip down haunt-lovers lane, then climb aboard the Bakers Junction Haunted Train! This haunting trip through a historical railroad museum packs a display of Halloween decor and surprises collected since 1976!
The property is divided into sections. A child-friendly side features Halloween decor, interactive games, and toys. Those seeking a spookier experience can jump in line for the haunted train experience, where old-school tricks and hidden actors provide unexpected scares.
Genuine Halloween enthusiasm and a commitment to enjoyable scares were apparent during our visit. The staff was friendly, creating a spooky but kid-friendly atmosphere. On-site, they had a concession stand and a fire pit for gathering and food roasting.
We explored all the train sections during our visit and were quite surprised at what we found inside!
---
Cast Score: 6.66
Cast Scores – By Question

Cast Scores – By Attraction

Cast Review:
The Haunted Train has a unique setup compared to other haunts we've been to. It features multiple routes with occasional loops, allowing cast members to appear more than once. Some even roamed across sections for better coverage. We encountered a variety of distinct creatures along the way.
A few characters were interactive, but overall, they didn't utilize much dialogue. While some were totally silent, others rawred at us, maniacally laughed, or made interesting sounds. Of those that were silent, several sinisterly stared at us, which was effective at times. However, one of them oddly stood staring at us with their arms crossed, which did not enhance their believability, and we overheard a clown telling another group to "shut up," which seemed a bit out of character.
Some of the characters were seemingly everywhere. They also made a lot of noise and interacted with objects within their scenes. A bloody lady popped up all over the place, catching us off-guard more than once and guiding us where to go. Art the Clown was another standout as he came at us, knife in hand. George the cow charged at us, slammed into metal objects and blocked our path. The butcher sneakily stalked us, scraping their metal blade on nearby things to show us they meant business! Be sure always to watch your back!
---
Costuming Score: 6.33
Costuming Scores – By Question

Costuming Scores – By Attraction

Costuming Review:
Costumes varied, from unaltered but fitting attire to fully modified outfits. Since everything was scattered, the mix felt acceptable for the different areas. Some t-shirts particularly caught our attention as incomplete.
Masks and makeup were both utilized. For the makeup, we noticed some blood throughout and at least one "zipper face" design. While a range of latex masks were employed, a few didn't fit well, and adding some "basic black" (or blended colors beneath the masks) could help conceal their masked appearance.
The masks themselves worked in most areas, but better attire would've benefited many of them. For example, we noticed a bloody cat skull mask, but an orange t-shirt and sweatpants were paired with it (a ghillie suit would have been fantastic here). We also noticed a clown mask paired with a black t-shirt. There was also a giant-mouthed creature outside, but their attire also didn't seem to go with the mask very well.
Some of the standout costumes were worn by Art the Clown, the all-black shadow figure that blended in with their surroundings, the cow, the burlap-masked bunny with a chainsaw, and the bloody butcher that was complete with a latex mask with blood splattered all over their clothing and a metal meat cleaver.
---
Customer Service Score: 8.4
Customer Service Scores – By Question

Customer Service Scores – By Attraction

Customer Service Review:
Our Google Maps app took us right to the Haunted Train. It was our first time visiting the train, and upon arrival, the first thing we noticed were cars parked down both sides of the highway. We did find a free parking lot that is best to enter from the Fairfax Road side. We entered from Scott Road, and it would have been best if we had looped around and entered from the other way, where a much larger sign greeted us. Parking on-site was self-serve and limited.
The entrance and exit to the haunt were both marked. Inside, near the ticket window, there was one restroom, and an actual (wooden) outhouse was located in the parking area. Inside, there was a large set of stairs and some uneven flooring to navigate. There were a few times when we ran into an oncoming group, and they didn't want to turn around, so navigation was confusing and a bit frustrating. We were told to go one way by staff, and we ended up face-to-face with another group. When we told them they were going the wrong way, they said, "No, you're going the wrong way." Upon turning around and exiting this area, the staff informed us the other group that had us turn around was going the wrong way, so the organization and flow of the haunt felt a bit unclear.
Any of the staff members we spoke with were happy to answer our questions, and we could tell they were having a good time, but they were a bit difficult to find upon arrival. Should any queries arise, we recommend going to the ticket booth inside the building.
Before visiting, we attempted to find information about the haunt online, but their website, particularly on mobile, was challenging to navigate. It contained much information unrelated to the visitor's experience, thus requiring some digging on our part. While searching for details like the haunt's storyline or history, we stumbled upon property-related information instead.
---
Immersion Score: 6.83
Immersion Scores – By Question

Immersion Scores – By Attraction

Immersion Review:
Outside, Halloween decor, lights, and signage set a spooky ambiance. While we expected to see a haunted train car upon arrival, the large signs, including two that were metal, signified we were at the right place. Inside, there wasn't a specific storyline for the haunt; instead, it featured a diverse array of random Halloween decor, spooks, and scares. Transition zones often consisted of doors we had to figure out how to open or things hanging in the pathways.
Inside, the train cars and buildings created an immersive environment, while the outside areas exposed the sight of the parking area. We also ran into groups, as mentioned above, and we could hear them nearly the entire way through. We saw some things that weren't part of the haunt, such as water bottles, and there wasn't a consistent soundtrack to help drown out all the sounds of the talking groups around us.
---
Special FX Score: 5.88
Special FX Scores – By Question

Special FX Scores – By Attraction

Special FX Review:
This attraction utilizes an old-school style, combining many Halloween decorations with a few homemade moving props and animations. The path winds through indoor and outdoor sections, passing through train depots and real train cars. There's also a tricky maze you must find your way through – good luck!
An array of lighting was used, from rope lights, strobes, colorful hues, and swirling lights to some that flickered to create a creepier ambiance. UV lighting was also at play in some areas, making the eye-catching painted features pop out at us.
Our journey through the haunt was often quiet, interrupted by occasional actor noises, a siren, and sudden air blasts and sounds from Halloween decorations. One standout sound effect was a voice broadcast over speakers in a scene, creating the eerie illusion of a voice speaking from an unseen source. It was actually a live person, adding an interactive element that we thoroughly enjoyed!
While we walked through enclosed and outdoor areas here, through train cars and depots, there really weren't many themed scenes; everything really went off the theme of Halloween, so you can expect to see a lot of store-bought and homemade decor mixed in here.
As we made our way through, there was so much to look at. While a lot of the areas were filled to the brim with static Halloween decor, there were some stand-out items such as a pumpkin spider, a real hearse, a puking skeleton, cobwebs, lots of bones and skeletal remains, enclosed displays, and several vintage dental or medical chairs. We also noticed multiple projections, caged areas, and a variety of scene dividers, including sheets, cages, banners, and the trains themselves.
---
Scare Factor Score: 6.56
Scare Factor Scores – By Question

Scare Factor Scores – By Attraction

Scare Factor Review:
Old-school effects are unpredictable, often triggered by an unseen source, which gives them excellent timing. The train had some fun tricks up their sleeves, along with some actors who knew exactly when to strike!
They targeted us with sudden bursts of air, loud noises, and random items that would shake or spring to life out of nowhere! A few scareactors stalked us, one of which was equipped with a metal blade, and every time they scraped it across metal behind us, it gave us the chills!
Scares occasionally descended from above. A well-lit staircase with a sturdy handrail led to an unexpectedly high exit from a train car, unnerving one of our group members with a fear of heights! At one point, a bunny with a chainsaw blocked our path and slowly stalked behind us.
A few scares sent us screaming, such as a creature cleverly hiding beneath a pile of leaves and a clown that was hiding inside a locker! We had no idea either of these characters were there, so they got us good! A sudden power tool attack also gave us a good jump, as well as a ghoul that came at us from the other side of a clear bubble window in the wall! We also found ourselves in a small room we seemingly couldn't get out of, and upon enduring a few sneak attacks inside, the door opened on its own to let us out.
At the finale of the haunt, we succumbed to some loud noises from overhead before exiting a coffin-shaped door.
---
Entertainment & Value Score: 7.19
E&V Scores – By Question

E&V Scores – By Attraction

E&V Review:
Admission tickets to the train are priced at $5 for kids and $10 for those 12 and over. Although every group will likely spend a different amount of time inside the haunt, it took our group 15 minutes to escape. This brings the minutes of entertainment received per dollar spent (MPD) value to 1.5 – which is over the average we like to see!
In addition to the haunt, there were many things to take photos with before entering both outside and inside the child-friendly side. Guests could also sit down near a fire pit or check out the Time Castle (time capsule) located near the fire pit. We saw one actor outside for a moment get a few scares in on those roaming the parking area, but then they returned inside.
Don't forget, they have a cafe set up too, with various drinks and food available.
This attraction was a nostalgic trip down a spooky Halloween memory lane. It's not over-the-top scary and would be an excellent first attraction for those who are skittish to scares. For the little ones, if they make it through the scarier side, they may be offered a prize at the end!
Beware ye who enter – you never know what could be lurking from within the walls of the train!
---
View Full Score Sheet
---
Pics We Took From Our Visit:
---
---
Guest ReviewsGuest Average: 8.5 out of 10
Jason – 8.5/10 – November 19, 2023This was really fun with the suprise attacks(scares). I really had fun,the food at the cross bones …show more cafe was really good. This place is a good place to go with your family an friends
Join ourspookyadventures!
We visit Halloween haunted attractions year-round! Follow us for haunted house walkthrough videos, behind the scenes footage, and more!