Beastly Haunted Trail – Full Review
Beastly Haunted Trail is a Haunted Attraction located in Center Township, PA.
3394 Brodhead Road, Center Township, PA 15001View All Details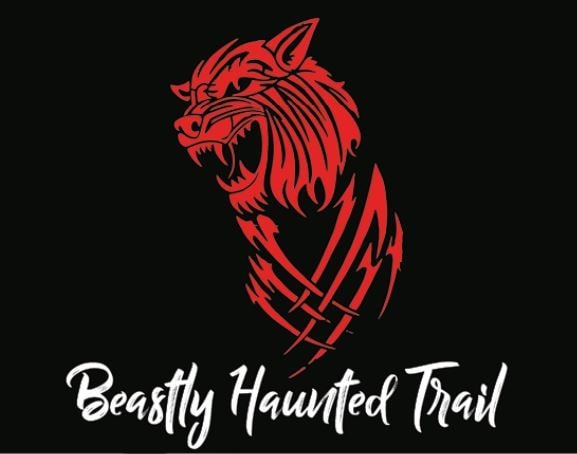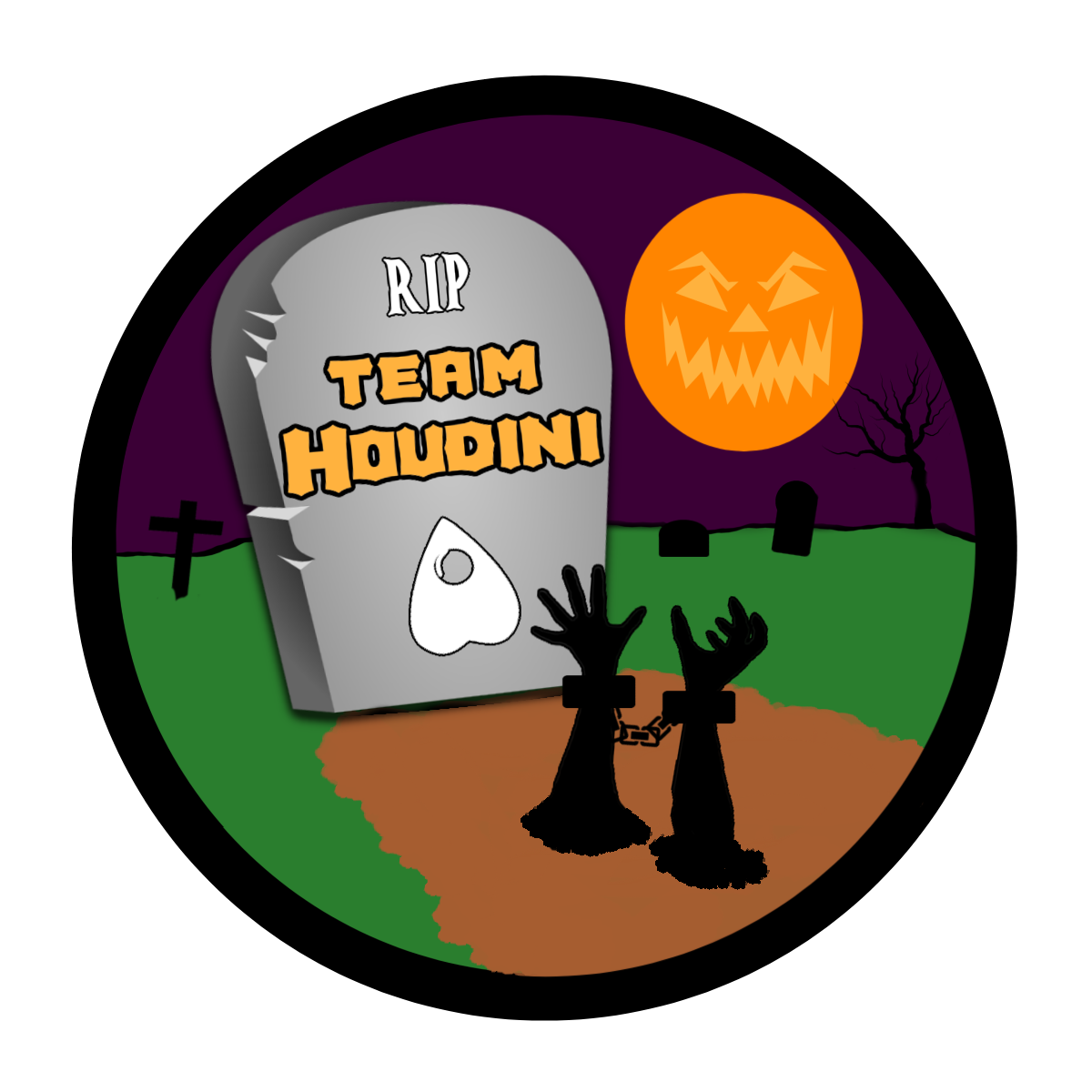 This attraction was reviewed on October 14, 2023 by Team Houdini.
---
About Our Reviews and Rating System
---
Final Score: 7.2
Final Scores – By Category

Final Scores – By Attraction

Summary:
Nestled within the heart of Beaver, Pennsylvania, the enigmatic Beastly Haunted Trail has silently prowled in the shadows for a full decade. It's a hidden gem, one we've only just uncovered right in our own backyard.
This volunteer-driven haunt boasts a heart of pure gold, with every penny of its proceeds dedicated to bolstering the Beaver County Humane Society. As noble as their cause may seem, a veil of darkness cloaks their true intentions. Are they truly working to offer support to these innocent animals, or is there a more sinister beast lurking beneath the surface, pulling the strings behind the scenes?
---
Cast Score: 6.95
Cast Scores – By Question

Cast Scores – By Attraction

Cast Review:
Battling through the haunted woods, we stumbled upon a wickedly wild menagerie of monsters! Wretched werewolves, cunning killers, nocturnal nuns, scary skeletons, garish ghouls, and, brace yourselves, a literal… Well, let's just call him a "waste enthusiast," prowling these eerie woods!
We estimated there were about 20 actors, and we were informed that due to the weather, some had gone into hibernation, but those who were prowling around did a paw-some job of covering multiple areas, ensuring there were no vacant burrows.
A female skeleton, the arachnid aficionado, gleefully showcased her cabinet of spider skeletons. Then, a faceless specter popped up, inviting us for a spin on her "murder go-round." As we ventured deeper, the fecal fellow inquired, "Did you bring toilet paper?" And who could forget Beetlejuice, the ghost with the most, bellowing his iconic phrase, "It's Showtime!" But the pack leader, a chap named Larry, took the creepy cake. An escapee from the local asylum, Larry sported a soft, energetic voice, describing how we "smelled like food" and fancying a nibble on our necks. He vanished momentarily, only to reappear with an odd request: "Can I come to your house to play 'find the finger'?" His voice dropped to an eerie low, a startling contrast that added an extra layer of spookiness.
These creators of fright delivered authentic and convincing performances. Each character was a unique, believable entity. Despite a lighter crew this evening due to the weather, we felt the actors involved did a roaring job of manifesting in multiple locations, like a pack of wolves on the prowl, ensuring the scare factor was always at its peak!
---
Costuming Score: 7
Costuming Scores – By Question

Costuming Scores – By Attraction

Costuming Review:
The majority of costumes came as complete packages. But there was something about those masks; some seemed familiar. The usual suspects were the scream masks, blacked-out faces, and standard werewolf masks. It's not surprising, mind you, given the volunteer haunt scene. Yet, one mask dared to stand out amidst this sea of predictability—the infamous "Sh!t Head" mask. It's the kind of grotesque and downright hilarious creation you won't find on your neighborhood store shelves. The sinister nun habit, an ode to unholy horror, and a full-on Beetlejuice ensemble; these weren't just costumes; they were full transformations!
The makeup was used sparingly but appeared to be applied well.
The queue line actors who quite literally stood out! They loomed on stilts, their towering figures stretching way above our heads. One was a gigantic creepy clown sporting red and black attire with a matching clown mask. The other is an imposing creature with a Jeepers Creepers vibe, exuding an aura of delicious dread.
We found the costumes met their specific areas and characters.
---
Customer Service Score: 10
Customer Service Scores – By Question

Customer Service Scores – By Attraction

Customer Service Review:
Our expedition set forth under the watchful guidance of Google Maps, which led us to the haunt's embrace. In case you're paws-itively curious, it's nestled just a tail's wag from the Beaver County Humane Society.
As for the trail we ventured upon—it was a path of intrigue, riddled with bumps and unexpected twists, but it was illuminated by a soothing coat of orange light. Rest assured, we encountered no out-of-the-ordinary safety concerns.
From the welcoming ticket booth attendants to the delightful concession stand crew, everyone was polite and brimming with hospitality and a true love for the haunt and the animals they were supporting.
The website provides all the info needed for your adventure.
---
Immersion Score: 6.99
Immersion Scores – By Question

Immersion Scores – By Attraction

Immersion Review:
The exterior ambiance beckoned with the warm glow of a fire pit casting its dancing light upon the faces of eager onlookers. A screening of "The Birds," fitting, added a layer of intrigue to the surroundings. Moreover, a welcoming concession stand stood ready to pamper our palates with delectable treats.
Alas, no discernible storyline was presented to us, neither in written form nor through whispers in the shadows. What we encountered was a throwback to the days of yore, an old-fashioned haunted trail that set the stage for timeless thrills.
Once we ventured into the woods, it felt as though we were drawn into an abyss of trees. The scenes, while somewhat rudimentary, exuded a nostalgic charm reminiscent of the haunts of the 90s. Some areas retained the classic use of black tarps to craft their sinister structures, while others, such as the funeral parlor, church, and 3-D fun house, boasted more steadfast and intricate design like a beaver's well-constructed dam.
The trail itself unfolded as one continuous, eerie promenade, cunningly returning patrons to the haunt's inception. There, under the shroud of night, you could ease into a well-deserved respite. You'd have the opportunity to savor a cinematic interlude, perhaps grab a snack, and relish in the ghostly ambiance. A vintage voyage into the heart of haunting history.
---
Special FX Score: 6.19
Special FX Scores – By Question

Special FX Scores – By Attraction

Special FX Review:
Strategic restraint marked their choice of sound effects, adding an eerie ambiance to particular sections. The carnival was adorned with the fitting tunes of merry-go-round music, while the funhouse echoed with whimsical yet sinister melodies. In the church, haunting organ music reverberated through the air, a fitting choice for its aged presence.
As previously noted, the scenes wore their old-school charm like a zebra's stripes, filled with meticulous design and details. Tombstones adorned the graveyard, lending it an authentic aura. The church was graced with realistic pews, while a spider lair ensnared another area, paying homage to the 3-D funhouse era of haunts. At one time, every haunt had a similar area. It had been quite some time since we last encountered such a delight, and donning the 3-D glasses awakened a nostalgic sentiment from that bygone era of haunts.
Throughout the trail, a handful of animatronics and props left an indelible impression. Two colossal werewolves prowled near the wolf shack, casting an imposing presence. A vampire-like butler animatronic stationed near the seance area regaled us with its jests, adding an element of comic relief. The room filled with mannequins, a classic haunt staple, left us in an uncanny state as we scrutinized each figure, trying to discern the real from the inanimate.
To enhance the sensory shock of the haunt, a sprinkle of strobe lights, lasers, fog, and a 3-D vortex tunnel awaited discovery. These elements combined to deliver an unparalleled jolt to the senses, ensnaring us in a web of mesmerizing fear and wonder.
---
Scare Factor Score: 6.45
Scare Factor Scores – By Question

Scare Factor Scores – By Attraction

Scare Factor Review:
The Beastly Haunted Trail served up a delightful array of jump scares as we ventured deeper into the darkness. The cast excelled in the traditional art of quick and startling appearances, ensuring we were continually caught off guard. Intermittently, unsettling dialogues contributed to wonderfully uncomfortable moments. While Larry emerged as the primary source of interaction, oscillating between discomfort and creepiness, it would have been a delightful touch to witness similar engagement from other actors along the way. Our journey wasn't short of lurking figures, disconcerting startlers, and encounters that probed our innermost phobias.
In our assessment, the haunt leans towards the family-friendly side, offering a balance between genuine scares and an approachable ambiance. It encapsulates the essence of a classic haunted house experience—enough to get your heart racing but not to plunge you into sheer terror. It's the perfect setting for those who seek the thrill of the unknown without delving into overwhelming fright.
And, of course, the grand finale adhered to the tried-and-true formula—a chainsaw-wielding maniac, with frenetic energy, herded us out of the trail in a mad chase. It was a fitting conclusion to our escapade, sealing our night with the enduring classic of the haunting world.
---
Entertainment & Value Score: 7.97
E&V Scores – By Question

E&V Scores – By Attraction

E&V Review:
Tickets for the Beastly Haunted Trail are an absolute steal at just $15, which is well below this year's haunting average of $25. As we navigated the terror-filled trail, it took us 15 minutes to brave its treacherous twists and turns. That's one minute per dollar spent, falling just below the previous season's average of 1.2 minutes per dollar.
The Beastly Haunted Trail is a cherished reminder of the haunt's humble roots—a delightful blend of spookiness and fun meant to be shared with family and friends. To put it bluntly, when compared to the more glitzy and polished haunts, it may not shine as brightly. Yet, this is precisely where its charm resides—harkening back to the old-school allure of volunteer and non-profit haunt events. Only a handful of haunts continue to offer this unique blend of experience and nostalgia, a rarity that we wholeheartedly appreciate. The entire team's dedication shines through, and the proceeds go toward a truly worthwhile cause.
The Beastly Haunted Trail delivers an enjoyable time for families. Younger kids can dip their toes into a bygone era, where scares are thrilling but not traumatizing. Seasoned haunt enthusiasts will find themselves immersed in a delightful dose of nostalgia. And everyone can have a howling good time.
---
View Full Score Sheet
---
---
Guest ReviewsGuest Average: 8.5 out of 10
David Ammons – 8.5/10 – October 20, 2023Classic haunted trail with all the amenities present. May not be the scariest haunted trail but the …show more attention to detail for the scarers was noticed. The volunteers who work on the preparation make well use of their budget allotted. The trail is suited for all ages and can be modified for the scare factor.
Join ourspookyadventures!
We visit Halloween haunted attractions year-round! Follow us for haunted house walkthrough videos, behind the scenes footage, and more!