BestMaze Trail of Terror – Full Review
BestMaze Trail of Terror is a Haunted Attraction located in Williamston, MI.
3803 Noble Road, Williamston, MI 48895View All Details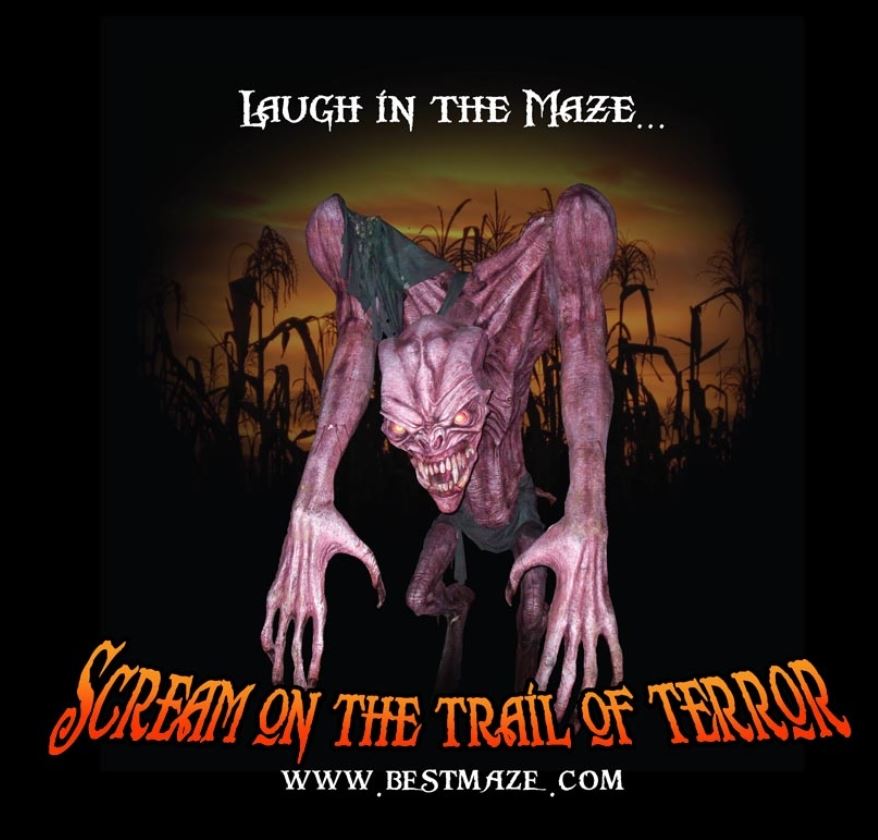 Features:

Free Parking, Restrooms/Porta Potties On-Site, Food/Concessions, "Old-School" (Low Tech), You will NOT be touched, Original Characters, Uncovered Outdoor Waiting Line, All-Outdoor Attraction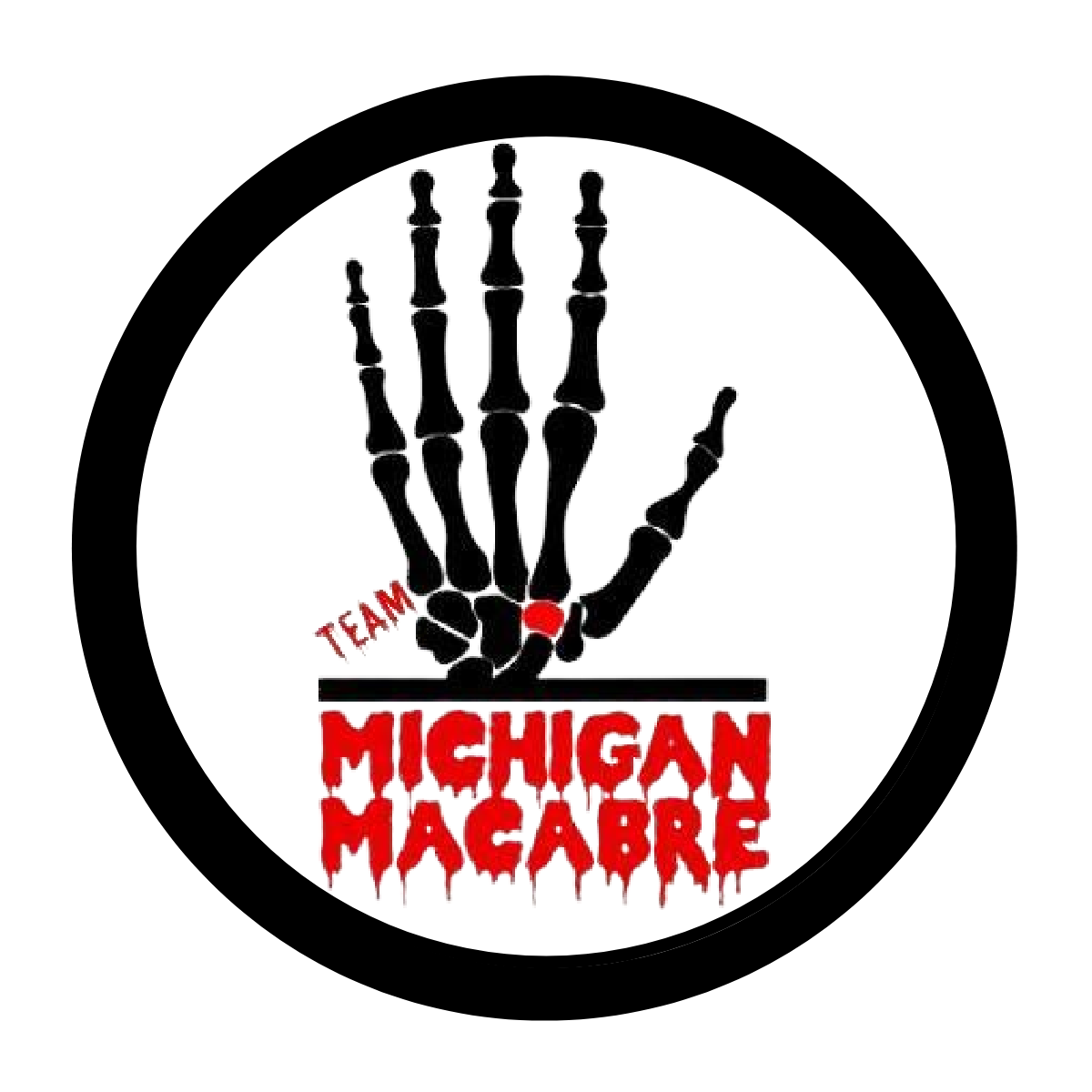 This attraction was reviewed on October 19, 2019 by Team Michigan Macabre.
How Do We Get These Scores?

Final Score:

7.24
How Did We Get This Score?

Summary:
In Williamston, Michigan, you will find a very friendly and wholesome corn maze called BestMaze, offering three miles for only $7. However, on the other side of the corn is a more sinister and terrifying attribute, one that found a home on the Trail of Terror!
Actors, animatronics, sound effects, and half a mile of terrors await you along the trail through the whispering corn. The ability of corn to come to life on a windy night is something no traditional haunted house can duplicate. What lurks in the corn will leave you fleeing from this once calm country setting, but very casually looking over your shoulder to make sure one of the beings from the corn did not hitch a ride with you!
---
Cast: 7.23
How Did We Get This Score?

We attended near close after a busy Saturday night, the haunt was down about five or so actors, but we did not think it negatively affected our experience. About 30 actors were roaming the corn that night, which was a higher number than we anticipated. Having quiet space to walk through the corn is in and of itself scary, so you will always have some time alone with the corn, which is a must-have.
A lot of the actors would jump out at us from the corn and yell, usually with a noisemaker of some kind, accomplishing many startle scares. We were pleasantly surprised by the engagement of a few actors. A handful of them had some good humor and portrayed their roles well, sticking to it even after we had rambled past them. Sounds seem to carry within the corn…
The laughing girl running up and down the corn row shaking the corn gave off a legit crazy person vibe. The stilt walker will always be a mention in my book. Man, those things are scary when you hear the creaking of their joints and feel their presence from behind and above you. Gives me the shivers.
The meat locker actor heard us talking as we walked through and played off of what we were commenting on about the scene. He had some wit, and it was an excellent addition!
The two actors portraying an inmate and correctional officer, left something to be desired. They could have done more with their roles and dialogue.
There were a few repetitive noisemakers, but overall, the actors all brought a little something different to the night. Even something as simple as an actor running through the rows of corn beside us as we crept along the path enhanced the fear within us.
---
Costuming: 7.64
How Did We Get This Score?

The costumes all seemed appropriate for the scenes or areas they were used. Most of the actors hidden in the corn were costumed to accomplish just that. Many of them did not get close enough to us in order to view their makeup or costumes, but it could be discerned that most had adequate makeup and dark costumes to hide them in their element.
A couple of the actors were so camouflaged in their costumes; it appeared they indeed came to life from an inanimate state!
---
Customer Service: 8.48
How Did We Get This Score?

In the dead of night, as you are driving along country roads flanked with corn, you will stumble upon Trail of Terrors marked by a few lights near the ticket booth, and an entrance and exit sign. Not much marks the establishment outside of the towering corn.
No safety concerns were noted. The trail itself was well-groomed and not muddy or wet in any way. Trail of Terrors boasts about their ability to keep the path clean for your walking pleasure, this we found was very true!
Their website is mainly a message board. However, the directions, cost, and current Facebook posts are available there. The staff was friendly and pleasant. Remember to dress accordingly as the queue line, and the entire haunt is outdoors. Also good to know is this is a cash-only establishment, make sure you bring some extra bucks for hot cider and donuts!
---
Atmosphere: 5
How Did We Get This Score?

A sign welcomed us to the Trail of Terror, but aside from the banter we had with the ticket-taker, not much engagement occurred while waiting to enter the trail. The ticket-taker did have some things to yell to the monster in the corn nearby.
You can hear all of the screams and sound effects within the corn as you are waiting alongside to enter. The first structure you enter is a vortex which you can observe from the line. Perhaps a soundtrack or some activity in the queue line could build anticipation for the trek to come.
---
Special Effects:

7.22
How Did We Get This Score?

Corn is a beautiful innate backdrop for all things terrifying. On a windy night, you hear the rustling of the corn from all around you, leaving you on edge and uneasy. The quiet times as you are taking your stroll through the corn is quite possibly the most unnerving. You KNOW there are creatures within the corn, but you cannot see them, you KNOW they are all around you, and they CAN see you. Unlike a traditional haunt housed within the walls of a building, the corn effectively messes with your depth perception and sometimes makes you see things that are not even there.
Within the Trail of Terror, you will stumble upon many scenes with many different props. What will you see within the corn, you ask? Let us think back, mannequins, bodies, hanging meat, clowns, jailers, and we cannot forget corn stalkers and scarecrows.
Many sounds filled the night like chainsaws, laughter from the children of the corn, organ music, firecracker pops, and animatronic effects.
Some scenes had a lot of items to gawk at and take in, while others seemed to be thrown together. One item, in particular, appeared out of place, we stumbled upon a butler greeter within the corn, we think he must have gotten lost inside the corn.
---
Theme:

N/A
How Did We Get This Score?

There was not a set theme at this attraction. Instead, there are a few different themed shacks you walk through while finding your way along the corn trail. Many different scenes and sets were placed throughout, but not tied together in any way. This category was not scored.
---
Scare Factor:

7.62
How Did We Get This Score?

The Trail of Terror did have some good scares in store for us. The accompanying corn maze may be suitable for the children, but Trail of Terrors may cause those little ones to run away crying if they enter this side of the corn.
Trail of Terror gets you with mostly startle scares from within the corn, but there were some excellent distractions and creepy interludes with actors to keep you on your toes. You see a shadow in the corn – something within the distance; it is, a) your imagination, b) an actor jumping up to rush at you through the rows of corn, or c) a snarling half-breed from the corn making inhuman noises lurking by? FYI – all of the above did occur!
Some trigger-driven scares were a little mistimed, and unfortunately, some animated props were static due to technical difficulties. Scaring victims within the authentic backdrop of corn is no easy task, but Trail of Terrors provided us with some quality scares, much more than we had initially anticipated!
---
Entertainment & Value:

7.09
How Did We Get This Score?

The walk through the corn seemed never-ending, and at the same time, we wanted it to last forever, you know a real-life Twilight Zone! We did run into some other groups, but our tour through the corn lasted 15 minutes, covering a half-mile distance. $20 admission to the trail equals a .75 minute per dollar ratio. Luckily, having the abundance of room and corn, Trail of Terrors could easily add on if they so wished.
You can get a combo ticket for the 3-mile non-haunted maze and the Trail of Terror for only $25. We feel they effectively used the corn to create an entertaining and scary evening. Being within the corn is a scary favorite of mine, and we encourage you to take a stroll through the terrors as well!
---
How Did We Get These Scores

---
Have you visited this attraction?
---
Past Awards
---
2019 Awards
Scariest Stiltwalker (Given by: Team Michigan Macabre)
---