Black Orchard Haunted House – Full Review
Black Orchard Haunted House is a Haunted Attraction located in Shelbyville, KY.
704 Kentucky Street, Shelbyville, KY 40065View All Details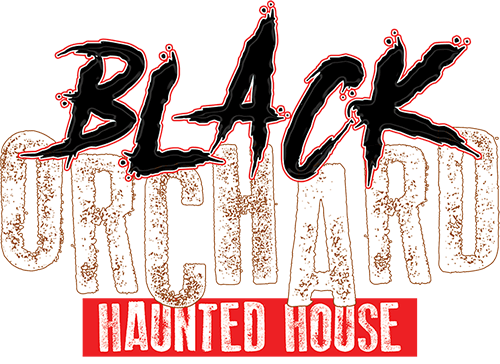 Features:

Free Parking, Gift Shop/Souvenirs, Special Events, You may be touched, Original Characters, Uncovered Outdoor Waiting Line, Indoor/Outdoor Attraction

Most Recent Video from The Scare Factor:
(Scroll for Scores and Written Review)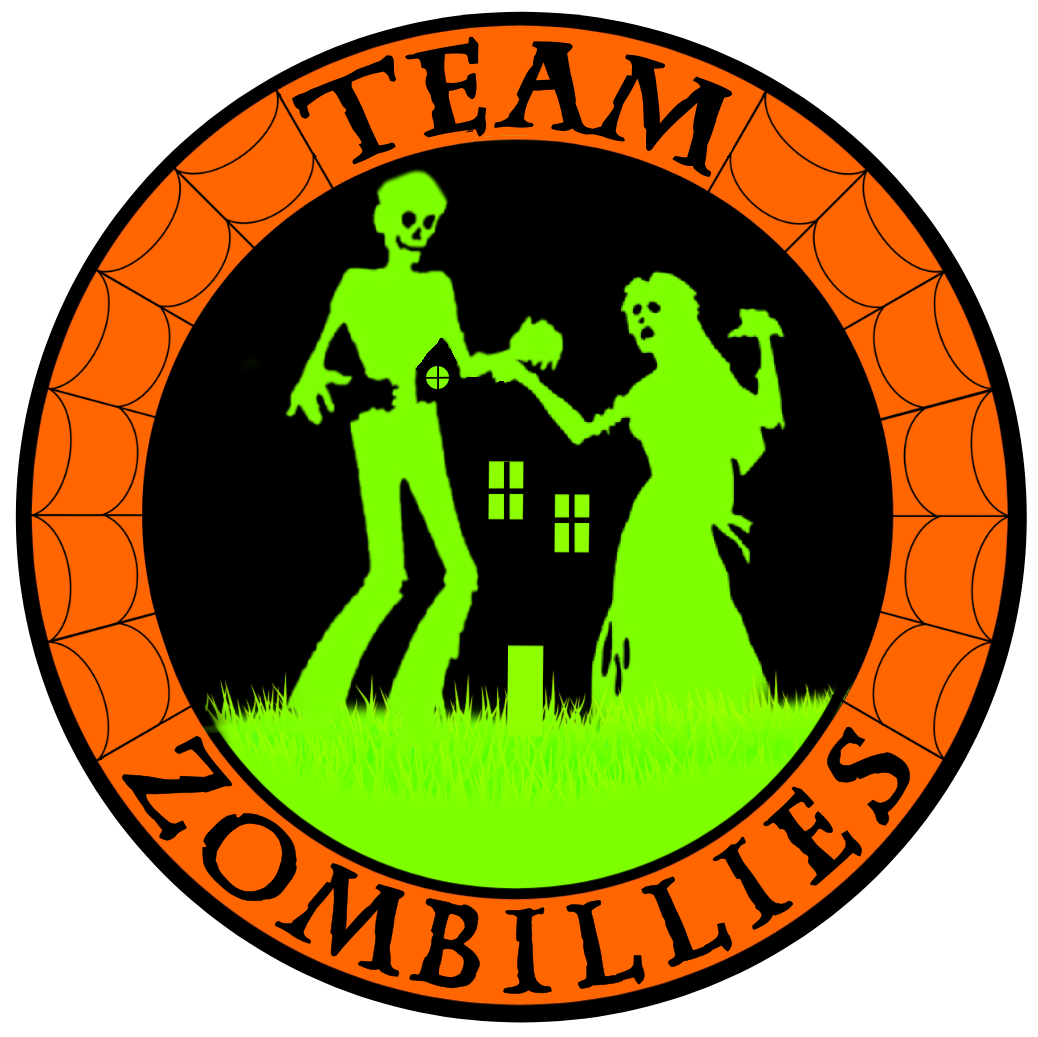 This attraction was reviewed on October 21, 2023 by Team Zombillies.
---
About Our Reviews and Rating System
---
Final Score: 8.45
Final Scores – By Category

Final Scores – By Attraction

Summary:
From the initial curiosity of 'What's Inside the Barn,' we now grapple with the fearful question of 'What awaits us in that barn?' As our faces vanished into the shadows under a flickering light, we couldn't help but ponder if we were the next victims. Would this be our final visit to the barn, or would our belongings become gruesome trophies?
In the world of haunts, there's a barn so vile that even vultures seek refuge there – it's called Black Orchard. This twisted and torturous trap unravels more of its horrifying secrets with each visit. You see, they will tell you that they have the finest meats in town.
Go ahead! Feel free to take a look around. They give scare-seekers like you tours of their meat facility during the Halloween season. But be forewarned: the meat ain't what it seems at the Black Family Orchard and Butcher Shop!
---
Cast Score: 8.43
Cast Scores – By Question

Cast Scores – By Attraction

Cast Review:
Despite the more sparse crowd of family members during our visit than we've seen in the past, those we did encounter put their best into entertaining, seasoning, and showcasing their prime displays of meats – which, as it turned out, were us, of course! Or was that just the chickens talking?
The barn's belligerents singled us out, each in their own way. Outside, we met the man in charge, Atticus Black. We also met a few other energetic antagonists set on finding snacks and "shinies" and scaring us from the darkness. One of the long-term residents, Pork Chop, snuck up and smeared some sort of liquid meat tenderizer on one of us. At least, that's what we hope it was! Another jumped up on things while swinging a bat around, which was a "solid" indication that this family meant business!
Our first encounter inside was with Bray the Butcher. Initially, he gave a Neegan-istic performance (from The Walking Dead) while adding some of his own "spice" and tenderizing techniques. He served as the most believable encounter of the night, testing his quality of meat by rubbing it on our faces! It wasn't just meat; it was wet, slimy intestines! Before our encounter with him was said and done, he had us chanting the name of his invisible friend, Charlie, through the next scene of the barn.
From there, we were met with additional meat-handling folk and family members. One lady went irate upon finding a tattoo on one of our arms, frantically trying to scrub it off because we were "dirty!" Some pig-head wearers cornered us, and a believable victim yelled, "I thought they were normal people, but they're all insane!"
Some of the characters were doing unexpected things, such as hiding in a cart, a pig was trying to force-feed us a human arm, one stuck a sticker on our head (we're pretty sure this was a clearance sticker), and another pig was sprawled out on a table with their legs up in the air on the wall!
---
Costuming Score: 8.57
Costuming Scores – By Question

Costuming Scores – By Attraction

Costuming Review:
The family appeared disturbingly sadistic in their well-suited attire, featuring a range of masks and makeup. While most costumes matched the scenes, a few looked too clean or basic for a blood-soaked slaughterhouse haunt. We would expect those running chainsaws to be exceptionally bloody!
They used various lifelike masks, including unique ones like the eerie white, seemingly stitched-together pair. Other masks featured creepy or animal motifs, like tagged pigs with floppy ears, birds, and cats. It's normal for those slaughtering sals to wear their heads, right? The makeup varied from blood splatters and airbrushed features to wounds and basic black beneath most masks.
Colored contacts and layered costuming added to the realism of the costumes. Atticus had a straw hat and a bird staff. One character had crosses on their skin reminiscent of the ones hanging in the room that we found them in!
A few costumes seemed out of place, such as a leather coat, a guy without his shirt, and the one in the chicken room, but they still provided scary and/or intimidating appearances.
As we waited to go in, we spotted Pork Chop mingling with the crowd and a lady with a dark substance oozing from her mouth that gave us a sneak peek into the costumes inside.
---
Customer Service Score: 9.19
Customer Service Scores – By Question

Customer Service Scores – By Attraction

Customer Service Review:
Our GPS led us directly to Red Orchard Park, but there were no signs at the attraction's main entrance. Keep in mind that once you get close to the park, there's no entry through the parking lot exit (a lesson learned the hard way by our team members). Additional roadside signage would be beneficial, especially for first-time visitors.
Parking was free in a spacious grassy lot. Although a parking attendant with a lighted wand guided us to an open spot, it seemed they weren't paying attention to where cars were parked. Upon trying to leave, we were boxed in, three cars deep! Luckily, the vehicle behind us was also trying to leave, so we helped them do an 8-point turnaround in their spot to get out, barely giving us enough space to get out ourselves. If this was intentional, we're not sure why, as the Fast Pass and VIP ticket holders won't be able to leave. This was surely a disaster for others!
Once you're parked, just head towards the lights. If you need to utilize a restroom, you can try asking, but the only ones we're aware of are the ones behind the barn near the entrance to the parking area. The ticket booth and waiting lines were marked by signs and offered pricing details.
Inside were some darker areas and uneven barn flooring, so be sure to watch your step.
Their website made it easy to find their dates, hours, and ticket prices. They have added an FAQ section that answers many questions about attending the attraction. If you have any questions, visit this page first!
---
Immersion Score: 8.78
Immersion Scores – By Question

Immersion Scores – By Attraction

Immersion Review:
Before entering, Black Orchard offers one hell of a creepy atmosphere. First, it's out in the middle of seemingly nowhere. Well, it sure seems that way in the dark. Then, flickering lights and fog encase the barn, not to mention the crazies and unexplainable sounds emitting from the front door. Several roaming actors always help instill fear before entering here; this time, we were lucky enough to see Pork Chop and his drooling cohort.
While it's refreshing to encounter a unique storyline, it appears this section of the haunt's site hasn't been updated recently. Nonetheless, the characters did a commendable job providing the key details: Black Orchard has the finest meats!
Early in the night, we were referred to as livestock. Then we caught the ol' butcher not knowing what kinds of noises cows make. Sus! As the night progressed, we ran into such colorful characters that the plot became much more apparent. We were just too dirty to SEE the meat! Wait! That's not it. We were too dirty to BE the meat… Winner! Winner! Not humans for dinner!
When it comes to immersion, the dusty, dirty barn really immersed us into a believable environment. While there wasn't much going on in the outdoor areas closest to the barn, and we noted some water bottles out in the open, we still felt immersed in our meanderings closer to the building. The lattice area inside the barn always seems to be an odd transition back outside, with only a scare or two inside.
---
Special FX Score: 8.43
Special FX Scores – By Question

Special FX Scores – By Attraction

Special FX Review:
Black Orchard knows how to turn up the volume with loud music and various creepy sound effects, adding anxiety, fear, and disorientation to the customer experience. Scenes consisted of sounds from birds one moment to snorting pigs another, suddenly turning into aggressive metal music.
The orchard features a realistic setting, secluded by a field and countryside. The authentic barn is the center of the haunt, with hallways and rooms made of slatted boards with holes large enough between them for the characters to spy on hauntgoers. A dirt floor and hay added to the country vibe. Intricate details brought many of the scenes to life. There's nothing like the smells of an authentic barn as you walk through.
The lighting added colorful hues to set pieces and details. For the most part, it remained dim throughout, effectively camouflaging the cast so they could creep out of dark spaces without being detected!
Features included lots of hanging meat, swinging bodies wrapped in sheets, photos of past victims, a portable butcher shop (truck), a wall of rotating saw blades, gigantic puppets, a hearse, and a makeshift cemetery, which were effective at contributing to the fun and fear of the haunt.
Many prized possessions lined the walls in one area, and we noticed a lot of blood splatter in another. A "clean" room was one of the grosses of them all, with oozing walls, and a trophy room opened our eyes to a dark secret. The effects were authentic, disturbing, and pertinent to the family's business. We just hope to see some more going on outside during return visits.
---
Scare Factor Score: 8.24
Scare Factor Scores – By Question

Scare Factor Scores – By Attraction

Scare Factor Review:
"Tag, you're it" is the line used as the bell goes off to send guests on their way through the dark orchard with flashing lights. These immediately set the stage to be creeped out, wondering what "you're it" truly means. After being scolded for walking too slow and asked if we were "taking a Sunday stroll," anxiety began to set in as we questioned what would happen if we didn't pick up the pace. This is the man with the plan, after all.
The cast at Black Orchard can touch you, so keep this in mind and be prepared for it. They didn't roughhouse or anything like that. The scares ranged from creepy and casual to crazy and chaotic! The characters got super close to us, referred to us as livestock, and talked about how we looked delicious. Unexpected loud noises caught us off-guard, as well as aggressive actions by the characters as they waved bats around. We also noted a coffin and a hearse; why does a family orchard need these things??
Loud music disoriented us, taking away most of our sense of hearing. Meat of unknown origins was found hanging everywhere, but we did spot some identifiable ones: chickens, pigs, oh, and a woman's torso! A few narrowing passageways made us feel uncomfortable, and low lighting helped hide those that weren't ready to be seen. A giant, demon-eyed goat head came out of nowhere, biting at us, which successfully scared everyone in our group!
At one point, we played chicken with a pig, lost, and as they chased us down the slaughter ramp, they viciously kept striking their metal cleaver into the railing, forcing us to run away from them! But that wasn't the brunt of it. The largest chainsaw of them all chased after us, operated by a killer snorting pig who also came after us shortly after attacking us with the saw! If you're afraid of dying, sparks, and being cut in half, they've got scares waiting for you, too!
Some skin-crawling encounters instilled an overall sense of unease, including a red-illuminated room with real pictures of people. Some of the cast members had honed their stalking and scenery-blending skills.
As we ran from a chainsaw after our tour, much to our shock, Pork Chop awaited on the other side of the fence, resulting in a dual chainsaw chaseout! Just when we thought we were safe…
---
Entertainment & Value Score: 8
E&V Scores – By Question

E&V Scores – By Attraction

E&V Review:
From the chime from the dinner bell tagging us as the next group, it took us about 20 minutes to tour Black Orchard Meats. A general tour of the property is still $25. Closely in line with last year, this brings the minutes of entertainment received per dollar spent (MPD) to 0.8 – just short of the average of $1/1 minute that we like to see. Your tour time inside may vary depending on how you react to being scared.
For those who want to know what Black Orchard puts in their meat more quickly, Fast Passes can be purchased for $40, or Front of the Line VIP tickets are available for $60.
Aside from the entertainment inside the haunt, several characters interacted with the line, and upbeat music filled the air. But besides that, there wasn't much else to keep customers entertained while they waited.
We feel that the overall show quality and scares have increased from our last visit, and the ticket price is in line with the norm for similar-sized haunts in the area. Several characters did a fantastic job of frightfully entertaining us, and we feel like we walked away with a valuable lesson: no matter what the Black family tells you, something ain't right with that meat! Want to find out for yourself? Step inside the barn!
---
View Full Score Sheet
---
Pics We Took From Our Visit:
---
Promo Images:
Click to Enlarge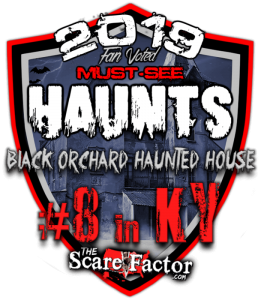 ---
Have you visited this attraction?
---
Past Awards
---
2019 Awards
---
---
Past Awards
---
2019 Awards
---
Join ourspookyadventures!
We visit Halloween haunted attractions year-round! Follow us for haunted house walkthrough videos, behind the scenes footage, and more!