Blind Scream Haunted House – Full Review
Blind Scream Haunted House is a Haunted Attraction located in Santa Rosa, CA.
98 Santa Rosa Plaza, Santa Rosa, CA 95401View All Details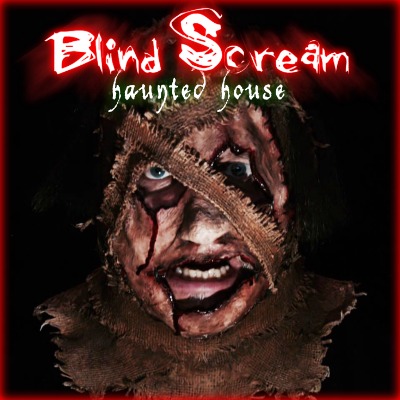 Features:

Free Parking, Restrooms/Porta Potties On-Site, Handicap Accessible, Food/Concessions, Gift Shop/Souvenirs, "Old-School" (Low Tech), You will NOT be touched, Original Characters, Indoor Waiting Line, All-Indoor Attraction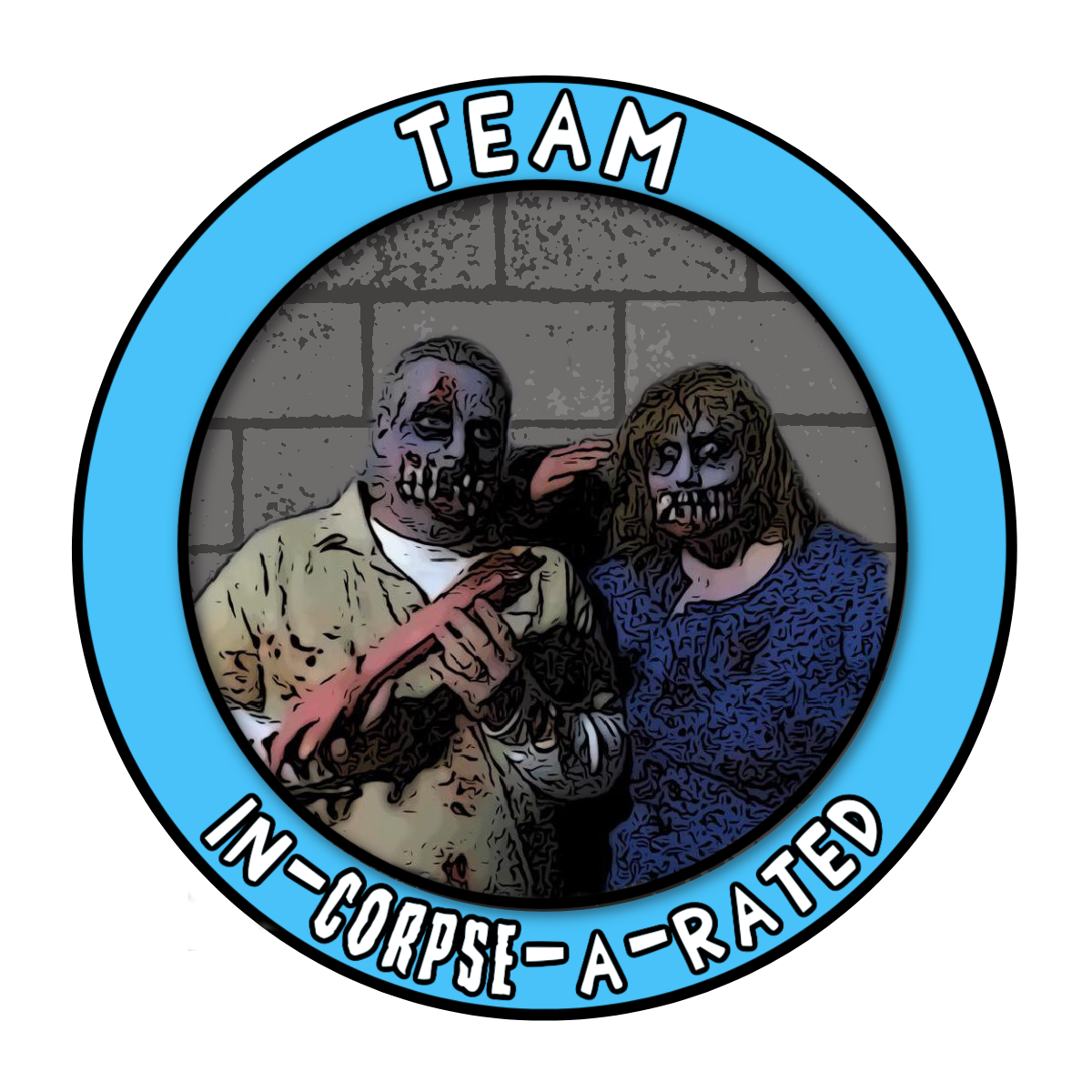 This attraction was reviewed on October 22, 2022 by Team In-Corpse-A-Rated.
---
About Our Reviews and Rating System
---
Final Score: 8.79
Final Scores – By Category

Final Scores – By Attraction

Summary:
Blind Scream Haunted House is celebrating 13 years of scares in Sonoma County, and for such a lucky numbered anniversary, they have opened The House of Superstitions. Blind Scream is the brainchild of Drew Dominguez and Judy Groverman Walker, who were independent haunt owners that met at the Transworld Halloween Tradeshow in St. Louis, and decided to join forces.
Through the years, Blind Scream has developed a story of the evil family of Doc Hunter, and every haunt season features his family exploits. There is only one attraction at Blind Scream this year, and that is The House of Superstitions. As Drew Dominguez says, We don't claim to be the scariest, we claim to be the most Halloweeniest, and there are traditional Halloween icons, such as black cats, witches, and jack-o'-lanterns. But with an array of scares, animatronics and visual effects, Blind Scream once again delivers a memorable haunt experience.
---
Cast Score: 8.81
Cast Scores – By Question

Cast Scores – By Attraction

Cast Review:
Blind Scream did have enough actors to keep the scares and entertainment consistent. Each actor was enthusiastic, intense, and engaged as needed to be, and all stayed in character. The most memorable victim actors were children, one locked in a cage, and the other on a butcher's chopping block getting his leg cut, the voodoo gypsy lady, an undead bride and many others. Much of the interactivity with the actors was verbal, especially with the voodoo gypsy, who stopped us to give a warning about spirits out to get us.
Other actors who spoke only made brief sentences. There was a good variety of characters, each acted differently from one another, which showed unique personalities. We saw both verbal and silent pop-scare-types of actors.
---
Costuming Score: 8.76
Costuming Scores – By Question

Costuming Scores – By Attraction

Costuming Review:
The costumes worn at Blind Scream were complete, unique and detailed. We couldn't think of anybody who could have used touch-up makeup or fashion accessories. All costumes were assembled enough to create the most believable characters possible.
The most memorable mask was the goat's head mask worn by the cashier at the voodoo shop. Several people had makeup of a white skull face with black outlining, which is common in voodoo rituals. The costumes were appropriate for their respective scenes and themes, and nobody appeared to be out of place. The queue actors' costumes were also complete, detailed, and believable.
---
Customer Service Score: 9.4
Customer Service Scores – By Question

Customer Service Scores – By Attraction

Customer Service Review:
Blind Scream is easy to locate, find a place to park, and navigate the premises. There is a large posterboard with the Blind Scream name hanging on the outside wall with lights shining on it. The property of Blind Scream has limited parking, but there is plenty of street parking and there is a parking garage across the street.
The ticket booth and queue line were easy to spot when we arrived at the location. Blind Scream is very safe, and we could not find anything truly dangerous. The staff members were professional, helpful, and friendly. Co-owner Drew Dominguez is very outgoing and was eager to share details and insights about the creation of this year's Blind Scream. The rest of the staff, including co-owner Judy Groverman Walker, were very courteous to our questions and comments. The non-acting staff were easy to recognize if they were stationed at a post, such as the ticket booth or concession stand, but not if they were free roaming. Nobody wore any recognizable staff shirts.
It is easy to find information on Blind Scream before arriving because they have a detailed website. It has all of the basics, such as address, dates & hours, and ticket prices, but there is also a FAQ section with specific details regarding common concerns, such as touching policies, ADA accommodations, and ticket purchasing options. There is also a description of the theme and a teaser video of the inside of the haunt. Blind Scream also has a social media presence on Facebook and Instagram.
---
Immersion Score: 8.7
Immersion Scores – By Question

Immersion Scores – By Attraction

Immersion Review:
Debbie and I enjoyed the pre-haunt atmosphere at Blind Scream. Two queue line actors were interacting with guests waiting in line. One was a slider, creating sparks as he slid across the asphalt, and the other actor was a ghoul walking on stilts to exaggerate his height.
There is a storefront opening where the ticket booth is located, but there are also several displays of Halloween decorative nostalgia which made for great photo ops. The entryway of the main attraction had an oak tree with jack-o'-lanterns, a wooden porch, and a mannequin of Edgar Allen Poe.
Overall, we felt excited to get scared at Blind Scream. The theme of Blind Scream this year is "The House of Superstitions," and there are hints of superstitions with several (13) items like black cats, broken mirrors, voodoo iconography, candelabras with candles, and Ouija boards. The website gives a vague description of three evil sisters who haunt the community, but there's so much to see, that it's hard to catch it all in one visit. We were completely immersed inside the attraction. There was nothing to find that didn't contribute to the experience in a positive way. The attraction did have various scenes, but the transitions felt very natural. When we finished walking through, the exit returned us back to the queue line area.
---
Special FX Score: 8.88
Special FX Scores – By Question

Special FX Scores – By Attraction

Special FX Review:
The sounds of Blind Scream worked very well in the attraction. There was an ambient soundtrack throughout the entire haunt, but there were specific sounds designated to specific places, such as crickets chirping and wind blowing. The scene designs and details were quite extensive. We could see that there was considerable time and thought placed in several rooms, such as the vendor's showcase room, the voodoo queen's seance room, the voodoo doll room, the spiders' nest, the scarecrow corn setting, and the butcher's shop.
Blind Scream has multiple animatronics, and two of the most memorable were the praying girl in white who turns into a screaming witch in black, and the giant growling werewolf. A notable mention was the spinning round table with the Ouija board. Other animatronics that caught our eyes were the ghostly girl rising in the air, and the scarecrow lunging toward us. But there were subtle animatronics, such as the coffin lid cracking open and closing, and the moving crate.
Lighting was used in creative and well-thought-out areas. There were shafts of light used to highlight certain areas, but also leaving other areas dim. Electronic tea candles were used to create candlelight effects. Kaleidoscope lights were used to create patterns on the walls and floor. There was a sensory effect in the spider room, in which projected images of crawling spiders on the floor. Another notable sensory effect was an actor creating sparks on a chain-link fence.
---
Scare Factor Score: 8.61
Scare Factor Scores – By Question

Scare Factor Scores – By Attraction

Scare Factor Review:
Blind Scream startled us multiple times as we walked through the attraction. A gypsy child successfully scared Debbie, and an actor in a ghillie suit really startled me. Overall, it did seem that the front of the group was receiving more scares than the back. But the actor's timing was very good. We couldn't predict when they were coming.
Most of the scares were high-energy attacks, but there were a few intimidating stares and actors following us. Those guests with arachnophobia would find the spider room very unnerving. The finale took us to a walking plank and handrails of a vortex tunnel repurposed into walking over hot coals, as two actors lunged at us. Visually, the hot coals looked very realistic, but the scares weren't any stronger than the rest of the attraction.
---
Entertainment & Value Score: 8.56
E&V Scores – By Question

E&V Scores – By Attraction

E&V Review:
We were very satisfied with the entertainment provided inside the main attraction of Blind Scream. It was a single attraction that took about 11 minutes to walk through to completion. The interesting fact about Blind Scream is the price of admission only gets you into the main attraction. All of the other entertainment, such as the queue line actors and the photo op displays, were free of charge. They all serve to entice the guest to purchase a ticket to the main attraction.
There was a concession stand selling snacks, drinks, and various trinkets. They even sold one-of-a-kind spooky dolls. At $25.00 for General Admission, we felt the price was appropriate for the entertainment we received. Blind Scream always has visual surprises and well-trained actors, so it has always been a must-see for Debbie and I.
---
View Full Score Sheet
---
Pics We Took From Our Visit:
---
---
Guest ReviewsGuest Average: 10 out of 10
Catherine Merritt – 10/10 – October 31, 2015I say this is the best haunted house I've been to out of all the ones I've been to!!! I also enjoyed …show more the last ride.
Join ourspookyadventures!
We visit Halloween haunted attractions year-round! Follow us for haunted house walkthrough videos, behind the scenes footage, and more!