Blood Hollow – Full Review
Blood Hollow is a Haunted Attraction located in White Plains, KY.
1345 Claud Young Road, White Plains, KY 42464View All Details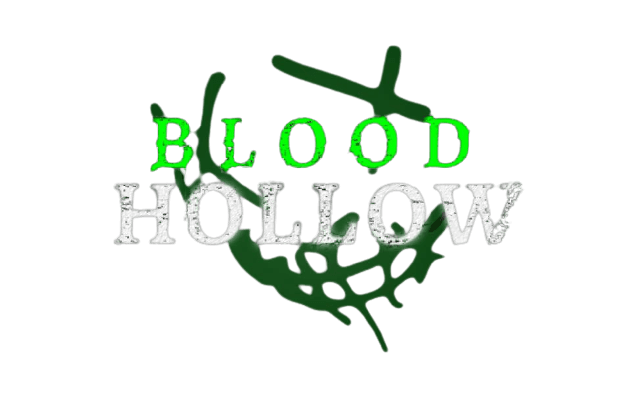 Features:

Free Parking, Restrooms/Porta Potties On-Site, "Old-School" (Low Tech), Original Characters, Uncovered Outdoor Waiting Line, All-Outdoor Attraction, Family Friendly

This attraction was reviewed on October 15, 2021 by Team Big Spooky.
How Do We Get These Scores?

Final Score:

7.22
How Did We Get This Score?

Summary:
Off the beaten path in rural Kentucky, there lingers an outcast community that came together by accident. Inside this unintended community of rednecks, hillbillies, and killer hicks you'll find a provincial plot of land known as Blood Hollow.
Blood Hollow recently opened for only their 2nd season and they have landed at a very interesting starting point that they are excited to build upon in the coming years. They have taken a very minimalistic approach for their beginning and while on the property, you'll be able to see that they don't have any electricity running. This makes for a very dark and spooky tour of the property.
There are 3 main elements of the attraction, all available for a single ticket price: the barn, a hayride, and the corn maze. Before you enter any of these, though, you'll follow a long gravel path to get to Blood Hollow, but at the end of the road begins a new nightmare…
---
Cast: 6.47
How Did We Get This Score?

Blood Hollow is home to only unique characters of the community. These are not creeps that you can familiarize yourself with beforehand which gives you the ultimate element of surprise. Who exactly are they and what are they capable of?
Although there are nearly 10 acres of corn and three different attractions on-site, on the night of our group's visit there were only 12 cast members. Though this can leave for a few dead spaces, Blood Hollow had some entertaining ways to keep the suspense up and once you interacted with the psychopaths in the corn, it's very unlikely that they'll let you out of their grasp. Our group was stalked… Pun intended' by 5 different characters while trying to find our way out of the corn. Some of them yielded weapons, while others used the actual corn to creep up and cause a fright in the moonlight.
Several characters asked for our toes while on the property, so I can only hope that you wear closed-toed shoes so they can't get their hands on them. I'm not sure exactly what their intentions with the toes were, they wouldn't quite tell us, but they were very adamant about taking them.
Beware, though. The people of the community aren't the only thing that is willing to give you a good scare. There's a live horse on property that made us jump right out of our seats!
---
Costuming: 7.12
How Did We Get This Score?

Most of the cast at Blood Hollow wore some traditional country-esque style, most having layers that included either overalls or a plaid flannel. There was some usage of dresses for the women on the property, however, we would've expected a bit more distressing of the fabrics to make us feel like they were working hard during the day as well. A couple of characters had on graphic tees undershirts.
The masks that were on site were the main attraction, though. Especially in the corn, but a couple of other characters as well had on custom burlap masks that hid the identity of those who wore them. These masks were greatly utilized on this rural property and fit the theme of Blood Hollow very well.
---
Customer Service: 8.1
How Did We Get This Score?

Thankful for technology, my GPS took us directly to the property of Blood Hollow. Although we felt lost traveling along the gravel path, once we arrived on site we knew we were in the right spot!
They offer free parking in a grass lot in front of the attraction. You have to find your own spot, but that shouldn't be too hard given the vast space of the community. Our group was greeted by a couple of members of the community, one even asking us to roll down a window to say hello!
There wasn't much signage posted around the property, so it was harder to find the ticket booth, but once we arrived the staff was very friendly and excited to tell us about the property! Blood Hollow is family-owned and operated and it's very apparent how much this family loves what they do here.
---
Atmosphere: 7.8
How Did We Get This Score?

Before you enter the property, you're greeted by some skeletons in the bed of a pickup truck with a sign labeled Blood Hollow. Since the property doesn't use any electricity, there weren't many lights or other signs posted. However, the screams in the distance and the very familiar sound of chainsaws revving told us we were definitely in the right place' or that we had stumbled upon something VERY scary in the area.
There were a few structures outside that had a very spooky ambiance. One was a movie theatre, which we later found out is how we exited the property, one was a 'last chance' gas station, and the main entrance was a large, weathered wood barn.
---
Special Effects:

6.68
How Did We Get This Score?

Despite the lack of electricity, Blood Hollow had an interesting tactic on how to incorporate special effects on property. They utilized solar panels for minimal lighting in the barn and corn maze. They also had Bluetooth speakers set up in the queue line to create the proper ambiance.
While on the hayride, however, we noticed the largest amount of special effects. They once again had a speaker on board with a microphone for the attendant to give commentary while riding. The attendant had a flashlight that he was able to shine and show different scenes. The speaker connected to the microphone also displayed the other sound effects that were necessary including the rustling of birds and a gunshot noise. A bit more lighting could've been beneficial to see some more details inside of the scenes, but the way they were using their resources was a unique and interesting take!
---
Theme:

7
How Did We Get This Score?

Blood Hollow is an unintended community, meaning that a group of people who were left of the farm began to create civilization. This is a very exciting idea that gives a lot of room for growth as who knows what the community has in store for them in the coming years?
None of the actors really addressed this theme to us, but it was on their website and the staff was very excited to share their starting point with us as well. Everyone and everything seemed very authentic to the area and the theme and we're very excited to come back in the future years to see how they build upon this idea and make the community come to life!
---
Scare Factor:

7.06
How Did We Get This Score?

While on the compound that makes up Blood Hollow, there were loud noises, flashes of bright lights, gunshot noises, a real live horse, and creepy creatures who lurked in the dark that all came together to create the uneasy feeling in the pit of your stomach that really makes you question if you're safe or not.
Although a lot of the cast wasn't very talkative, they made it very apparent that they were coming after you whether you liked it or not. At one point in the corn maze, our group was surrounded by 5 different characters from all directions and given no other option on getting out than having to go through them.
Our group was placed with a few other people in another group and everyone was pretty equally targeted. Noone was quite safe with this group of deranged lunatics. You never knew quite what was going to happen next and the hairs standing up on the back of your neck told you to get out while you still could!
---
Entertainment & Value:

7.85
How Did We Get This Score?

When our group toured Blood Hollow, General Admission tickets for an adult were priced at $17.00 a person and for children 12 or under a ticket was available for only $5.00.
They offer group discounts to groups of 10 or more and additional discounts to members of the military and first responders. Those discounted rates are $3.00 off for each type. Tickets were available online and on-site, however, discounted tickets could only be redeemed on-site.
From entering the barn to exiting the movie theatre, we clocked our time inside of the attraction at 15.3 minutes. However, this time could vary by group depending on how much time they spend lost inside of the 10 acres of corn on property. This brings our MPD (Minutes per Dollar) rate to 0.9 for an adult ticket.
If you make it out to the White Plains area, we definitely recommend checking out Blood Hollow. This unique attraction will definitely give you a level of value and entertainment for the whole family during the fall season. Not to mention, if they really like you, they may invite you to be a part of their community!
---
How Did We Get These Scores