Blood Prison – Full Review
Blood Prison is a Haunted Attraction located in Mansfield, OH.
100 Reformatory Road, Mansfield, OH 44905View All Details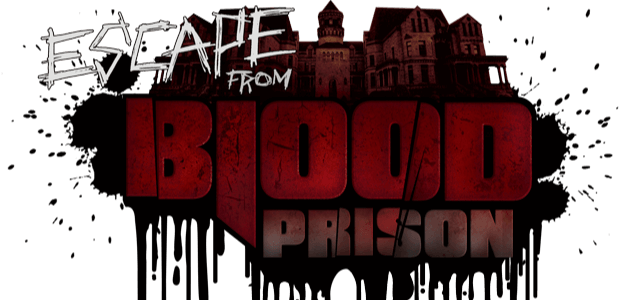 Features:

Free Parking, Restrooms/Porta Potties On-Site, Food/Concessions, Gift Shop/Souvenirs, Special Events, You may be touched, Uncovered Outdoor Waiting Line

reviewed this attraction on October 20, 2017.
Final Score:

8.92
Summary:
The Mansfield Reformatory is an incredibly ominous building all by itself so, it is no surprise that year after year, they put on a haunted house during the Halloween season. Being about 20 minutes from our house, we go to check it out every October, hoping that someone has done the facility justice and'sadly'that was never the case.
That is, until this year.
What Vic Amesquita and the Blood Prison Crew have brought to the historic penitentiary is out of this world and exactly what that immense facility deserved all these years. We are so happy that the Ohio State Reformatory hired Vic on full time to create the haunt this year and, though they got off to a rocky start, they have hit the ground running and show no signs of stopping. Don't let your experiences here in the past keep you from missing out on what will surely be the OSR's most successful haunt yet. We are already excited to see what they have in store for us next year.
---
Cast:

9.04
The cast here is incredible. There are so many unique and creative characters roaming the cell blocks of Blood Prison that it is difficult for us to pinpoint who our favorite may have been. Two of our favorites would have to be the hilarious axe-wielding clown that created his own sound effects by saying 'chop' every time he swung his axe'even in slow motion. The other is the guy that escaped his cryogenic chamber to play a game that he liked to call 'Russian Roulette +5'… 6 shots' yes, the gun was fully loaded (Seems the odds were definitely in his favor). The dialogue and banter was phenomenal and each one that we prompted had quick responses on the ready for us. We also feel like we need to give some props out for the persistence of the chainsaw guy at the end. His chainsaw wasn't cooperating'and he wasn't going to let it beat him. He kept tugging on the cord until it finally roared to life. Normally, we would count that as a 'negative"but, oddly, it kind of added to the encounter. It created a nice bit of suspense, wondering when you were going to hear that familiar chainsaw sound.
---
Costuming:

8.25
All of the makeups and costuming were done very well. There was a wide array of detail level throughout the haunt; some characters wore gorgeous costumes and elaborate makeups, while others were just grungy with simple hospital gowns or jumpsuits. However, it was all very appropriate for each character. There is no real need for someone playing a deranged psychopath to be all gored up and zombified. Blood Prison kept the makeups clean, realistic and appropriate for the characters. We did see a few masks and one in particular that caught our attention was on the Devil Priest. It seemed like the mask was either too tight or the mouth opening was not made wide enough, which made it very difficult for him to speak and even more difficult to understand. The only other costuming piece that bothered us was a standard inmate donning a Freddy Krueger glove. He wasn't flashing it around and seemed to be using it more for the sound effect of the knives scraping together, but it is a highly recognizable costume piece that was a bit out of place.
---
Customer Service:

8.88
Living and working in the area, we have seen the Blood Prison billboards along Rte. 30 (the highway that runs by the Reformatory) on both sides of the prison. Whether you are Eastbound or Westbound, there is no missing them. The staff at the ticket booth, a black school bus with flashing lights (which Jason installed the awning and air conditioner on at his day job), were all very friendly and helpful. After getting our tickets, they directed us where to go to enter the haunt. There are three entrances depending on which ticket you purchase; General Admission, Speed Pass or Lightning Pass. The Lightning Pass is the Speed Pass with the full-contact option. Outside of the haunt, there are several port-o-potties, food trucks and they even had a live band performing on an upstairs balcony. There are a few tripping hazards inside, but nothing inherently dangerous'just watch your step. The cast all seem pretty good about not trying to scare around these areas and that allows you to pay attention to where you are going.
---
Atmosphere:

9.67
The front of the Reformatory was bathed in lights and fog as a live band played from an upstairs balcony. There was no denying that once you stepped foot on the property, that you were about to enter a haunted house. The immense Reformatory looming in the darkness will give you that vibe even without the addition of the lights and fog and those additions just helped raise the outside energy level to mirror the intensity of what you will find inside.
---
Special Effects:

9.09
Last year's haunt was probably about 50% dark hallways, surrounded by scenes that looked thrown together at the last minute. That is a FAR cry from what we found at Blood Prison this year. Every scene was meticulously crafted and filled with incredible detail. There was still a very short section of dark maze, but it was not over-done or drug out. As you wind your way through the scenes, cell blocks and up and down stairs, you are treated to some spectacular eye candy that helps draw you in to the environment and story line. The cryogenic lab sequence, with the video display screens and the wall statue puppets were incredible and caught us completely off guard. We also had a great time experiencing a padded-room mosh pit for the first time. The sound effects for the rooms that called for them, were provided by a very nice sound system and the rooms that were left silent, were done so on purpose to help create a sense of isolation. Our biggest pet peeve was that every fog machine and controller was brightly lit and clearly visible. While we understand that this was done to make maintaining them easier, being so easily spotted helped to break the illusion of our captivity.
---
Theme:

8.6
The theme for Blood Prison is that all the deranged psychopaths, from around the country, have invaded the prison and claimed it for their own. You are now stuck in the middle of it and trying to escape with your life. While it is an interesting story line concept, to us it just kind of felt like the old 'hodge podge' theme'with a twist. However, the addition of the 'Scary Clown Sightings' was a very nice touch and they tied it all together nicely through the costuming, incorporating prison jump suits and other attire to blend the various aspects together. Other than the aforementioned Freddy glove, we didn't really spot anything that was out of place and the fact that they are using an actual historic prison as their location definitely authenticates their theme.
---
Fright Effect:

8.06
Blood Prison managed to get quite a few good jumps out of us and did a nice job of not focusing on any particular part of our group. They did have a little extra fun with the jumpy ones, but that is to be expected. The actor's timing was all on-point although a couple of the props seemed to go off a little early. They were also extremely good at using distractions to catch us off guard, whether it was a part of the scenery, a prop or another actor. While you could almost always count on someone popping out of one of the cells in a row of open doors, the anxiety of trying to figure out which one seemed to build and, of course, the terror at finding out that you chose wrong was always fun. The chainsaw-wielding baddy at the end is a finale that we have seen at just about every haunt this season and would like to see someone come up with something new.
---
Value:

9.75
Our trip through Blood Prison took us an impressive 36 minutes. With a General Admission ticket price of $20, that puts their Minutes Per Dollar Value rating at a 1.8, which we believe is the highest that we have seen all season. However, unless you just really enjoy waiting in lines, we would HIGHLY recommend the Speed or Lightning passes, which sell for $30 and $40 respectively. If you get a group of 20 or more together, they provide a group discount on each ticket. General Admission is $18 per person, Speed Pass sells for $25 and the Lightning Pass is $33. The Blood Prison crew has gone out of their way to give you the most bang for your buck, filling every nook and cranny with entertainment'inside and out. We would definitely recommend this haunt!
---
Promo Images:
Click to Enlarge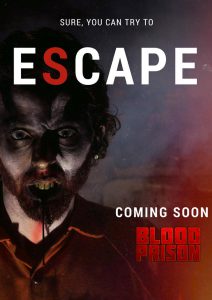 ---
Guest ReviewsGuest Average: 6.79 out of 10
charlena – 10/10 – December 10, 2023awesome didn't wait too long realy detailed haunt! best part it's really haunted
Abby – 10/10 – October 9, 2021I had a great time art this Haunt. First, this building is amazing. The architecture is absolutely …show more gorgeous. Warden's Widow is an impressive sight and great start. The haunt has lots of very dark, very scary hallways and a very creepy feel. The layout is huge, or at least feels that way as you wind up and down stairs and hallways. Set design was very good, with everything from prison yard, to graveyards, and so many gruesome and creepy things to see. All of the haunt actors were very engaging, especially with the touch pass, and I had a lot of fun interacting with them.
William – 10/10 – November 2, 2019Had a great time with the group of 10. We laughed and we screamed. I liked the guy in the straight …show more jacket in solitary. He was terrifying, "86" i think he said his name was. Had a great time.
---
Past Awards
---
2020 Awards
Most Captivating Site (Given by: Team Cleaverland)
---