Review of Blood Prison Haunted Attraction
Review of Blood Prison Haunted Attraction
Review of Blood Prison Haunted Attraction
Blood Prison
Blood Prison is a Haunted Attraction located in Mansfield, OH.
100 Reformatory Road, Mansfield, OH 44905View All Details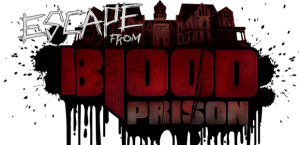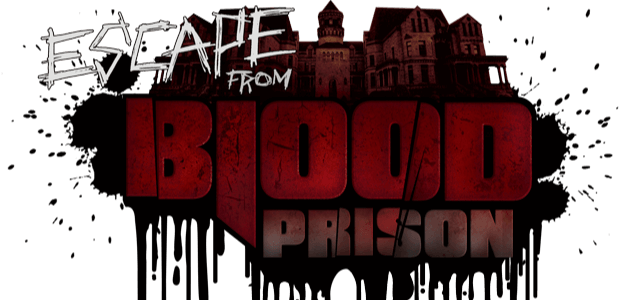 Features:
Free Parking, Restrooms/Porta Potties On-Site, Food/Concessions, Gift Shop/Souvenirs, Special Events, You may be touched, Original Characters, Indoor/Outdoor Waiting Line, All-Indoor Attraction
Final Score:

8.64
Summary:
With Vic Amesquita at the helm, Blood Prison has done it again and pulled out all the stops to put the already-creepy Mansfield Reformatory on the map as one of Ohio's premiere big-budget attractions. Somehow, even with an incredibly lengthy show last time, our friends at the reformatory have managed to make the show even longer with new scenes, new scares and even more intense actors than before.
---
Cast:

8.35
To staff this monster, there were 57 actors on site to scare patrons on the evening we went, and the owner admitted they were a bit short handed. Indeed they could have used a few more people, but the ones they had covered the area really nicely and they were not reluctant to scare any person from any direction or any angle.
The janitor zombie was a nice light-hearted addition, with his spray bottle and toilet brush, shambling and "cleaning" visitors as they passed. We should mention that we received the touch pass upgrade and that the actors were NOT afraid to get handsy with us. Jason, at one point, was held by the neck down on a sacrificial altar, and Katie, who naively wore a ponytail that night, was grabbed by the hair and paraded around the room at the finale. If that doesn't sound like your thing, then perhaps the touch pass is not for you.
---
Costuming:

8.45
Blood Prison keeps it real and puts a large portion of their cast in orange or black- and white-striped jumpsuits, whether they are convicts, clowns or zombies, and instead use makeup and masks to illustrate what sort of monster you're staring down. In some of the more heavily-themed areas of the haunt, their costumes are also kept realistic and not overdone which reflected the realism of their surroundings.
---
Customer Service:

9.25
Because we live only 15 minutes away from Blood Prison, we frequently see the billboards that surround the area on every major road leading into town. Being that the Mansfield reformatory is a gigantic and popular destination in Mansfield already, it is not at all difficult to find even in the dark. The building is illuminated by colored lights and a long row of food trucks light the way to the ticket booth, which is situated directly in front of the building's main entrance.
There are plenty of parking attendants to guide you inside the gates and to a parking spot in the yard as well. Security staff is stationed at many transitions inside the haunt and they are utilized at different points in the haunt to re-combobulate groups that have created a conga-line situation through catching up to one another. The "plain clothes" security personnel standing at various points along the haunt (never in a room) always seem out of place and can be an odd sight to see. However, in a building of this size and design, it is a necessary evil in order to provide quick security and safety to patrons and staff. There are also several local police officers on site to assist if anything major were to happen.
As we were entering, the skies opened up and dumped rain on the patrons waiting outside. The Blood Prison staff quickly rearranged some things to move patrons inside and out of the rain.
---
Atmosphere:

10
It would be impossible to mistake the Mansfield Reformatory as anything other than a haunted house. The lights and fog surrounding the outside, loud rock music, and the big black prison bus that serves as their ticket booth all make it quite apparent that it's not just an historical walking tour where you can rent an audio wand and learn about which scenes from Shawshank Redemption were filmed where. While we highly recommend the historical tours at the Mansfield Reformatory as well, this is most certainly not that. The building itself is an imposing sight, especially after the sun has gone down, and it certainly helps put you into the Halloween mood as you watch the lightning flash around it.
---
Special Effects:

8.18
There were quite a few new scenes in the haunt this year and many returning favorites that got a little glow-up in the off season. A moving baby doll prop we noticed tucked away in a corner last year got a more visible spot this time around, which we were glad to see. The vortex tunnel, which was sadly cut from the show last year by order of the fire marshal, was cleared for use this year, and it's one of the more effective ones we've seen. Katie is not great at navigating them under the best conditions, but with the addition of a clown spinning her around, it almost put her on the floor. Blood Prison plays it conservative on the sound effects and it is nice to be allowed to hear the natural sounds of chaos inside the haunt, but we would have liked to maybe hear some eerie chanting in the church scene or mechanical beeps in the hall of cryogenic specimens.
---
Theme:

7.83
This year's theme is largely the same as it was in 2017: escaped convicts from around the country have settled in to hide out amongst the cells that once held them captive and turn the tables on the public that convicted them of their crimes. This haunt has been historically difficult to theme under past ownership and the loose concept they have designed seems to be a happy medium between completely re-theming the building and just setting the monsters loose inside with no context. This "open" theme works well and everything finds its niche, even the psychotic clowns that have created their own midway along a cell block.
---
Scare Factor:

8.89
Team Horrific Epiphany is made up of seasoned haunt veterans. It takes more than your average haunt to scare us, but Blood Prison is anything but average. You can be sure that there are actors in the long corridors of jail cells, but good luck figuring out which one it is. Catwalks hanging overhead give actors the opportunity to scare from above, and the touch pass adds another level of terror to the experience. As we stated previously, the touch pass is for real and the actors are not afraid to rough you up a little bit. These are deranged convicts, after all. For the first time in years, Katie was broken at a haunt and suffered a big ugly panic attack in the final room. She vacillated between angry and impressed for the remainder of the evening. Either way, the experience was not one that ended just because the haunt was over.
---
Entertainment & Value:

8.3
Blood Prison has changed their admission prices a bit this year. General admission on most nights is $20, with Speed Passes and Lightning Passes (which offer immediate front of the line access) are $30 and $40 respectively. On the weekends of October 12th and 13th & the 19th and 20th, prices of each level of admission are increased by $10. The touch pass upgrade is available for General and Speed Pass admission for an additional $5 and is included for free with the Lightning Pass.
Please be aware, no patrons under the age of 13 will be admitted. We were told this is more than just a guideline, and is a rule set down by the Reformatory Preservation Society itself.
Our walkthrough time was an absolutely massive 50 minutes, which means that even for the premium ticket on the priciest nights, customers are still getting an average of one minute of entertainment for every dollar spent. This is a great value, and we highly recommend that you plan your visit soon!
---

Photos from Review Trip:
Click to Enlarge
Promo Images:
Click to Enlarge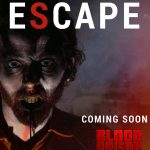 Guest ReviewsGuest Average: 10 out of 10
Kathy – 10/10It is one of the absolute best haunted attractions around. I really enjoyed when I went down into …show more solitary with the dark hallway it was a bit off guard for us when we were approached by a clown a female clown singing church songs to us. She at one time was actually hanging upside down on the pole waiting for us to come out of the whisper hallway. I honestly think that she is truly amazing she didn't continue to scare us after we made it past the first hallway of cells. I honestly enjoyed everything about the whole entire attraction. I will be coming back year after year! You guys always know how to put on a good show! Kudos to all of the actors! It's always nice to have something good and little Old Mansfield.