Blood Prison – Full Review
Blood Prison is a Haunted Attraction located in Mansfield, OH.
100 Reformatory Road, Mansfield, OH 44905View All Details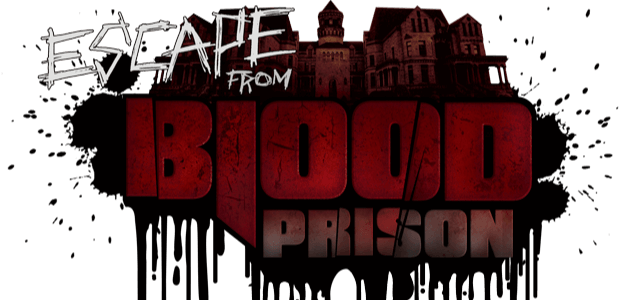 Features:

Free Parking, Restrooms/Porta Potties On-Site, Food/Concessions, Gift Shop/Souvenirs, Special Events, You may be touched, Uncovered Outdoor Waiting Line

Most Recent Video from The Scare Factor:
(Scroll for Scores and Written Review)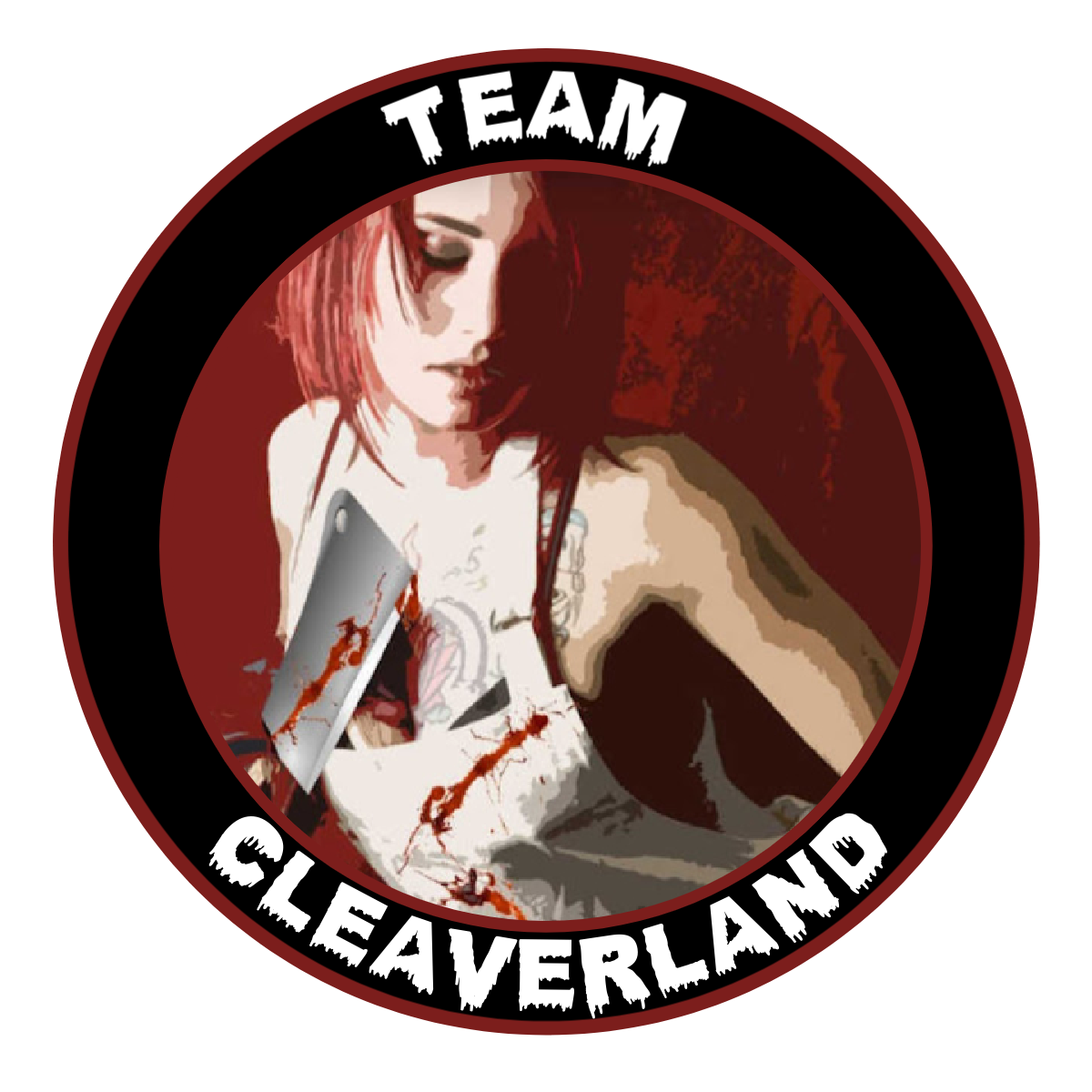 This attraction was reviewed on October 8, 2022 by Team Cleaverland.
---
About Our Reviews and Rating System
---
Final Score: 8.95
Final Scores – By Category

Final Scores – By Attraction

Summary:
Blood Prison makes its home in one of the best settings in Ohio for a haunt. The Ohio State Reformatory is a historic prison building and an incredibly impressive edifice. Its stonework exterior is rather awe-inspiring, especially for first-time visitors.
It looks like something out of a classic Frankenstein movie. And in fact it is something of a cinematic star, having been featured in many TV shows and movies – most notably The Shawshank Redemption.
First used in 1896, it closed down nearly a century later in 1990 due to poor conditions. Its long and bloody history includes hundreds of inmate deaths.
As devotees of paranormal investigations know, the reformatory is a hotbed of activity and renowned as one of the most haunted environments in the country. It's open throughout the year for tours and investigations.
Is there a more apt backdrop for a haunted attraction? We think not. If you're unfamiliar, read up on the reformatory before your visit. Then you can treat yourself to some extra squickiness when you walk between its walls and consider whose spirits you might be disturbing as you tiptoe past the cells.
---
Cast Score: 8.41
Cast Scores – By Question

Cast Scores – By Attraction

Cast Review:
We encountered a large number and variety of cast members. We know the numbers were up there, even if some spots seemed to be a little sparse. You're bound to have some of that in a place this size. Overall, it seemed pretty well populated.
Everyone in the opening 'haunted house' area made an impression, especially the dog owner, old grandpa, and a plethora of screaming spookers. As did the squadron of undead soldiers in the battle zone.
Fans of conversing with the cast probably won't get too far, as nobody was particularly talkative. Things moved along quickly and mostly we heard brief snippets of threatening dialogue.
The best spoken exchanges were again with the initial group near the entrance, as well as the human sacrificer looking for volunteers and the graveyard casket caretaker, who greeted the group leader with a cheerful 'this one looks about the right size, is there anyone you want to rot in eternity with you?' Now there's a hot sales pitch, get that lady a mug of coffee because she was a stone cold (coffin lid) closer!
---
Costuming Score: 8.98
Costuming Scores – By Question

Costuming Scores – By Attraction

Costuming Review:
Blood Prison typically gets high marks in this area and this visit was no exception. While we saw some streetish looking clothes and a mask or two with very visible seams against plain neck skin, overall the costuming efforts proved strong.
Gas masked villains in prisoner jumpsuits showed up in several areas…or was that one actor who really got around? Hard to say! We got a good close look at two queue actors: the hideously fanged queue clown at one internal redistribution line as it made a point of interacting with and touching all of us, and the growly voiced, bandaged-up prison guard. They both looked great.
The zombie nazi (we think? no swastikas or anything like that, but they sure had that vibe) soldiers and their evil officer creeped us out with their gnarled corpse faces. The mohawk punk zombie looked like an extra out of Return of the Living Dead. The graveyard priestess rocking a horned skull mask had one of the best looks of the night.
But unfortunately, we didn't get to see what is always the best costume here – the warden's widow – because the actor was sick that night. The costume is plastered all over Blood Prison's website and social media channels, it's very impressive so take a look there and we hope you have better luck when you're here in person. It's really a sight to behold.
---
Customer Service Score: 9.7
Customer Service Scores – By Question

Customer Service Scores – By Attraction

Customer Service Review:
The reformatory is located right off the highway in Mansfield, Ohio, just about halfway between Columbus and Cleveland. There's just no way to miss this one, it looks like there's a giant music festival or something going on around an enormous palace.
Lots and lots of free parking is on the grass fields and in overflow asphalt lots. A squad of attendants directed us to our spot.
We were confused a bit by the lines – there was a little snafu in the timed ticketing right when we got there and there was a large line snaking around and through the concessions area so we skipped our standard snacking stop. That's too bad because there are always multiple food stands and they've all been very good.
If you have fast passes, bypass the lines out front and proceed to the right and around the building. To be clear, we have heard that the timed ticketing has otherwise been working like a charm so far.
As usual, the prison maintained a couple reset points for crowd control. That is always very much appreciated…although it didn't totally prevent some group overlapping. In a walkthrough so long and popular, it's almost bound to happen at some point.
Blood Prison and the reformatory itself have cultivated a strong online presence through their website and multiple social media outlets.
---
Immersion Score: 9.33
Immersion Scores – By Question

Immersion Scores – By Attraction

Immersion Review:
The exterior never fails as a potent mood setter. There might have been a more creepiness-inducing musical choice than loud pounding metal, but the awesome façade bathed in eerie lighting made it seem like we were about to enter Dracula's castle.
Being in a real, old, reputedly extremely haunted institution with naturally distressed interiors and intact cell structures provided a high baseline for the attraction's immersion. But as great as the effects and sets are, as detailed in the next section – and believe us, we love effects and sets – we think the less prison-ish sets actually took away somewhat from the immersion because we knew we were still in a prison and the fencing, etc. was only partially covering up the cells and other jail paraphernalia.
Looking back to previous years, we think immersion was better achieved when they leaned more into the prison locale and the 'worst of the worst criminals and murderers, living or undead congregate here' theme.
This schism was more pronounced toward the end where several unconnected sets (graveyard, carnevil, medical area) followed each other closely. On the other hand, effective immersion occurred in the long military set. It presented convincingly with gunfire sounds, prison camp searchlights, and tanks and planes and soldiers. Other areas with a more convincing immersive atmosphere were the opening 'haunted house' section and any places focusing on the prison milieu, like the solitary cells.
The endpoint led to a gift shop and café. This is one of the best haunt merchandise stores we've seen. Being connected to the year-round tourism draw of the reformatory, it was large and well stocked with goods relating to both the haunt and the prison, including lots of Shawshank licensed items.
---
Special FX Score: 9.21
Special FX Scores – By Question

Special FX Scores – By Attraction

Special FX Review:
Blood Prison showcased an overflowing treasure trove of fx work. As we have noted before, the building itself is one big natural effect that wows with the super eerie infrastructure of a century old prison. We might call it an unreproducible authenticy.
But this is a haunt for a month-plus out of the year and the reformatory provides a grand stage for some lucky effects folks to play with – especially in the east block, which at six tiers high is apparently the world's largest free-standing steel cell block. Blood Prison's effects wizards do not fail to bring scale and spectacle to their collosal and creepy canvas.
The military zone featured a plane crash wreckage, not just one but two tanks (one busting through a wall!), and an immense parachute hanging floor to ceiling. Early on, we entered a room where a lifelike tree grew through the floor. Elsewhere, we felt dwarfed by towering props and animatronics.
Speaking of animatronics, the prison held a whole phalanx of them. They came out of every corner and menaced from above. Best of all were the zombie and clown group versions that popped out of walls and rushed toward us.
Besides the sizable scenes and plus-sized props, Blood Prison also handled the small details well. The beginning house sets and ending tool shed type scenarios contained dense detailing. The kitchen set's refrigerator came stocked with a severed head, and the cook character there was putting some elbow grease into cutting the head off a body stuffed in a huge pot. This chef must really like the head cheese!
Much of the soundtrack consisted of the 'droning' organ music with squeaks and squonks we've heard at many haunts, mixed in spots with insistent drum pounding. We also heard thunderously loud booms in the solitary area, cracklers and poppers, and, of course, the roar and whines of chainsaws and other pulsating power tools.
---
Scare Factor Score: 8.97
Scare Factor Scores – By Question

Scare Factor Scores – By Attraction

Scare Factor Review:
A good amount of scaring happened to our group. The optional touch pass/necklace seemed to significantly up the intimidation and ick quotient. We got our hair mussed up, faces caressed, neck/shoulders grabbed, and we were pushed around and pinned against the wall.
Walking through the darkened solitary cells section was as always a test of willpower. Here's where those ghost stories really start playing around with your head. Really, anywhere that allowed us to get up and close and personal with chipped walls, dusty old pipes, and the like that come with an old building hit our brains' creepiness recognition button and reminded us of the horrifying history behind this haunt.
Otherwise, plenty of effective jump scares popped up throughout, from both actors and props. The war zone dropped a veritable bomb as we ran a gauntlet of sniper laser sights pointed at us, handsy soldiers, the sounds of shells exploding and bullets whizzing by, and the officer with a wicked looking rifle pushing us up against the wall as if to set up a firing squad.
---
Entertainment & Value Score: 8.58
E&V Scores – By Question

E&V Scores – By Attraction

E&V Review:
The reformatory is a huge building and we walked its green mile (it did feel like we walked a mile!) in 37 minutes.
With a $35 general admission, the MPD ratio (minutes of in-haunt entertainment per dollar) came out to 1.06, just over the 1.0 threshold we typically expect to see. It's a high quality haunt, so that equates to some pretty good value.
Touch pass is available for $7 as well as group discounts for 50 or more – please contact the haunt to set it up. The 'ultra lightning pass' cuts out most of the wait for an eye-opening $75.
The lines have been so long in the past that the lightning pass made sense for many people. New this season, they are trying out the timed ticketing approach and asking patrons to show up 15 minutes before their appointed time. It has reportedly been a success so far.
Blood Prison predicts it will sell out their timed allotments frequently, so it's best to buy in advance. Please note it's a cash-only deal if you do roll up and try to buy your tickets on site.
Early Christmas present! Come to Blood Prison for their holiday show, December 9-10, 2022.
Always worth a visit just for going through the building itself, with the added bonus of being a very good haunt inside as well. Blood Prison remains one hell of a place to stage and enjoy a haunt.
---
View Full Score Sheet
---
Pics We Took From Our Visit:
---
Promo Images:
Click to Enlarge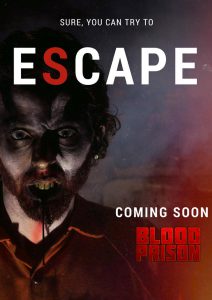 ---
Guest ReviewsGuest Average: 6.79 out of 10
charlena – 10/10 – December 10, 2023awesome didn't wait too long realy detailed haunt! best part it's really haunted
Abby – 10/10 – October 9, 2021I had a great time art this Haunt. First, this building is amazing. The architecture is absolutely …show more gorgeous. Warden's Widow is an impressive sight and great start. The haunt has lots of very dark, very scary hallways and a very creepy feel. The layout is huge, or at least feels that way as you wind up and down stairs and hallways. Set design was very good, with everything from prison yard, to graveyards, and so many gruesome and creepy things to see. All of the haunt actors were very engaging, especially with the touch pass, and I had a lot of fun interacting with them.
William – 10/10 – November 2, 2019Had a great time with the group of 10. We laughed and we screamed. I liked the guy in the straight …show more jacket in solitary. He was terrifying, "86" i think he said his name was. Had a great time.
---
Past Awards
---
2020 Awards
Most Captivating Site (Given by: Team Cleaverland)
---
---
Past Awards
---
2020 Awards
Most Captivating Site (Given by: Team Cleaverland)
---
Join ourspookyadventures!
We visit Halloween haunted attractions year-round! Follow us for haunted house walkthrough videos, behind the scenes footage, and more!