Review of Bloodview Haunted House Haunted Attraction
Review of Bloodview Haunted House Haunted Attraction
Review of Bloodview Haunted House Haunted Attraction
Bloodview Haunted House – Full Review
Bloodview Haunted House is a Haunted Attraction located in Broadview Heights, OH.
1010 Towpath Rd, Broadview Heights, OH 44147View All Details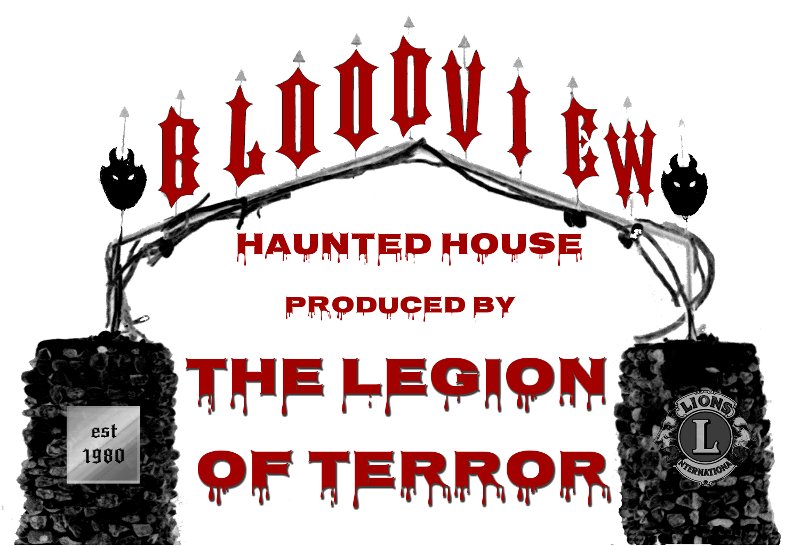 Features:
Free Parking, Food/Concessions, Gift Shop/Souvenirs, Special Events, "Old-School" (Low Tech), You may be touched, Original Characters, Covered Outdoor Waiting Line, Indoor/Outdoor Attraction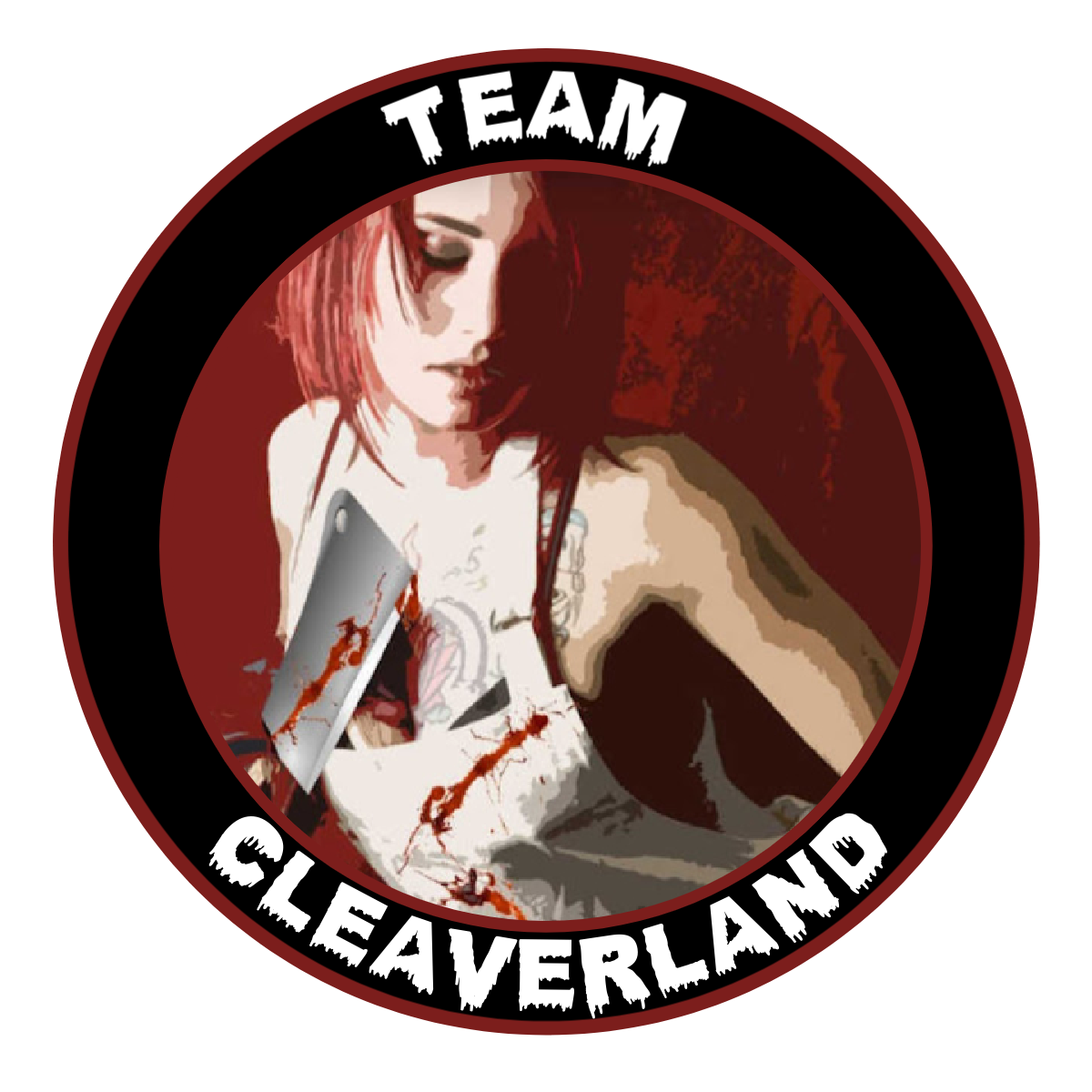 This attraction was reviewed on September 25, 2022 by Team Cleaverland.
TL;DR – From the Author
---
Longtime (40 years!) charity old-school haunt whose calling card is the Legion of Terror acting troupe — marked by superior improv training, exemplary makeup techniques, and extensive interaction with visitors.
---
About Our Reviews and Rating System
---
Final Score: 7.81
Final Scores – By Category

Final Scores – By Attraction

Summary:
Forty years. That's a long damn time! Especially in the haunt world. The northeast Ohio area around greater Cleveland boasts three special places that have reached this milestone.
1) Hudson Haunted House, a nostalgic trip down memory lane that will ring a lot of bells for those old enough to remember when the Jaycees ruled the haunt roost. It's now over 50 years old and, like Bloodview, it is a charity haunt. 2) Akron Haunted Schoolhouse, knocking on the golden anniversary door itself. A true classic and rightfully considered a legendary attraction. 3) And the relative puppy among them at just over 40 years, Bloodview Haunted House.
Bloodview's calling card has always been its crack acting troupe, the Legion of Terror. Well-trained, proud of its long history, and dedicated to improvisational and interactive performance, L.O.T. is the lifeblood of Bloodview. If you visit on a night when the cast is hitting on all cylinders (which is most of the time going by our experience, and, by now, our visits are probably in the dozens), you're bound to be entertained and scarified in equal and large measures.
The trip through Bloodview starts with a walk under its iconic illuminated archway. Your walkthrough of the attraction proper leads off with an outdoor section featuring many neat sets and structures. That's followed by the house portion, labeled the House of the Damned.
---
Cast Score: 8.16
Cast Scores – By Question

Cast Scores – By Attraction

Cast Review:
On this rainy Sunday night in September, the all-volunteer cast was a little light on the ground, especially in the outdoor section. But the actors who were there proved themselves to be totally committed and in fine form.
Highlights included a sin-obsessed preacher type who wanted to carve the envy, greed, lust…yes, he went through all seven of the deadly ones…out of us; an avid, yelly chainsaw freak; dizzy scientist intent on cloning us for polyamorous experiments ("it'll be just the four of us!" um…yuck? lol!); and a goofball who got into amusing detail about his rooster murdering process.
Yes, we got into some kooky convos with the residents. It's pretty much guaranteed that if you riff with them, they'll come back with something on the fly. We were referred to as meat puppets and flesh bags. We got raked with a chainsaw. The queue clown told us not to fall down or he'd eat us, and there's no five second rule in effect. The queue zombie lurched in our direction and tried to bite us. No doubt about it, Bloodview hosts a very active squad on the interactivity scale.
---
Costuming Score: 8.38
Costuming Scores – By Question

Costuming Scores – By Attraction

Costuming Review:
We saw several great makeup jobs. A few of them were holding up nicely in the rain. The very first character we ran into was the queue zombie, who sported a good bit of nasty blood-soaked damage on his head.
We know plenty of these folks show up hours ahead of time to get done up, and it shows. There's a lot of focus on airbrushing, layering, prosthetics, and the like, and definitely a de-emphasis on masks from what we could see.
Outerwear appeared to be a somewhat mixed bag. The queue monsters (zombie and clown), the sin carver, and rooster murdering guy looked fabulous and decked out head to toe. In the house we did notice some street clothes, gym shoes, and such, which brought down the immersive aspect a bit.
One of Bloodview's fun and differentiating factors is that it does theme weekends where the actors are encouraged to embody characters around the theme – classic monsters, demons, zombies, etc. The theme for the weekend when we were there was dark anime. This was probably more geared to Friday and Saturday since we saw only a couple anime-geared folks, including a Sailor Moon looking gal in the psych ward. In the past, we've seen the actors go all out in relation to the theme, and hopefully that will be the case for your own visit.
---
Customer Service Score: 9.68
Customer Service Scores – By Question

Customer Service Scores – By Attraction

Customer Service Review:
Bloodview is located in Broadview Heights, a southside suburb of Cleveland. It's close to major highways and roads and easily reachable via your map app of choice.
A flashing sign directed us where to turn off the main road, while clear enter/exit signs took us in and out of the parking area. Attendants guided us into free parking on gravel and grass.
Internal navigation was orderly and obvious, from the ticket booth to the attraction entrances – there's one for the trail and then patrons go directly from there to a queue for the house. As usual, you'll traverse some bumpy ground on the trail and some weird angles/inclines and tight corridors in the house, but nothing out of the ordinary.
Bloodview operates an informative and responsive Facebook page. Its website is perhaps not as robust as many we've seen, but it does deliver the basics needed to visit and covers the history.
We talked to cast members and staff including parking attendants, ticket agents, and concessionaires. Some of these were L.O.T. people and some hailed from the Broadview Heights Lions Club, the organization that presents the haunt. A lot of them did not know us to be reviewers. All were unfailingly nice, polite, and helpful; probably just like you'd expect from a charity haunt. But it's still nice to see and experience!
---
Immersion Score: 7.62
Immersion Scores – By Question

Immersion Scores – By Attraction

Immersion Review:
Bloodview has a fairly small footprint as far as haunts go. They did a good job with making the environment spookily welcoming. The lit-up archway alongside a hearse ushered us in. We heard selections playing from the classic Disney LP "Thrilling Chilling Sounds of the Haunted House."
Both queues featured actors to harass us on the way in. The house queue was effectively decorated with props and artwork to pull us in. In years past, we often saw firebreather acts doing their flaming thing in the community areas; apparently this doesn't happen anymore. We're not sure of the story, but it's kind of a shame as it was a fun addition and the blasts of flame could feel quite warming on a crisp evening.
Exiting the house led us to a community area with a concession stand, benches, porta-potties, and some open congregating area where visitors talked about their visit while noshing on snacks and cooling down after the screaming part of their night was over.
On the snacking note, concessions are not scored, but the stand here provided plenty of very budget-friendly options such as hot dogs and nachos, plus beverages of all kinds.
We can personally attest to their tasty soft pretzel. It had a good bake and plenty of salt. Many pretzel purveyors try to pass off some pretty skanky cheese dipping sauce. Not so here, where we gleefully scooped quality cheezy goodness all the way to the bottom of the cup.
---
Special FX Score: 7.05
Special FX Scores – By Question

Special FX Scores – By Attraction

Special FX Review:
This attraction is proudly and charmingly old school. No animatronics, nothing overly technical, just good old fashioned, handmade props and effects to complement an actor-first ethos.
Some excellent walk-through structures and sets featured on the trail, from hillbilly shanties to a mausoleum and graveyard to a Camp Crystal Lake set – but no Jason in the area, unfortunately. Someone had a lot of fun coming up with amusing signage in the butcher shop area ("humans: the *other* other white meat").
Much of the early section of the house was festooned with skeletons, body parts, and hideous faces on the distressed walls, and body bags hung from the ceiling. A short but fairly involved dark maze appeared toward the latter part of the house. We got a surprise by discovering that the old Bloodview maze secret of 'always turn left' was no longer in effect, but as it's not a truly black maze, experienced hauntgoers can use their standard cheat tricks to make short work of it.
We experienced a few air cannons, a gross kitchen set, a cool pumpkin headed knight prop, and a vortex tunnel with a slightly tricky step on and off. Credit to whomever came up with the novel, hilarious, and startling giant spider application on the trail. We don't think we've seen that one before.
One of the other best effects was a simple but devious tilting room with an operator who just delighted in throwing us off balance. He really got into it, to the point of laughing at us! In his shoes we probably would have, too…
We saw lots of strobing in the house and all the lighting was effectively employed, both indoors and out. The soundtrack provided a good haunt score, consisting mostly of oppressive atonal droning with some keyboards sprinkled around. A foghorn noise going off in the dark maze got everyone's blood pumping.
It's been a while since our last trip to Bloodview and we appreciated the new stuff we saw. Things had been changed around quite a bit, which is always welcome.
---
Scare Score: 6.64
Scare Factor Scores – By Question

Scare Factor Scores – By Attraction

Scare Factor Review:
Given the improv chops of the cast, maybe it's not surprising that our overall experience here was more on the entertaining and fun side of things. To be honest though, we definitely got fright-zapped more than a few times.
We got more jolts outside. Between the giant spider gag mentioned in the SFX section, the manic chainsaw operator, the sin preacher holding his blade to our necks, and various well-positioned jump-out creeps, the scares out there were more numerous and intense.
In the house, the longstanding psych ward set featuring crazed & caged actors whomping on bars, doing acrobatics, screaming to be let out, and detailing what they'll do to you if they do get out, was, as always, a threatening and somewhat harrowing gauntlet to run. Sometimes these folks get extra frisky and grab an unfortunate patron's hat to play some keep-away, though that didn't happen on our visit.
But on that note, know that some of the creatures here will touch you. It didn't happen often and we couldn't predict who it would be, so that added some spooky spice to the proceedings as well.
Scare-wise, the biggest disappointment/shortcoming was that neither section provided much of a finale.
---
Entertainment & Value Score: 8.13
E&V Scores – By Question

E&V Scores – By Attraction

E&V Review:
We strolled the trail (okay, there was some running involved in the chainsaw part) in 15 minutes. The house took 10 minutes, for a total of 25 minutes.
With our $15 general admission, the MPD ratio (minutes of in-haunt entertainment per dollar) came out to 1.67. That's a good number. Anytime you get over 1.5 or so is impressive as long as the show was worth it, and we were well satisfied with the entertainment we received.
Your ticket is essentially an all-night pass as it entitles you to unlimited trips through the attraction on the night you're there, potentially pumping up the MPD to ridiculous amounts. And given the improv nature of the performers, you won't get the same show twice.
Fast passes are $30, or bring in a ticket from any other haunt you go to this season and you'll receive a free fast pass upgrade. General admission is $20 on Friday and Saturday, $5 less ($15 total) after 11p.m. on Friday and Saturday as well as anytime on Sunday. So go through. Go through again. Eat a chili dog and go through a last time, that's a lot of fun for little money.
Also please keep in mind the proceeds from your ticket go to charity, in support of the fine work done by the Lions. There are also special cause nights. Such as the evening we went, when everything was going to St. Jude Research Hospital for Children. Go to Bloodview and get scaretained for a good cause!
---
View Full Score Sheet
---
Pics We Took From Our Visit:
---
---
Have you visited this attraction?