Review of Booger Jims Hollow Haunted Attraction
Review of Booger Jims Hollow Haunted Attraction
Review of Booger Jims Hollow Haunted Attraction
Booger Jims Hollow – Full Review
Booger Jims Hollow is a Haunted Attraction located in Blacksburg, SC.
278 Doolittle Street, Blacksburg, SC 29702View All Details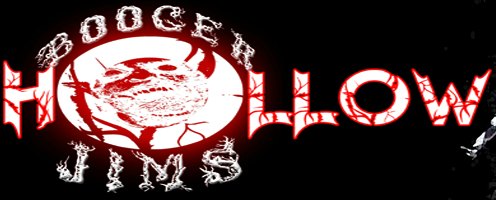 Features:
Free Parking, Restrooms/Porta Potties On-Site, Food/Concessions, Gift Shop/Souvenirs, "Old-School" (Low Tech), You may be touched, Original Characters, Uncovered Outdoor Waiting Line, Indoor/Outdoor Attraction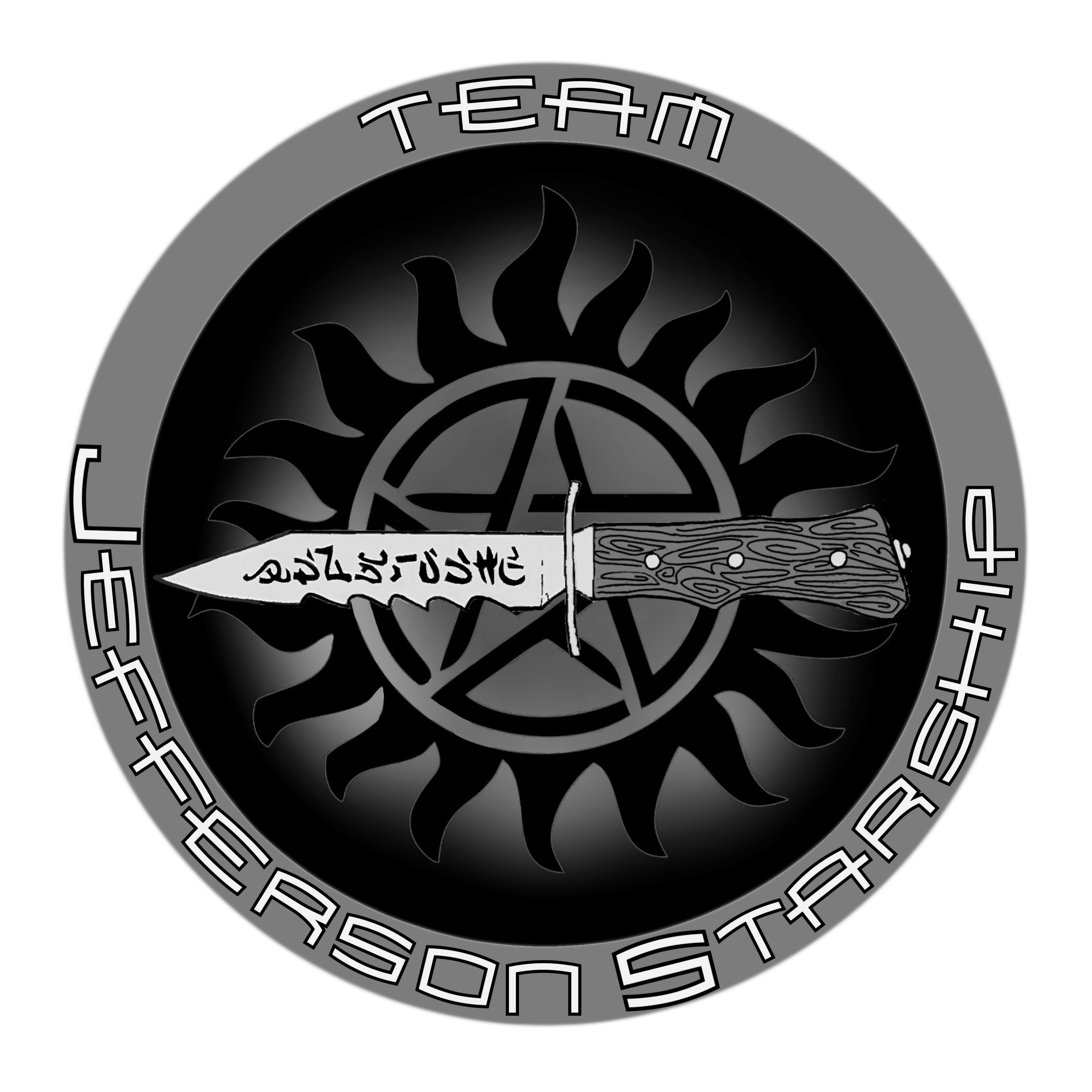 This attraction was reviewed on October 1, 2022 by Team Jefferson Starship.
TL;DR – From the Author
---
Watch out for Booger Jim in the settlement of Cherokee Falls! This elusive ghost's anger still lingers in the hills.
---
About Our Reviews and Rating System
---
Final Score: 8.19
Final Scores – By Category

Final Scores – By Attraction

Summary:
Nestled in the hills of the Cherokee Falls community outside Blacksburg, South Carolina, is the source of the legend of Booger Jim. Sixteen years ago, a local entrepreneur tapped into that legend to advertise their own haunted attraction, Booger Jim's Hollow (BJH). Since that time BJH has been growing, adapting, and building a reputation. This is a great, old-fashioned, low-tech southern haunt… with a bit of a twist.
We ventured out to BJH after the 2022 hurricane had passed and had a great time, built some amazing memories, and enjoyed the scares and screams of Booger Jim's. The haunt offers a brief hayride (around a glowing coffin) for a small additional charge per group of guests; though not a necessity, it did take us on a winding little trip around the narrow town streets.
Three attractions lie within Booger Jim's Hollow – the Haunted Trail, the Doll House, and the Clown House. Though these individual pieces don't directly tie into the legend of Booger Jim, the whole small town on an isolated mountainside serves as the setting for the various pieces that make up the evening of entertainment available here.
---
Cast Score: 7.94
Cast Scores – By Question

Cast Scores – By Attraction

Cast Review:
Booger Jim's Hollow consists of three short attractions, and it should be said that this is a low-touch haunt (no-touch options are available for a small upcharge).
The cast all seem to be well-trained – those that do physically interact with guests seem to be the older and more experienced haunters while the newer staff keep their distance. While we would have liked to have seen more actors, BJH was down a few because of the storm that had passed over the day before. That meant, however, that the cast that was on hand were doing their best to give 110% – lunging, screaming, shouting, and ordering us about. We love interaction with haunters, and BJH provides that and then some. Whether it was a slider coming out of the darkness behind the wagon ride, a towering stilt-walker, or one of the multitudes of in-your-face clowns, BJH's cast always had something to say (or do) to bring out the unease.
---
Costuming Score: 7.68
Costuming Scores – By Question

Costuming Scores – By Attraction

Costuming Review:
Costuming, including make-up and masks, runs a bit of a range across the attraction. One thing (or rather, things) that we did love was the variety of unique clown make-up. As frequent visitors to haunted attractions, we get so inured to the same, repetitive clown mask that appears at every haunt (sometimes even multiple times at one haunt), so it was extremely refreshing and fun to have a whole bevy of clowns with individual appearances and make-up.
BJH didn't have a ton of queue actors: mainly just crew creeping out from the Clown House or the Haunted Trail, but there were also some individuals roaming about that were fun to talk to.
---
Customer Service Score: 9.8
Customer Service Scores – By Question

Customer Service Scores – By Attraction

Customer Service Review:
Booger Jims is a touch haunt, but they take safety seriously. Parking is near the main road since the streets surrounding the houses are actually public streets. Walking areas tend to be well-lit and there are plenty of handrails and guide ropes on the Trail (and in the houses).
If it's been a few years since you visited BJH, a trip out to see the changes to the trail alone are worth the trip. Everyone on-site is friendly (or creepy) and willing to have a conversation about nearly any topic, though, of course, the haunt, the town, and the creepy histories of both are first and foremost.
Though the various social media accounts give tons of updates about times, events, and even a few behind-the-scenes peeks, the haunt's main website also has an abbreviated version of the legend of Booger Jim.
---
Immersion Score: 8.79
Immersion Scores – By Question

Immersion Scores – By Attraction

Immersion Review:
A lot of what BJH has to offer is visible to anyone milling around and waiting to enter one of the three attractions – usually actors from said attractions popping out of various openings and entrances.
Too, the attractions are all appropriately named – the Haunted Trail, the Doll House, and the Clown House. Self-explanatory enough; the haunted trail is stalked by a variety of personalities warning of Booger Jim's approach, the Doll House is filled with tormented and possessed young women, and the Clown House contains, of course, a variety of clowns. And a barrel. We recommend that each group that enters the Clown ask first about "the Barrel," but be warned… it's not for the faint of heart.
All three attractions can be entered in any order – there's just one ticket purchased for all three. We recommend doing the Haunted Trail first, then hitting the Doll House, and visiting the Clown House on your way back down the hill. But, no matter which order guests might choose, every attraction at BJH is an entertaining experience.
---
Special FX Score: 7.46
Special FX Scores – By Question

Special FX Scores – By Attraction

Special FX Review:
Booger Jim's is an old-fashioned, old-school, low-tech haunt. Expect a lot of banging, some shouting, and the roaring of a chainsaw or two to follow each guest throughout the attractions.
The actors drive the experience at BJH; while there are a variety of props (wielded by the actors) and some interesting constructions in the houses allowing for practical effects. Much of the fear produced comes from the remote surroundings and the antics of the actors.
---
Scare Score: 7.83
Scare Factor Scores – By Question

Scare Factor Scores – By Attraction

Scare Factor Review:
The crew at BJH did a great job of spreading the scares around to everyone in our small group of four. Though there were some places where the immediate jump scare was aimed at the front of the group, it was often followed up by some menacing lurking, looming, following, or light touching directed at the middle and rear of our line of fear.
A lot of the scares started to blend together because though they are delivered with passion and enthusiasm, they are also much the same.
---
Entertainment & Value Score: 8.63
E&V Scores – By Question

E&V Scores – By Attraction

E&V Review:
Altogether, the three attractions at BJH took about 25 minutes to traverse – and we are somewhat fleet of foot. Base ticket prices start at $25 a head, so for a dollar a minute of fright, BJH offers a great value for guests. BJH does tack on extra fees for credit purchases, so bring cash, comfortable walking shoes, a warm jacket, and a voice ready to scream!
---
View Full Score Sheet
---
Pics We Took From Our Visit:
---
Promo Images:
Click to Enlarge
---
Guest ReviewsGuest Average: 10 out of 10
Hunter – 10/10 – October 27, 2018Whe had such a fantastic time, iv been to quite a few hunted trails. this one stands out to me and …show more my family I see more actor's then just effects. The place and drive is creepy alone. People touching you makes for a more thrilled night. Do be aware of the hills and the walk it can definitely be slippery. We know we will definitely be back next year
Shay – 10/10 – September 28, 2018Awesome, so much fun.
Kara – 10/10 – October 21, 2017Super scary and so fun. The fact that they can touch you upped the scare factor so much. We loved it …show more and plan on going again this year!
---
Past Awards
---
2019 Awards
Most Realistic Scare (Given by: Team Jefferson Starship)
Most Tormenting to Victims (Given by: Team Jefferson Starship)
---
2018 Awards
Hardest Haunt to Escape Alive/Attraction Most Likely to Make You Pee Your Pants (Given by: Team Jefferson Starship)
Actor Shout Out - Broken Doll (House) (Given by: Team Jefferson Starship)
---
---
Past Awards
---
2019 Awards
Most Realistic Scare (Given by: Team Jefferson Starship)
Most Tormenting to Victims (Given by: Team Jefferson Starship)
---
2018 Awards
Hardest Haunt to Escape Alive/Attraction Most Likely to Make You Pee Your Pants (Given by: Team Jefferson Starship)
Actor Shout Out - Broken Doll (House) (Given by: Team Jefferson Starship)
---